Kid's Room Makeover : Toy Storage Tags
Today I am sharing the final piece to my kiddo's shared bedroom makeover. This was a long time coming project but the end result was so worth the wait and effort!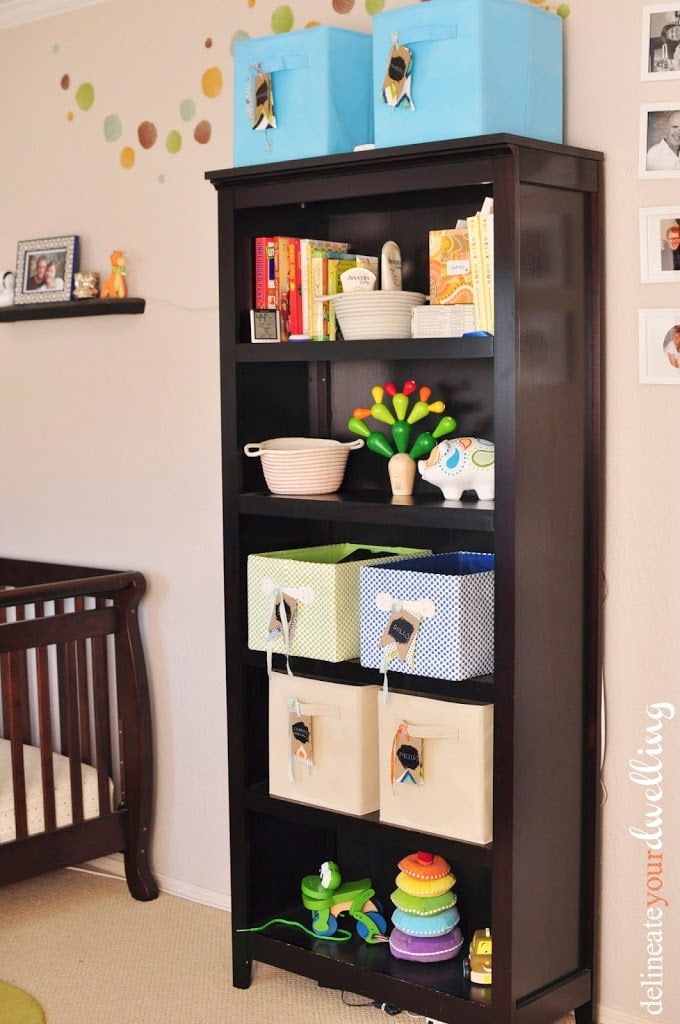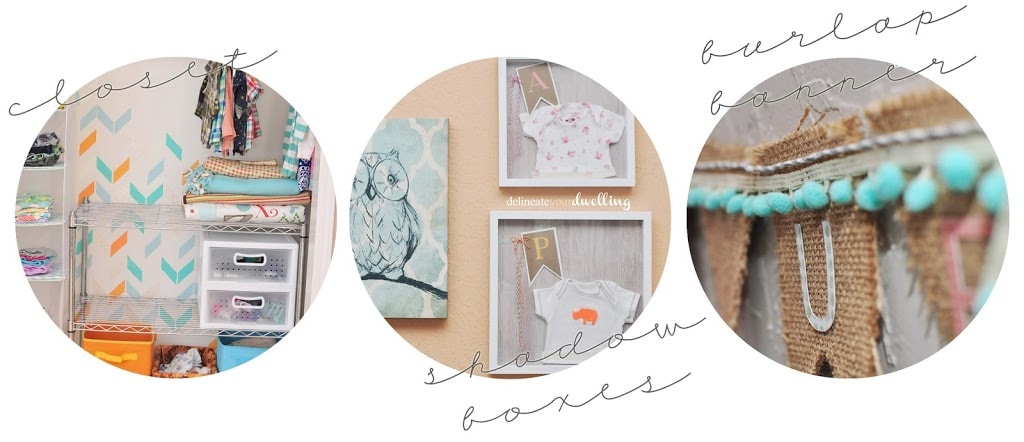 I knew we needed some organization to keep all their toys straight but I just didn't want the typical plastic labels that you can buy along with these cloth storage boxes. I wanted something helpful but pretty.
. Chipboard Cutouts
. Fabric scraps
. Chalkboard Paint
. Chalk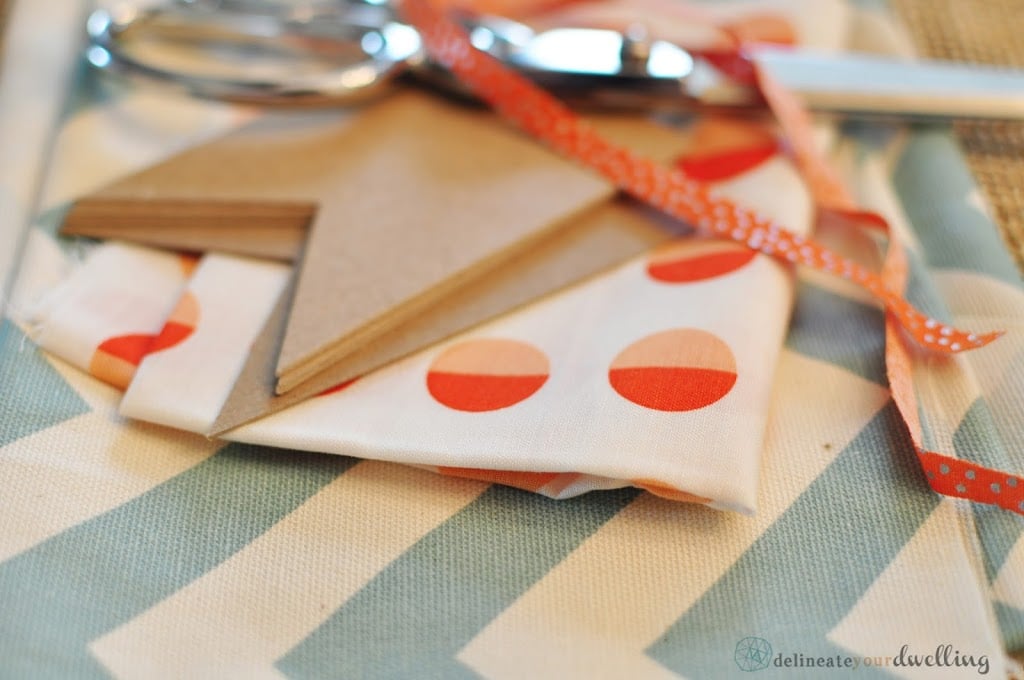 I love the look of layered things. Layered paper (you should have seen my wedding invitations, I cut and layered 6 sheets of paper), layered tablecloths, layered fabric. Just love it.
I first, picked about five or six fabrics and cut out different shapes in each of them as backgrounds to the chipboard.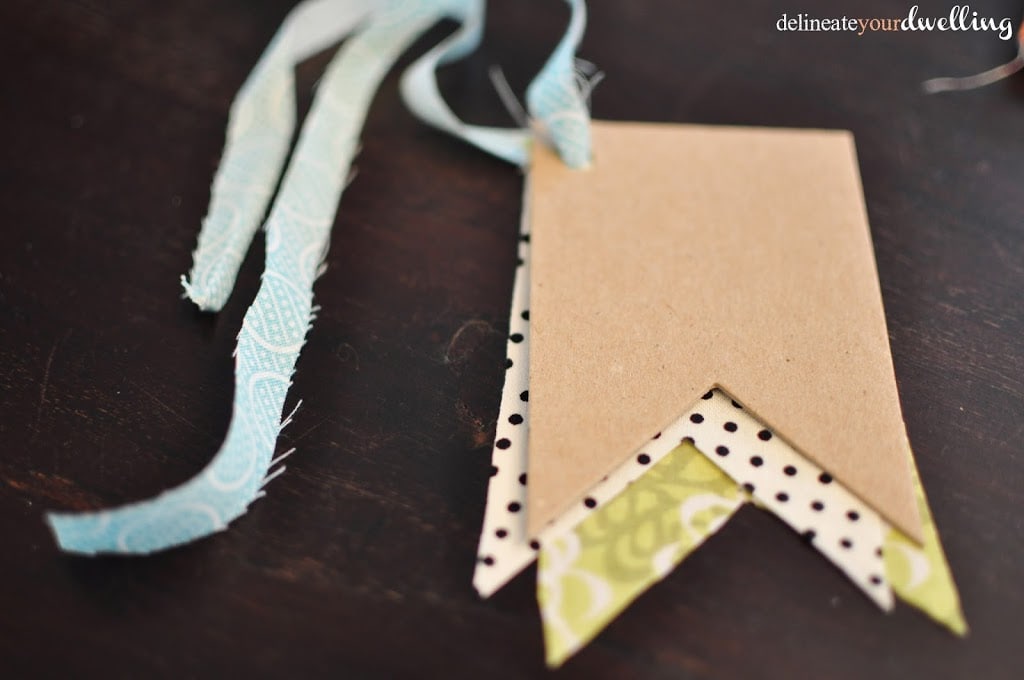 Using a sponge brush, I then painted an organic rectangular shape onto each chipboard.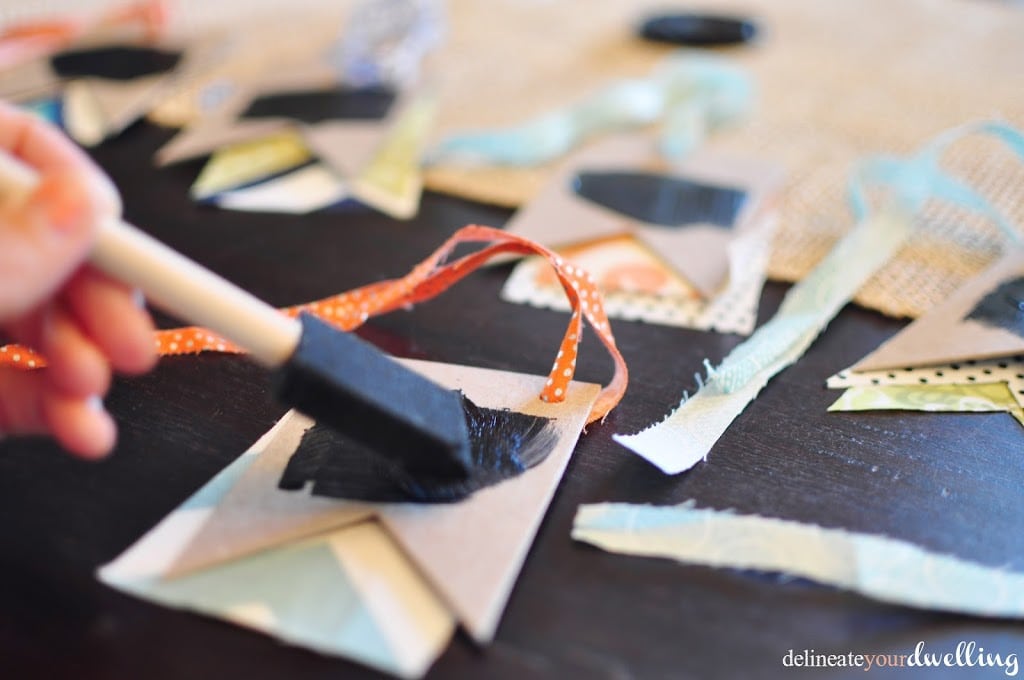 Two coats was plenty of coverage.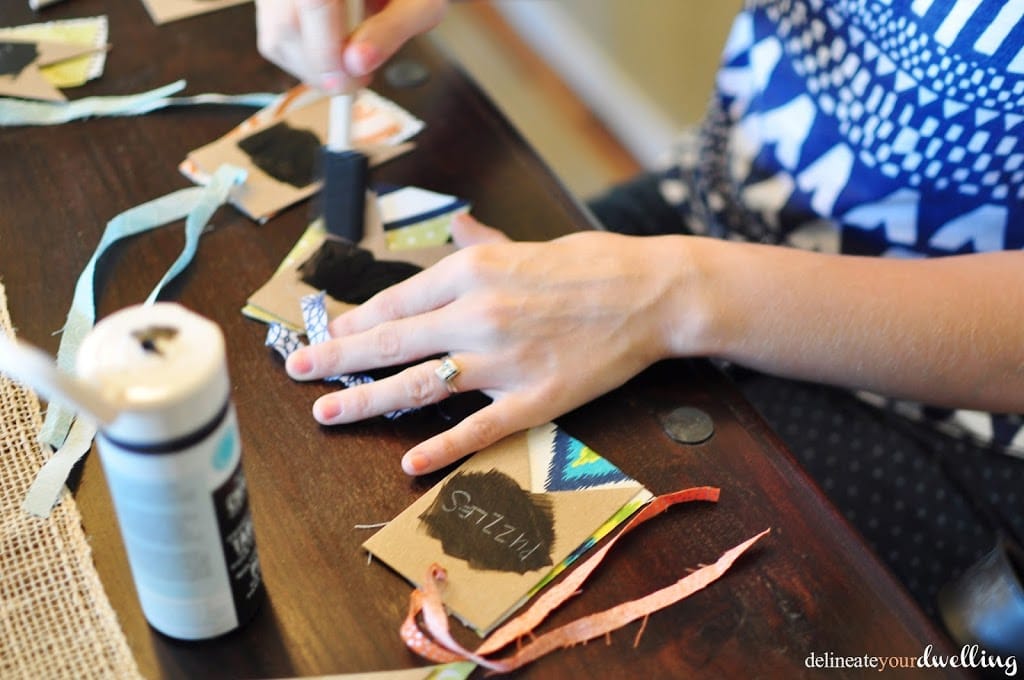 I then cut narrow strips of fabric to use as ribbons to hold the tags together and to secure to the toy storage boxes.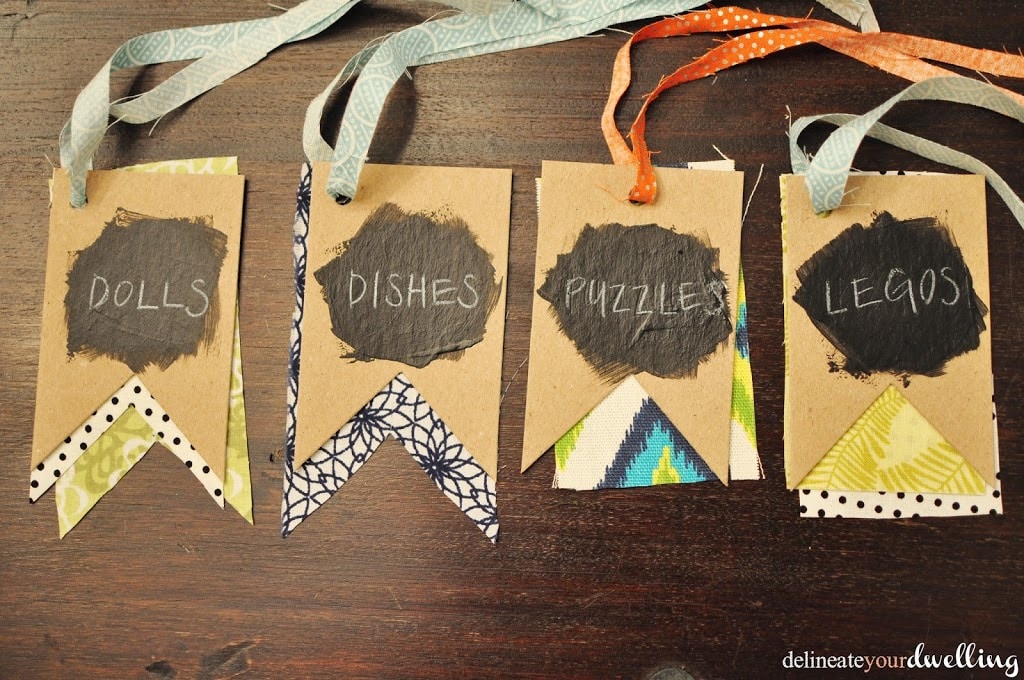 I love getting pictures of those chubby little baby hands. I could eat them up.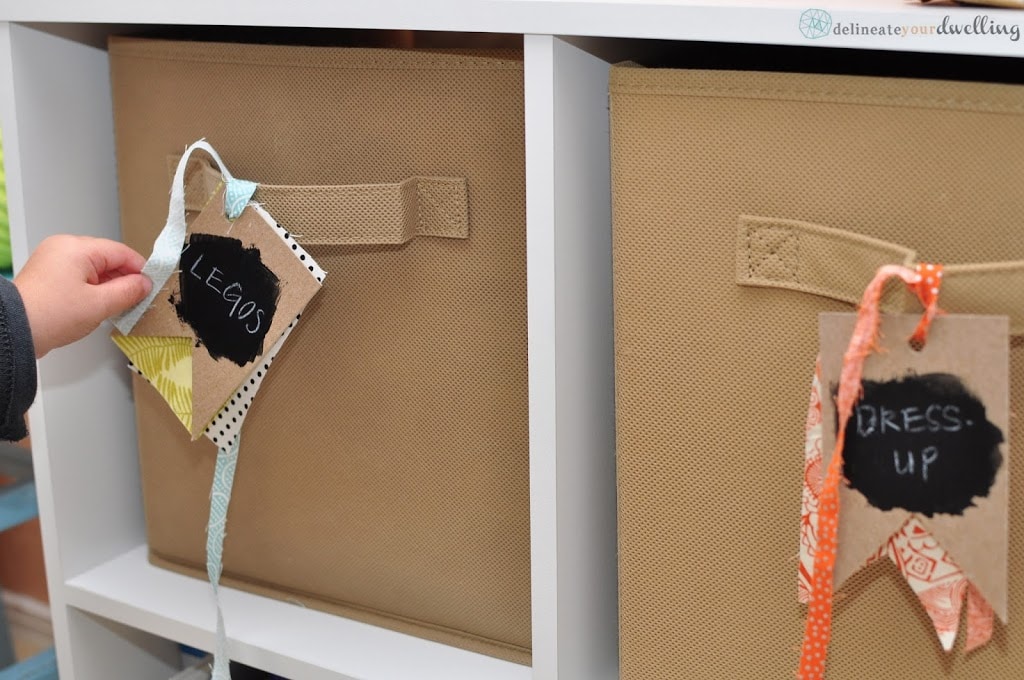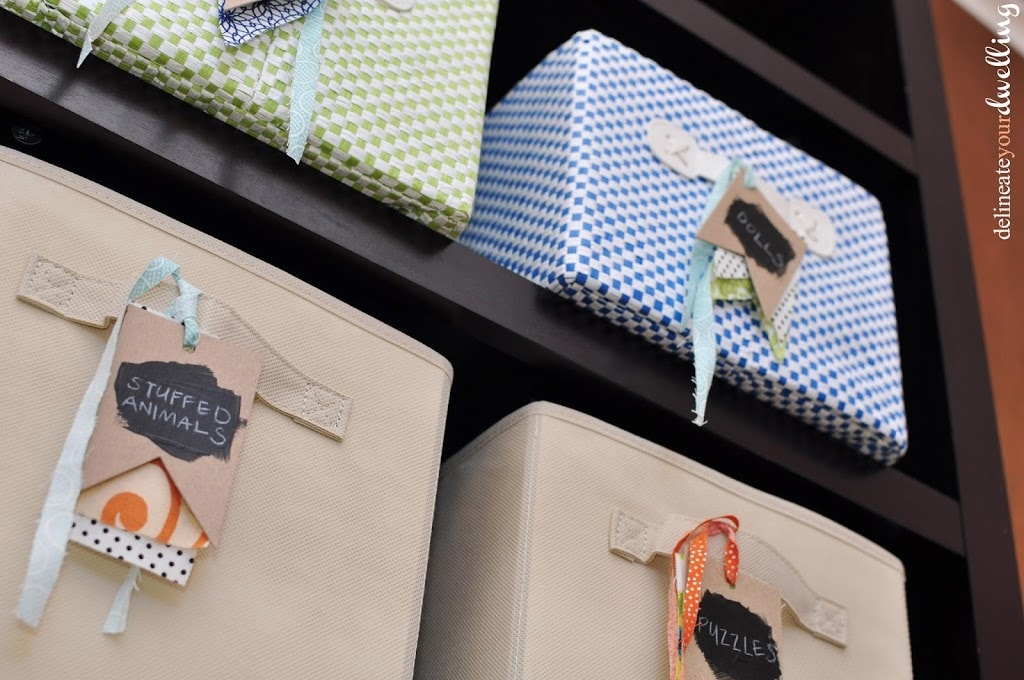 Now, if I could actually keep the kiddo's room looking this neat and organized all the time, then I would really have something to share! What are your toy storage secrets?
SaveSave