INSIDE : Learn how to make Onesie shadowboxes for your children's bedrooms using their baby onesies! I did a little girl and a little boy shadowbox for each of my kiddos.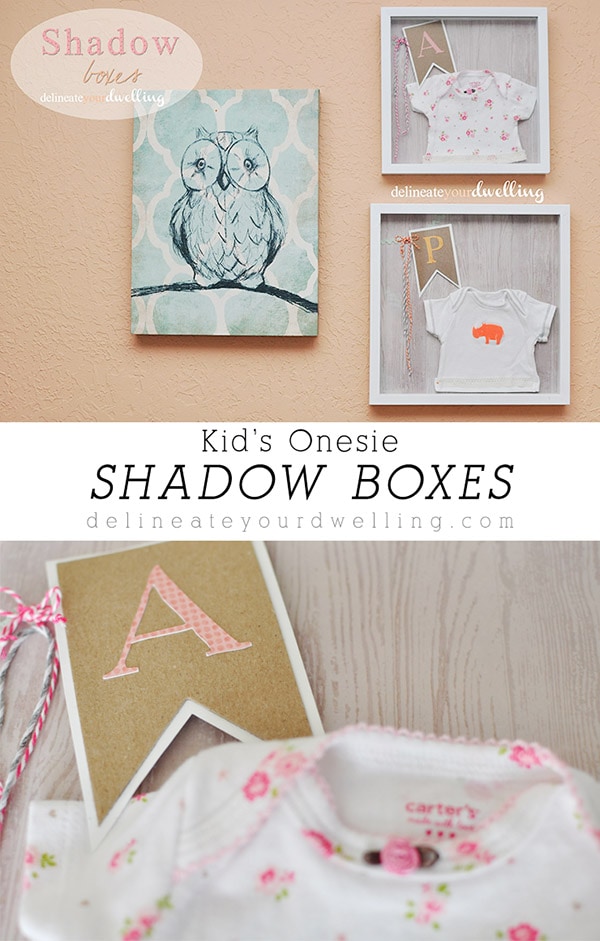 This post may contain affiliate links. See full disclosure here.
I shared earlier that I recently did a big makeover for my kid's shared bedroom. First, I gave their closet a bit of lovin' and then started working on making shadow boxes to hang on their wall. Today I am sharing exact how I made my kid's Shadow Boxes to hold their baby onesies.
What supplies do you need to make Shadowbox Onesies?
Chipboard cut into pennants
Items to put in shadow boxes (I used their newborn onesies + shoes)
How to make Shadowbox for your Kid's Onesies
I started by making personalized paper pennants for each of the kid's shadow boxes by cutting out chipboard. I love the look of layered paper, so I found cute scrapbook paper and cut them out just slightly larger than the pennants to peak from behind.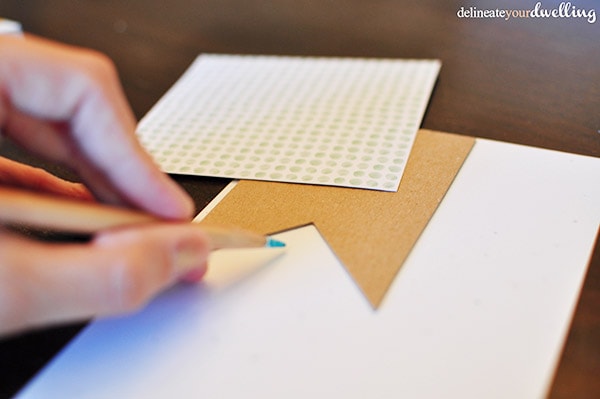 I also gathered baker's twine ribbons in blues, reds and pinks to use. I had found them in the dollar section at Michaels!
My kiddo's newborn onesies were too big for the size of shadow boxes I had bought, so I cut them off around the "tee shirt" size and add a simple cream lace trim to edge them.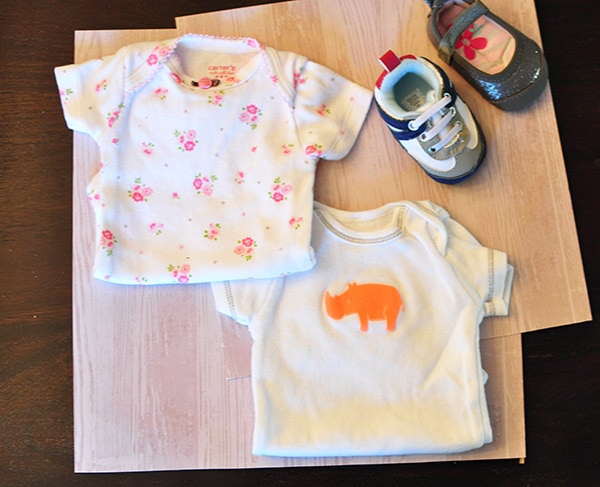 I used a faux wood pattern scrapbook paper for the back of the shadow box. Then, I started layering all the different elements.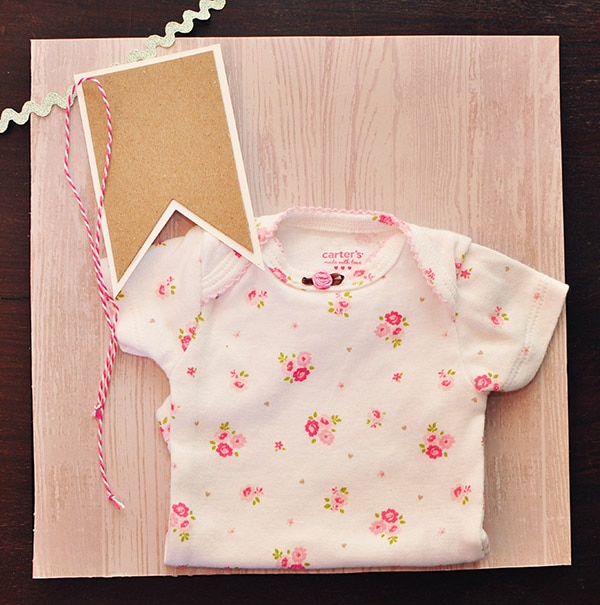 My baby girl's box looked so darling with a few more girly frills added to it.
And my little man's box looked perfectly him with a bit of orange and blue added to it.
The final touch was adding each child's initial and then decorating with a few ribbons and bakers twine!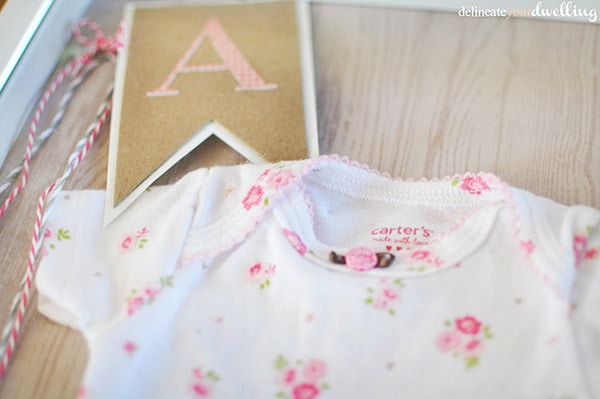 The onesie shadowboxes are completed and in their perfect place on the wall! I love being able to remember how sweet and little they were with this fun craft project.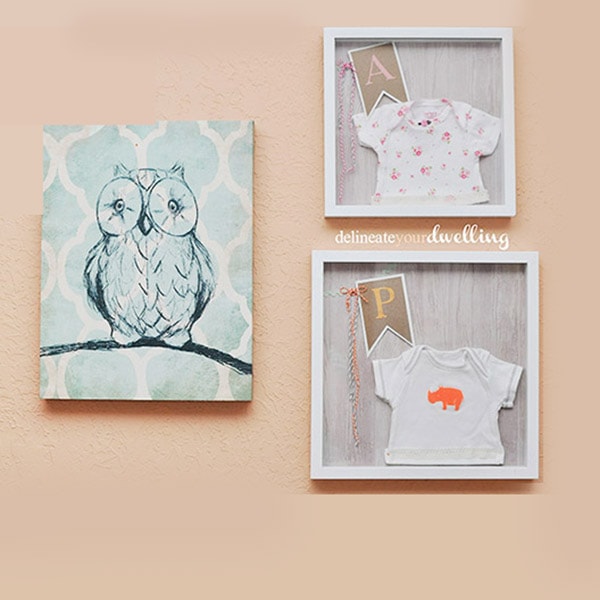 I'm ready to start putting together Shadow Boxes all over the house now. What do you have in your shadow boxes?
I have done so many fun painted and patterned boxes over the years!
Here are a few of my favorite ones.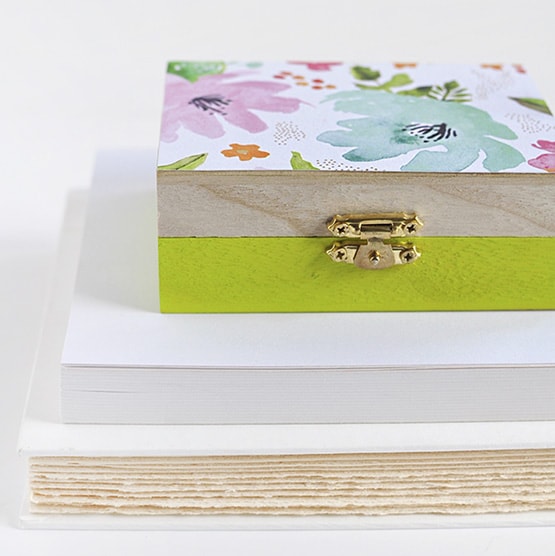 Floral Painted Wooden Box | Cacti Embroidered Box | Marbled Box | Button Box
Geometric Thread Box | Memory Box | Onesie Shadow Box | Floral Painted Box
SaveSave