INSIDE : Learn how to create your very own DIY Nightstand using a thrifted find, spray paint and some removable contact paper!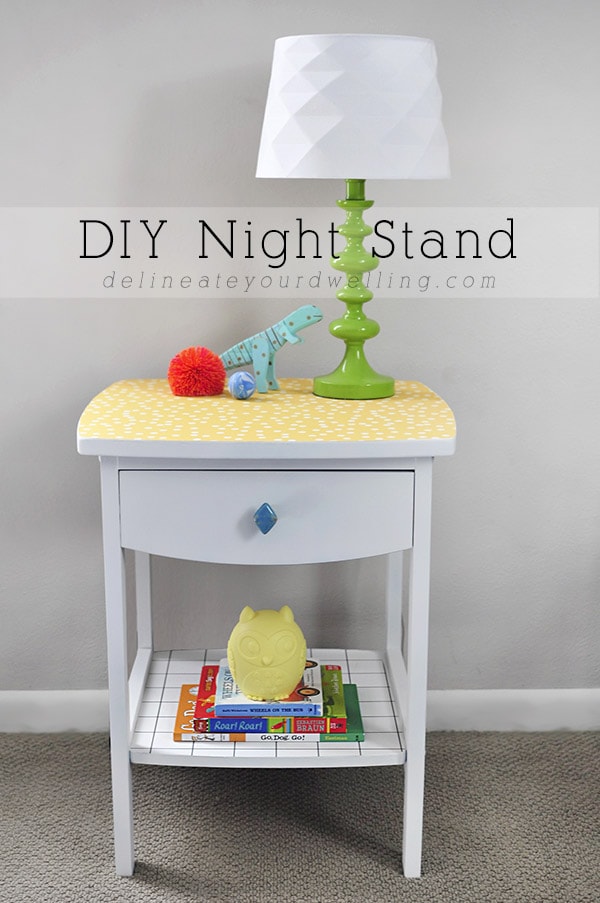 My sweet little man has been wanting something special for his bedroom for a while. In our new rental home, our kids have their own rooms now and it's been such fun being able to create a space just for each of them.
When my friend, Audrey from This Little Street announced she was creating a fabric and wallpaper line with Spoonflower, I knew exactly what I was going to do! I'm so excited to share this DIY Nightstand.
This post may contain affiliate links. See full disclosure here.
What supplies do I need to make a DIY Nightstand?
Nightstand
White Spray Paint
Scissors
New Blue knob
Removable Yellow + White Wallpaper
Removable Black + White Grid
I've owned this little nightstand since early college… which was roughly 16 years ago (wow). My mama bought my sister and I matching ones my last year of school, when we lived together. It was originally a natural wood color. I've since painted it black, brown, soft orange and the last color was this light blue.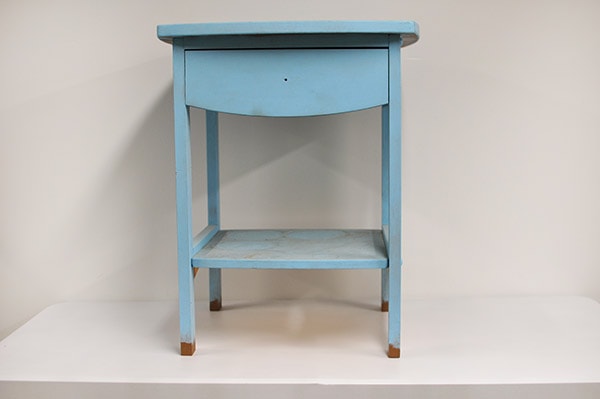 How to make a DIY Nightstand?
I lugged this guy from the basement and gave him a quick clean and sand. I used a Flat white spray paint and gave it 2-3 coats.
After the painted was adequately dry, I brought it inside and prepped for my lovely paper additions. I fell in love with all the fun patterns that Audrey + Spoonflower have available. They all mix and match so well. I choose the Dots in gold and the small scale Grid, both in removable wallpapers. I would describe the texture more like a lightly textured contact paper.

I turned the nightstand over and traced the top onto my Dots in gold paper and then cut. Since these are removable, I was able to place the paper, take it up, move it slightly and place it down again. These were really easy to work with. They also came with a smoother guide.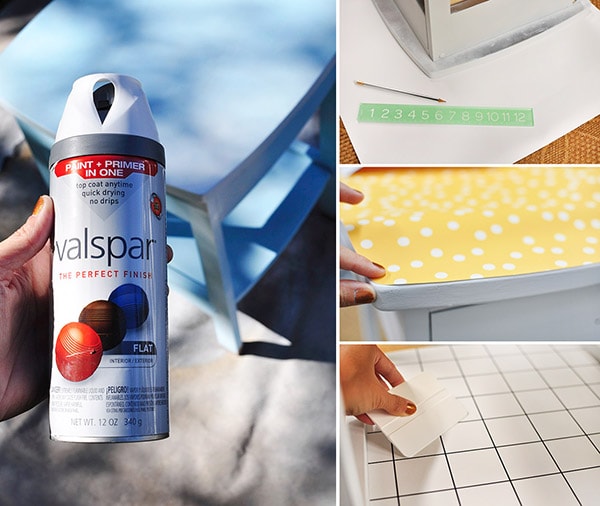 After my removable papers were in place, I added a fun blue diamond knob to finish it off.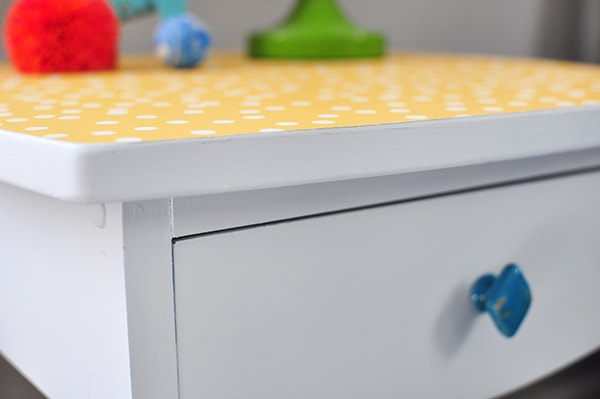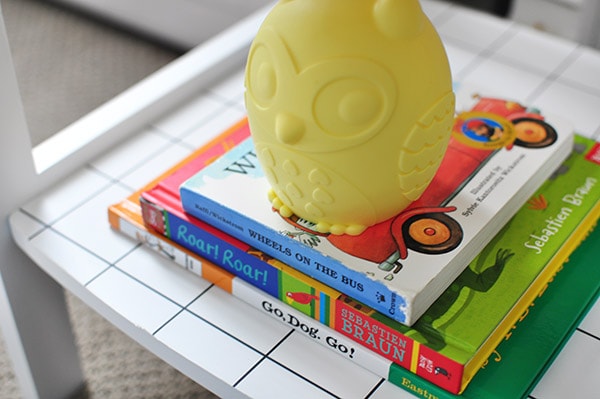 When my guy saw the new nightstand sitting in his room, he was thrilled! He ran over and kissed me with a huge, "Aw, thanks mama!"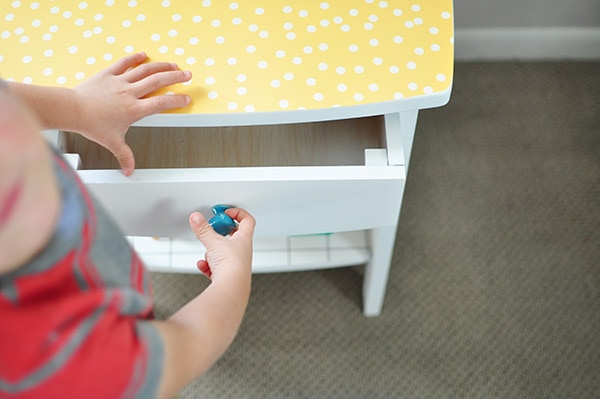 He will be able to store so many fun little boy treasures in that drawer.
I was provided free product for this post, but believe me when I say, I would have happily purchased these… they are amazing and all opinions are completely my own.

Instagram Me