Simple Painted Wooden Toys
INSIDE : Learn how to make Simple Painted Wooden Toys that you kids can help paint and then enjoy playing with! Make a painted dinosaur, lizard and heart wand.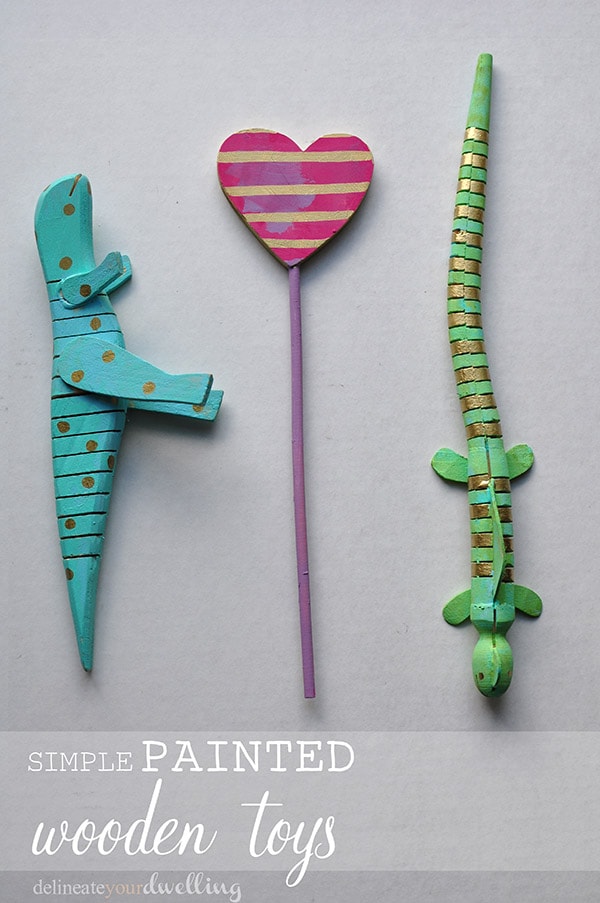 This post includes affiliate links. See my full disclosure.
I have been having such fun doing little crafts with my two kiddos. The last few runs to Hobby Lobby have resulted with us buying a wooden toys for them. This is hardly a DIY tutorial post, but more of a share on upping the fun factor of simple Painted Wooden toys.
What supplies do you need to make wooden painted toys?
Wooden toys :
How do you let kids create colorful wooden painted toys?
First, I covered our table with a plastic tablecloth and got out a bag of sponge brushes and two paper plates.
I gave my daughter pink, orange, purple and fuchsia acrylic paint and a sponge brush.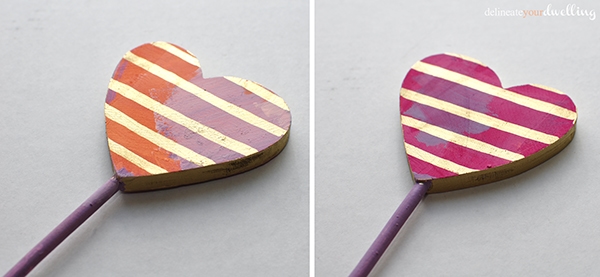 I then gave my son light blue, grass green, aqua acrylic paint and a sponge brush for his little
lizard
.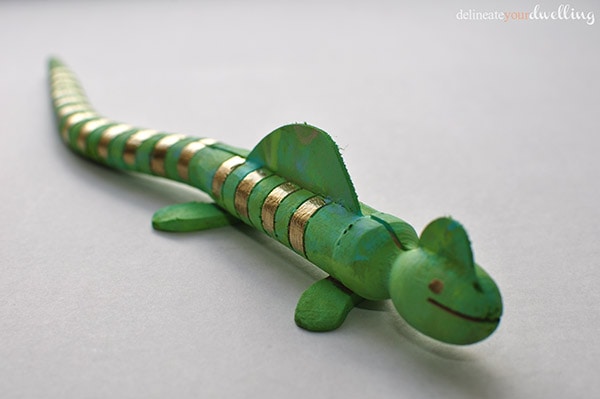 This dinosaur was from a previous paint day, but he only had aqua and light blue.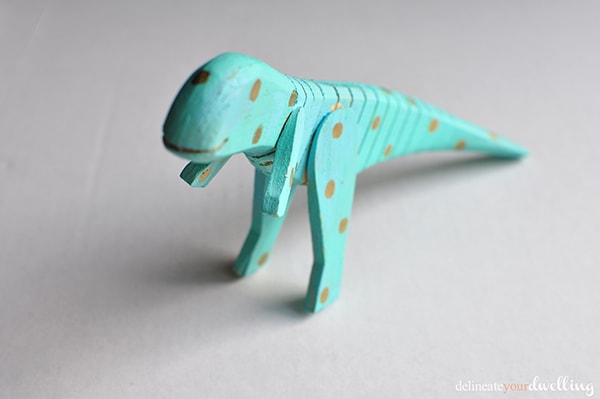 I let them go to town making quite a mess and adding tons of color. However, if you give them a selection of colors that all go well together, even if they mix all the colors – you will still end up with a gorgeous painted item!
While they both briefly napped, I got out my handy dandy gold foil paint pen and had a little fun adding some shimmer and sparkle to their wooden toys.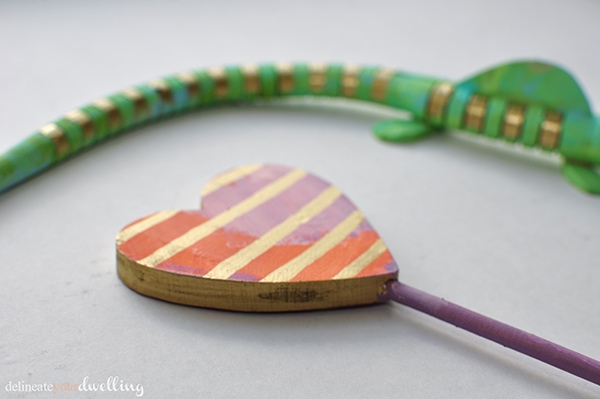 So simple, so fun, now totally chic… and the kids loved it.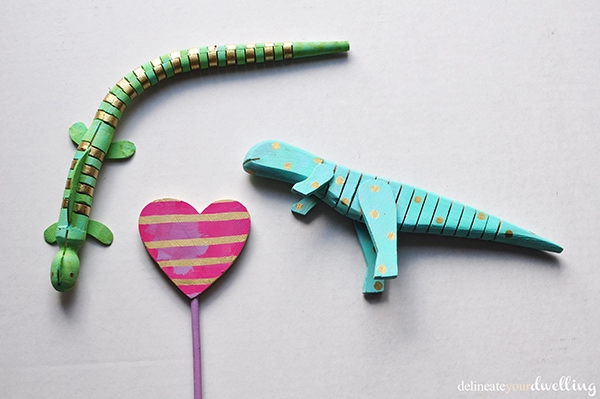 If you liked this fun post, you will definitely enjoy these creative ideas…
Cassette Case turned Memory Box