INSIDE : The kids are home for the summer time, so what should we do now??! Check out these 35+ Fun Summer Boredom Buster Ideas to do together with your kids!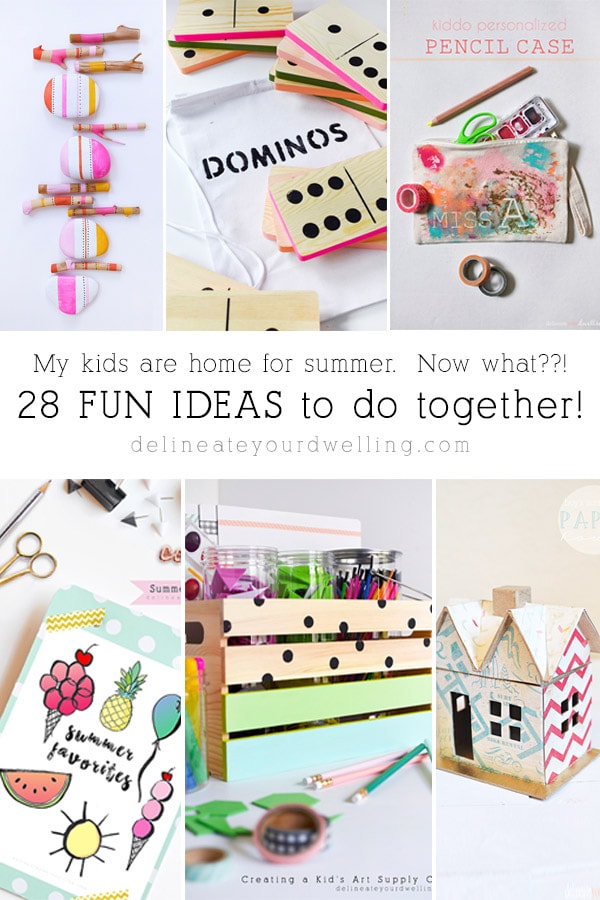 My kids are home for summer, but now what should we do?
It is the age old question. Your kiddos are finally home for summer break and all you can think about is not having to wake up early for school, keep up with all the homework and after school activities! It's finally time to just sit back and enjoy your time together… until you hear the dreaded, "I'm bored".
This post may contain affiliate links. See my full disclosure.
Now I had every intention of getting my two kids in a few summer camps or programs, but I will be honest – it just didn't happen. I did squeeze them into our city swim lessons and I signed them up for our church's vacation bible school. But… otherwise, it's me and them this summer – which is both wonderful and challenging.
Regardless of the age of your children, there are tons of fun summer ideas that are both fun and inexpensive. I also have 35+ Screen Free Summer Activities to do with kids post.
35+ Fun Summer Boredom Buster Ideas to do together:
-Attend your local library's children story time.
-Run through the sprinklers.
-Make homemade play-dough and containers.
-Let your kiddos spend some time filling out a Summer Journal with all kinds of fun prompts to get them started.
-Go camping (even if it's in your own yard!).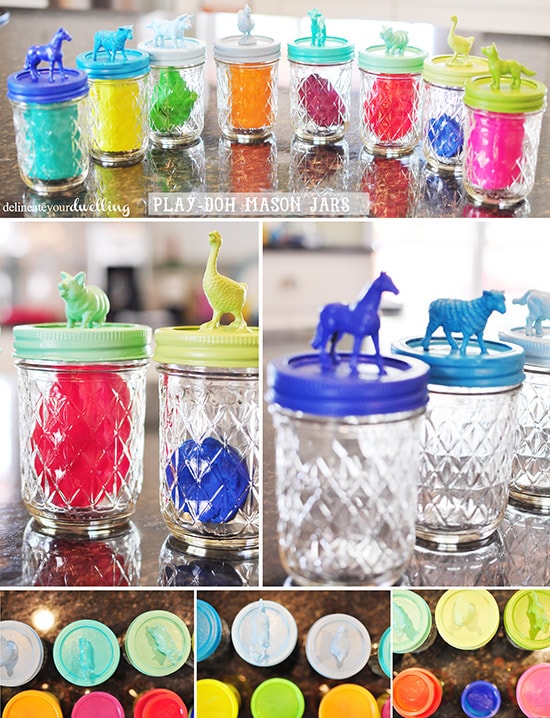 -Find a fun kid's cookbook and kid safe knife set and try a new recipe together once a week!
-Paint rocks and leave them around your town.
-Keep their brains working during FUN summer learning with Summer Brain Quest books!
-Go to your local farmer's market.
-Go roller skating or roller blading.
– Make Summer fun Fish Ice in your backyard kiddie pool or water table.
-Spend time at the pool or local lake and bring the best summer floats available!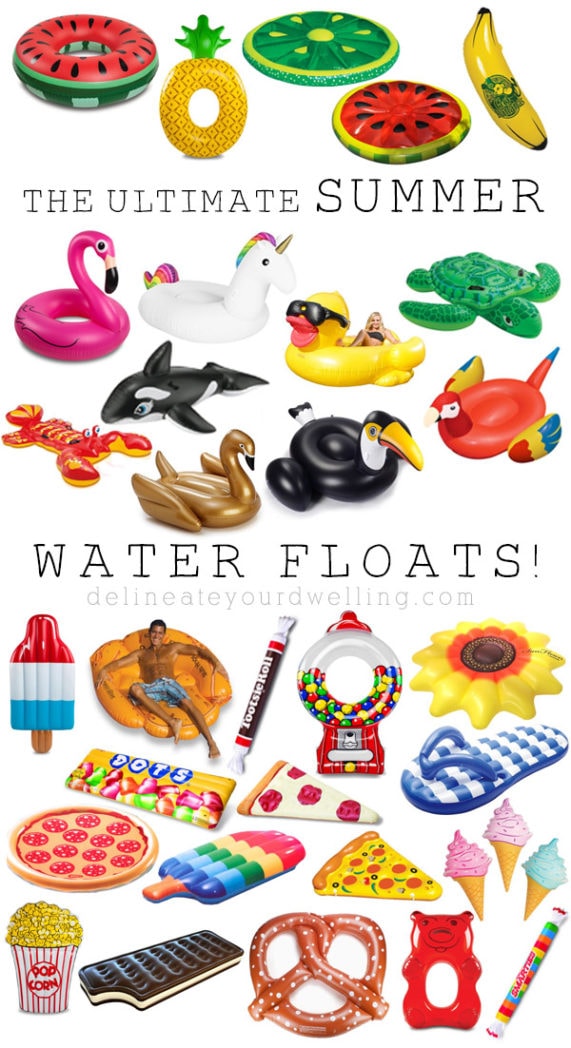 -Make homemade ice cream with a simple ice cream machine (we have this one).
-Make homemade popsicles (2 of my favorites are Layered Popsicles or Lime Cream Popsicles).
-Be inspired with 1,001 Boredom Busting creative ideas.
-Get your craft on and make organizing everything pretty!
-Make a fort with blankets and twinkle lights.
-Go to a matinee movie and eat popcorn.
-Make and play HUGE outdoor pickup stick game.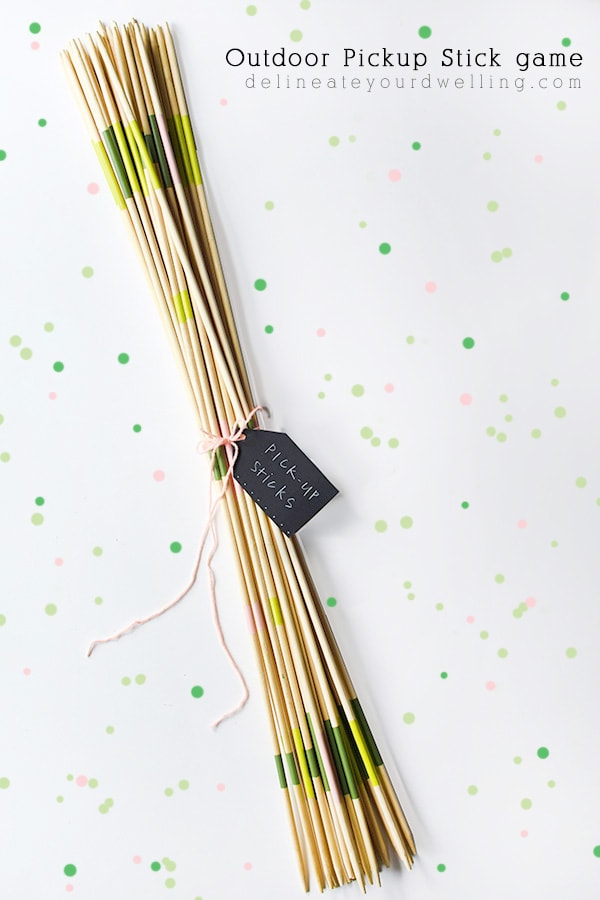 -Enjoy some quiet coloring time with this cute summer page.
-Camp in the backyard.
-Go mini golfing.
-Visit your local zoo.
-DIY scavenger hunt.
-Make homemade sidewalk chalk paint.
-Create personalized pencil cases.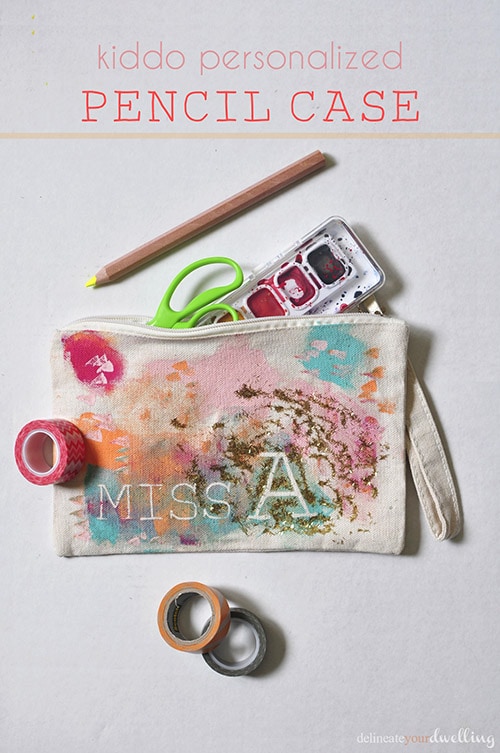 -Go to a local sporting event (baseball, soccer, etc).
-Make scrapbook doll houses (girl and boys).
-Play legos.
-Make a fort out of blankets and watch movies on the iPad in it.
-Visit your local botanic garden and draw your favorite plants.
-DIY the coolest large scaled Dominos and make up games with them!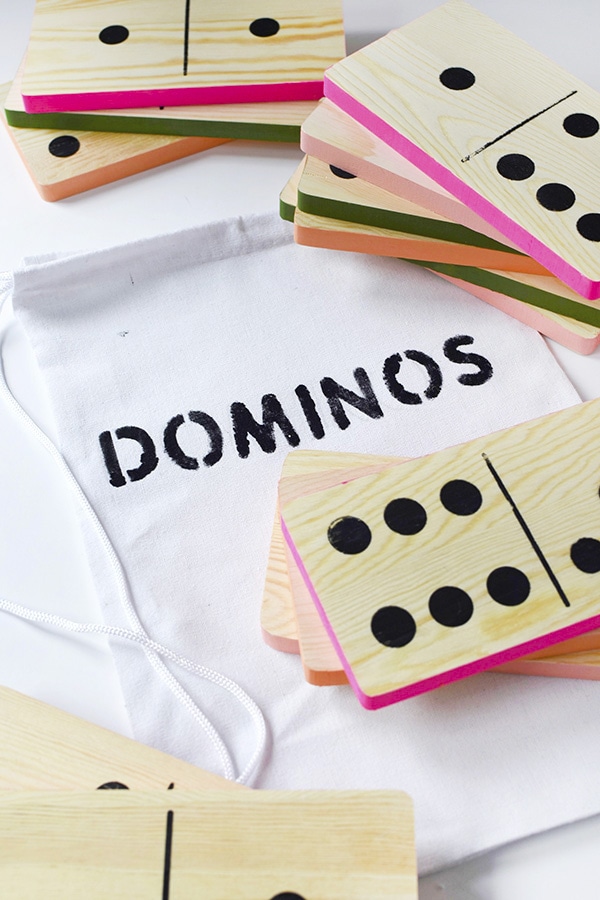 -Create a kid friendly Watermelon popsicle bar.
-Get out a watercolor set and do portraits of each other.
-Have a lunch picnic in the backyard.
-Bake sugar cookies.
-Grow a vegetable garden together.
What fun plans do you have this summer to keep those kiddos entertained??!
And you might be interested in my 35+ Screen Free Summer Activities to do with kids post.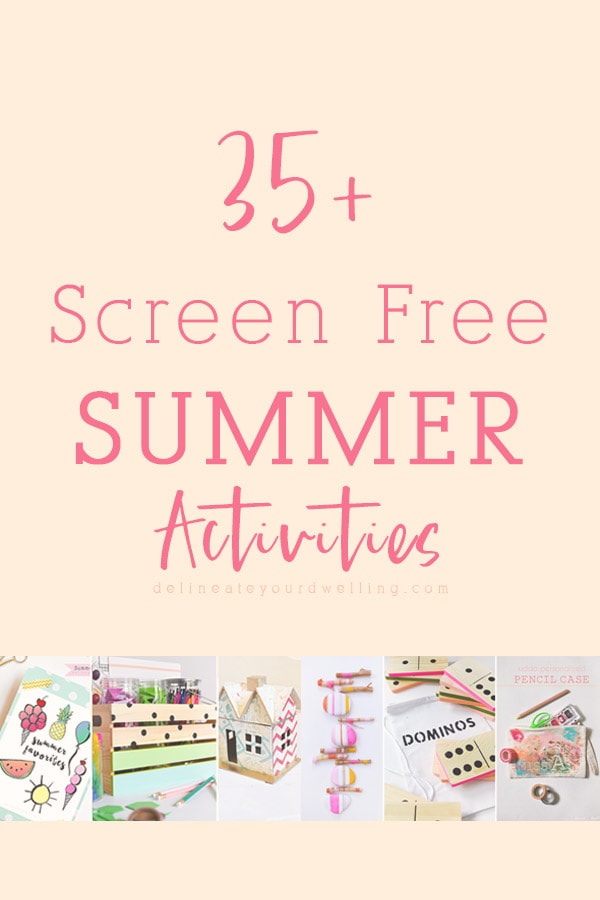 SaveSave
SaveSave
SaveSave
SaveSave
SaveSave
SaveSave
SaveSave
SaveSave
SaveSave
SaveSave