INSIDE : Are you a plant lover? You can now enjoy a Fiddle Leaf Fig black and white digital download Print with no worries of over watering – ha. Great for green thumbs, plant lovers and those who can't seem to keep a plant alive!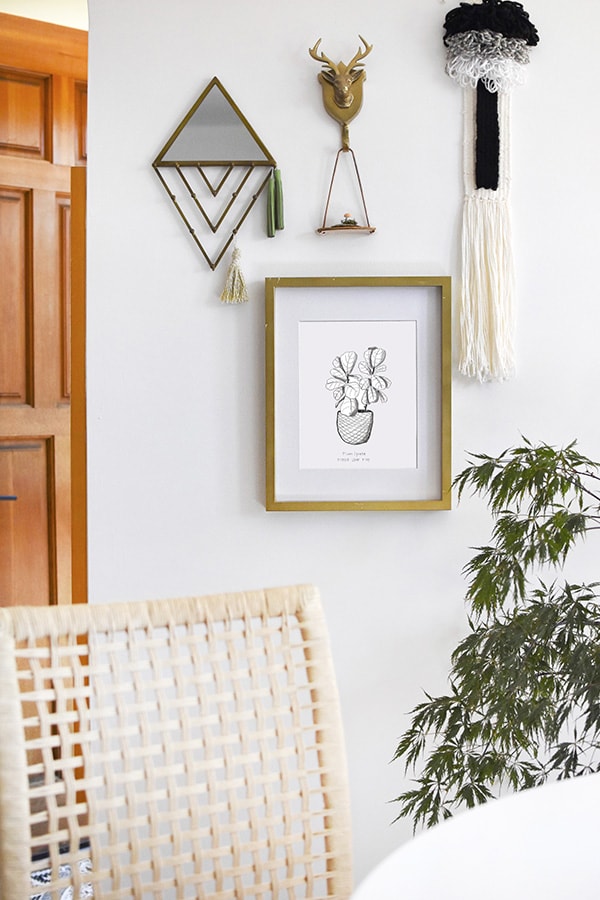 This post has been updated from it's original October 2019 publish date.
If you have been around here for long, you know I am a huge plant enthusiast. I have over 15 specific plant care posts and well over 50+ plant crafts and even came out with a plant care ebook, Happy Houseplants.
Also I was a practicing landscape architect for eight years – so you know my love for indoor and outdoor plants is quite real!
One of my favorite indoor houseplants is the Fiddle Leaf Fig or Ficus lyrata. I wrote a huge in-depth post all about the care tips needed for Fiddle Leaf Fig trees.
Fiddle Leaf Fig downloadable Print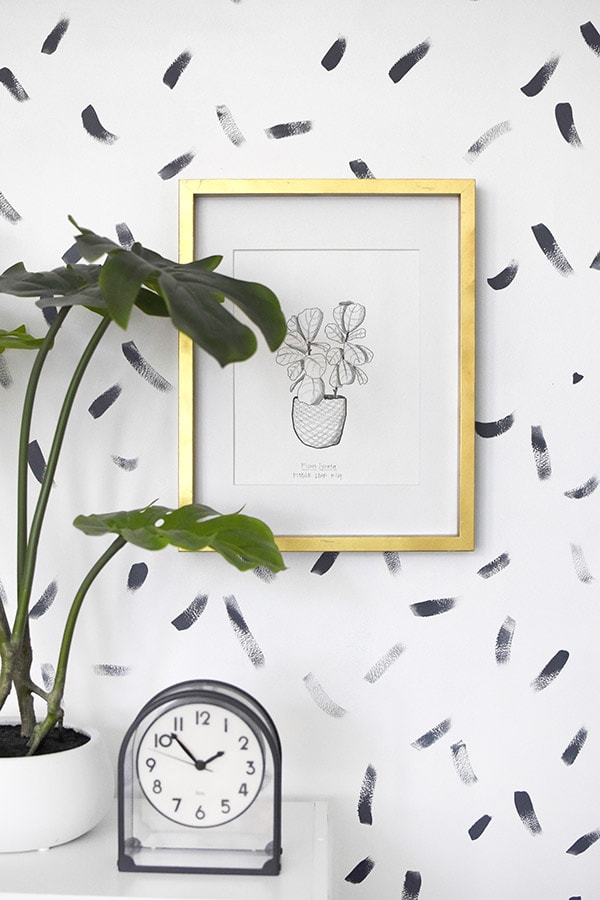 As much as I wish that everyone would love plants as much as I do. And as much as I wish that everyone could grow Fiddles as tall as their ceilings would allow… I know that plants are not for everyone.
So, whether you are a plant loving green thumb, a budding plant enthusiast or just a plain black thumb when it comes to keeping plants alive – my Fiddle Leaf Fig pen drawing download is just the thing for you!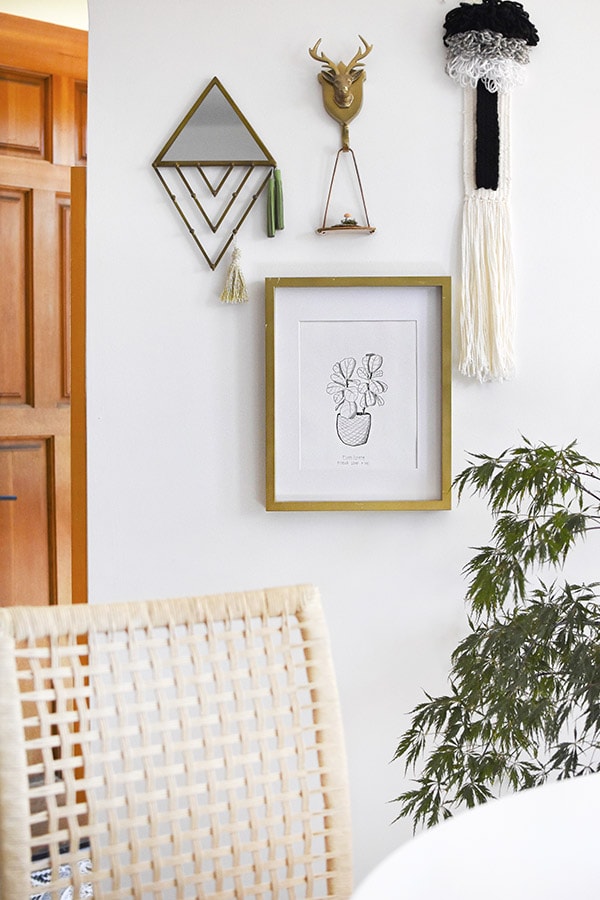 Looking for other Fall Leaf crafts? You might like some of these :
I sat in front of my 2 year old FLF tree and drew this design with pencil and pen. I kept it simple in black and white for a classic style, that will complement any home decor.
This design comes as an 8.5 x 11 digital .jpg file. You can download it onto your computer, print at home or at your local print shop and hang it immediately on the wall!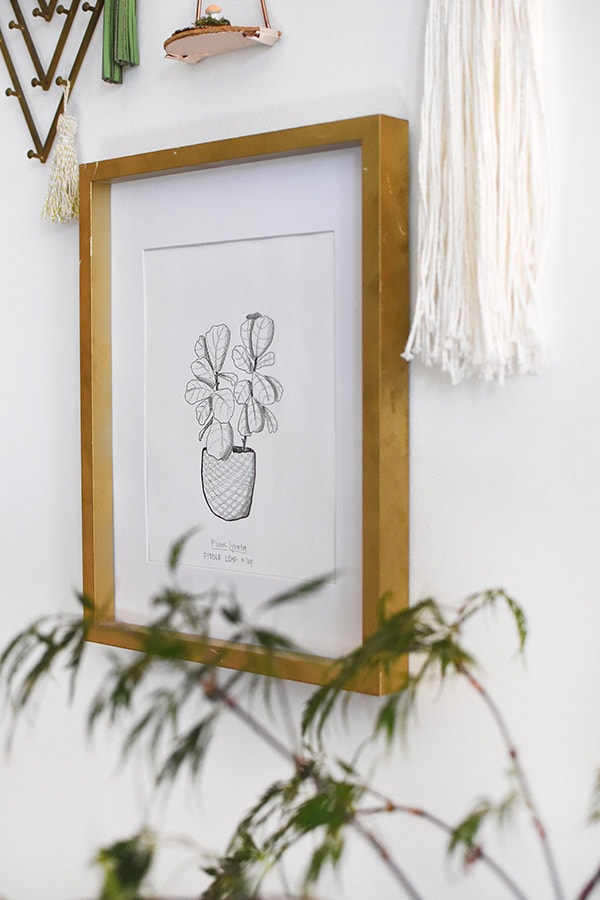 Okay are you ready to download your print now? Get it below.
IT'S DOWNLOAD TIME:
Sign up for the DYD Insider newsletter to receive access to my ENTIRE DYD Printable Library along with this gorgeous Fiddle Leaf Fig pen and ink print!!!
Already a DYD Newsletter Insider? Click on over here to access the printables library using the password found at the bottom of any email I've sent you.
And be sure to tag me on Instagram if you hang this print in your home!
I'd love to share it on my IG Stories!