INSIDE : Download your free Geometric Deer Head Printable page now and then learn how to add a few felt flowers to it. The perfect fall decor for your home.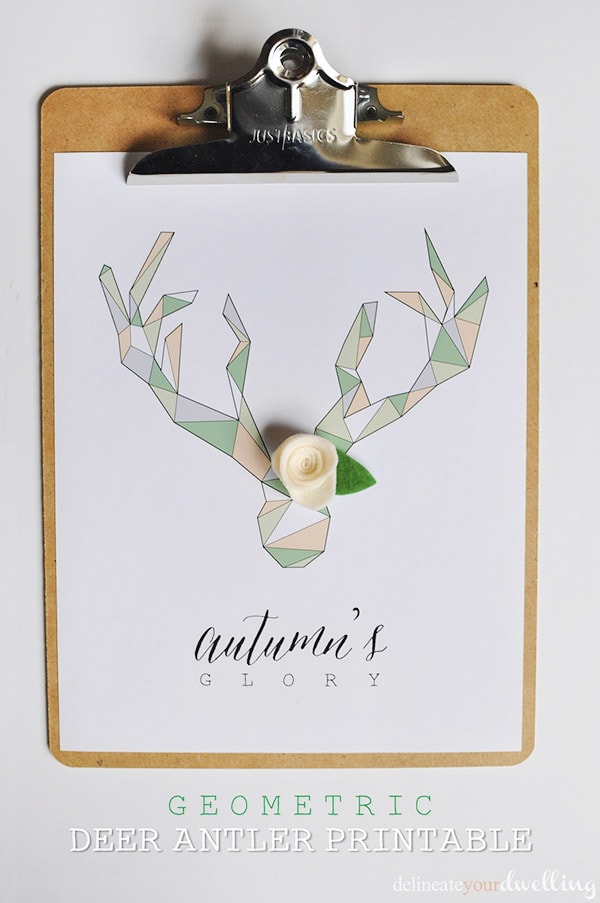 Fall is finally here in NM and I'm ready to wear my boots and eat soup everyday until Christmas time. I also like cozying my house up a bit once there is a chill in the air and I made this fun Geometric Deer Antler Printable and hung it on my dining room clipboard gallery wall. Scroll to the bottom for your FREE printable!
My supplies for this Stag Head printable project were quite simple. I designed the deer antler graphic and printed it out. (It's available in portrait or landscape and also comes in a black and white option.) And then I pulled a few scraps of felt out, my scissors and hot glue.
What supplies do I need for a Geometric Deer Head print?
Printable
Felt
Sewing Scissors
Hot Glue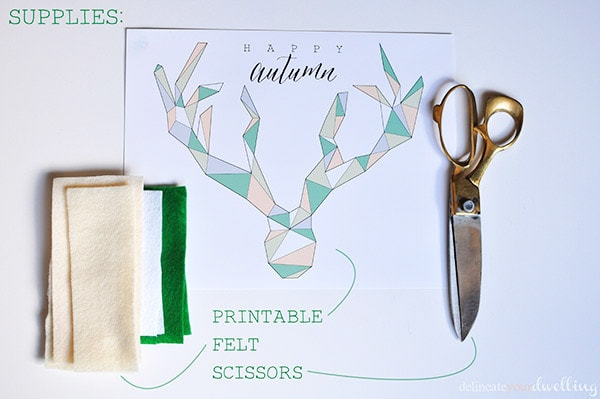 How do I make felt flowers for a Geometric Deer Head print?
The felt flowers needed to fit this printable proportionately, so I made them smaller than typical. I cut rough 3″x4″ rectangles and then cut them into a spiral.
Starting in the center, wind the felt onto itself, adding hot glue as necessary to secure.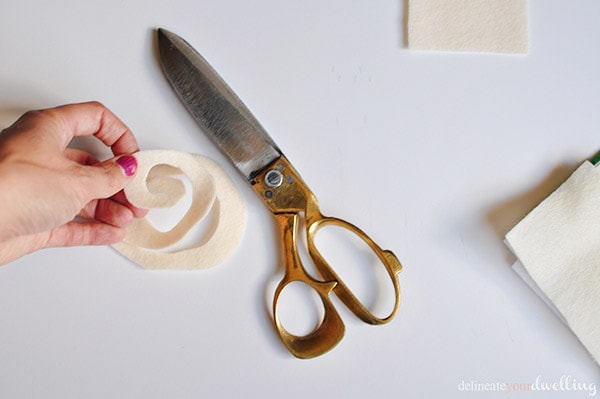 After all my flowers were completed, I added a few leaves and glued them onto the deer's head.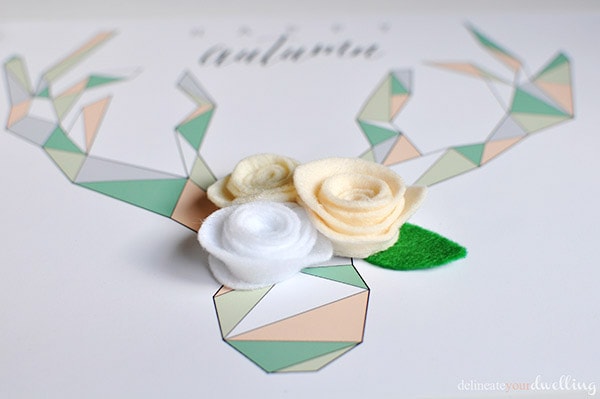 I love the juxtaposition of the soft flowers and the hard geometry of the deer.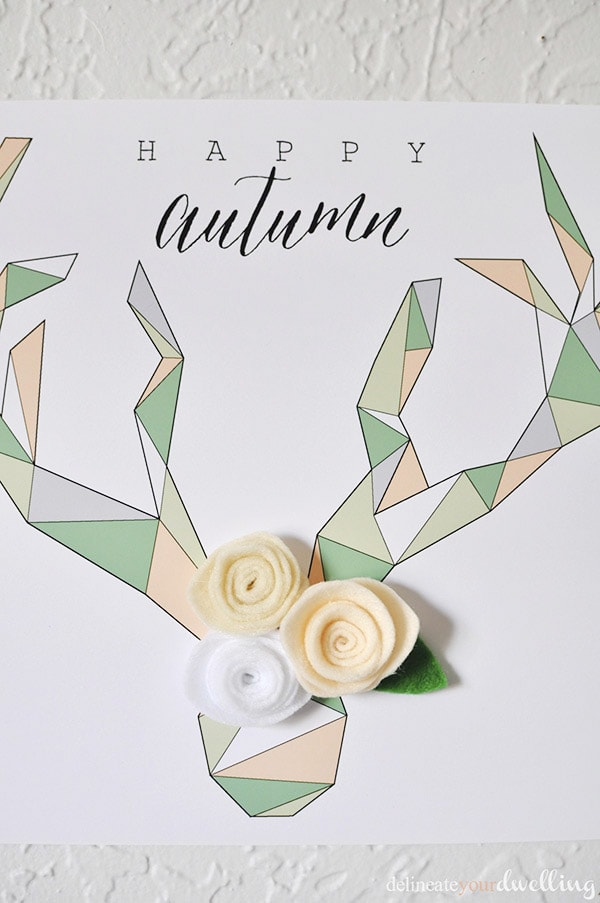 The portrait styled print fits in so nicely with my clipboard wall in our dining room.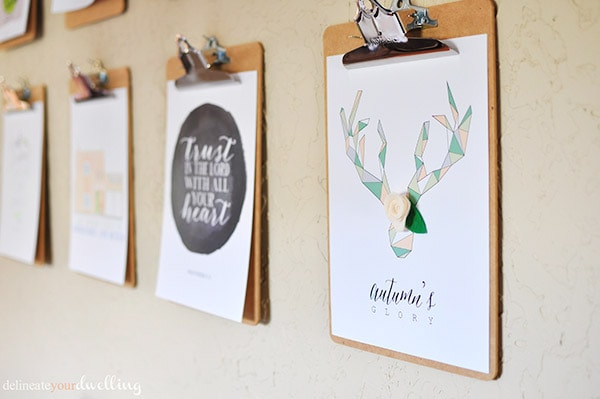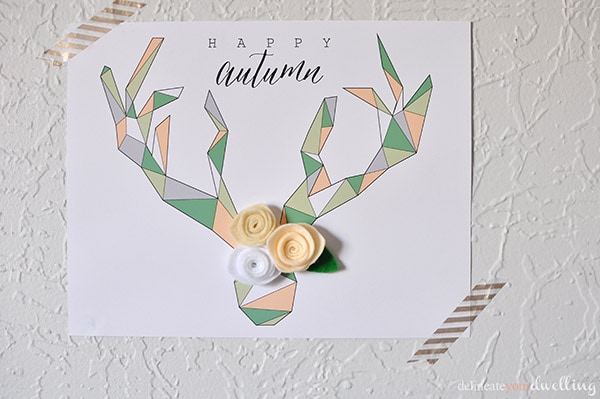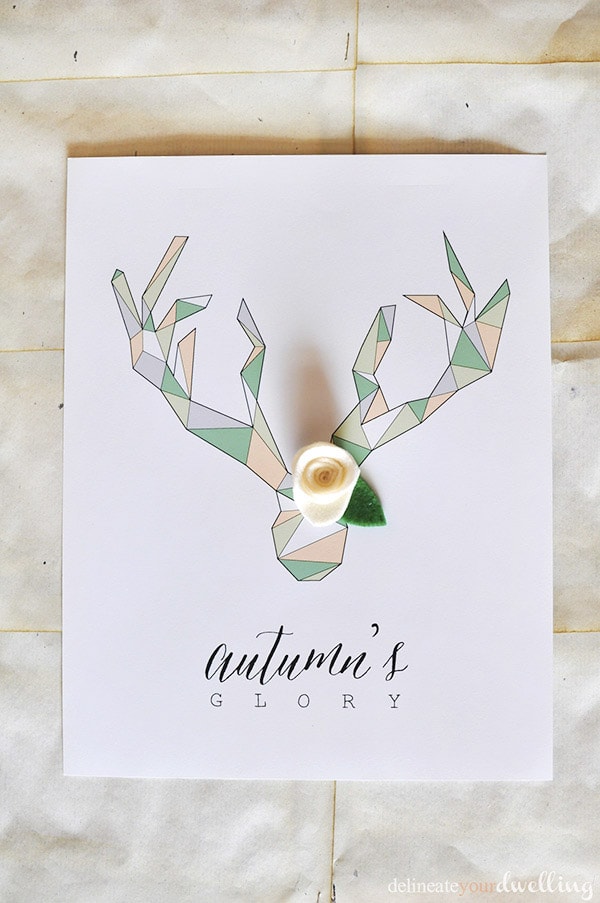 These Geometric Deer Antler prints are available to download in portrait or landscape, colored or black and white!
IT'S DOWNLOAD TIME:
Sign up for the DYD Insider newsletter to receive access to my ENTIRE DYD Printable Library along with this Geometric Deer printable!!!
Already a DYD Newsletter Insider? Click on over here to access the printables library using the password found at the bottom of any email I've sent you.

If you like this print, you might want to join in with my DYD Graphic Club…

IT'S DOWNLOAD TIME:
Sign up for the DYD Insider newsletter to receive access to my ENTIRE DYD Printable Library along with this 'Keep Breathing' printable!!! IT'S DOWNLOAD TIME:
Sign up for the DYD Insider newsletter to receive access to my ENTIRE DYD Printable Library along with this 'Keep Breathing' printable!!! IT'S DOWNLOAD TIME:
Sign up for the DYD Insider newsletter to receive access to my ENTIRE DYD Printable Library along with this fun Cactus printable!!! IT'S DOWNLOAD TIME:
Sign up for the DYD Insider newsletter to receive access to my ENTIRE DYD Printable Library along with this fun Cactus printable!!! SaveSave
SaveSave