INSIDE : Learn how to made a DIY Leaf Garland perfect to hang in your home this fall season! An Embellished Leaf Garland is a fun project for kids to help with, also.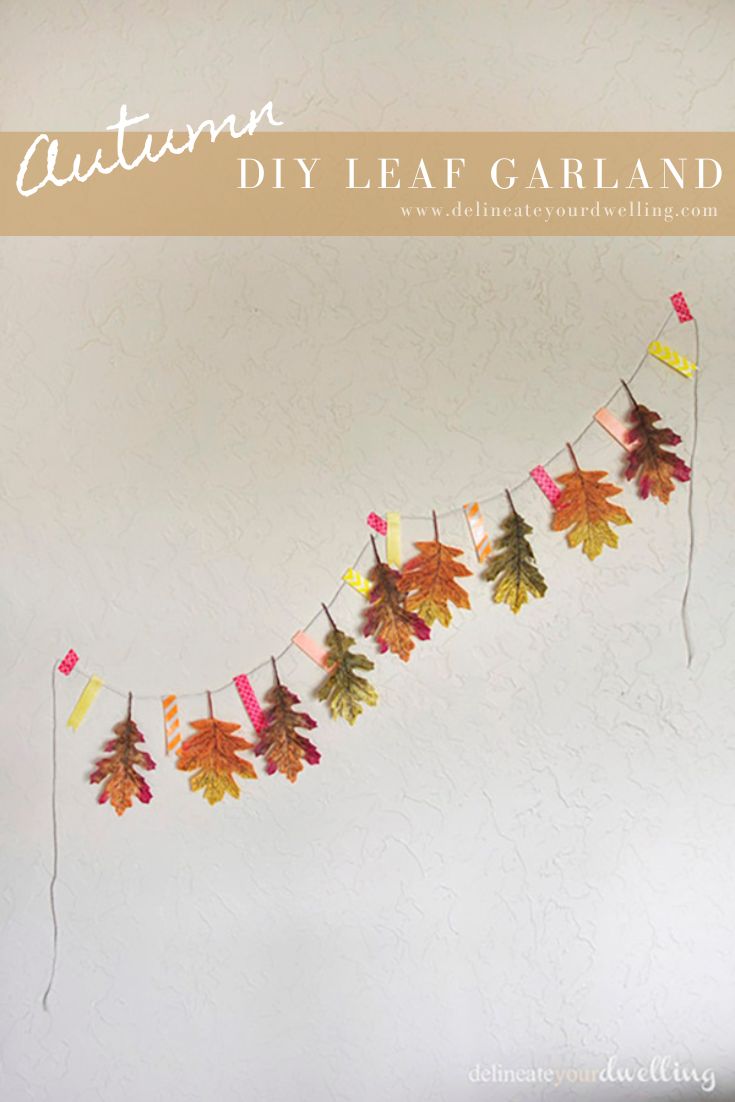 This post may contain affiliate links. See full disclosure here.
This post has been updated since it's original publish date of November 2014.
Today I have such a fun and simple project for you! Head to your backyard and collect some lovely fall leaves. If you're not the nature collecting type, you can use faux leaves like I did (I'm a nature lover but my leaves were all still green when I made this). Today I am sharing my Embellished Leaf Garland.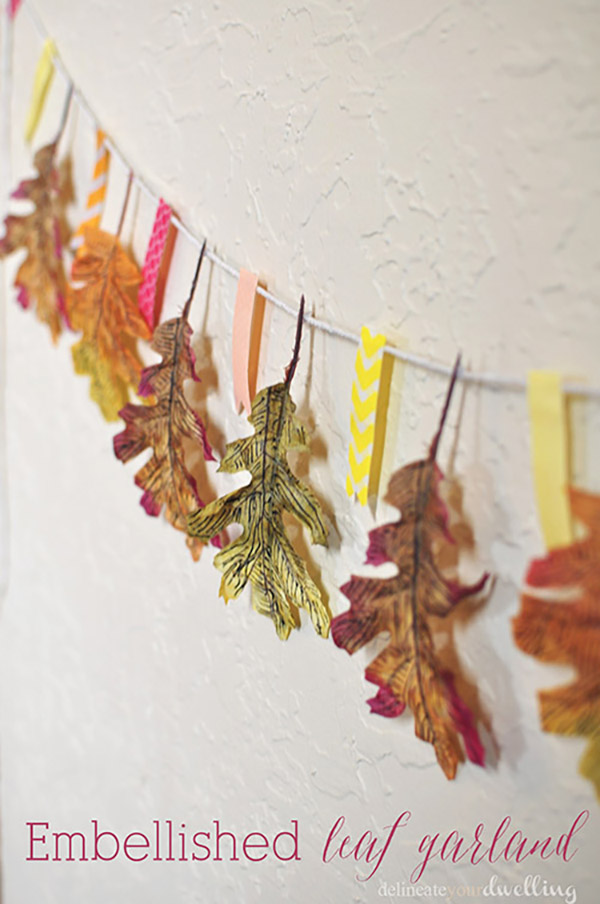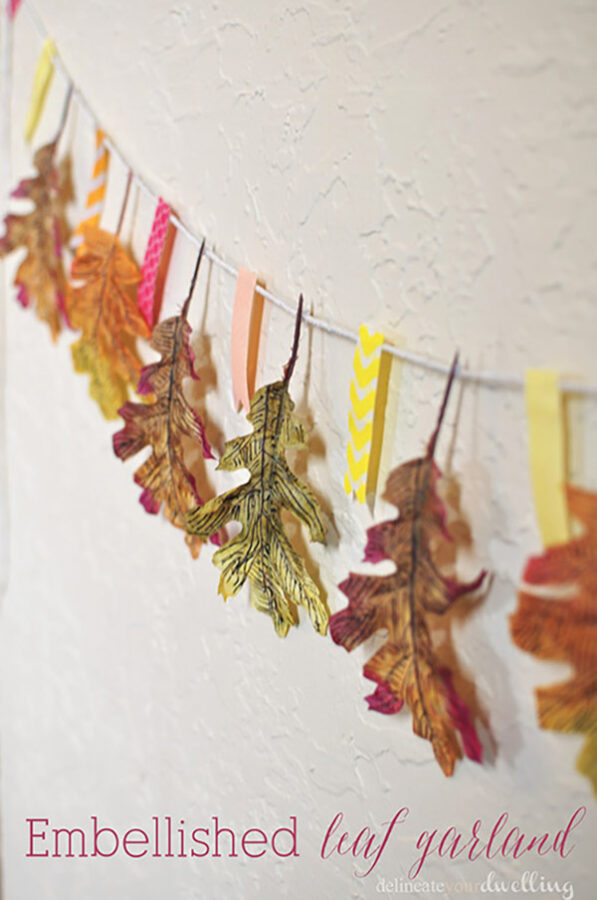 Fall is on it's way… so let's get into how to make one for your home now!
What supplies do I need for a Leaf Garland DIY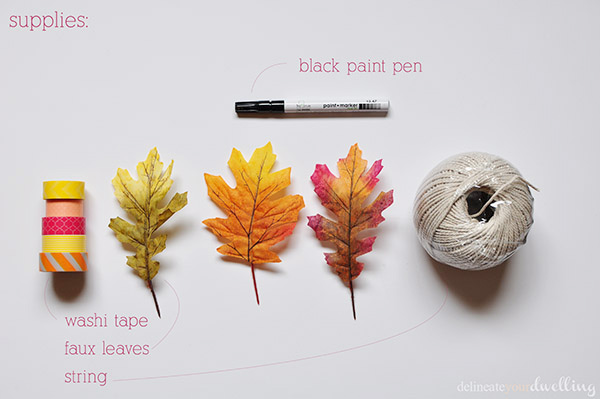 How do you make a DIY fall leaf garland?
The first step for this project is to "embellish" your leaves.
Using a black paint pen, I traced the veins of each leaf and then added additional lines until each leaf was completely covered.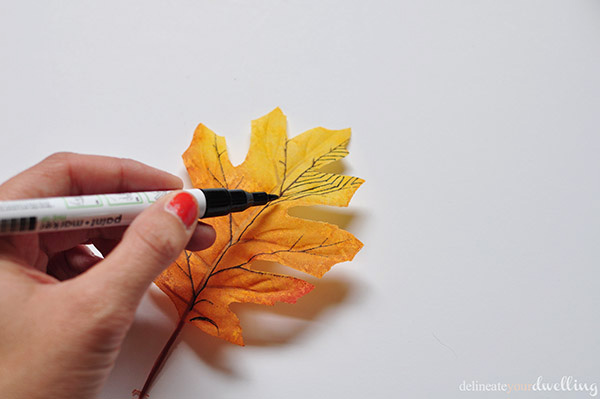 Then, I pulled out all my fun fall colored washi tape and created mini flags to add to the garland.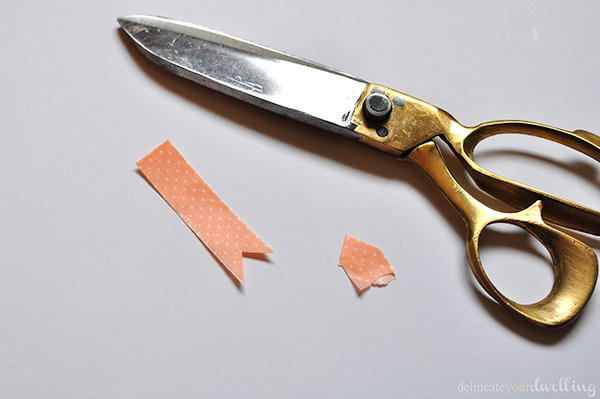 Adding leaves to garland
Next, I laid out my string, the leaves and the washi tape flags. Using hot glue, I applied a small dot to the string and secured everything down.
I followed a pattern of leaf, washi tape, leaf, washi tape. You could do whatever pattern you like most for your garland.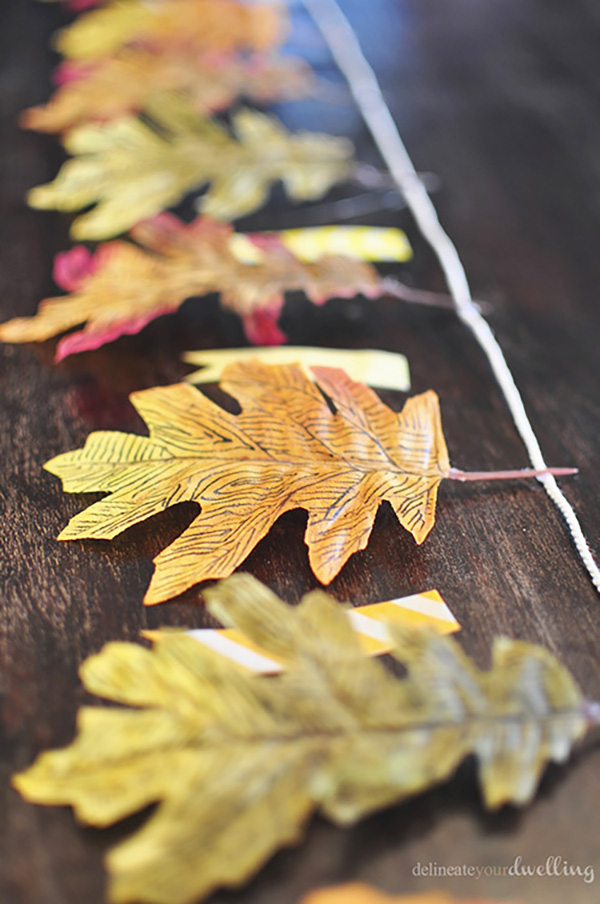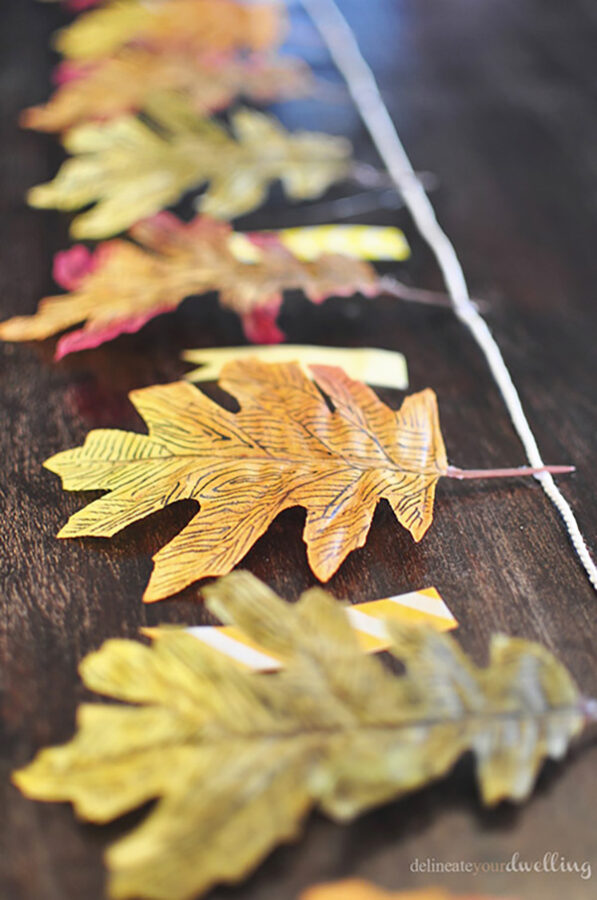 Looking for other Fall Leaf crafts? You might like some of these :
Fall Leaf Garland
The finished product was this bright and colorful Embellished Leaf Garland.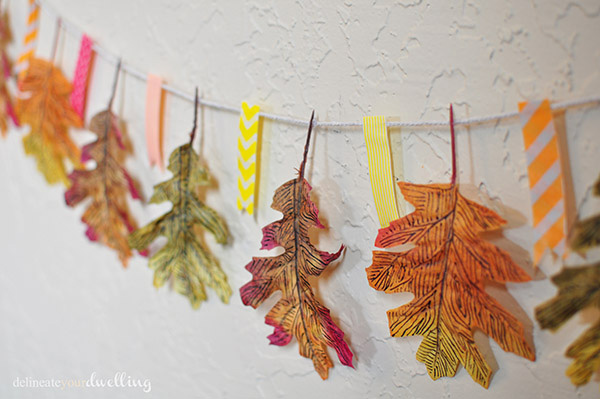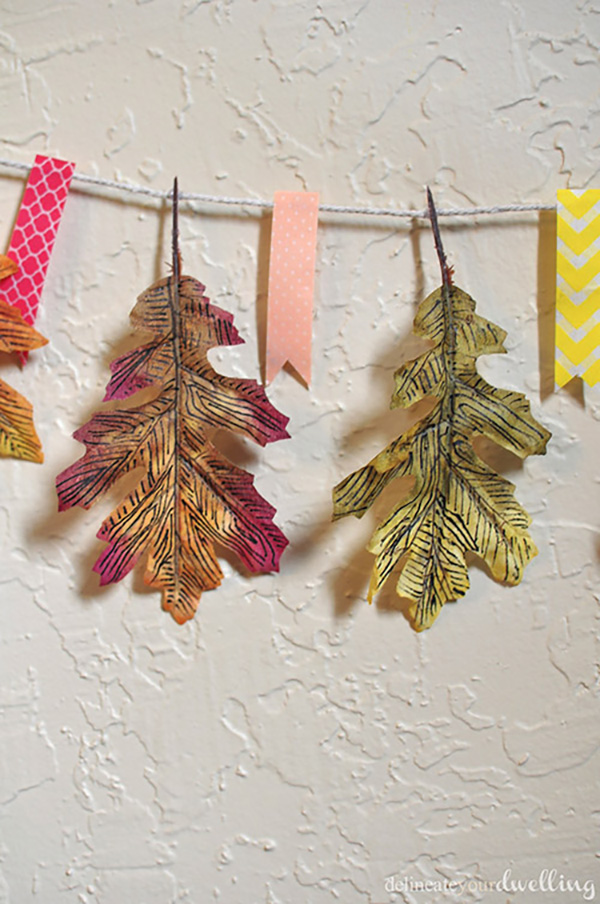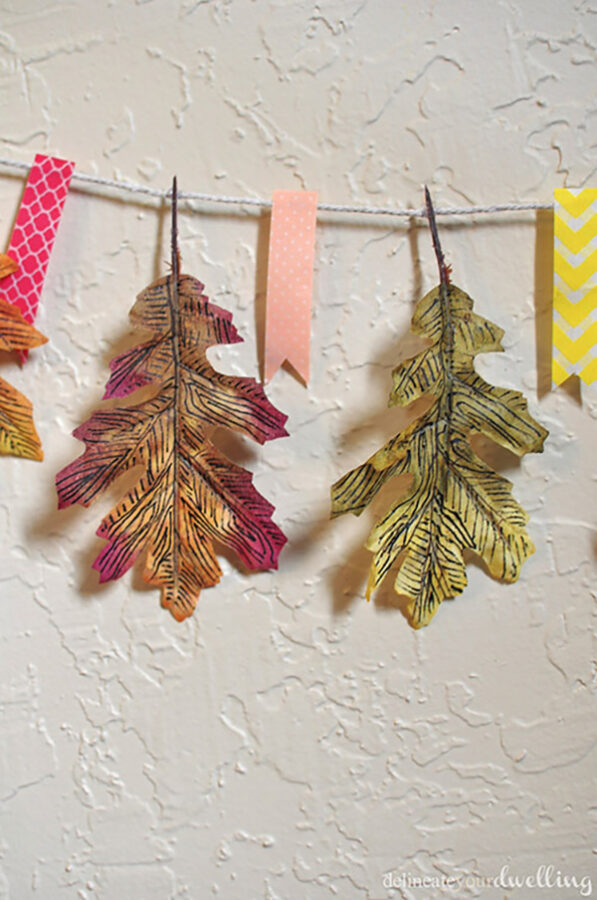 Originally this was shared as a guest post for Carrie This Home.
You might also like some of these other fun fall projects I've done.
Geometric Deer Antler Printable