I stumbled upon the CB2 website just a few days ago and after accidentally spending a solid 30 minutes browsing all of their new seasonal section, I officially decided I'll take one of each of their holiday decor items! Oh my, from the ornaments to the wreaths – I am just loving it all.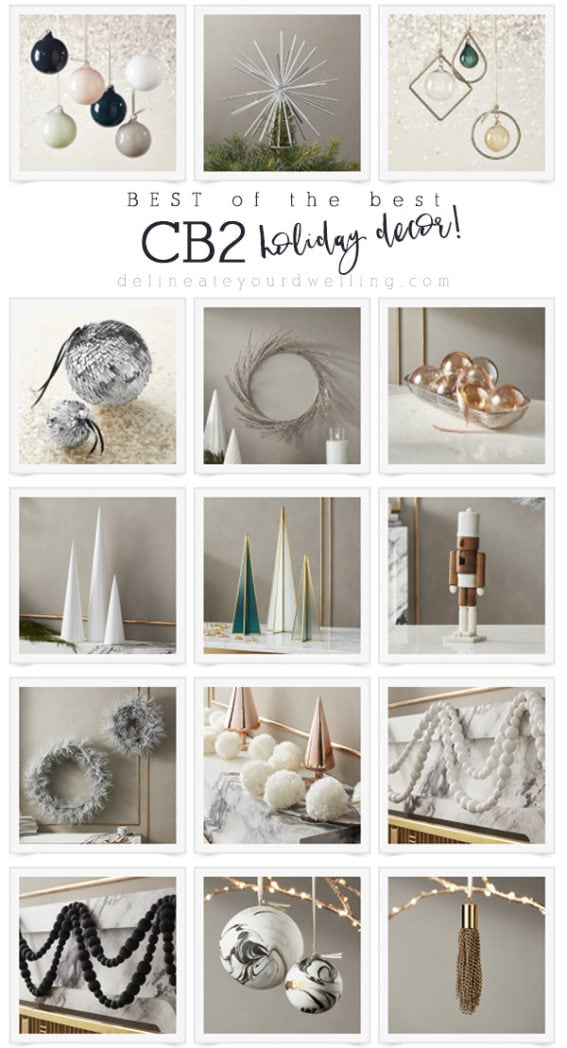 This post may contain affiliate links. See full disclosure here.
Over the last few years, I have seen a huge change in the product and styles that CB2 offers. They used to be almost sterile modern in their design, but I slowly started noticing a shift in the things and the styles they were showcasing… and I have got to say, I really love their new-er look.
Check out a few of my very favorite pieces below!