The Ultimate Backyard, Patio and Garden Resource
INSIDE : Learn everything you need to know to create a beautiful backyard in the summer time! From giving your patio a quick refresh, how to grow a simple raised vegetable garden to quick rockwall repairs. You'll find a bit of everything here in the Ultimate Backyard, Patio and Garden Resource!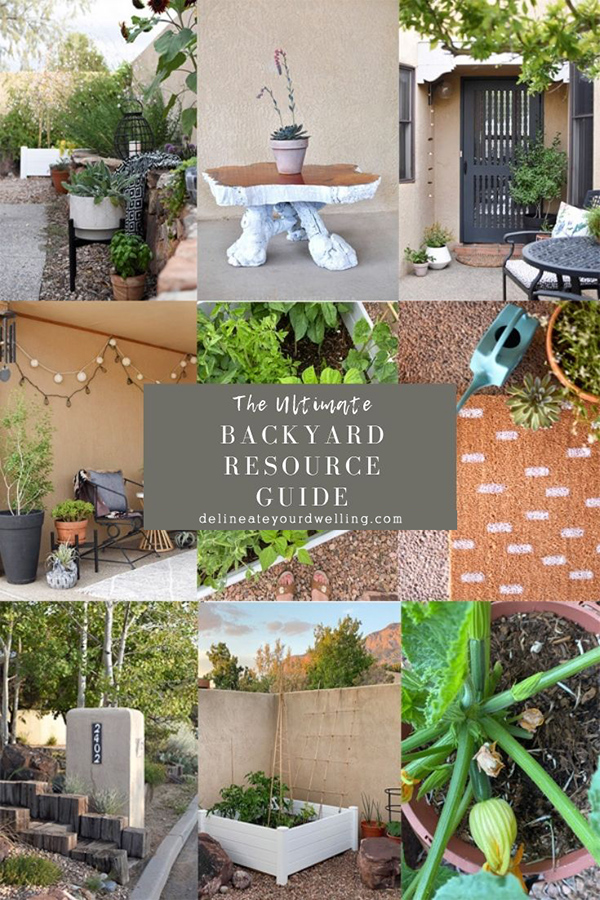 After winter comes to a close, my mind goes to spending all my time outside. There is something about being outdoors in the sunshine that just makes life better. It could be because I am a huge plant lover (I was a practicing Landscape Architect for eight years) or it could be because it feels calming to hear the gentle wind blowing and birds chirping.
Either way, today I am rounding up all types of outdoor, backyard, garden resources for you. I plan to come back and continually update this post, as well. So be sure to pin this resouse guide and check back often.
A few of my favorites from the list are :
Ultimate Backyard Patio and Garden Resource
And if you are looking for indoor plant resources, I have tons of information on indoor houseplant care. You can check out some of my most popular posts here.