INSIDE : Learn how to update an old Tree Stump Table in two simple steps. Then turn it into a gorgeous vintage piece with a whole new look!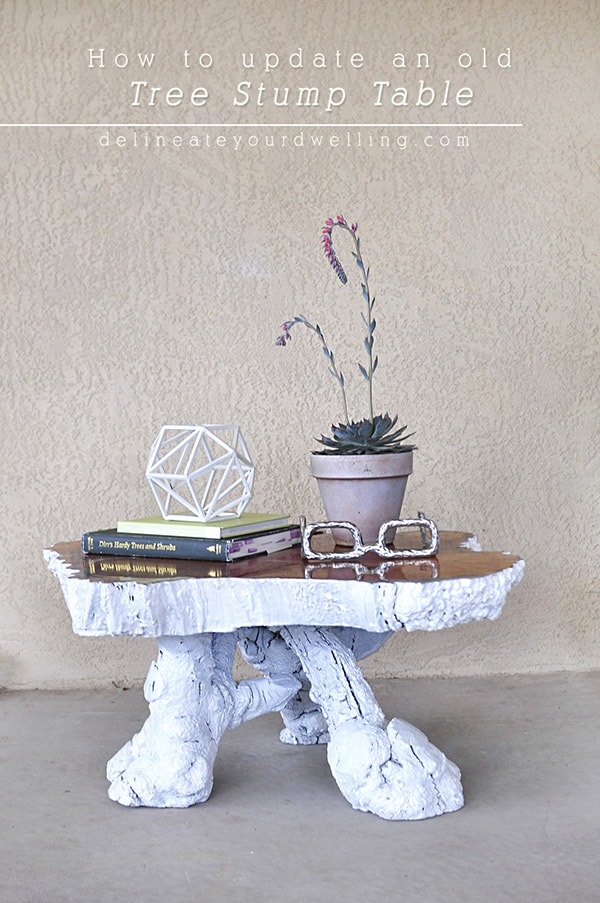 This post may contain affiliate links. See full disclosure here.
Along the course of my marriage, we acquired an old 20+ year old Tree Stump table that was owned by my mother-in-law's mother, we will call her Nanny. I can't really recall when this table entered our lives, I just know that for years we've stuck it in the back corner of our garage and then moved it to the back corner of our sun room.
And then one day about 7+ years after owning it, my eyes opened up and I suddenly realized it was a Vintage Gem and what an amazing table I had on my hands! Today I am sharing how to update an old Tree Stump Table.
After cleaning off all of the dust, I attempted to attack the table top. It's hard to tell from the pictures, but there is a solid 1/4″ of shellac or lacquer on the front face. I even tried using a hammer and chisel to gently lift up the thick layer of shellac but due to the age of the table, it all just started to crumble. And I would have been sanding until the end of time, had I tried going that route.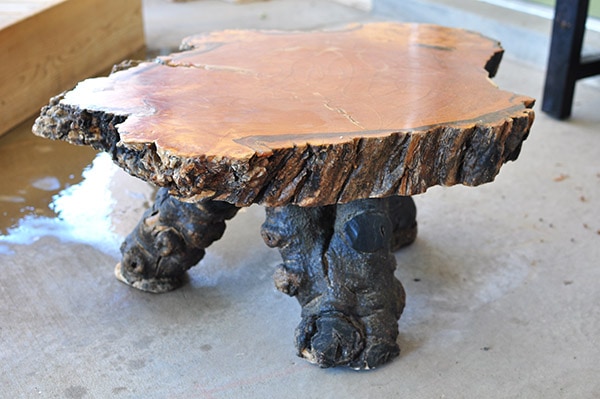 How to update an old tree stump table :
So, it was onto plan B (which really ended up being like plan E) which was a simple paint job. I simply turned the table over and onto a canvas painter's tarp, so I wouldn't have to tape off the top. This was key in not having any paint seep onto the top. If you use plastic, the paint would likely be pulled and onto your table top.
Then, using Valspar Gloss White Spray Paint
I spray painted the legs and the sides white. I did two nice even coats to make sure I got in all the grooves of the bark. Then, I used a Clear Finish Spray Paint
to finish it off.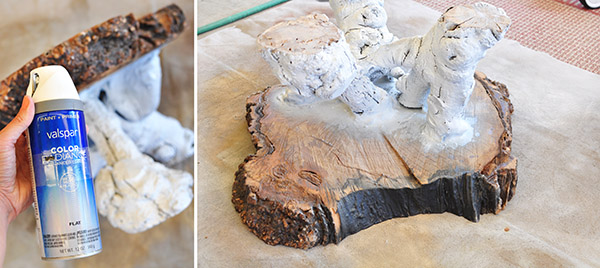 The final outcome was so worth the effort.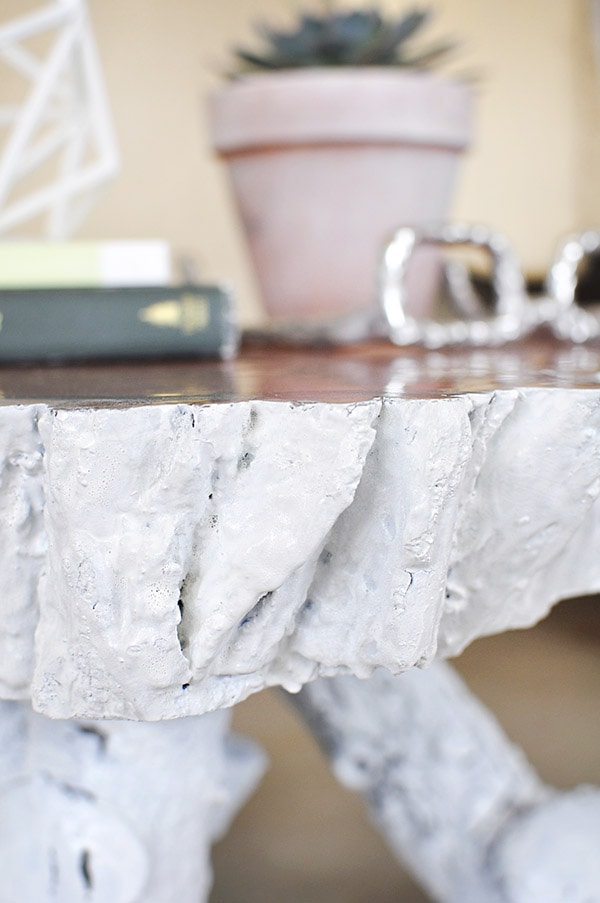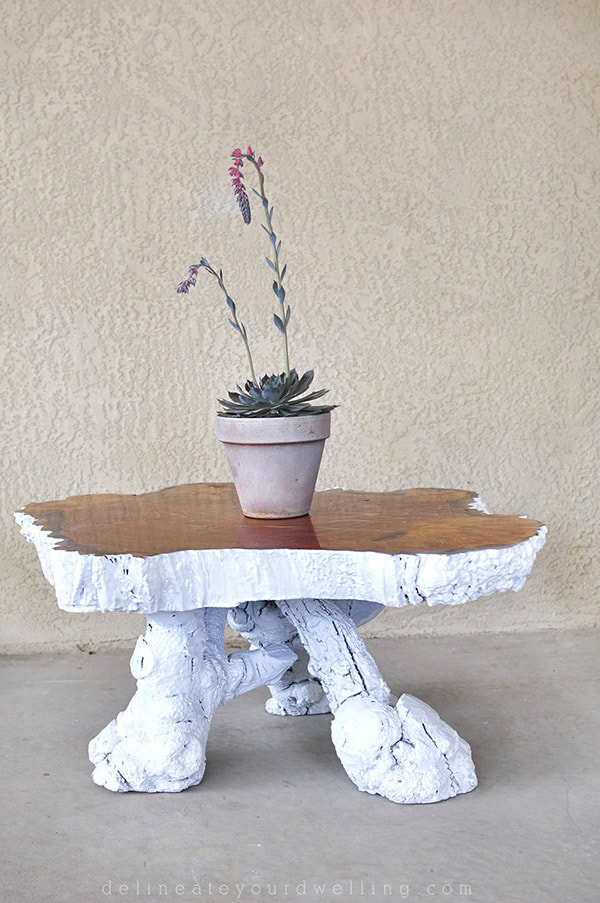 And even though I wasn't able to do anything to the table top, it gives the piece such age and character.
Shop this post : Canvas Painter's Tarp + White Acrylic Paint + Clear Finish Spray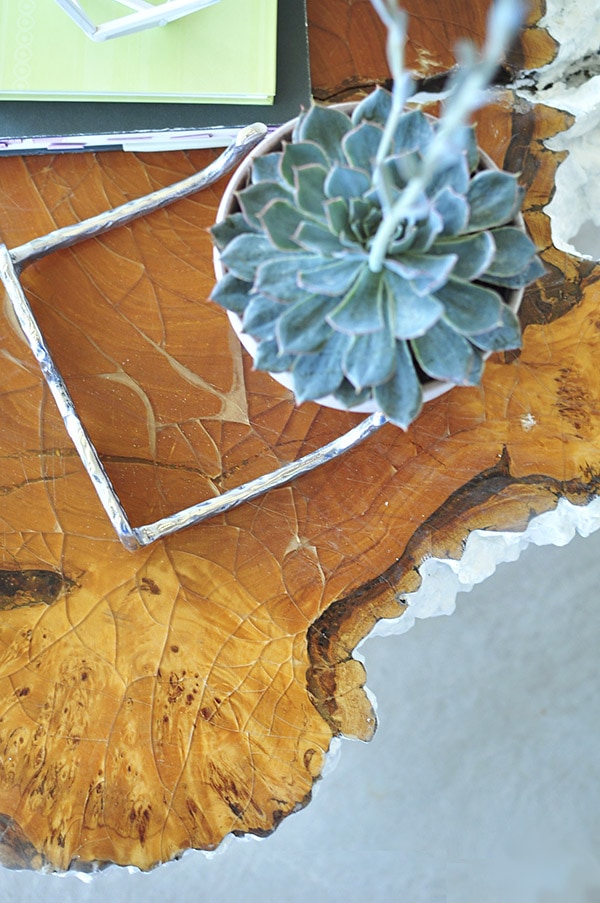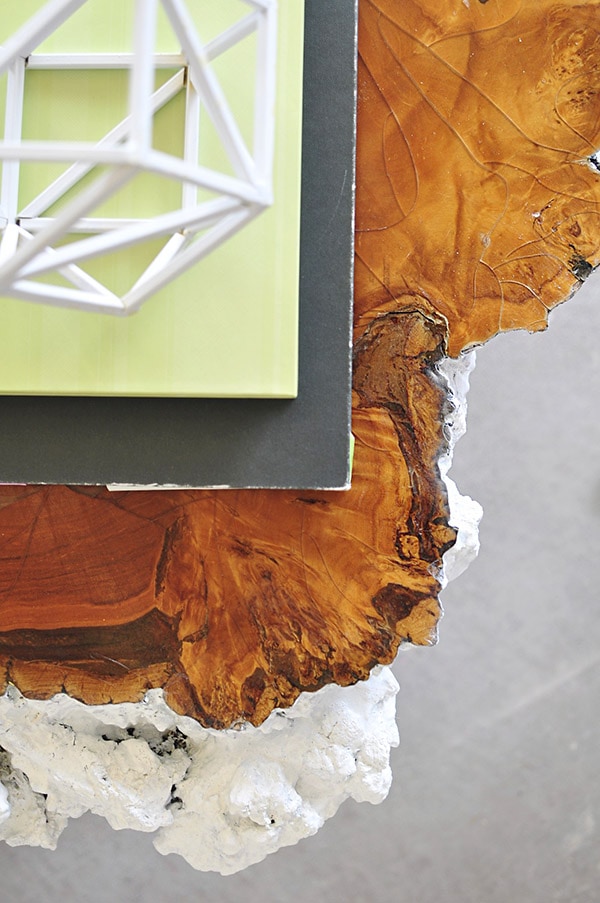 I am excited to try and find a place in my home for this updated old Tree Stump Table!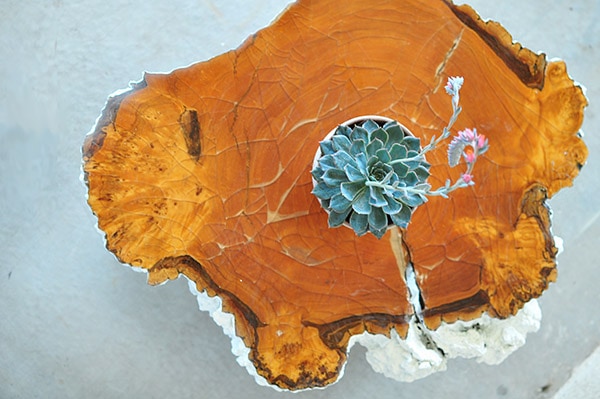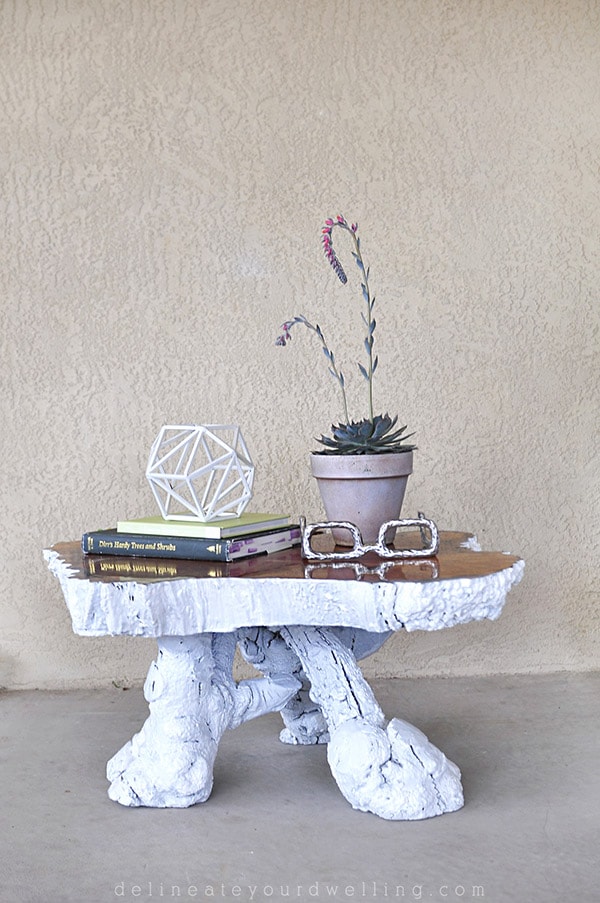 Do you have an old piece of furniture collecting dust? Why not clean it off and give it a few coats of paint, you might be surprised at the outcome!
And if you would like to see how many #DIYfails happened before this lovely clean white, head over to the REAL delineate.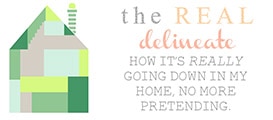 Want to see this gorgeous table in it's full glory? Check out my 5 Must Do tips for updating your Back Patio post.