Have you ever had a busy week just to come to the end of the day and realize, you've not thought for even a second about the dinner plans? Well last week, my food dreams came true when I didn't have to worry that my family was going to suffer because I had two amazing meals waiting on my door step! Today, I'm sharing about this delicious Chicken Paillards Easy Weeknight meal I made with Martha & Marley Spoon.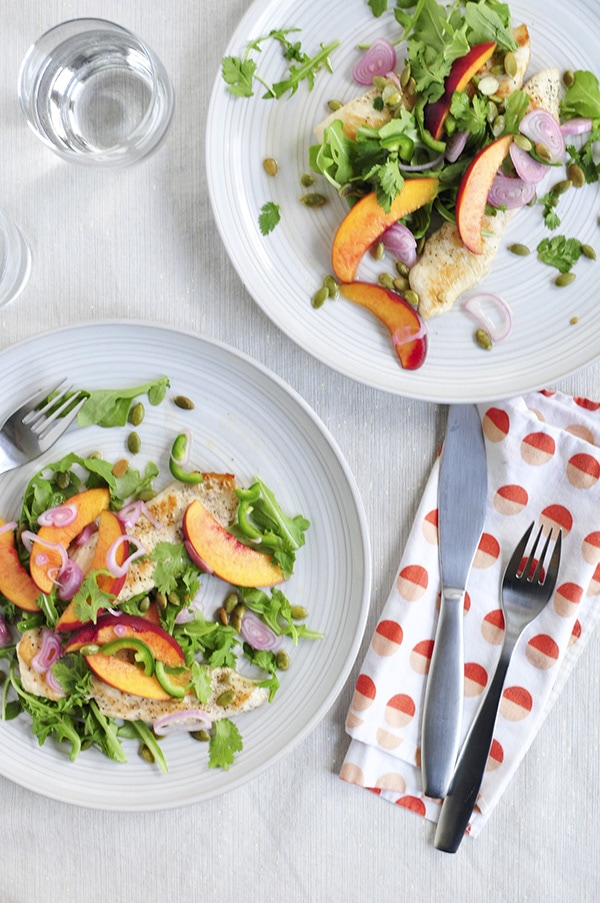 I have long been dreaming about signing up for a monthly food subscription box, but somehow I just never got around to it. When I heard that Martha Stewart had partnered with Marley Spoon, I was very intrigued to say the least!
I was able to browse the Marley Spoon website and select which meals I thought sounded the best. They sound VERY FANCY, but trust me – so easy to make! I choose Chicken Paillards with Spicy Pickled Peaches and Arugula Salad and Whole Wheat Ricotta Spaghetti with Capers, Arugula and Pine Nuts. The following week, an insulated Martha & Marley Spoon arrived at my doorstep.
In true Martha fashion, the packaging was simple and lovely at the same time. The dry goods were packaged together and sealed with a label for the recipe it was used along with. At the bottom of the box was a special insulated cover that read, "Cool Stuff Below" and it held the chicken, ricotta and a few more perishable items. There were also ice packs included to make sure everything arrived fresh and the correct temperature.
Each meal came with a recipe card that highlighted smart cooking techniques and any ingredients. It allows you to learn and have fun! Plus, all meals are designed to be cooked and on your table in less than 40 minutes. What more can you ask for on a weeknight?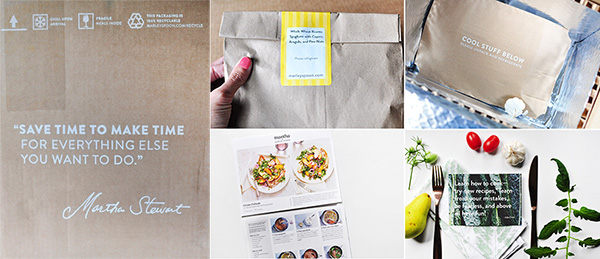 The ingredients for Chicken Paillards : Arugula | Peach | Shallots | Cilantro | Pepitas | Lime | Jalapeño | White Vinegar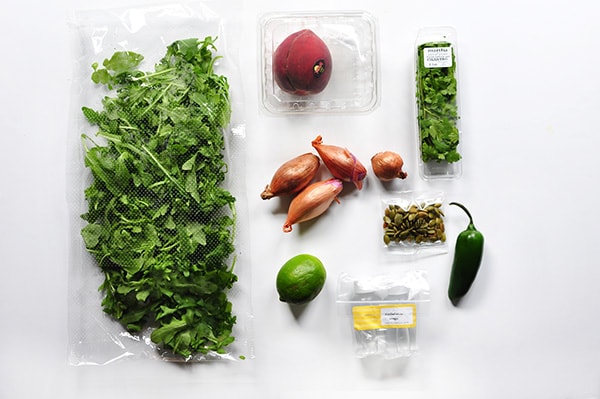 I pretty much fell in love with the entire process the moment my box arrived.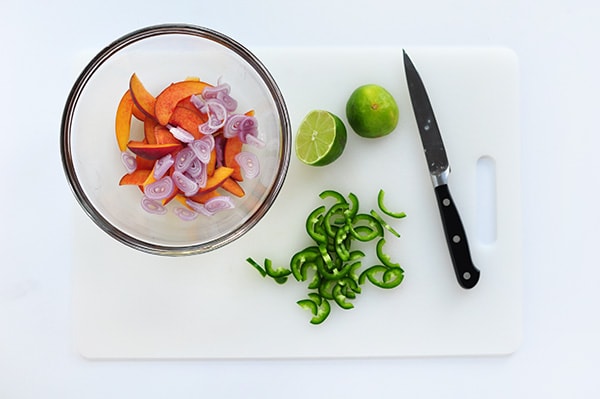 It wasn't until I started following the recipe that I really felt like a master chef! This dinner was hugely more fancy than my typical weeknight meal, but ready for this… it only took 20 minutes!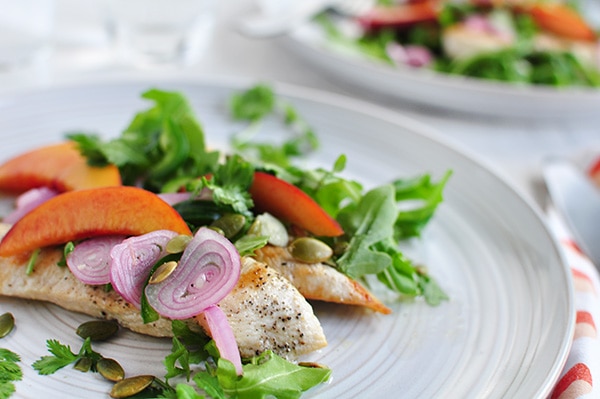 The steps were so simple and the taste was 100x more delicious than our average. I've always wanted to try pickling but thought it was a time consuming process. I was able to pickle the peaches during the 15 minutes it took to prep the rest of the meal and it added SUCH flavor!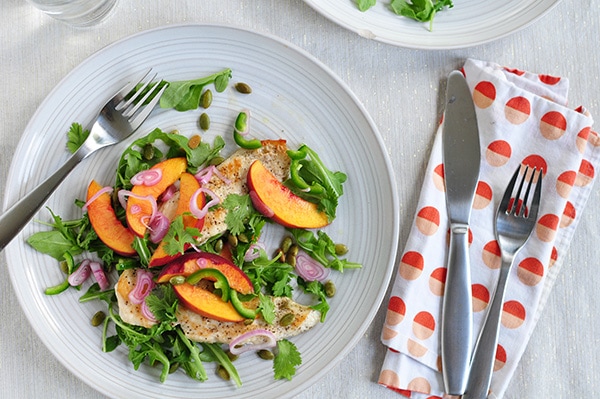 I think this would be an ideal way to supplement a delicious fresh meal into your week. I plan to add this to my Christmas wishlist, as this subscription box would be a perfect gift idea.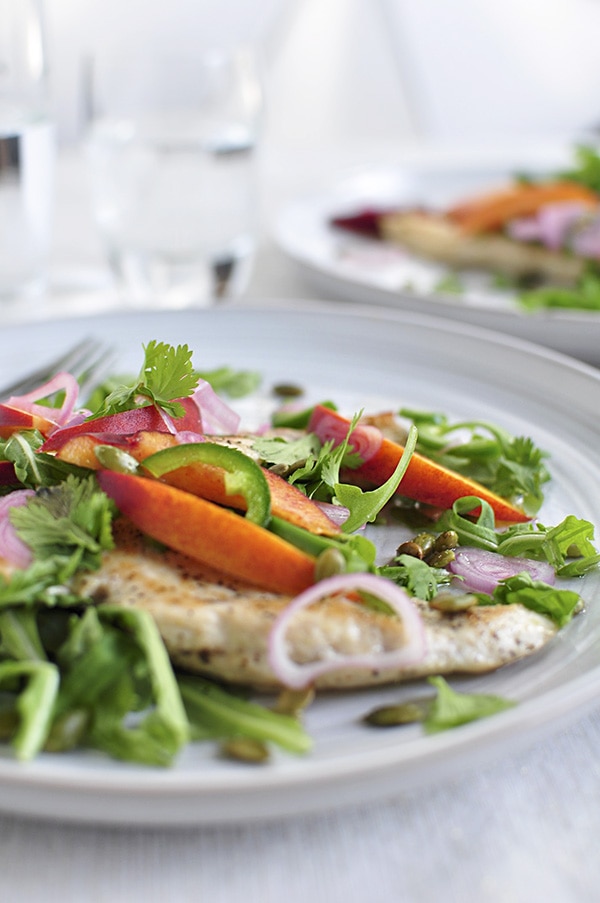 I'll end with this quote included in my box, "Learn how to cook – try new recipes, *learn from your mistakes, be fearless, and above all have fun!" – Julia Child

Interested in my other 12 Months of Martha projects?