INSIDE : Easy Backyard Beauties (plants) for homes in the High Desert, Southwest. Check out these plants that grow with ease in New Mexico as well as a few Southwest backyard plant tips.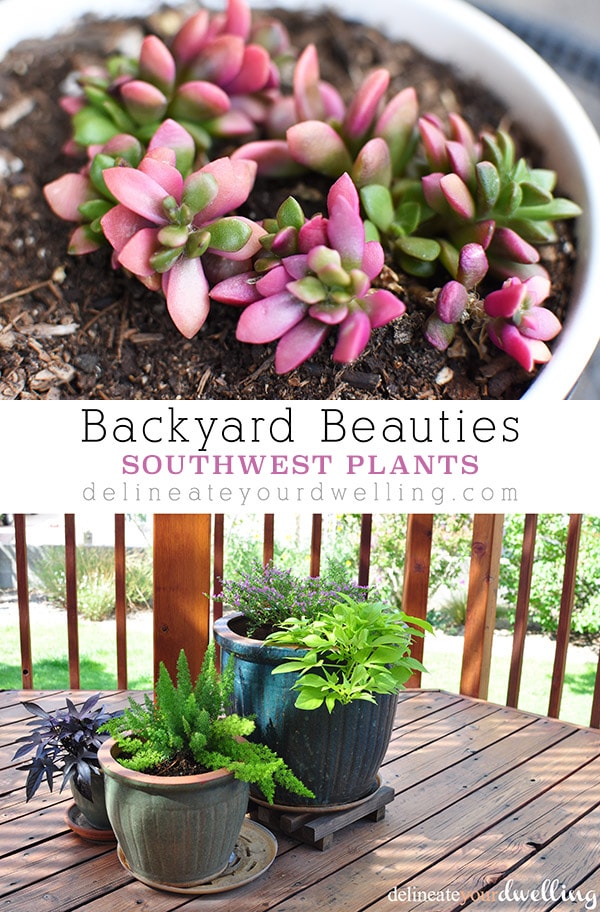 This post contains affiliate links. See my full disclosure.
Today I am sharing some of my Southwest Backyard Beauties, Plant 101. You might be also interested in my 5 Must Do tips for updating your Back Patio.
Living in New Mexico, we still have quite a bit of sunshine and warm weather in September. So, I have filled my back patio deck area with simple arrangements of plants all in pots.
If you liked this plant related post, you will definitely like my easy checklist to help Keep Your Plants Alive? Sign up for my newsletter to get your FREE copy today and access to my how-to care for plants ebook coming soon!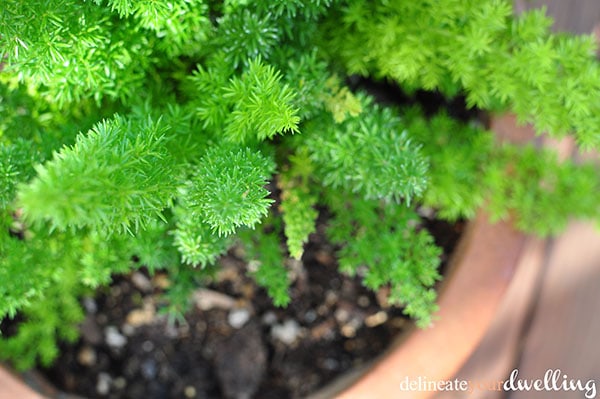 We spend A LOT of time outside every single day, so it's nice to have green plants all around where we spend our time most in the backyard. Potted plants can also be brought indoors if a random freeze occurs, which in New Mexico isn't until quite late into the year.
It is smart to use potted plants near the area you spend the most time. It is the easiest to give those areas daily care and tending to. It should be noted that all of our plants in pots are in filtered-shade provided from an overhead structure.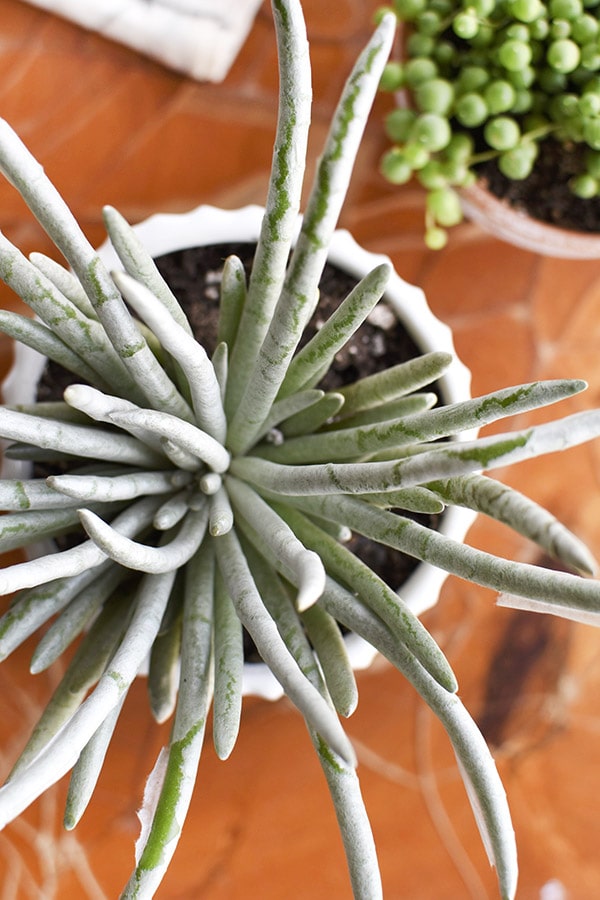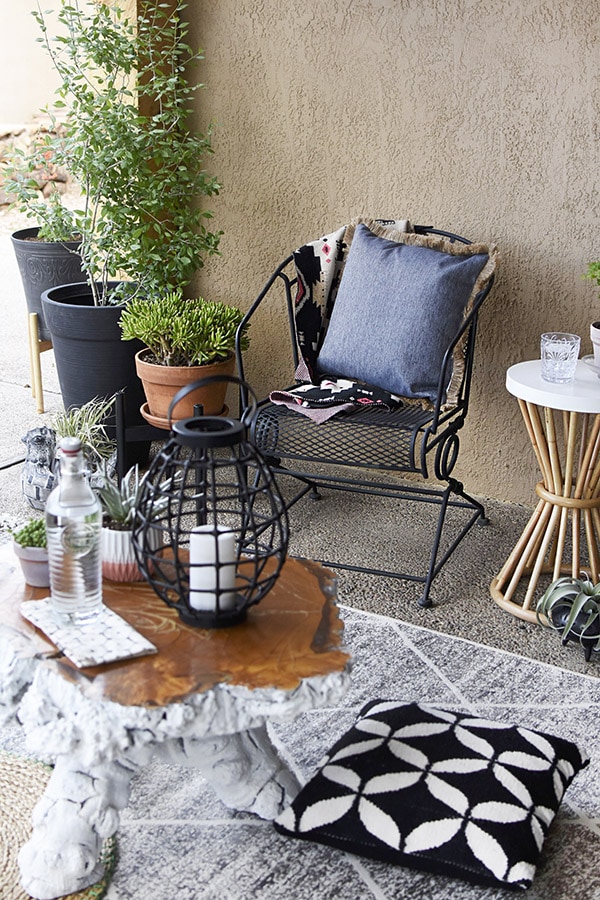 I often plant annuals in my pots. There are fewer pots so I am okay with needing to change them out each year. Plants and shrubs that you put in the ground, typically, should be perennials. This helps cut down on the cost of replacement each season.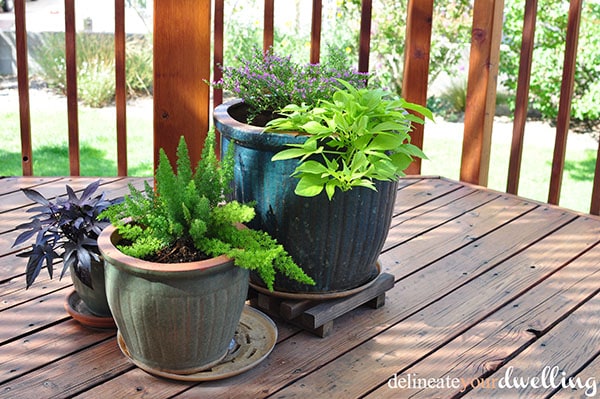 a. Sweet Caroline Vine | b. Foxtail Fern | c. dwarf heather + Lime Sweet Caroline Vine
You can create small sitting areas within your yard is a great way to create more use in your space. This is sweet little spot down at the grass level helps so that I can enjoy some afternoon shade while my children play.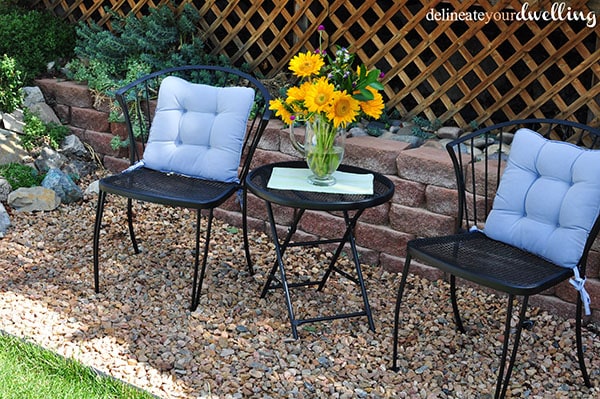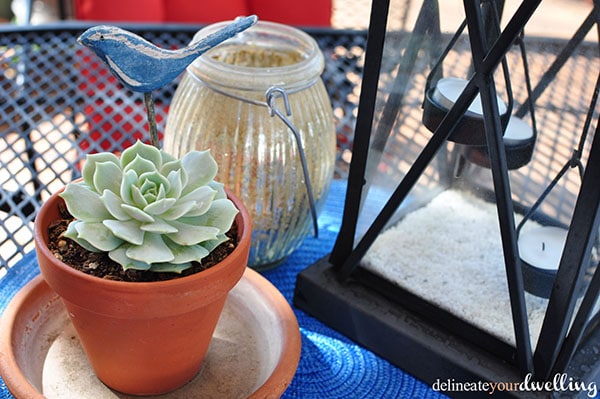 And adding small potted succulents like these hens and chicks helps add interest to any table, am I right?!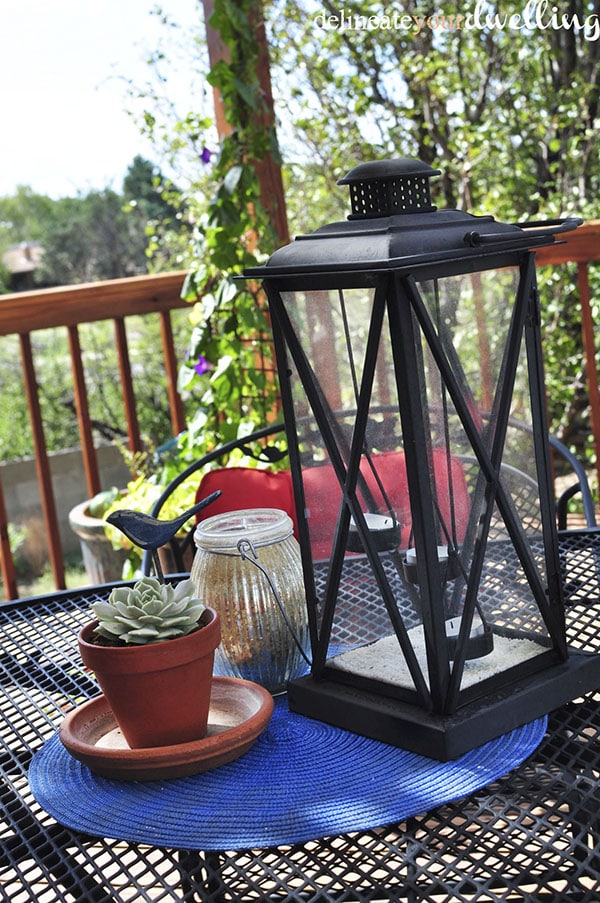 Gorgeous bold pops of color draw your eye around to the many different areas of your backyard. I used these yellow sunflowers to help create a visual wall between our yard and our nearby back neighbors.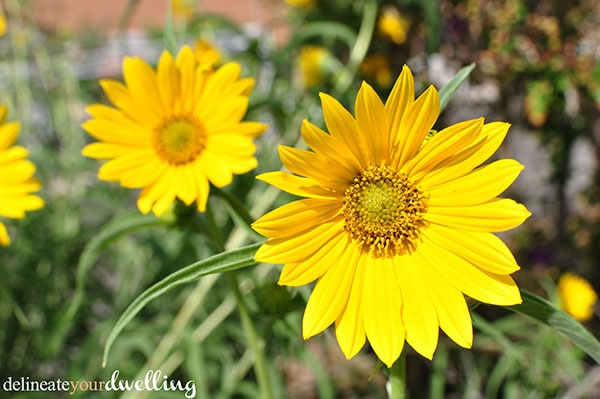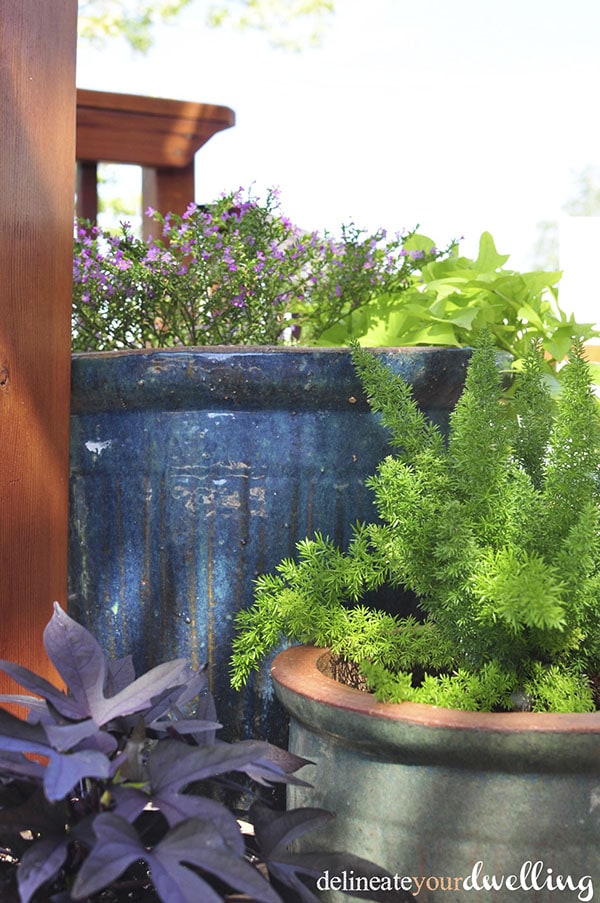 I love having Morning glory vines in a few spots in my yard. However, they can quickly take over but have stunning purple flowers.
I plant them in contained areas like a small rock enclosure or even in pots with trellis'.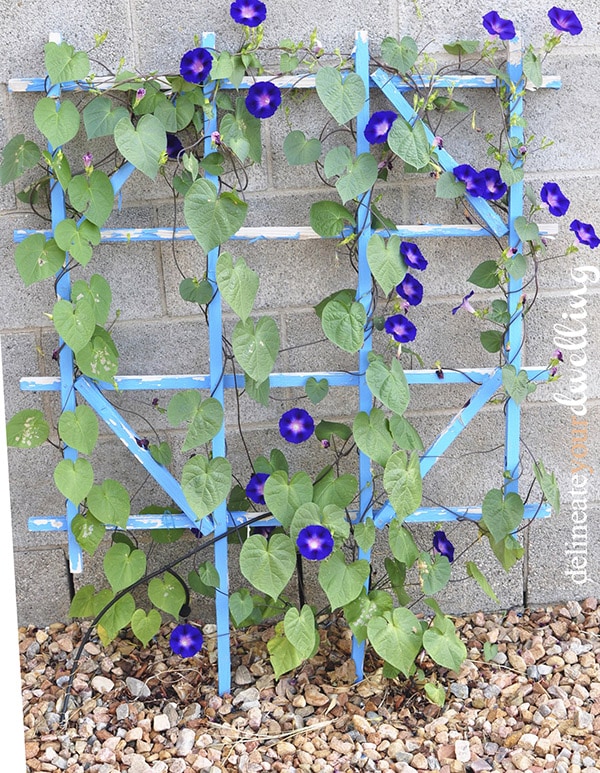 a.
Morning Glory Vine seeds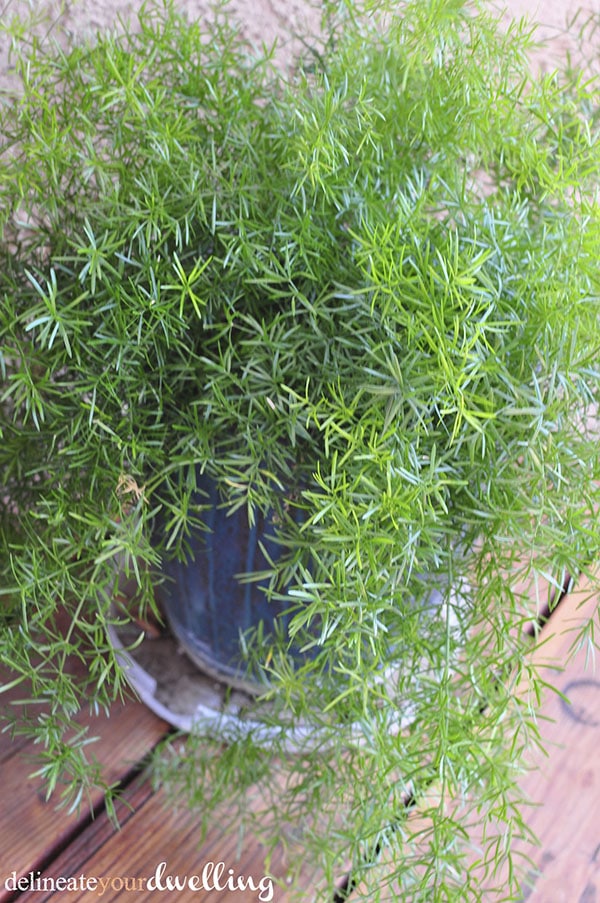 What plants do you love when the weather starts to cool?