INSIDE : See how to take those Spring time Yard Tools and turn them into a fun seasonal wreath! Such a great way to re-use and turn into Front Door decor.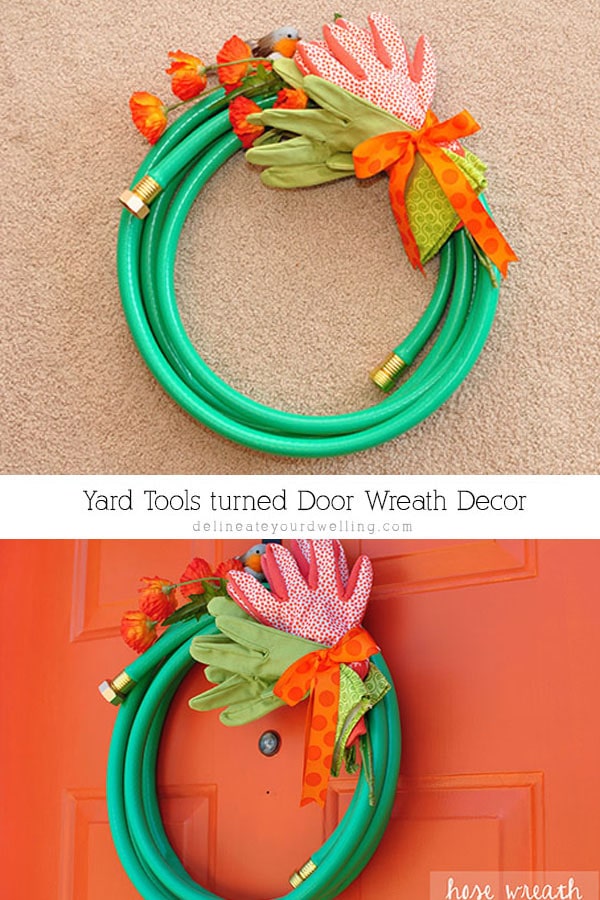 With summer weather in full force, it only seemed fitting to use some of the tools that are sitting around in all of our yards and transform them into something fun. My mama put this Yard Tools turned Decor wreath together in a blink of the eye and as soon as I saw it, I knew it had to be shared!
This easy DIY project takes about thirty minutes from start to completion and can accent an endless combination of summer items.



15′ Garden Hose | Accent Ribbon | 2 Pairs of Gloves | 1 yard tool (shovel)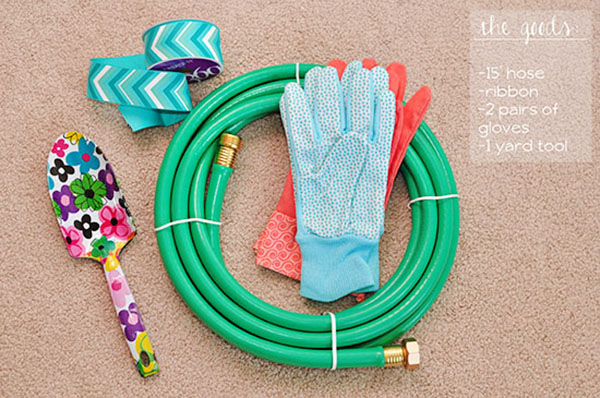 The second wreath featured a bird and a sprig of orange summer poppies. Too fun!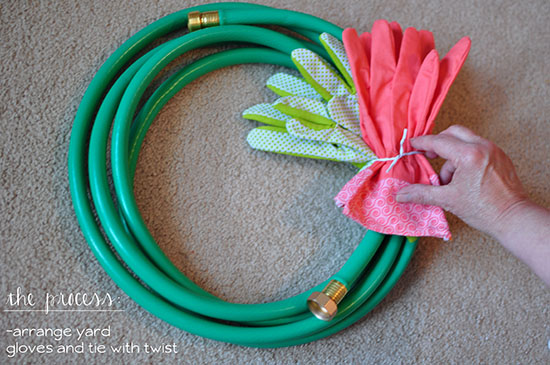 To start this fun project, loop the garden hose to the size desired for wreath. We left the hose more or less at the size it came.
Next, arrange the yard gloves and secure to the hose using a twist. This also holds the hose to size.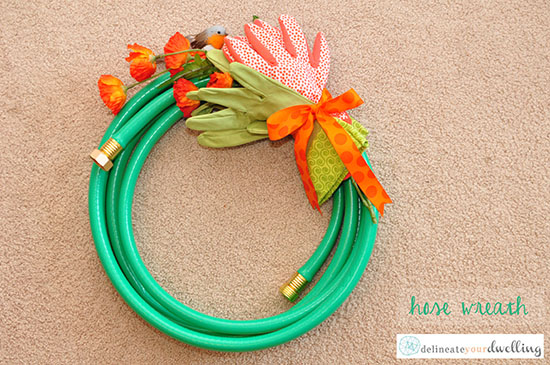 With a complementary ribbon tie a bow around the twist tie to hide.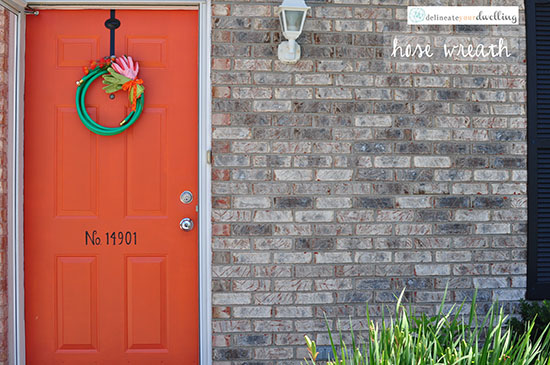 Do you have any extra yard tools sitting around that might be fun to transform into a wreath?
Are you following on
Pinterest
for all the new ideas?
SaveSave
SaveSave