INSIDE : Learn how to transform a plain doormat into a gorgeous Painted DIY White Dash Doormat. It's so simple and keeps you trendy with a simple dash pattern.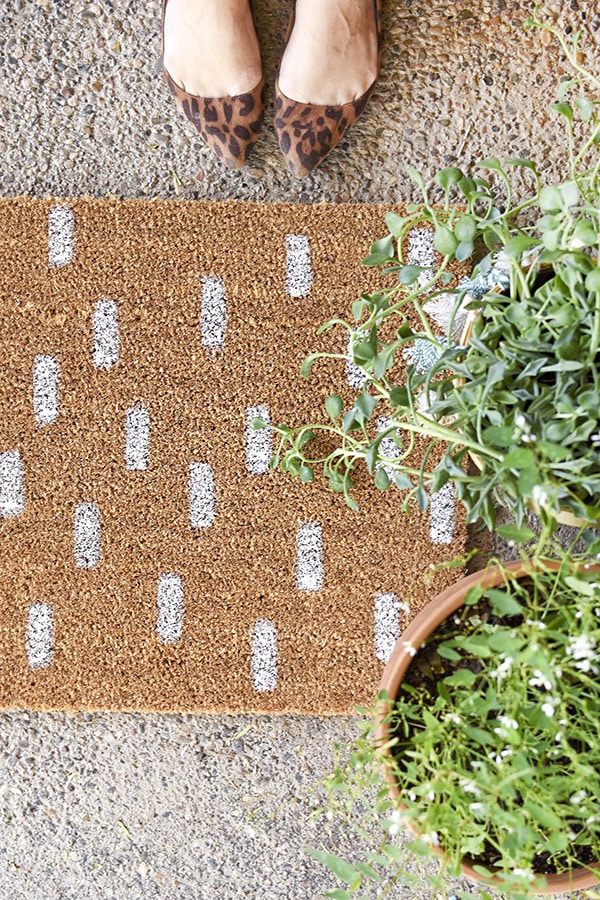 You know what I love the very most? Quick and simple DIY projects. I have been on the lookout for a simple modern looking doormat for our back door, leading outside. I have looked at nearly all the typical places (Target, Home Goods, Home Depot, etc… ) and nothing has really excited me much. So, I did what I do best and made one and it took only 15 minutes! Check out how to make this super simple Painted DIY White Dash Doormat.
This post contains affiliate links. See my full disclosure.
What supplies do I need to paint my own doormat?
Plain Doormat
Devine Silver Dust
White Acrylic Paint
Flat Paint Brush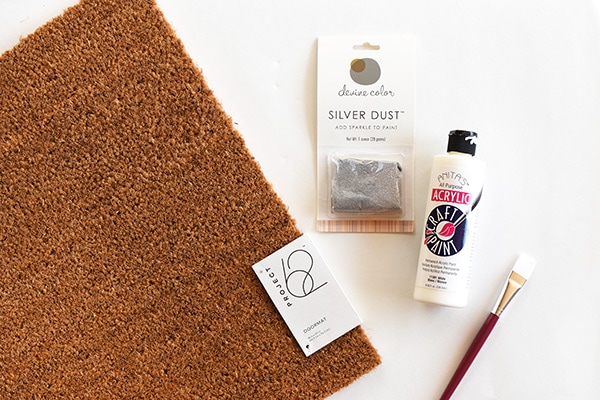 How to paint a doormat:
I have been wanting to try Target's Devine Color Silver Dust for a long time so I thought this would be a fun and different way to use it. They also have a gold dust, which I also bought!
I started by mixing my white acrylic paint and the silver dust together in a plastic cup.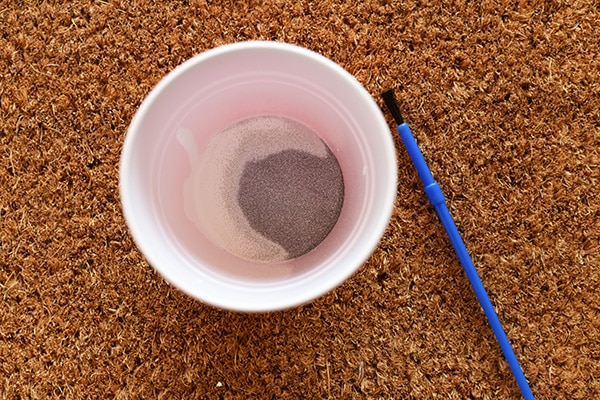 Similarly, to when I painted my jeans with thin white dashes, I did it all free handed.
For this doormat, I thought it was best to do a light dash pattern across the entire doormat to make sure the spacing felt right.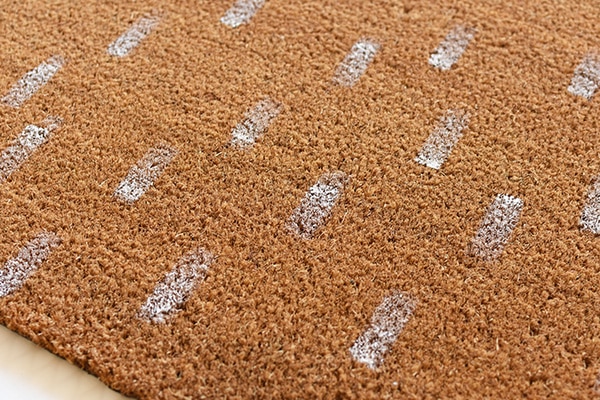 Once the pattern was laid out, I went back over each dash two or three times to get really good coverage.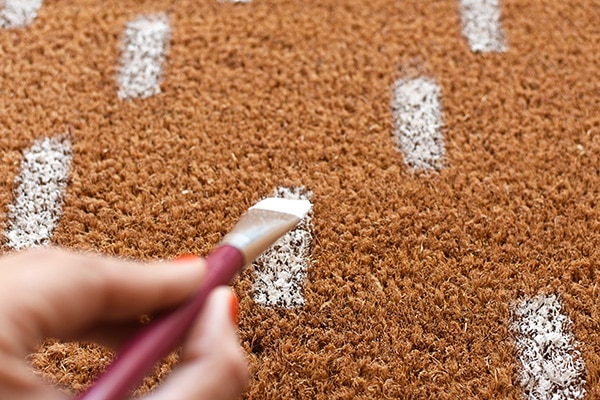 Then I let the doormat dry outdoors.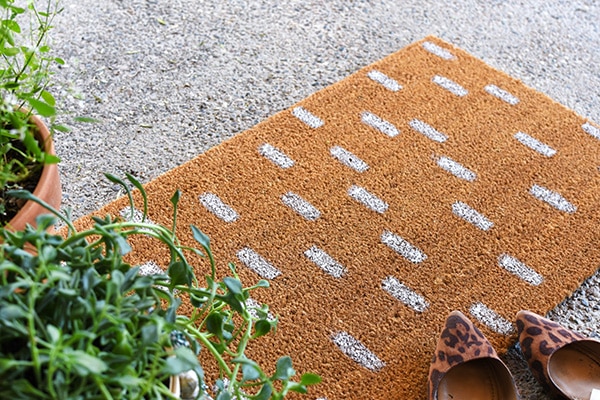 Adding a few plants around the entry to our backyard and this quick 15 minute doormat makes a huge difference!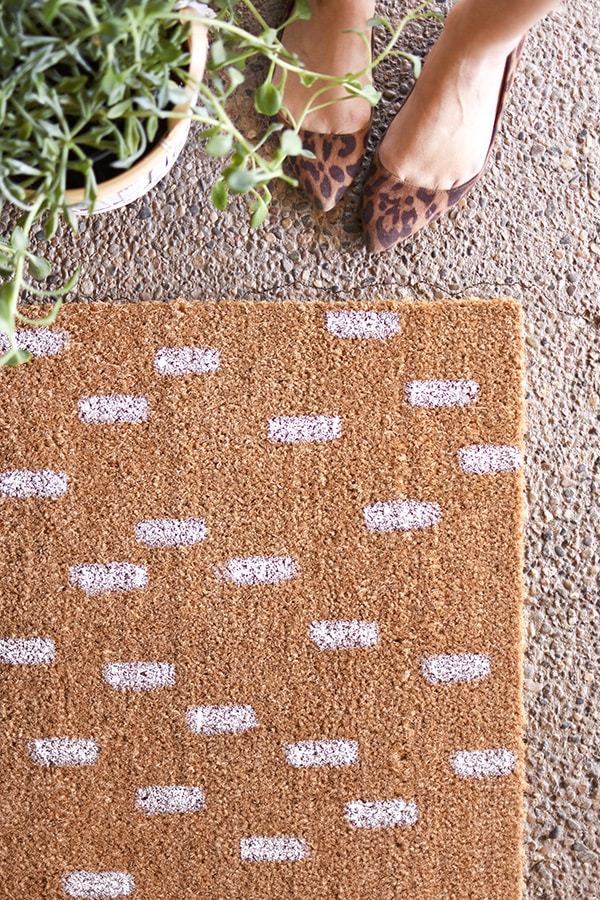 And when you catch it just right, the white dashes sparkle and shine from the Silver Dust. It's just so fun!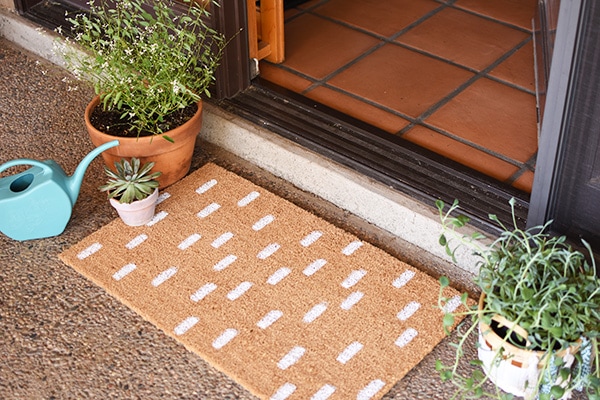 And two years later, this mat is still going strong. You can see it in my 5 Must Do tips for updating your Outdoor Patio post.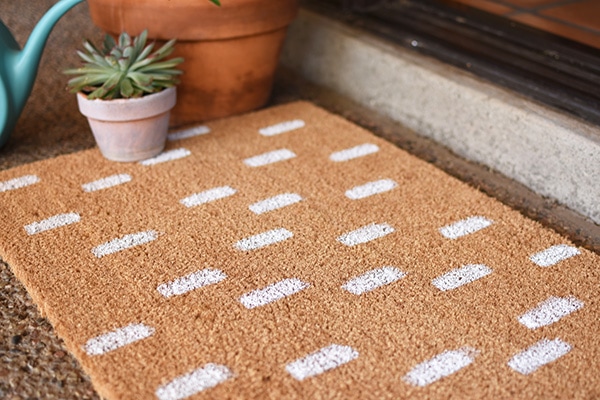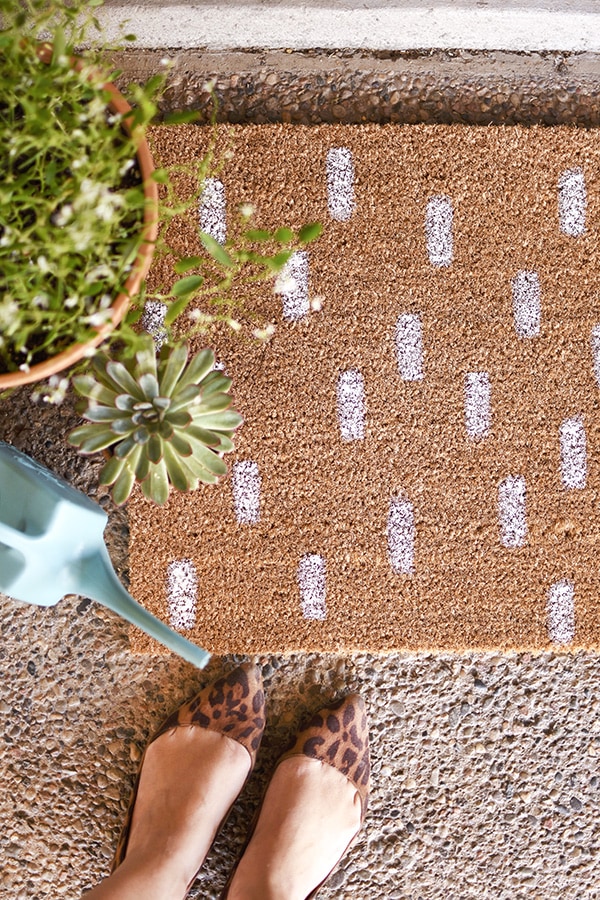 Looking for other 15 minute DIY projects? You might like some of these!

Or check out the doormat in it's full glory!
5 Must Do tips for updating your Outdoor Patio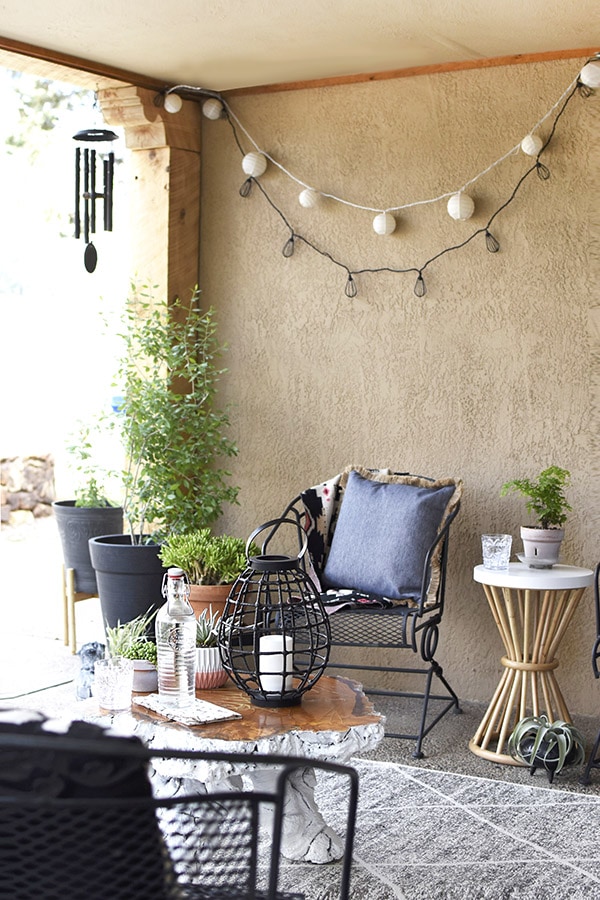 SaveSaveSaveSaveSaveSave
SaveSave
SaveSaveSaveSave