INSIDE : Check out this amazing collection of the best Summer Doormats. From simple graphics to modern patterns, there are endless shapes, sizes and colors of doormats – so pick one that fits your home decor style best!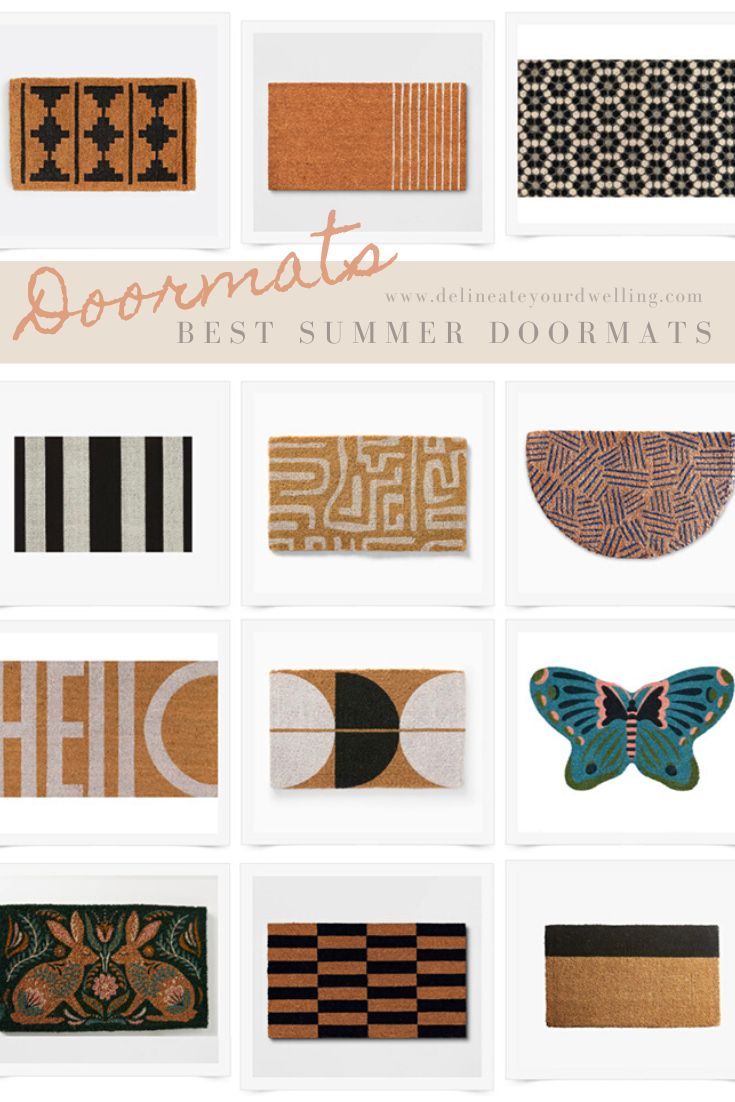 This post may contain affiliate links. See full disclosure here.
I am always looking for creative ways to keep our home organized and looking good while doing it. Our living room is full of Nintendo controllers and wires, endless books that the entire family is reading, spare notebooks, a few board games, rulers, markers and what feels like endless other items!
To the rescue is storing some of those living room items in a beautiful Modern Chest of Drawers, Media Stands, Media Consoles and Entertainment Centers. Let's take a look at a few of my favorite options.
You might also like my Painted DIY White Dash Doormat and my DIY Wooden Sunburst Doormat, too. 
What is the best material for a Doormat?
If your doormat will be used outside in the elements, then it's important to pick a material that will dry easily and not be quickly damaged by the sunshine. Using a weather-resistant material such as teak, woven seagrass or even waterproof coconut fibers, are highly durable and ideal for busy indoor-outdoor areas.

If your doormat will be more protected or inside a covered porch, for example, you have quite a bit more flexibility on material options.
What is the ideal Doormat size?
Doormats come in all different sizes, but the most important factor when deciding what the best size of doormat is first making sure it fits with your door!
Your doormat should be at least 3/4 the width of your door frame. That ensures that you can have both feet on the doormat and able to easily pass through the door.
Check out my favorite doormats below.

Looking for other creative doormat projects? Check these out…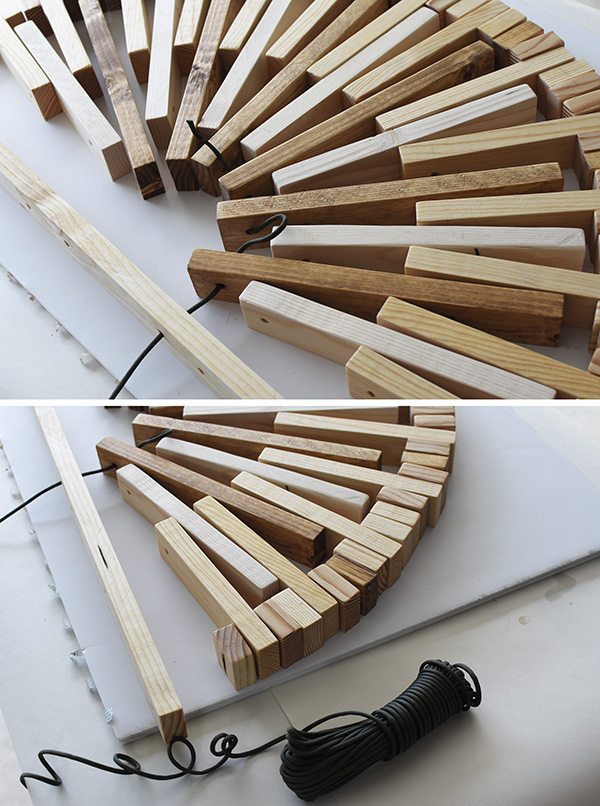 Painted DIY White Dash Doormat