"The Two Most Exciting Minutes in Sports" is coming up soon… yes, that's what they call the Kentucky Derby! This year it's being held on Saturday, May 6. I have been to a few Derby parties in my day and they were always such fun. Today I am rounding up 8 Must See Kentucky Derby Ideas!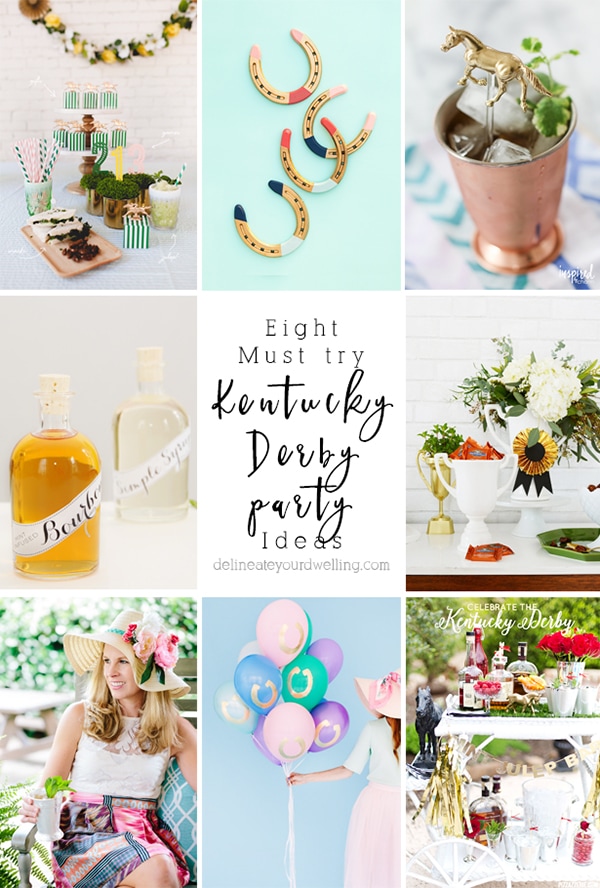 This post may contain affiliate links. See full disclosure here.
This post has been updated sinces it's original April 2017 publish date.
Did you know this race has been happening for 143 years?!! There is such history and tradition steeped in the Kentucky Derby, so get your craftiness on and check out some fun ideas to make your party a hit!
Kentucky Derby History
The Kentucky Derby is rich with traditions, my favorites being enjoying mint juleps and wearing wonderfully large over-the-top hats. Other fun traditions are the singing of "My Old Kentucky Home". It really has become a huge celebration of southern culture and Americana.
The Kentucky Derby is the longest running sporting event in the United States, dating back to 1875. The race is often referred to as "The Run for the Roses®" and has continuously produced "the most exciting two minutes in sports".
Kentucky Derby Mint Julep recipe
A handful of years ago, some local friends here in New Mexico started throwing a Kentucky Derby party. They are originally from KY and it has become a must attend party ever since. I must admit, until those parties, I had never tried a Mint Julep but now I really enjoy them!
If you are not a huge bourbon fan this drink is still one you can enjoy, simply add a little less bourbon and a little more simple syrup.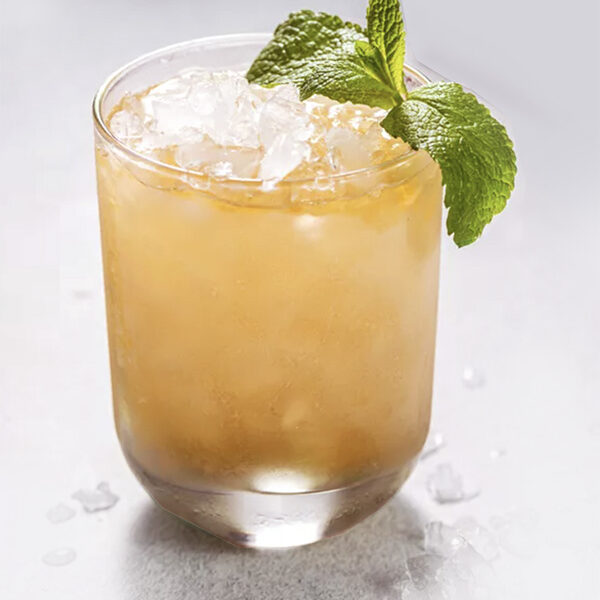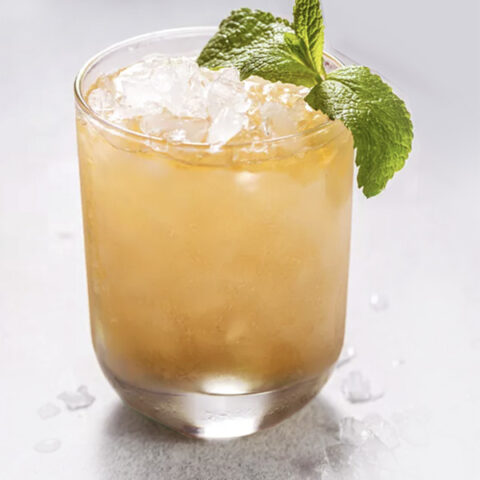 Kentucky Derby Mint Julep
Enjoy a festive Spring Kentucky Derby Mint Julep beverage and let it transport you to the magical horse race!
Ingredients
4 to 5 mint sprigs, leaves only
2 sugar cubes or 1/2 ounce of Simple Syrup
2 1/2 ounces Bourbon Whiskey
Mint sprig, for garnish
Instructions
Gather all your ingredients.
Place the mint leaves and sugar (or simple syrup) into a cup.
Muddle well to dissolve the sugar and release the oil and aroma of the mint.
Add the bourbon.
Fill the glass with crushed ice and stir well until the glass becomes frosty.
Garnish with a mint sprig. Serve with a straw and enjoy!
Notes
Before garnishing with the mint sprig, gently slap it with your hands to release the aromatic oils of the mint.
Kentucky Derby Party Ideas
Note : Please pin from the original sources of these creative ideas!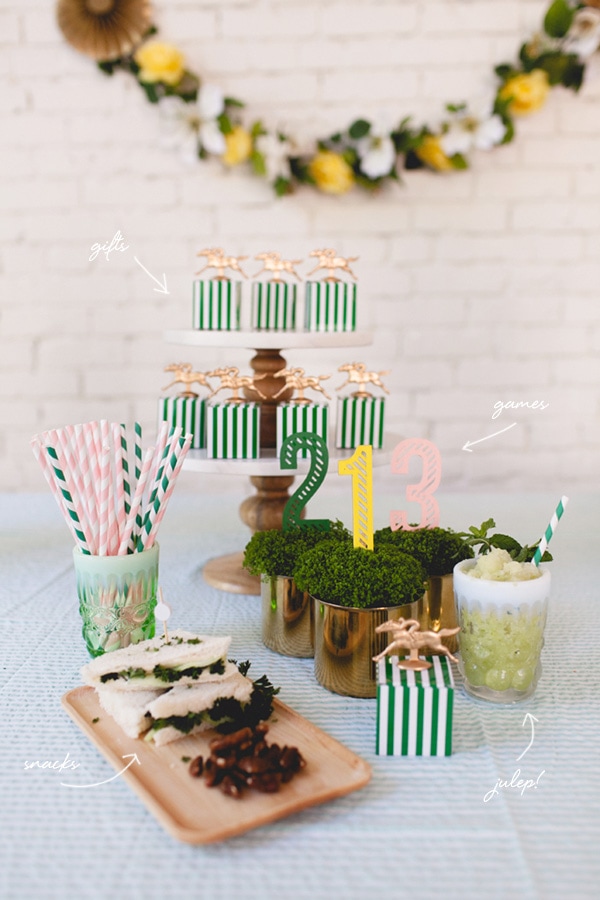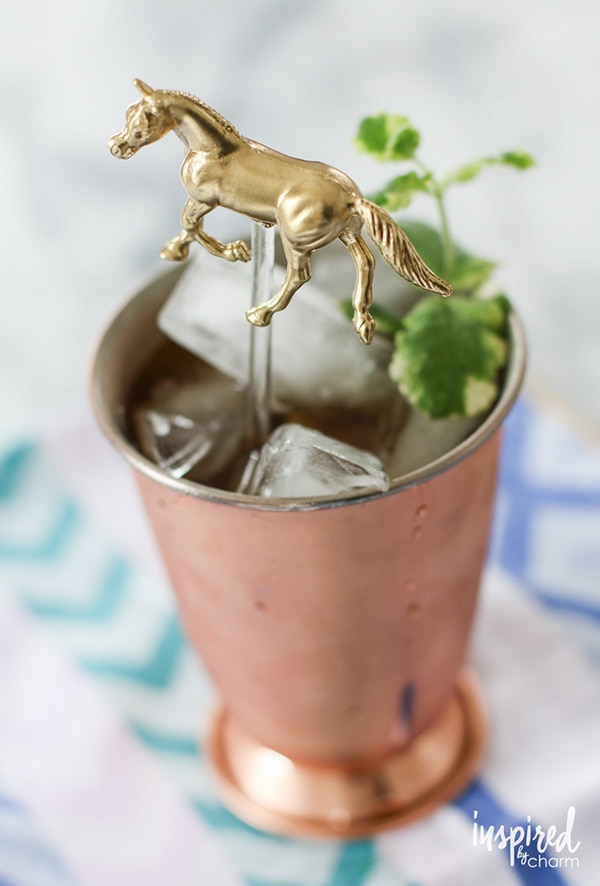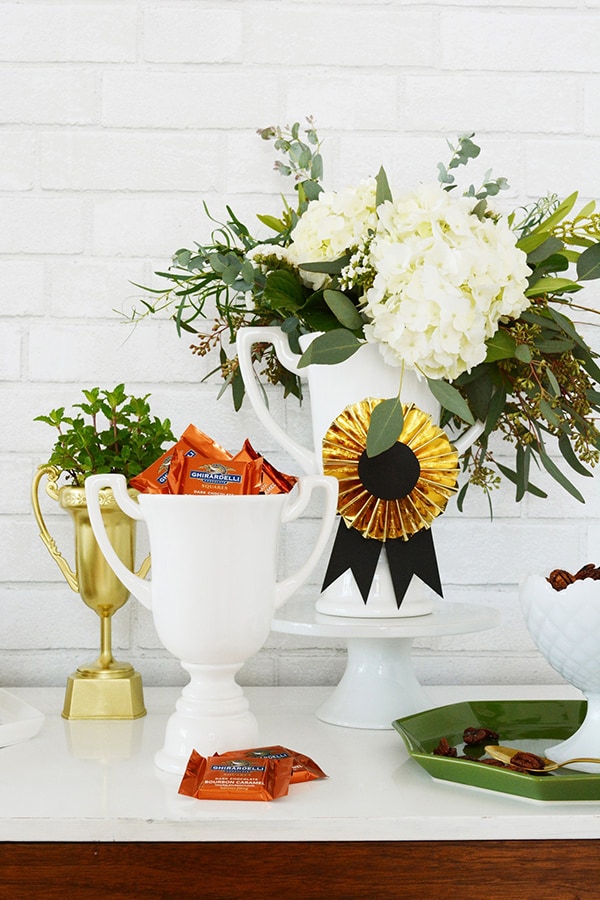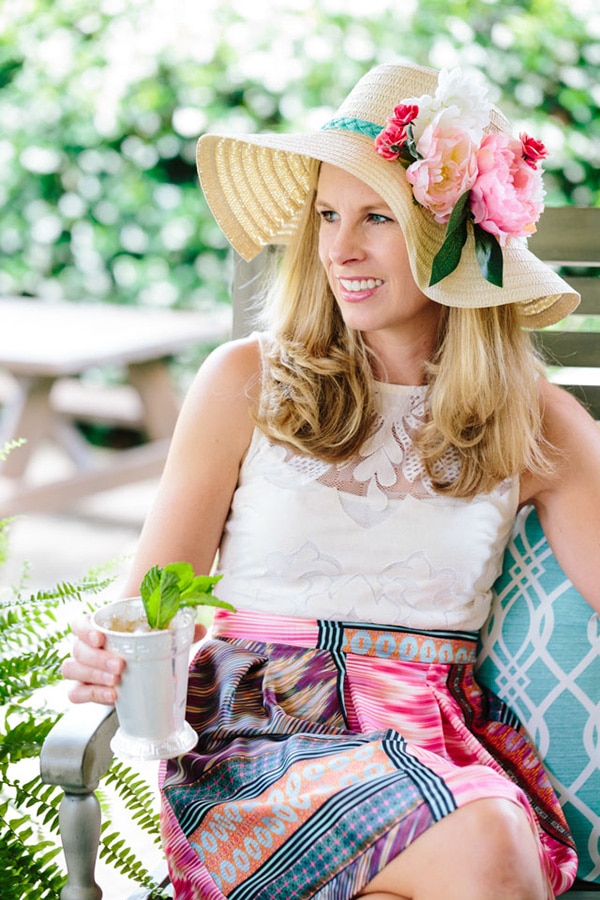 Mint Infused Bourbon with Free Printable