"The Two Most Exciting Minutes in Sports" is coming up soon… yes, that's what they call the Kentucky Derby! This year it's being held on Saturday, May 6. I have been to a few Derby parties in my day and they were always such fun. Today I am rounding up 8 Must See Kentucky Derby Ideas!
This post may contain affiliate links. See full disclosure here.
This post has been updated sinces it's original April 2017 publish date.
Did you know this race has been happening for 143 years?!! There is such history and tradition steeped in the Kentucky Derby, so get your craftiness on and check out some fun ideas to make your party a hit!
Kentucky Derby History
The Kentucky Derby is rich with traditions, my favorites being enjoying mint juleps and wearing wonderfully large over-the-top hats. Other fun traditions are the singing of "My Old Kentucky Home". It really has become a huge celebration of southern culture and Americana.
The Kentucky Derby is the longest running sporting event in the United States, dating back to 1875. The race is often referred to as "The Run for the Roses®" and has continuously produced "the most exciting two minutes in sports".
Kentucky Derby Mint Julep recipe
A handful of years ago, some local friends here in New Mexico started throwing a Kentucky Derby party. They are originally from KY and it has become a must attend party ever since. I must admit, until those parties, I had never tried a Mint Julep but now I really enjoy them!
If you are not a huge bourbon fan this drink is still one you can enjoy, simply add a little less bourbon and a little more simple syrup.
Kentucky Derby themed Party Ideas
Note : Please pin from the original sources of these creative ideas!
What to wear to a Kentucky Derby party
What to wear to a Kentucky Derby party can be a fun problem to have. Ladies in big fascinator hats, summer dressy boater hats, wide rimmed hats with large flowers and ribbons are all acceptable. Men, can wear casual dress pants and a button up shirt.
Derby Hats
Creative, colorful and fun are three words I would use to explain these gorgeous craft hats for the Kentucky Derby. The House that Lars Built never ceases to amaze me with her incredible use of paper to make lovely things!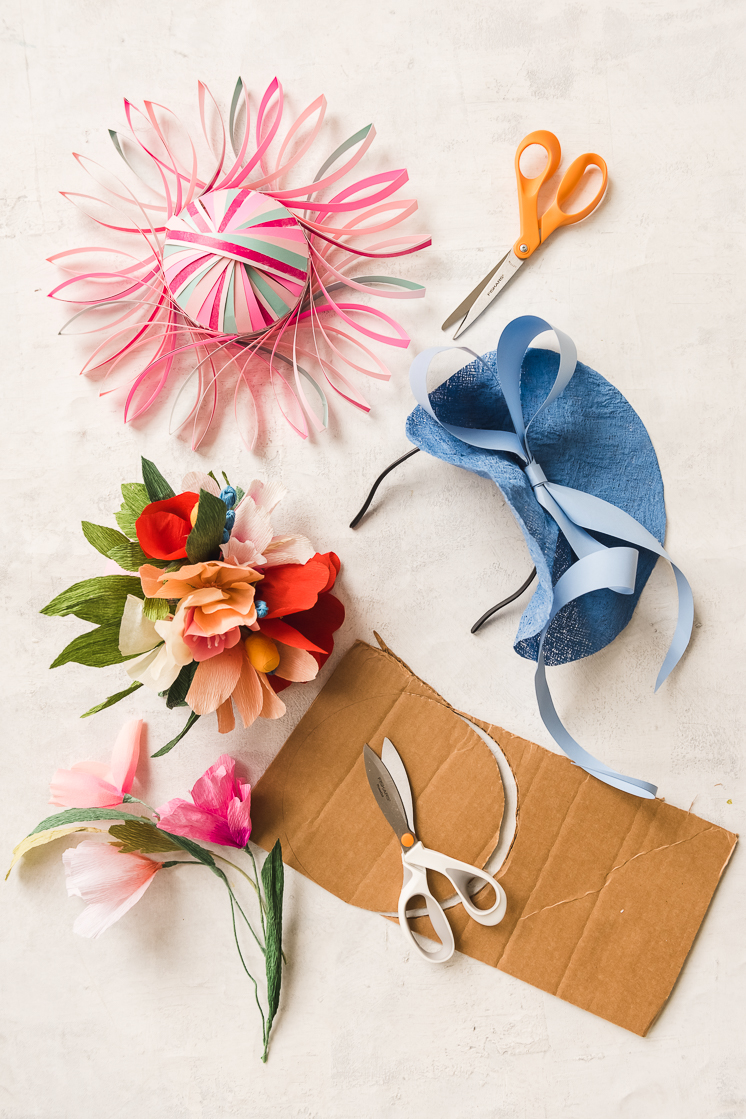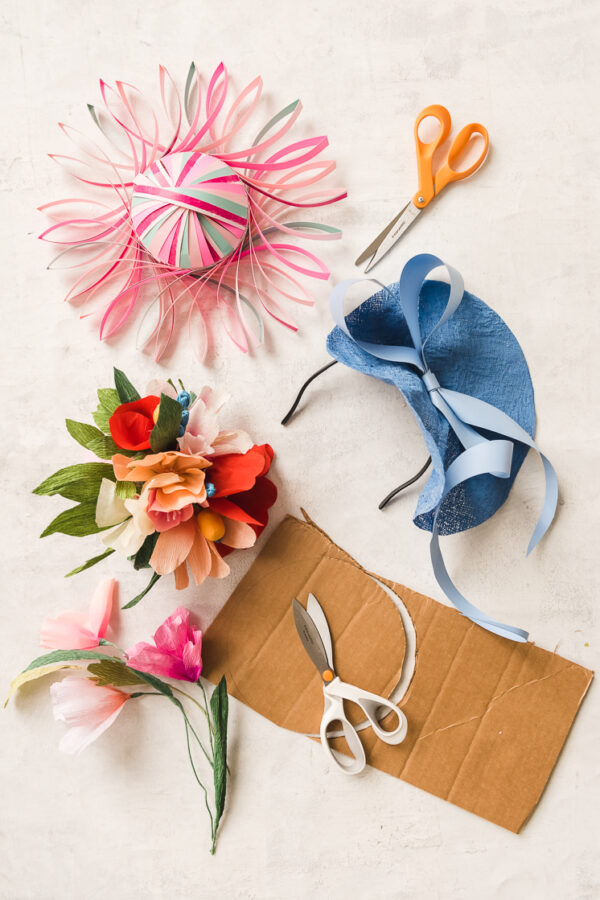 You can not celebrate the KY Derby without a beautiful flower hat!
Love this DIY floral hat Design Improvised created for herself. So elegant and can be used year after year.
Small Kentucky Derby party gifts
I love the simple patterns and colors used in this Kentucky Derby Party by Coco Kelley.
Adding little gifts and games for your party guests only adds to the fun!
Kentucky Derby Horse Drink Stir
What kind of Derby party would it be without Mint Juleps, right?
Why not add little golden horse drink stirs into the mix for that perfect touch from Michael at Inspired by Charm, too. Fun during the party and fun to take home for a small party gift.
Kentucky Derby party chocolate treats
Love the use of white trophy vases to contain party guests treats! Oleander and Palms knows how to throw a party, that's for sure.
Love the idea of setting out delicious chocolate treats to eat while you watch the race!
Kentucky Derby Drinks
Love this step by step process of creating mint infused bourbon and the lovely label is extra perfect for a gift idea or even a prize for the winning horse pick!
Take me to this party right now! This mint julep party setup is both beautiful and so tasty! Such a treat for your party guests to enjoy all evening long.
Kentucky Derby Party games
Celebrate the races in style with this fun and colorful DIY Painted Horse shoe project by my friend, Sarah of Sarah Hearts! She is a horse lover through and through.
Kentucky Derby Party Decor
A quick painted horseshoe on a balloon garland is the perfect touch for your next Kentucky Derby party!
This is a fun idea and could be applied to any color theme for your night.