INSIDE : Learn how to make fun and colorful Painted Peach Bags. So easy to create and they are the perfect thing for holding your summertime candies and treats!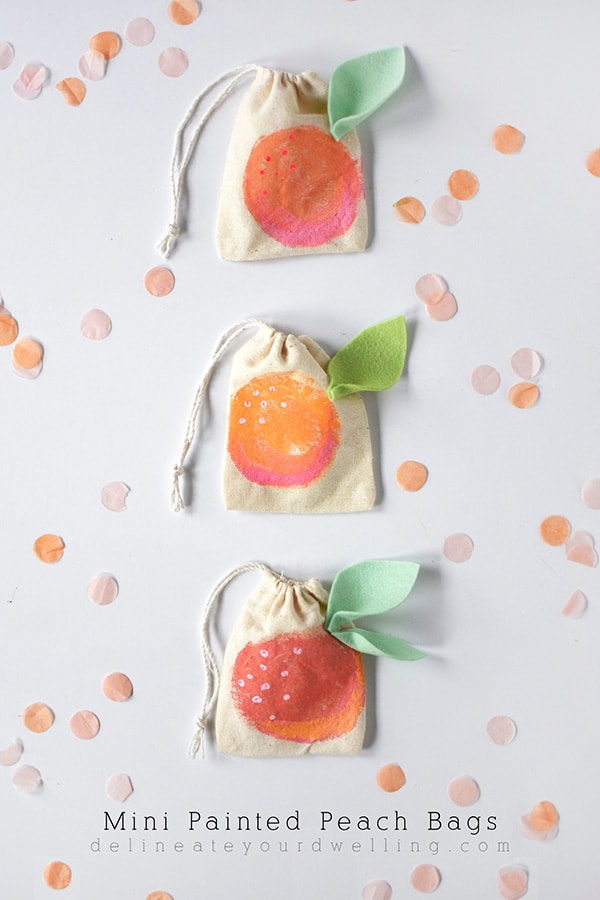 This post may contain affiliate links. See full disclosure here.
AH! I did it again. I have been having a serious love affair with painting fruit (and flowers) on bags as you may have remembered from these Watermelon, Peony and Lemon bags. I had a few more bags leftover and knew immediately I needed to do one last fruit — so today I am sharing these fun summery Painted Peach Bags.
Looking for more step by step How to Paint tutorials? People have really resonated with my simple, step by step instructions on how to draw and paint all different types of art. Here are some that I have done –
—Succulent and Cactus – whoa you all LIKED that one!!
—Paint a pumpkin
—Paint colorful Fall Leaves
—Peonies
—Watermelon
—Lemons
—Pumpkin bags
—Peaches
What supplies do I need to paint peach bags?
Martha Acrylic Paints
Small Muslin Bags
Paint Brushes
Pencil
Shades of Green Felt
Scissors
Hot Glue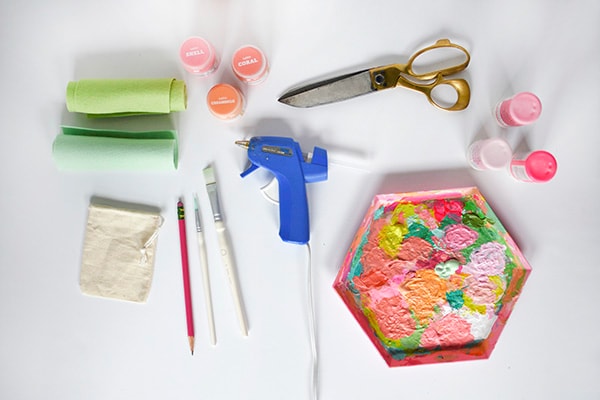 How to make peach colored paint?
If you need to make your own peach color acrylic paint, it is such a simple task. Simply mix in orange paint, a small amount of pink (or even a TINY dab of red) and a bit of white white. Mix, mix, mix and you should get a lovely peach color. You can also combine orange and white paint together.
How do I paint peach bags?
Start off with your main orange color and paint a rough circle shape. I like offsetting my peaches on the muslin bag.
Next add a lighter shade of orange to the top corner of your peach and a darker shade of orange or pink to the opposite bottom corner.
Then it's time for adding the felt leaf. Cut them into leaf shapes and hot glue just the tip together. This will give your leaf just a bit of dimension.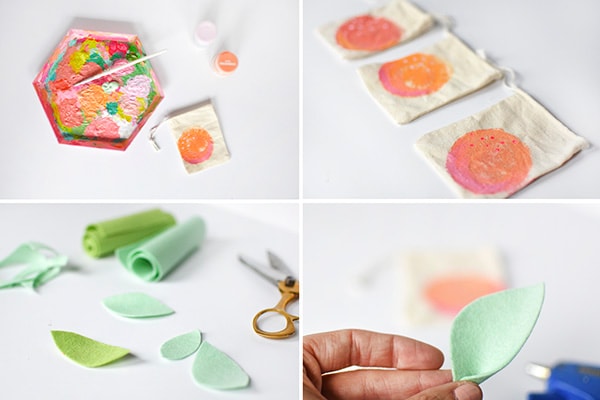 Lastly, hot glue the leaf (or two) to the peach bag.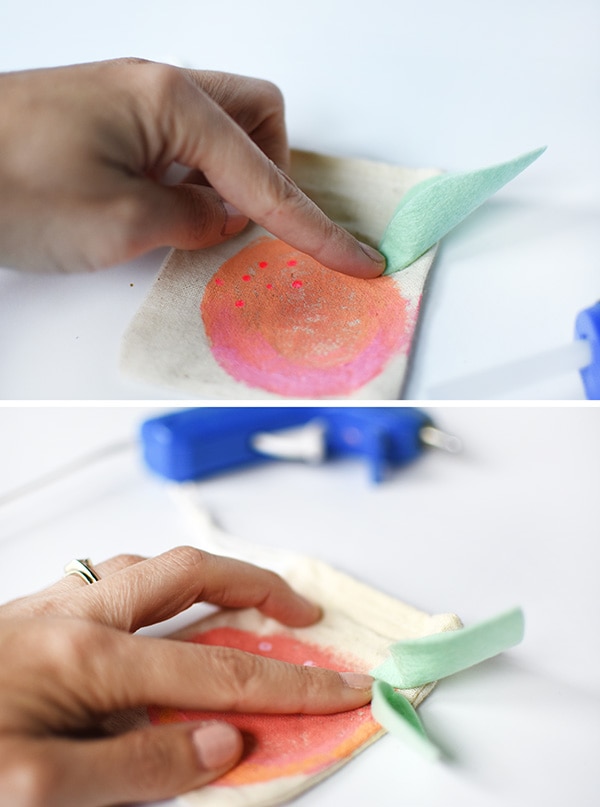 These little party bags are so sweet.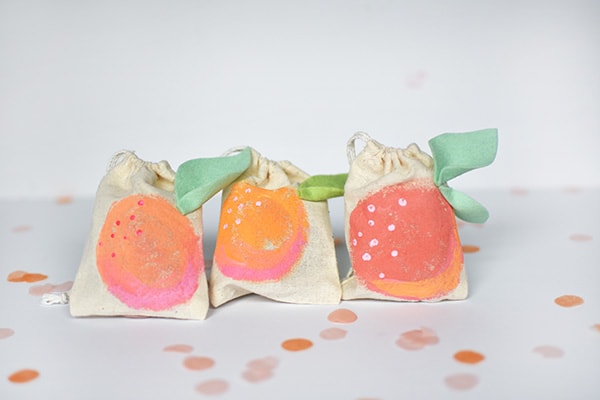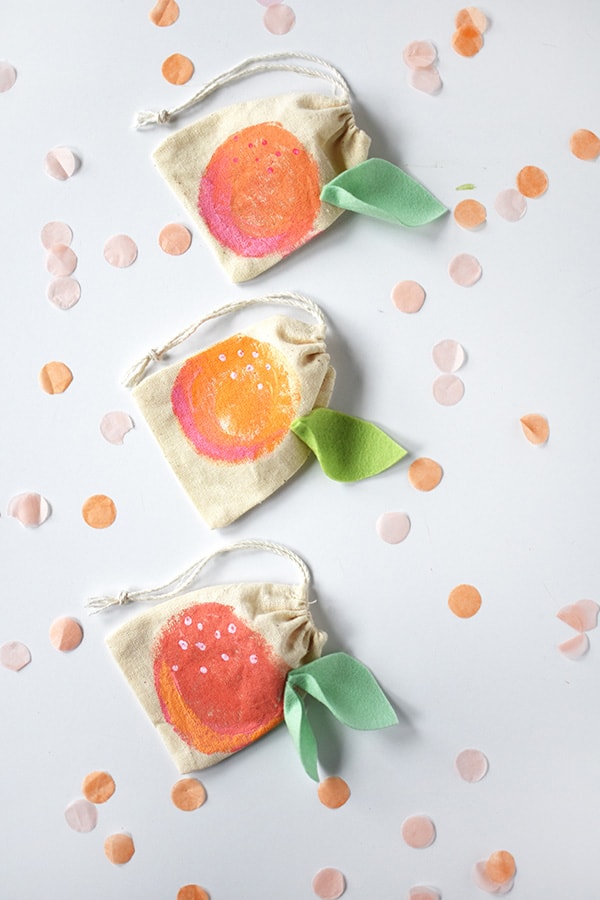 They are the perfect size to hold a few candies to send home with friends.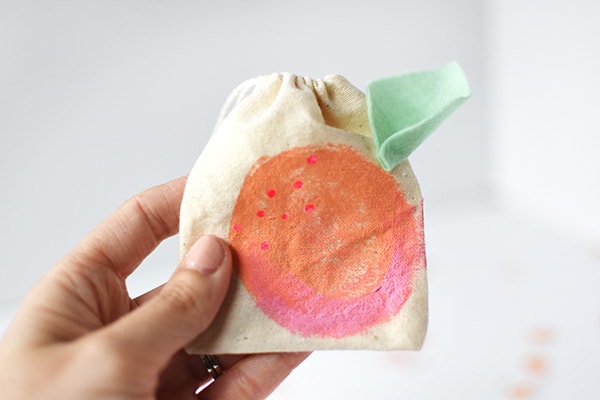 Plus, these colors are just my favorite… peach, coral, orange, pink!!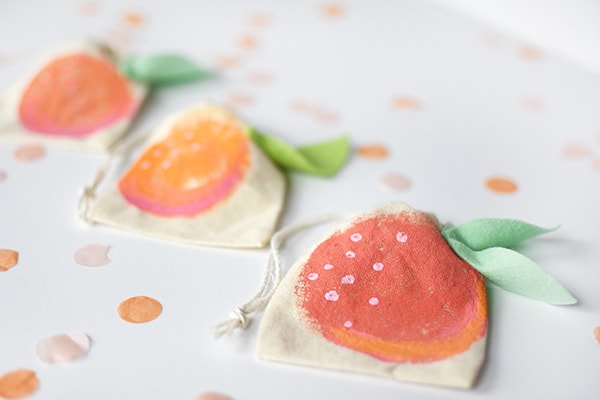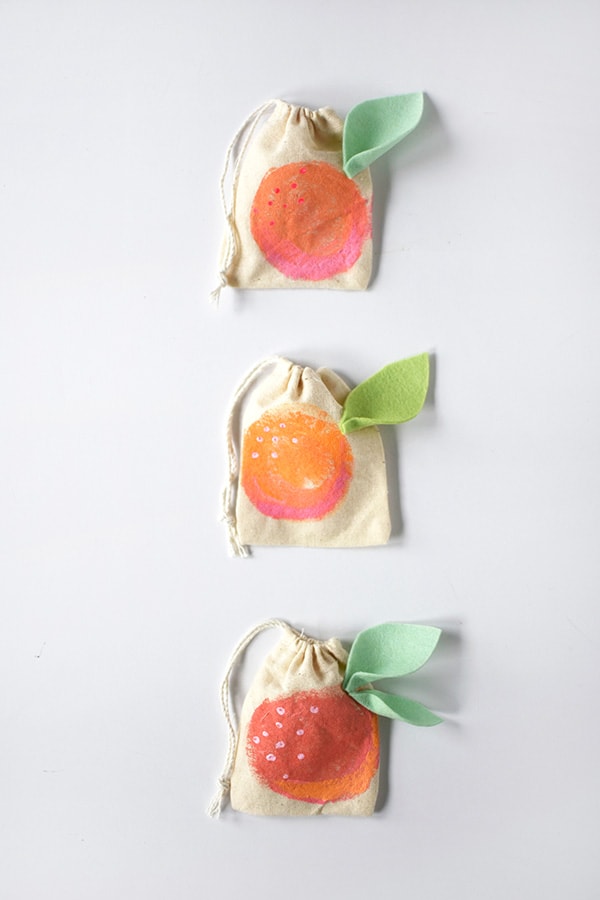 If you are interested in all my mini bags, you can check them out here!
Watermelon \ Peony \ Lemon \ Peach \ Pumpkin
Want to see all the other things you can paint on a bag? Check it below.