INSIDE : Learn how to make the easiest dessert out there, Chocolate Cake in a Mug! Once you give this quick dessert a try, you won't be able to stop making them.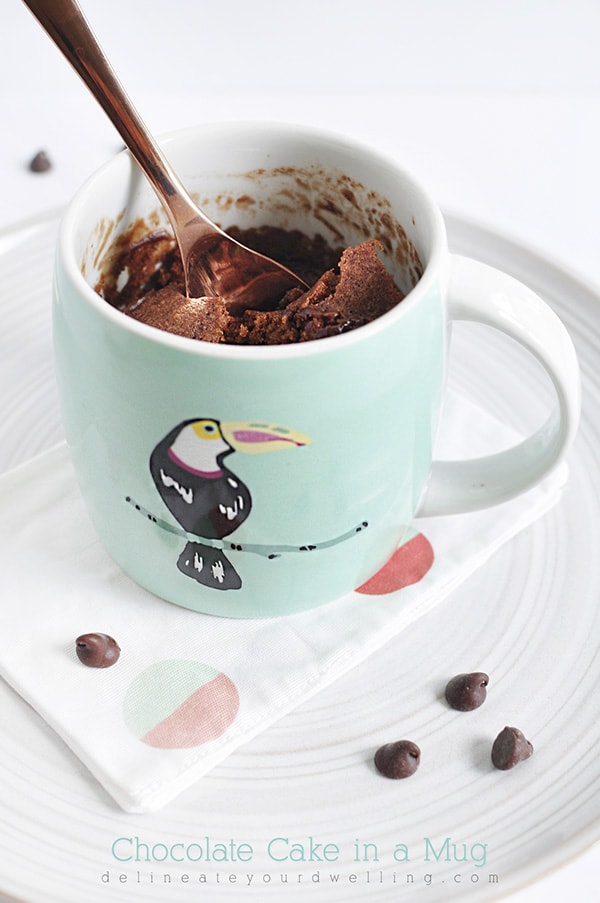 This post has been updated since it's original post date of May 2016.
This post may contain affiliate links. See full disclosure here.
Chocolate Cake is pretty much the best thing out there, am I right??!
Well, combine chocolate cake and Toucan Mugs and Yellow Striped Mugs and adorably printed rolling pins and it's a match made in heaven!
When I saw the new Whim by Martha Stewart Collection available at Macy's, my heart skipped a few beats and I knew I had to combine chocolate and the Whim line right away! Today I am sharing a delicious Chocolate Cake in a Mug!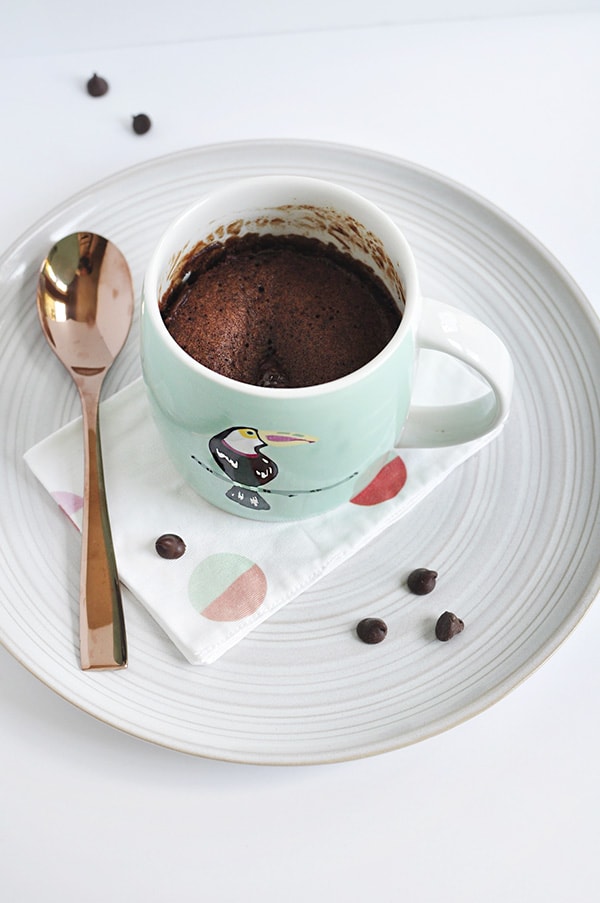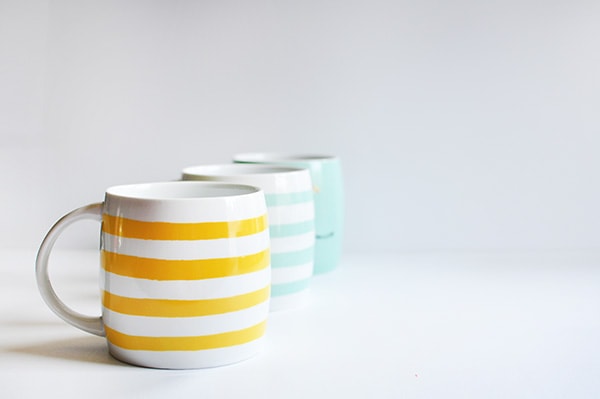 Looking for more creative Martha Stewart projects? Check out the 20+ crafts I've made using her amazing supplies!
Chocolate Cake in a Mug
Chocolate cake in a mug is the best thing since sliced bread because clean up is so minimal and you aren't temped to eat an entire cake on a Friday night while watching Netflix. You only eat a mug's worth of cake, which is the perfect amount! So, it is really a win win for everyone.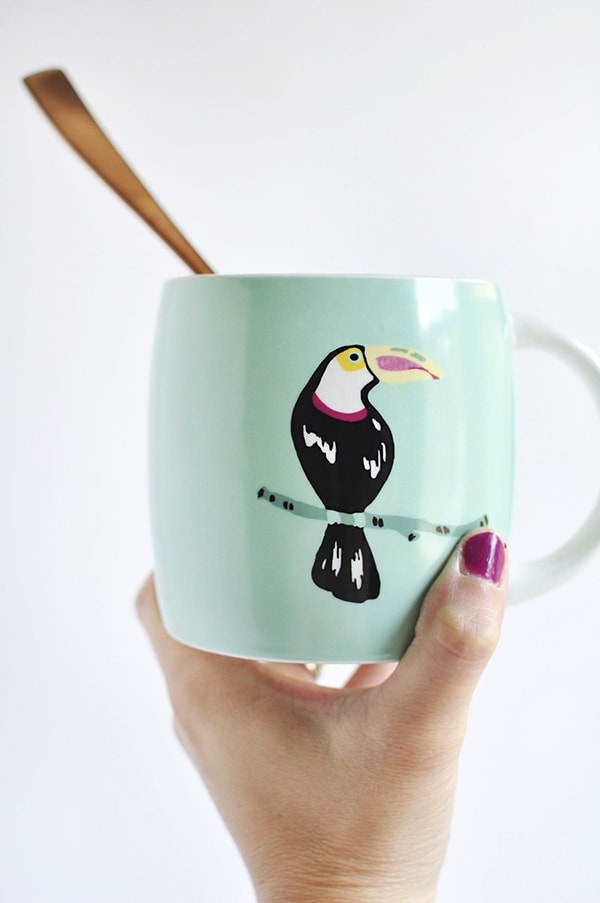 The Chocolate cake in a mug recipe I use only takes 5 minutes to whip up and as you can see below, it all happens in a mug. It's magical.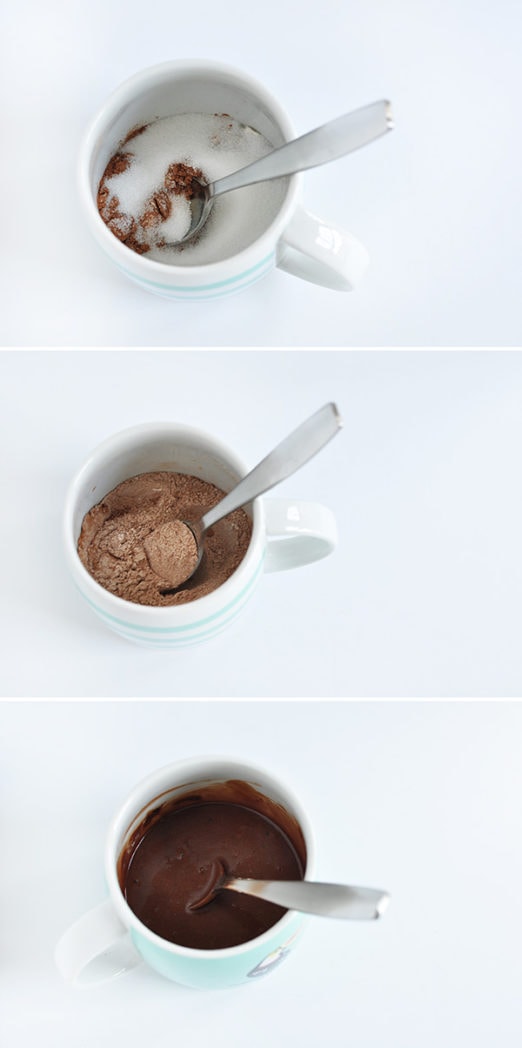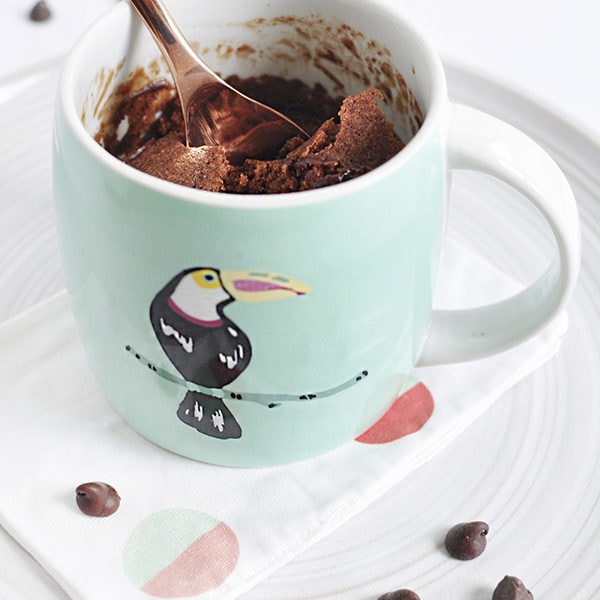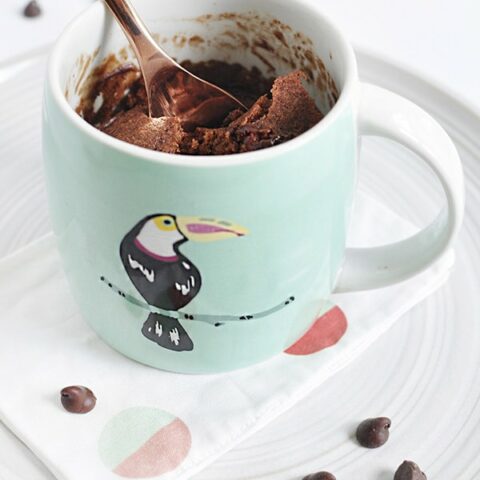 Chocolate Cake in a Mug
Cook Time:
1 minute
10 seconds
Total Time:
6 minutes
10 seconds
Learn how to make the easiest dessert out there, Chocolate Cake in a Mug! Once you give this quick dessert a try, you won't be able to stop making them.
Ingredients
1/4 cup All-purpose flour
2 tablespoons Unsweetened cocoa powder
1/4 teaspoon Baking powder
3 tablespoons Granulated sugar
1/8 teaspoon Salt
1/4 cup + 1 tbsp. Milk
2 tablespoons Vegetable oil
1 tablespoon Nutella
Instructions
Whisk together dry ingredients in a medium sized bowl.
Whisk in the milk and vegetable oil until all ingredients are combined and batter has no clumps.
Pour the mixed batter into a microwave-safe mug.
Add the Nutella into the middle of the batter.
Place a paper plate in the microwave and set your mug on this to catch any overspill.
Microwave the mug cake for 70 seconds on high.
Carefully remove from microwave, allow to cool and enjoy.
Notes
- Make sure to allow for enough room in your mug for the cake to rise.
Nutrition Information:
Yield:

1
Serving Size:

1
Amount Per Serving:
Calories:

626
Total Fat:

33g
Saturated Fat:

6g
Trans Fat:

1g
Unsaturated Fat:

24g
Cholesterol:

1mg
Sodium:

390mg
Carbohydrates:

77g
Fiber:

4g
Sugar:

45g
Protein:

7g
After cooking in your microwave for a little under 2 minutes, your cake is done and ready to enjoy!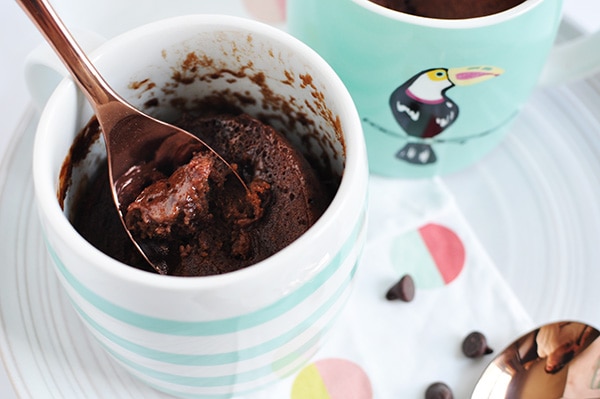 My kiddos loved picking which of Martha's new Whim Macy line of mugs they wanted for their Chocolate Cake. We have Toucans, Mint Stripes and Yellow Stripes…. but did you see they also have Black Stripes and FLAMINGOS! We need those darling Flamingos!!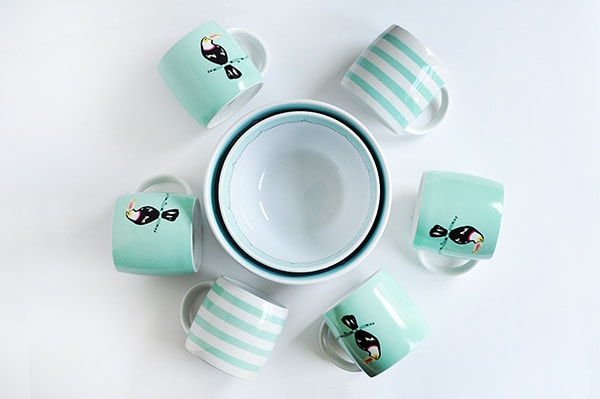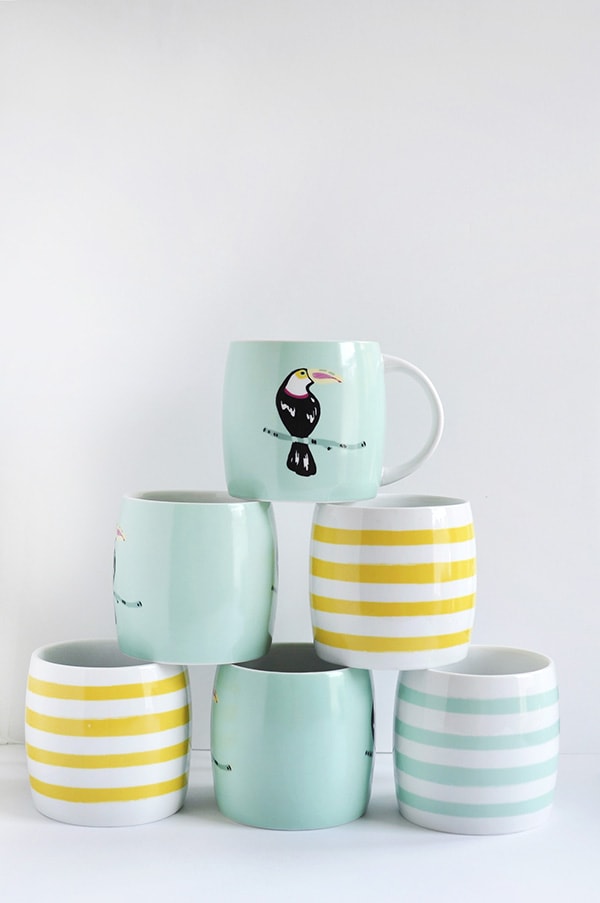 And if you are on the lookout for more delicious baking recipes, tune in to the 6th season of Martha Bakes,now airing on PBS! http://www.pbs.org/food/shows/martha-bakes/
If you like this fun Chocolate in a Mug post, you will definitely enjoy my Milk Dunking Party!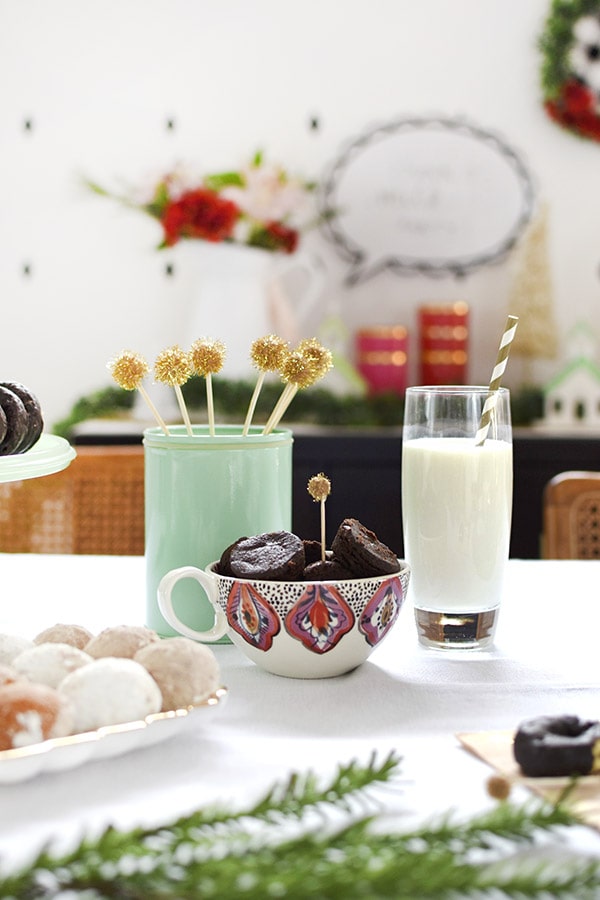 SaveSave