This post has been sponsored by Milk Life. All thoughts and opinions are my own.
INSIDE : Learn how to create a kid-friendly, fun Milk Dunking Holiday Party! Use all kinds of delicious dunk-able treats and snacks this winter season.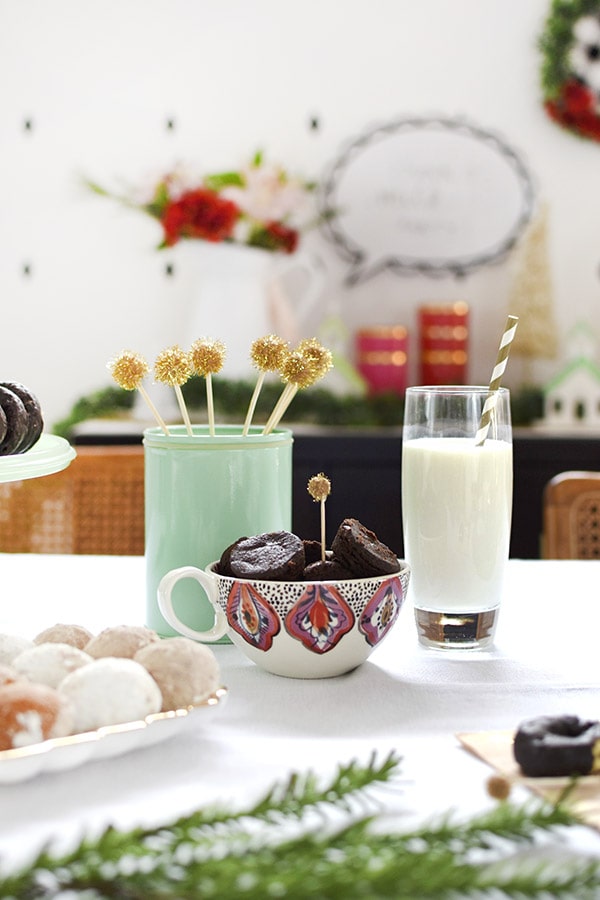 I love being able to gather friends and family for any reason but when the reason can be something fun for all ages (super kid-friendly), it makes it even better! As the weather has started to cool, I knew a Milk Dunking Holiday Party would be the perfect solution to bring everyone together.
I will be honest, our family goes through an enormous amount of milk. We are definitely living that #MilkLife lifestyle in our home! I love that milk is the top food source of three of the nutrients most likely to be missing from kids' diets: calcium, vitamin D and potassium.It's so convenient to be able to add it to our list on Instacart and have it all delivered together!

How to host a holiday Milk Dunking Party:
When I was thinking about what kind of holiday party to host, I knew that serving white dairy milk would be an ideal option because it helps to ensure kids are getting the nutrients they need this season. I filled glass pitchers with whole milk, 2% milk and lowfat Skim milk for our guests.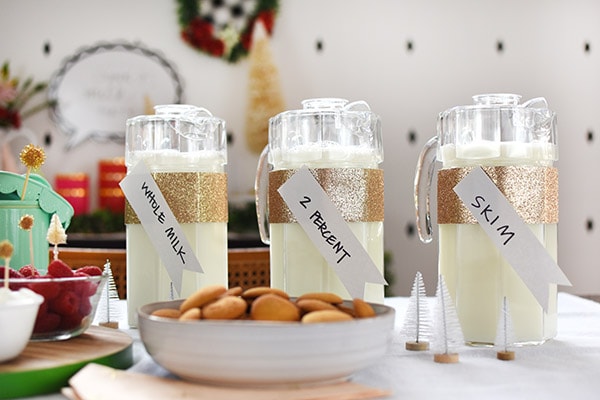 It was fun to set up the party as a milk bar with different options of milk for each person's preference! We have three different types of milk drinkers in our home alone – ha.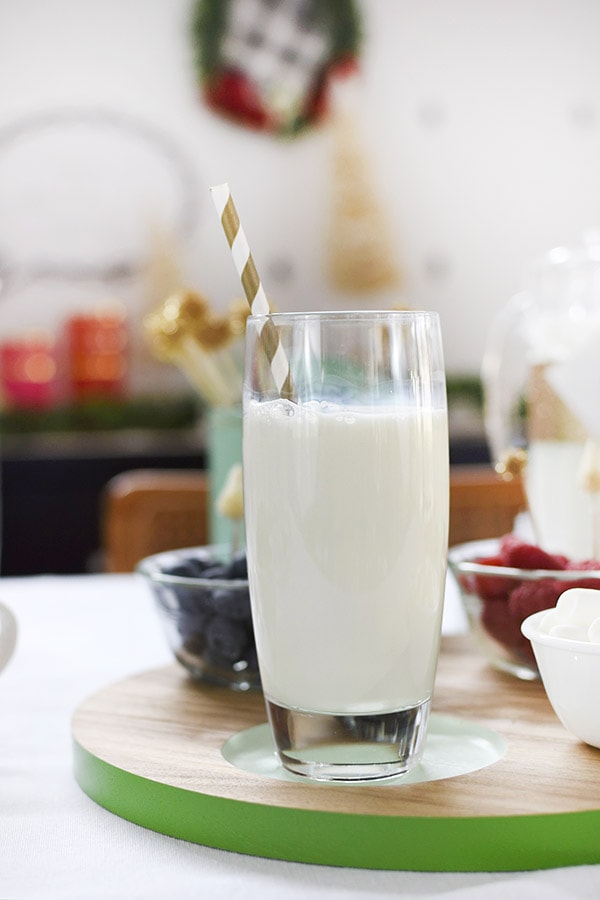 In addition to milk, I was sure to set out all different types of dunk-able treats. Of course, I had to include some fruit and put little pom poms and mini trees on toothpicks to help with the ease of dunking!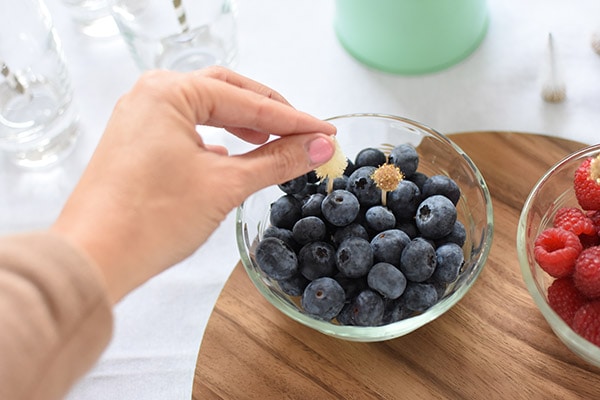 We all know the holidays can get hectic, so I loved hosting this party as a way to slow down and connect more with family and friends by passing the feeling of comfort, togetherness and good health – the feeling of milk.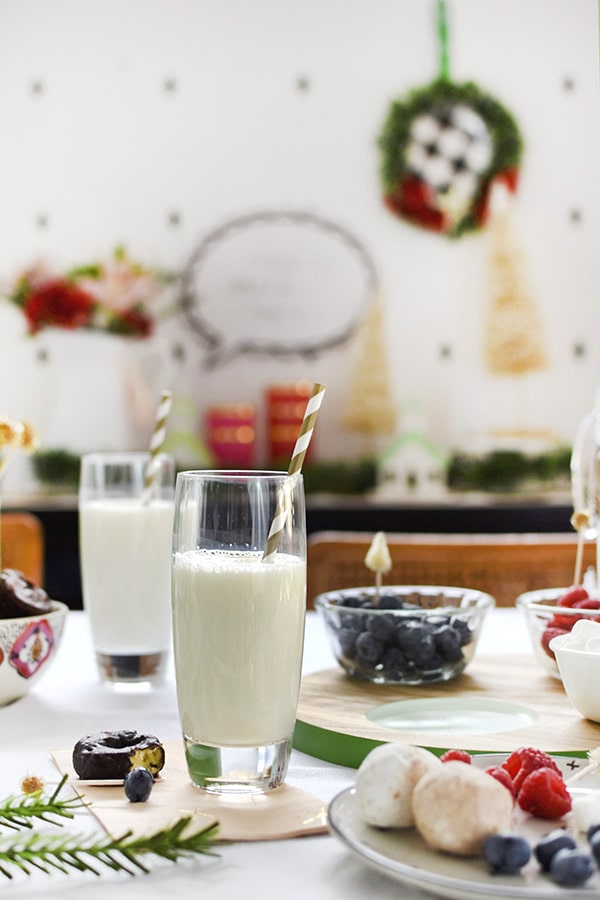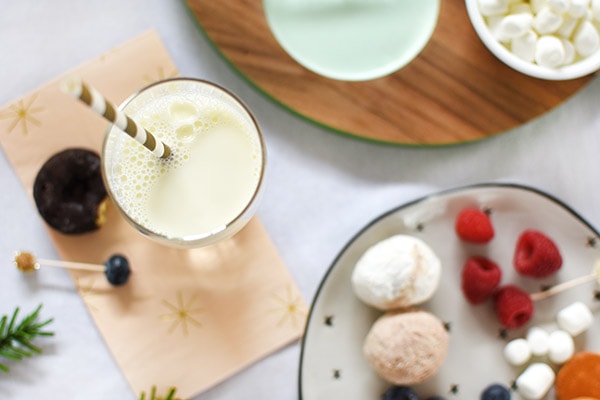 And setting out a few holiday-themed items always helps create the perfect party decor! I used a fun dry erase board to officially announce the theme of the party, as well as setting out a bouquet of fresh winter flowers.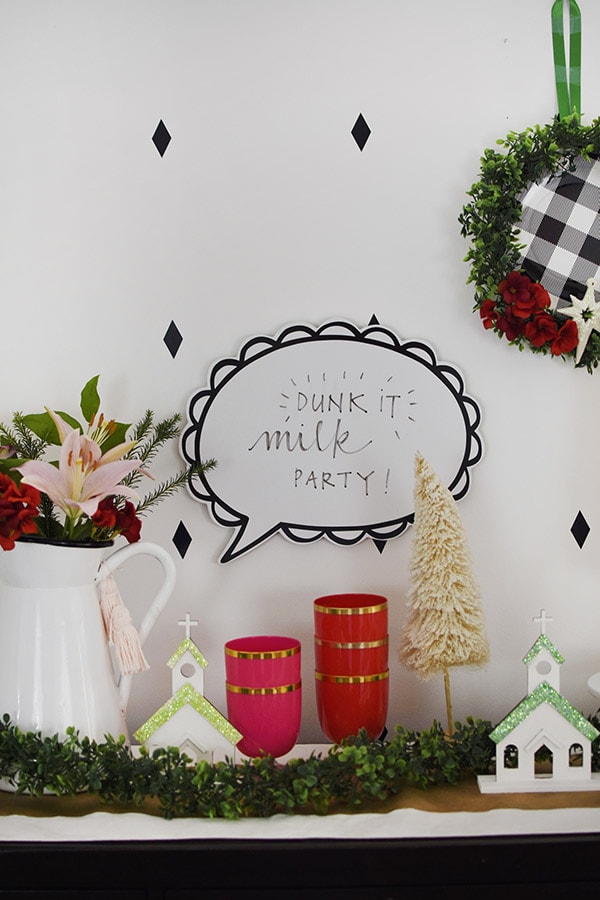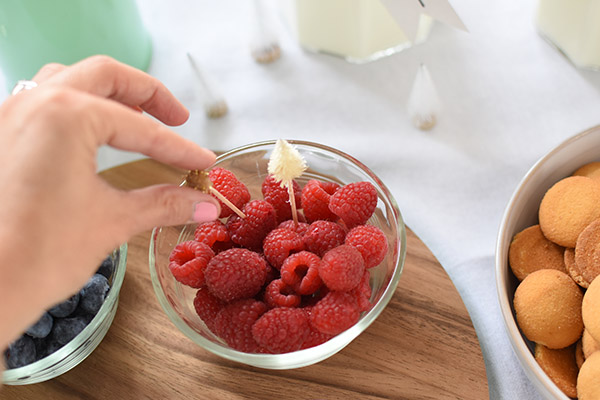 Whether you set it by the fireplace for Santa, dunk your cookies in it or warm up with it through hot cocoa, real milk is a central part of many holiday traditions. Pass the feeling of milk with your kids as they make moments with milk this holiday season.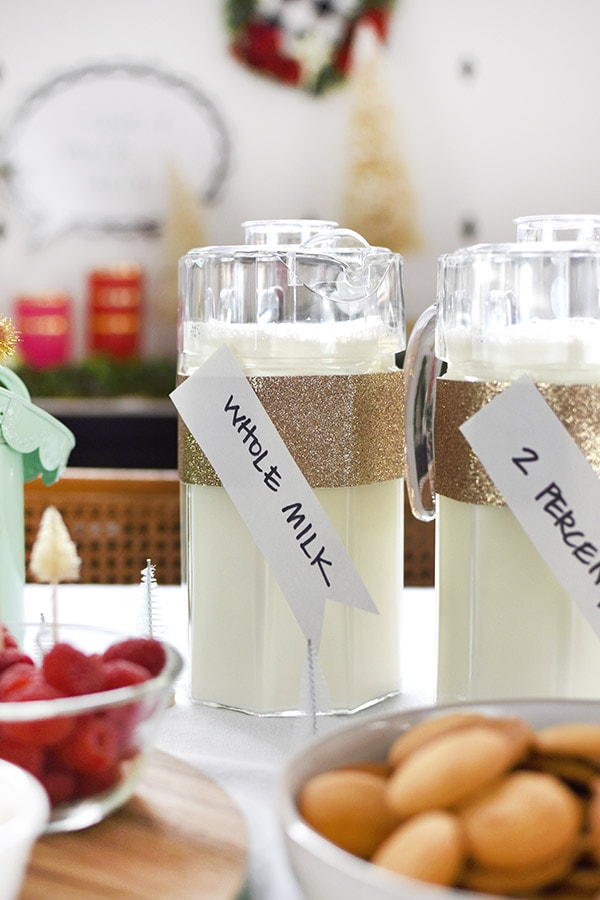 I also set out a few treats that are perfect for dunking in milk.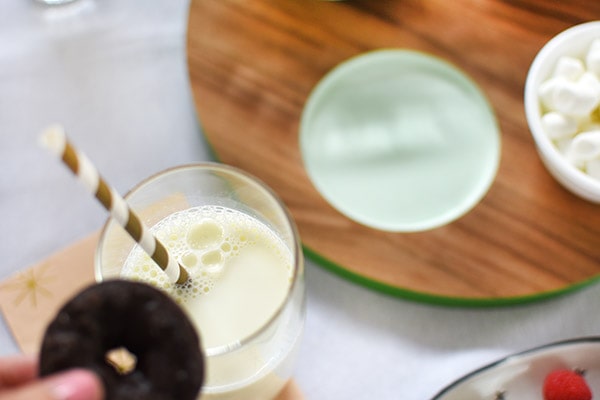 What are the best Milk Dunking Party treats?
We had mini brownie bites, donut holes, wafer cookies and mini marshmallows as dunk-able treat options. Also, raspberries and blueberries… which we found out are also quite tasty when dunked in milk!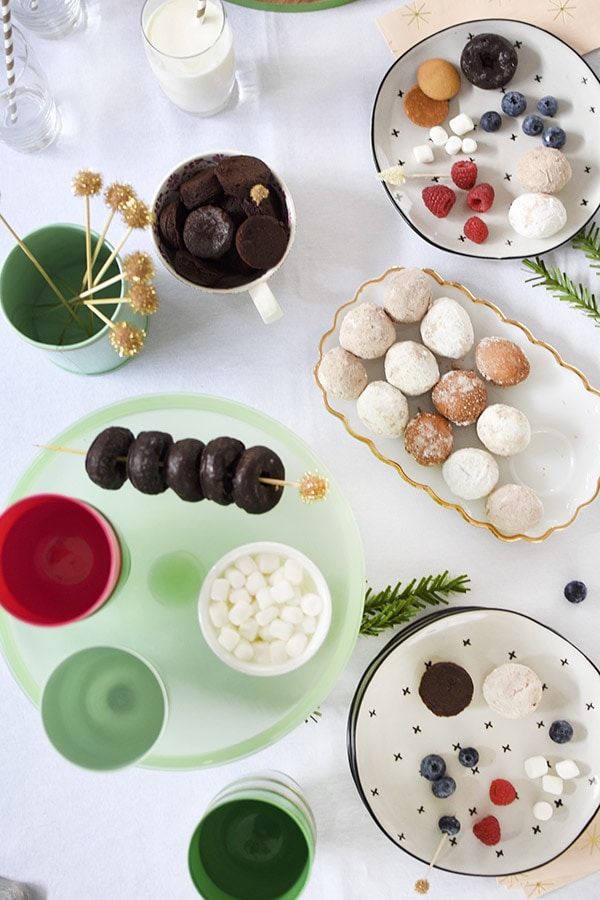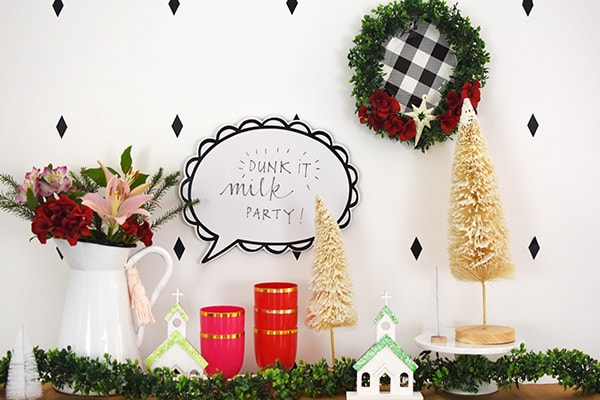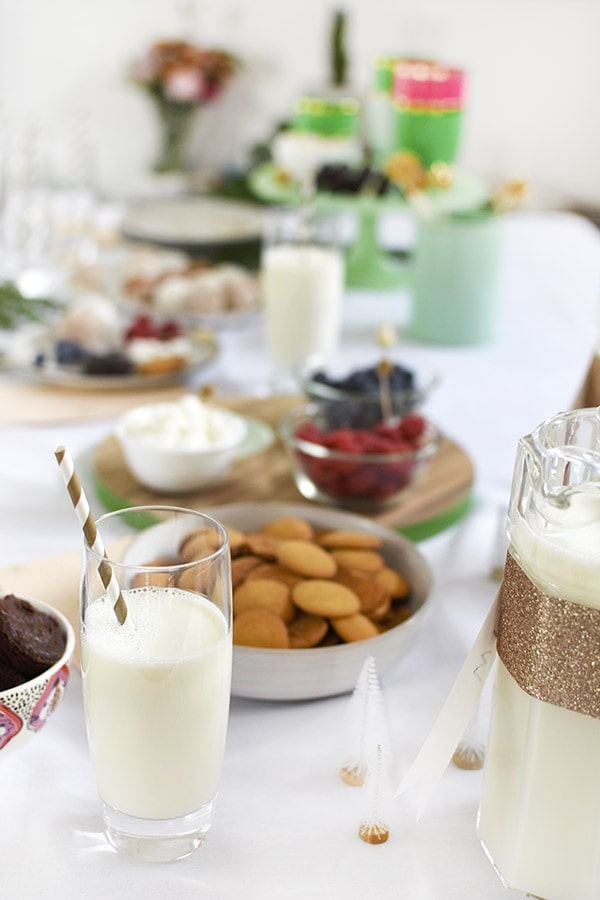 Whether you are planning a party menu or celebrating at home, milk is a simple and easy way to add that extra holiday goodness you're looking for. If you're looking for even more ways to Pass The Feeling of Milk this season, head here for all sorts of inspiration!
This is a collaboration with Milk Life. Thank you so much for supporting brands that help me create fun, authentic content like this on Delineate Your Dwelling.
Looking for some other fun holiday party ideas?
How to throw the best Gift Wrapping Party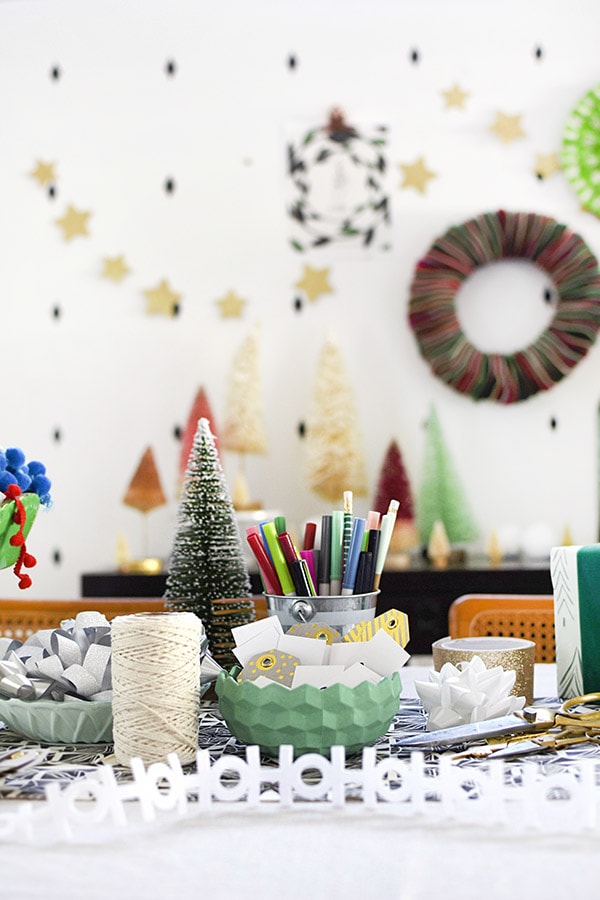 DIY Wrapped Present Drink Stirs