DIY Apple Cupcake Toppers
INSIDE : Learn how to make adorable and easy DIY Apple Cupcake Toppers using red pom poms and a bit of green felt! Perfect for your next Fall themed party.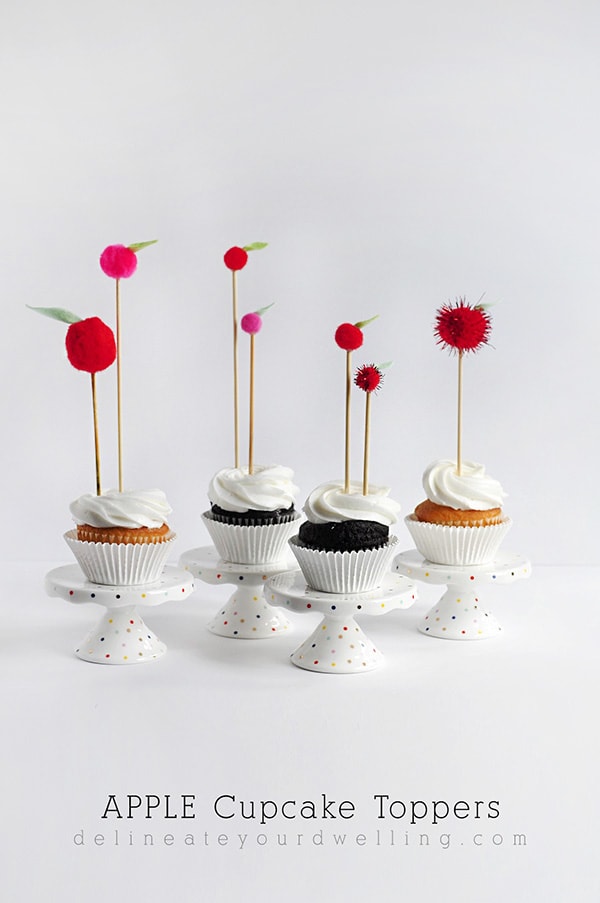 This post may contain affiliate links. See full disclosure here.
This post has been updated since it's original August 2016 publish date.
Apple picking season is here and will probably be going strong for a while longer. And with the weather cooling a little bit, spending time outdoors picking apples is sounding better and better all the time!
Looking for other fun Apple related projects? Check these out :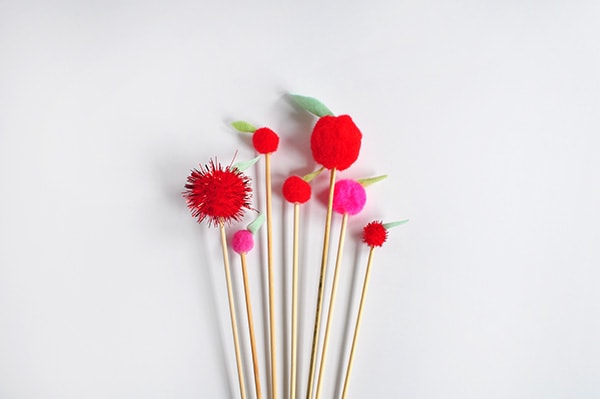 Today I'm so excited to share the world's easiest project, DIY Apple Cupcake Toppers! Sometimes it's those easy projects that I get the most excited about and I went a little picture crazy because I couldn't stop myself from snapping more of these cuties.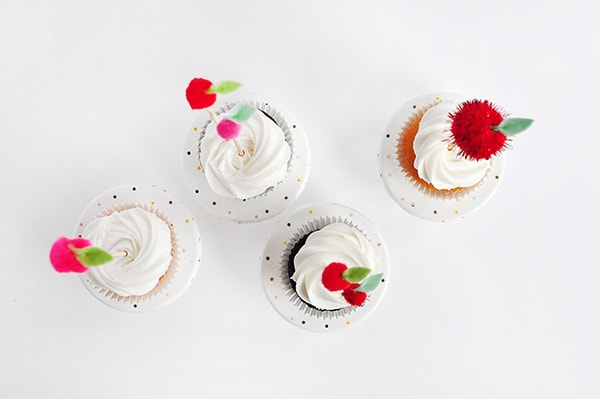 What supplies do I need to make Apple Cupcake toppers?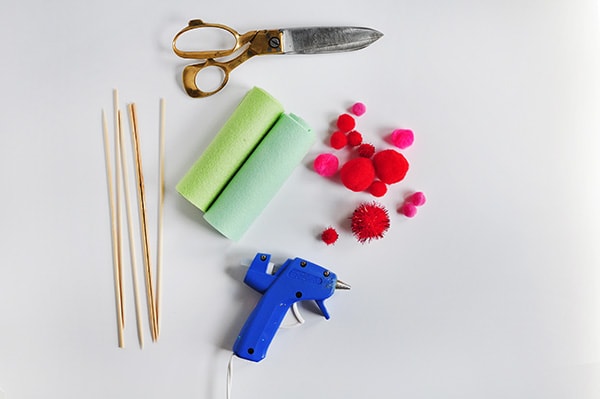 How long does it take to make Apple Cupcake Pom Pom toppers?
I was able to create these adorable Apply Toppers in less than hour (I made them during my children's rest time) so even if you are low on time, this is a great project!
How to make Apple Cupcake toppers?
Cut out green felt leaves
To make Apple Cupcake toppers from pom poms, start out by cutting two strips of green felt. Then cut out seven different sized leaves from each of the green colors.
At the base of each leaf shape you cut, add just a small dab of hot glue and hold it together for a moment while the glue dries.
This creates just a hint of a "leaf" shape and gives them a little dimension.
Create pom pom apples
To create the apples, hot glue the red and pink pom poms on to the top of your wooden skewers. I liked having a few pink apples added to the mix! And using big, medium and small sized pom poms adds to their darling look.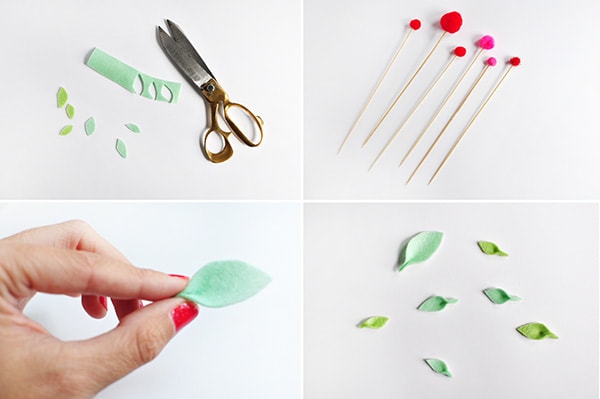 Once the pom poms are secured to your skewer, glue each little leaf onto the top for the cutest look you've ever seen!
The end product are these perfect apples on wooden skewers.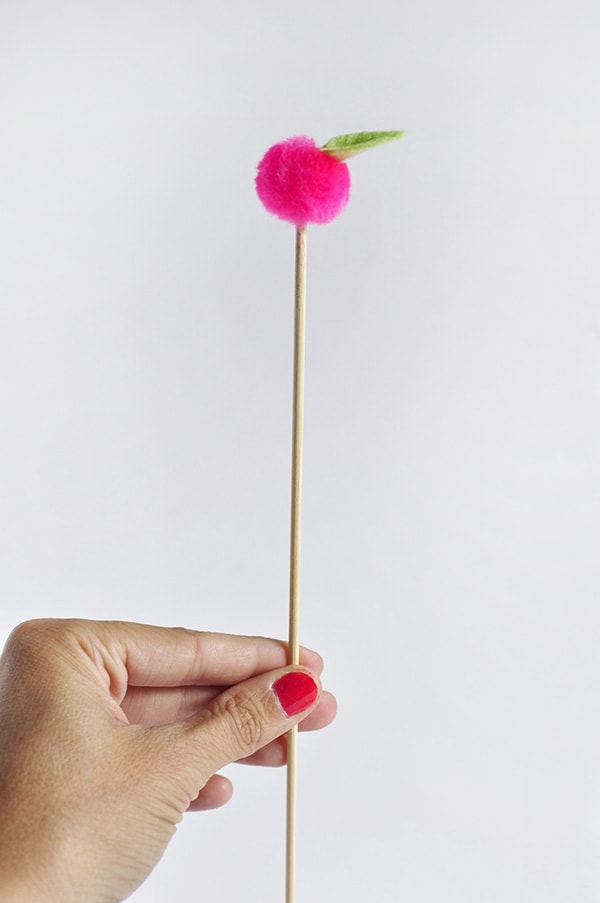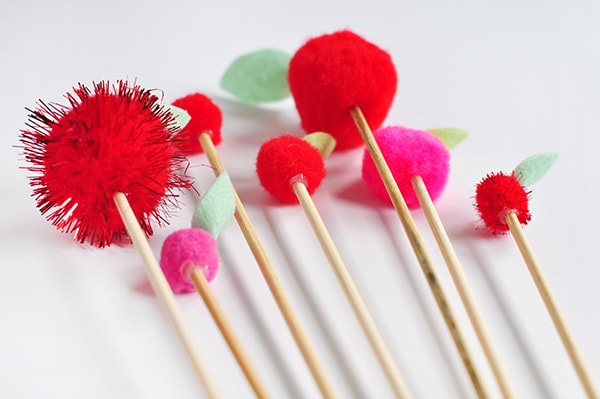 Pink Apple Cupcake Topper
And pretty much the crafting is over at this point! So, all you need now is to find yourself some cupcakes and plop those Apple Toppers right in! Isn't this single PINK apple just too much!!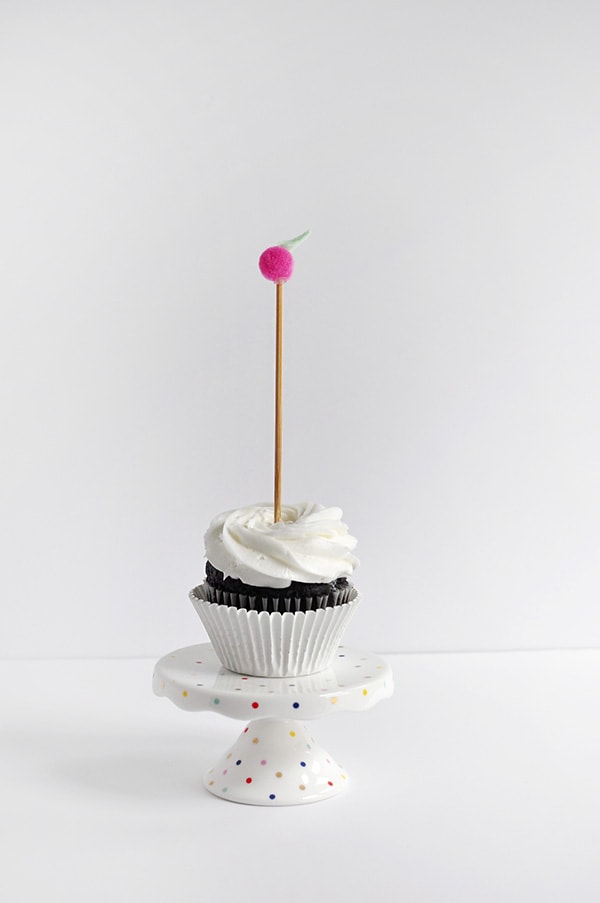 I had such fun with some cupcakes having just a single apple and others having two apples.
I had similar feelings as when I made these DIY Felt Flowers… they turned out so precious I wanted to kiss them.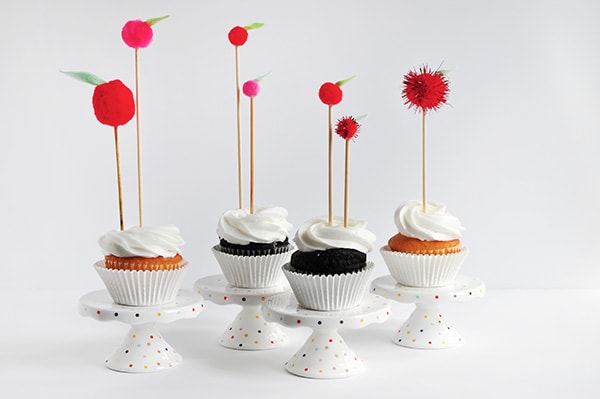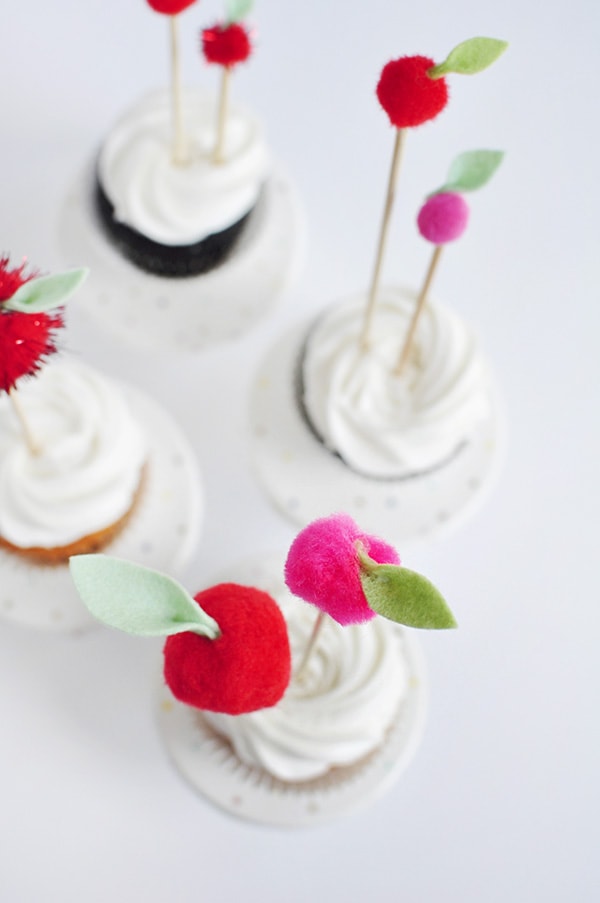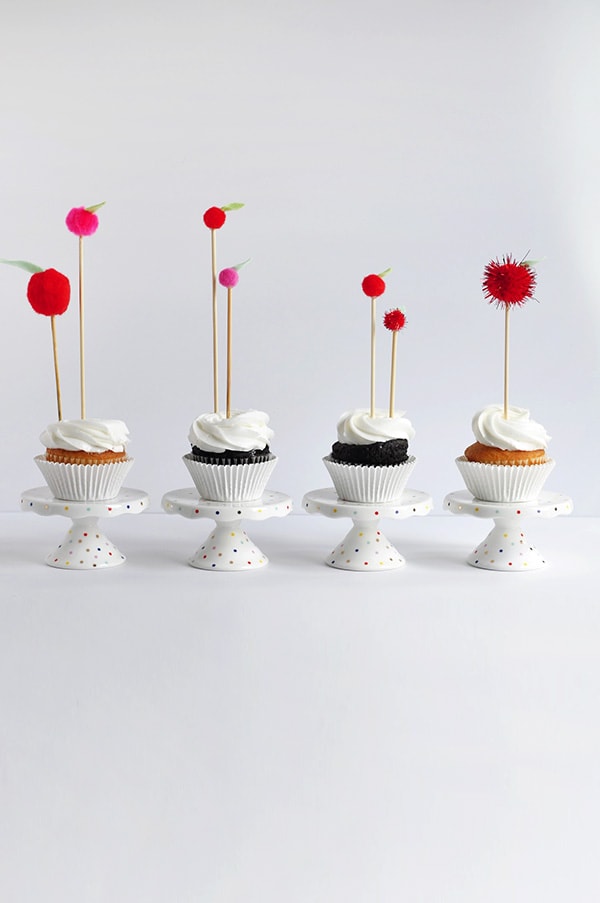 And now I want to make ALL the fruit cupcake toppers and while I'm at it, maybe I'll start throwing in some veggie cupcake toppers because why not! #cantstopwontstop
What would be your favorite fruit or veggie for me to make as my next felt DIY? Share below in the comments!
Looking for more simple cake ideas? Be sure to check these out: