INSIDE : Download your free Fall Apple Tree Watercolor Print! It's the perfect Autumn touch to your home decor this year. Pair with a modern gold picture frame and you are set for the Fall season.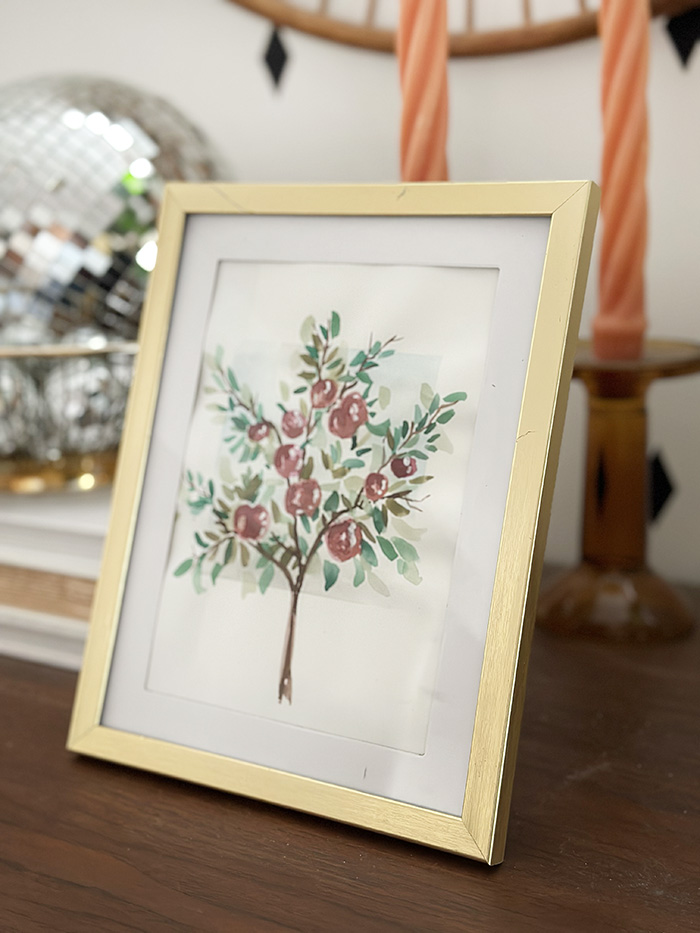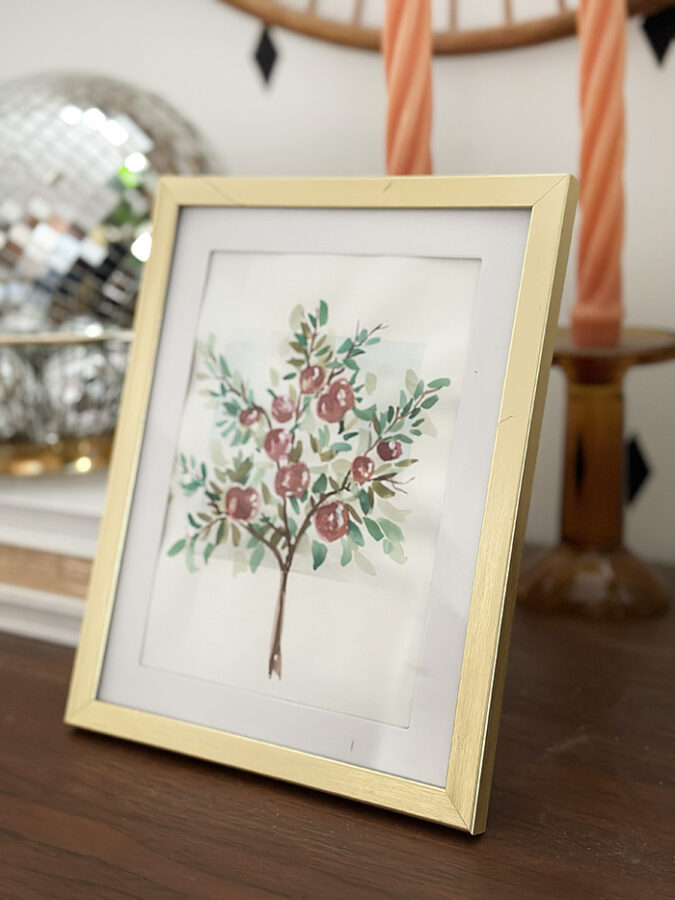 There is nothing quite the calming practice of watercolor painting. From time to time, I enjoy setting up my watercolor paper, paint set and relaxing with some slow painting.
Recently, in honor of the Autumn season, I decided to paint this Apple Tree. We don't have any Apple Orchards that I know of in New Mexico, but we always loved visiting a local one when we lived in Illinois.
Looking for some other Apple related ideas? Check out these…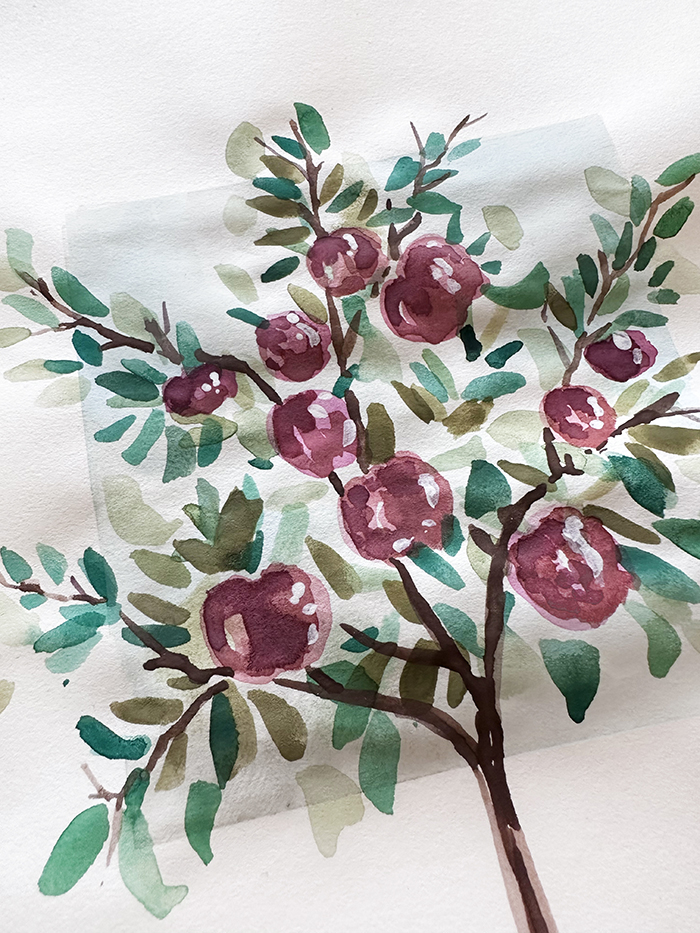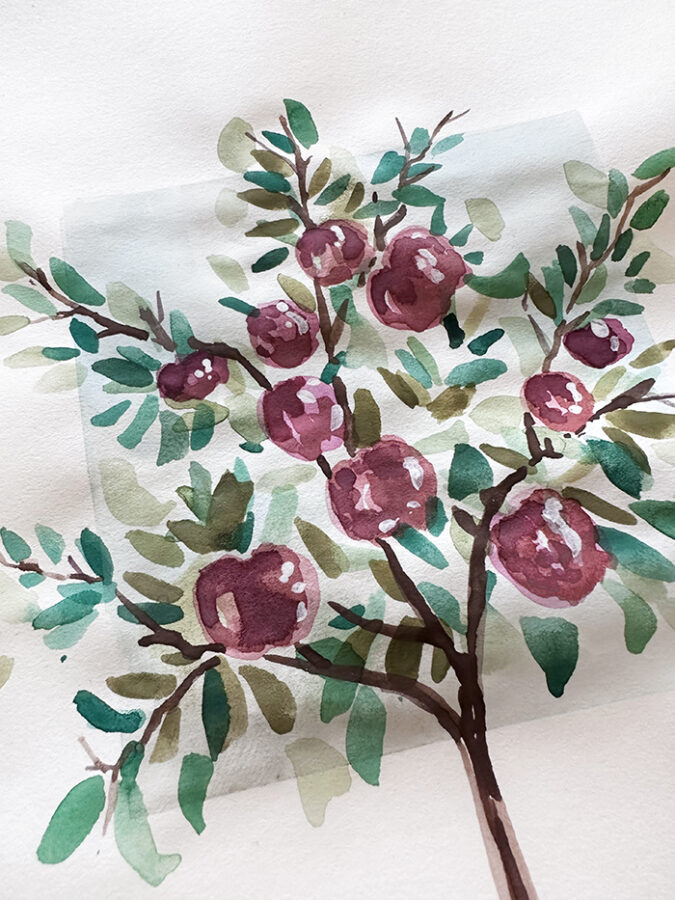 Apple Tree Watercolor
This design comes as an 8.5 x 11 digital .jpg file. You can download it onto your computer, print at home or at your local print shop and hang it immediately on the wall!
I put mine in a beautiful gold frame and it gave my apple tree watercolor painting a lovely modern look.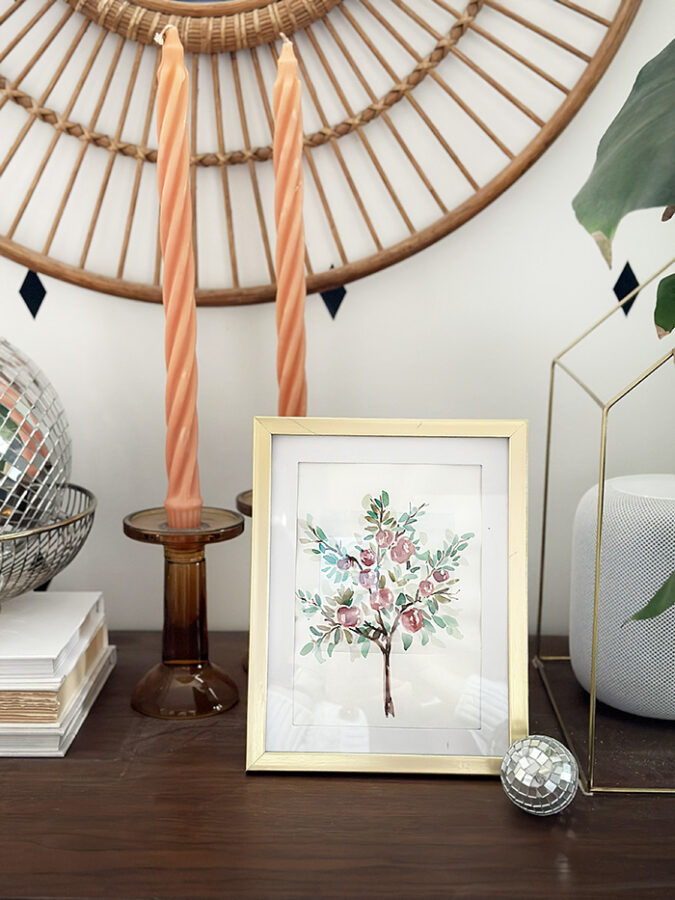 Looking for Fall Leaf crafts? You might like some of these :
Watercolor Apple Tree leaves
This print has a soft blue square background with watercolor apple tree leaves. It was such fun to bring in deep reds of the apples and all the different shades of greens for the leaves.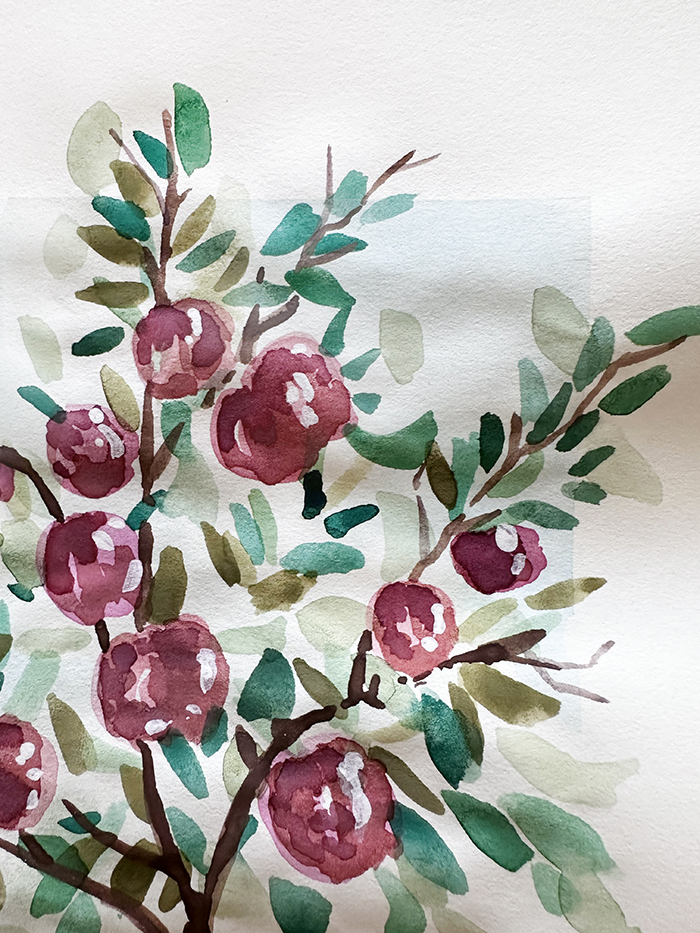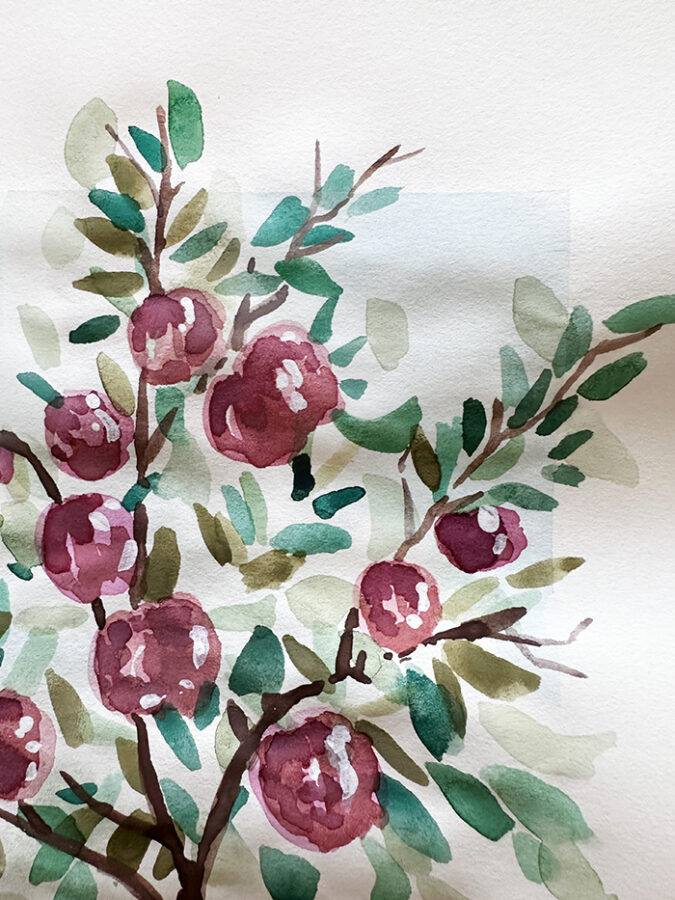 Okay are you ready to download your print now? Follow the instructions below to get it.
IT'S DOWNLOAD TIME:
Sign up for the DYD Insider newsletter to receive access to my ENTIRE DYD Printable Library along with this gorgeous Apple Tree watercolor print!!!
Already a DYD Newsletter Insider? Click on over here to access the printables library using the password found at the bottom of any email I've sent you.
And be sure to tag me on Instagram if you hang this print in your home! I'd love to share it on my Instagram Stories!