Create an Edible Cake Pennant Banner
This post is sponsored by Welch's® Fruit Rolls. I am being compensated for this post. All comments and opinions are my own.
Learn how to create a delicious and simple edible Welch's Fruit Rolls Cake Pennant Banner for your next birthday party celebration.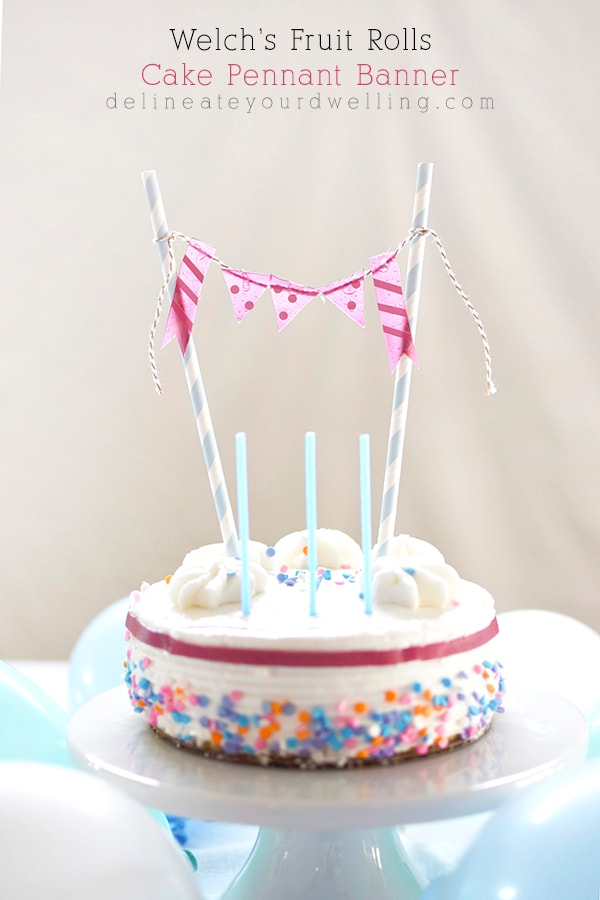 As my little guy's birthday starts to near we go through the typical run down of what kind of party celebration he wants. We only do big friend parties on the fives (when they turn 5, 10 + 15). The other birthdays are still special and fun but more low key at home with family. The first thing he always seems to mention is CAKE.
I have a great tip for creating that special cake that is both very delicious and also a show stopper! Today I am sharing how to make a Welch's Fruit Rolls Cake Pennant Banner.
My kids love unrolling the great taste of Welch's Fruit Rolls and I love that fruit is the first ingredient and that they offer 100% of the daily value of Vitamin C and 25% of the daily value of Vitamins A & E, so I decided that incorporating the tasty treat into my son's birthday cake would be the perfect idea!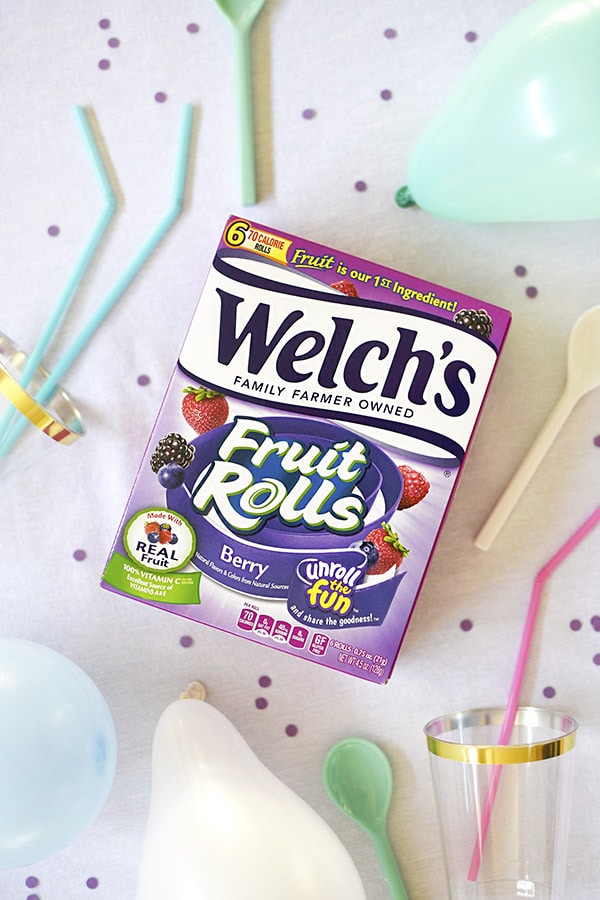 What supplies do I need for a WELCH'S FRUIT ROLLS CAKE PENNANT BANNER?
Two sturdy paper straws
Welch's Fruit Rolls
Baker's Twine
Knife
Scissors
Cutting Board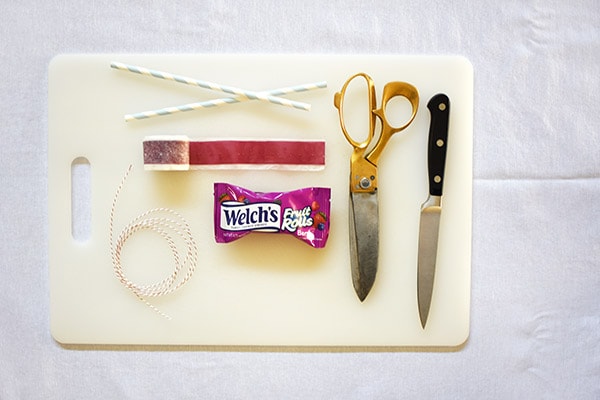 How do I make an edible Cake Pennant Banner?
First, "Unroll the Fun" of Welch's Fruit Rolls onto your cutting board. Based on the size of your cake, determine how big you want your individual pennant pieces to be. Then carefully cut out triangles to size. I also cut out two longer ribbon pieces to add interest.
To add a little something extra to the main pennant pieces, you can also cut out narrow stripes and punch out small circles!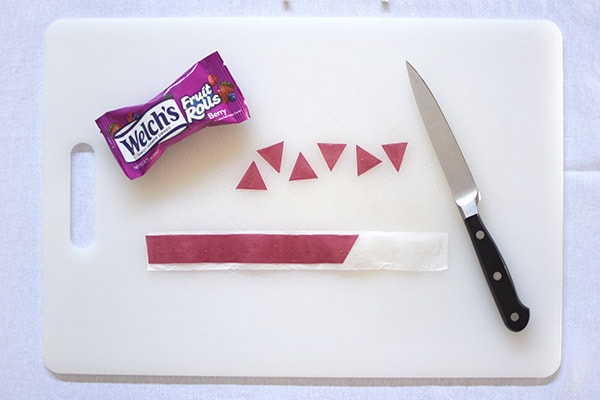 Tie a knot around each straw using the baker's twine. Using a small dab of frosting, secure each of your pennant pieces to the baker's twine banner.
I also cut out a long skinny piece of Welch's Fruit Rolls and added a colorful stripe along the top edge of the cake!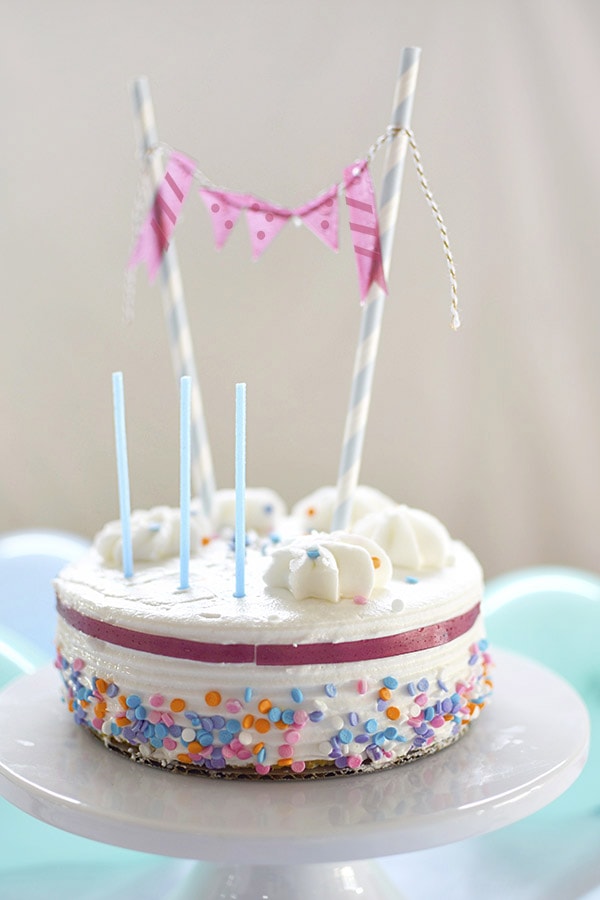 Not only can you use Welch's Fruit Rolls as decoration for the cake, but they can also act as a table runner decoration! Looking for even more drama, add a few rolls of Welch's Fruit Rolls for an even bigger impact.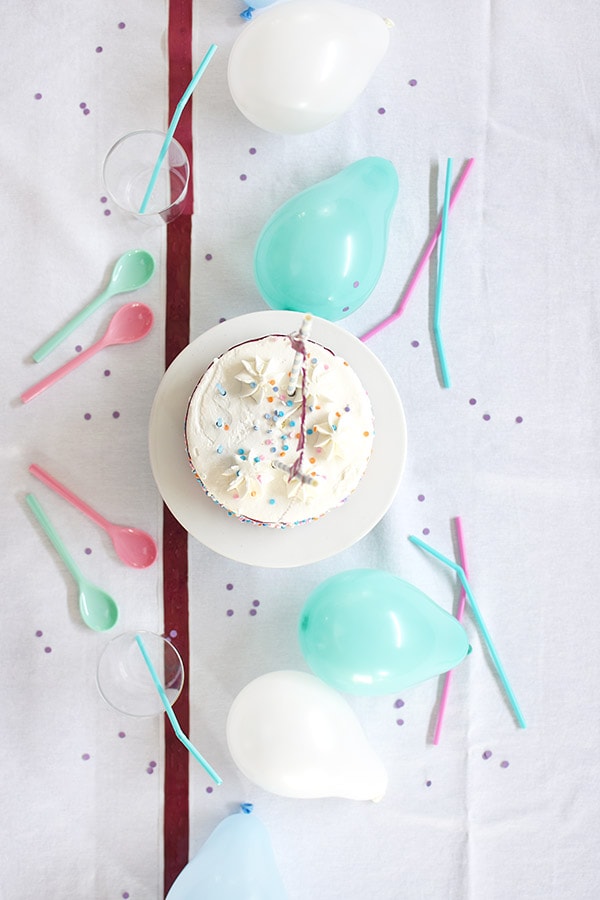 Adding in a few colorful balloons, straws and silverware and you have yourself a wonderful little birthday party all ready to go!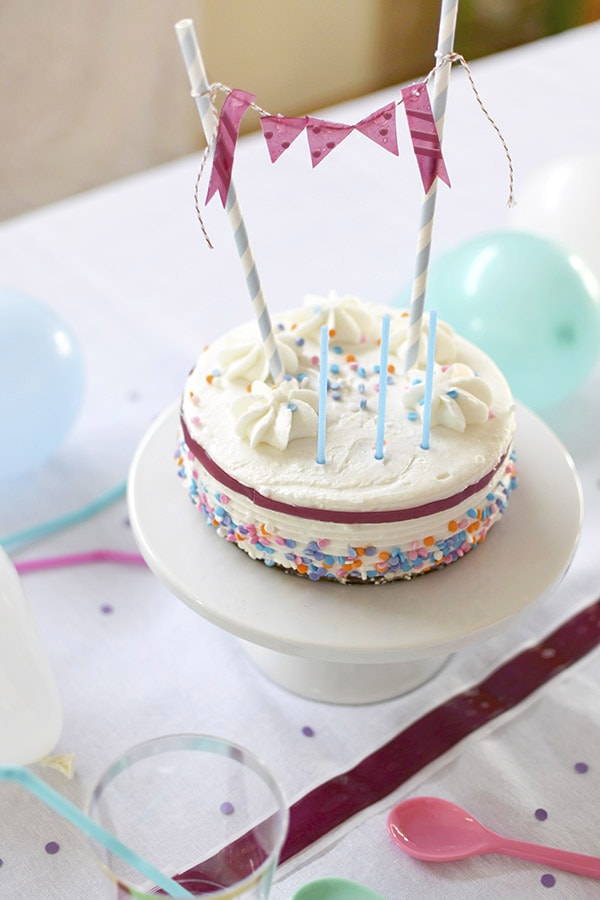 And if you decide to do a friend party, having little goodie bags to send home with the kids is always a fun thing. And with Welch's Fruit Rolls being so ideal as a go-to snack choice, you better be slipping some into those goodie bags! They are fun to eat and kids love the delicious taste!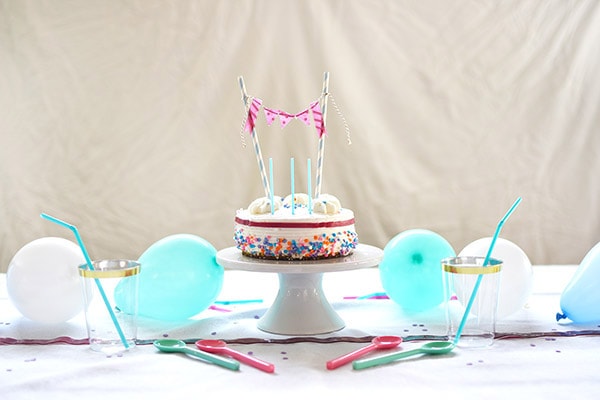 Welch's Fruit Rolls are available at Walmart and many other local retailers, like Kroger, Publix, and Ahold.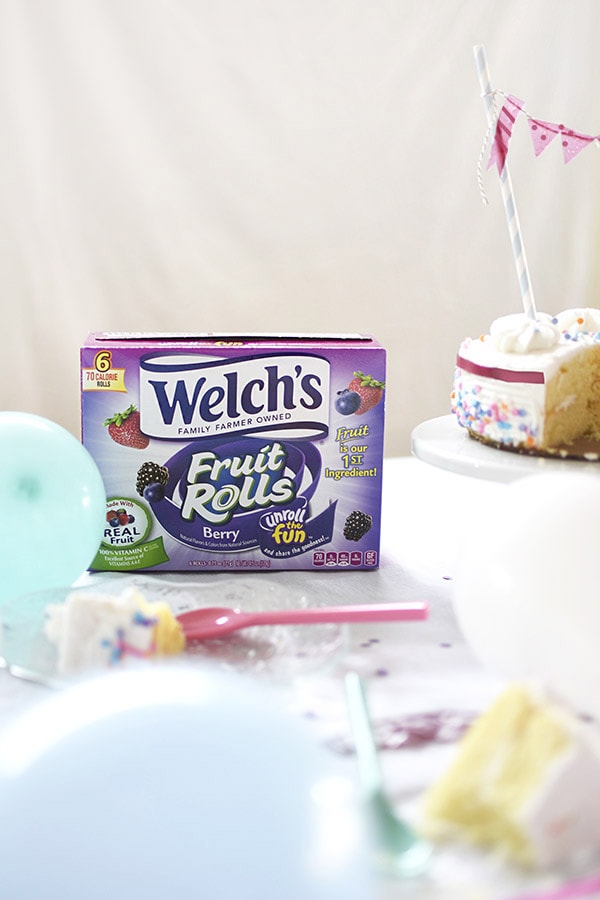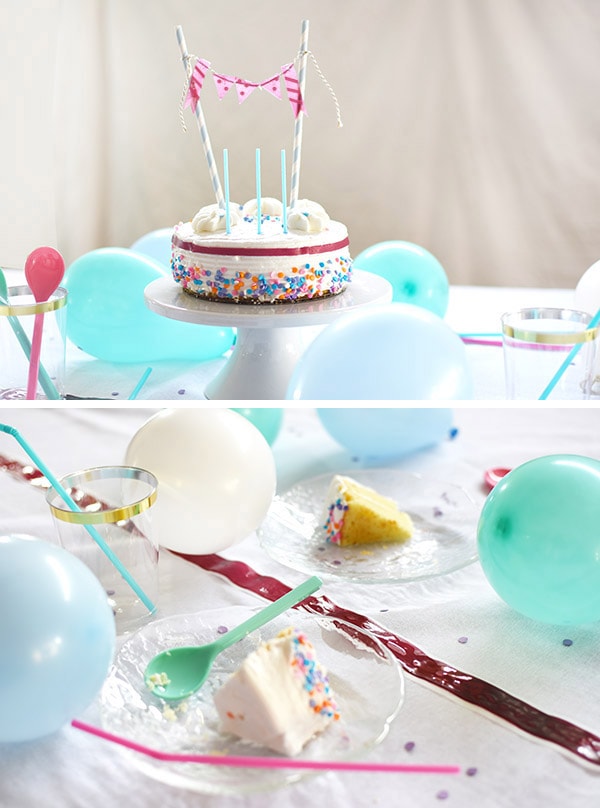 How will you use enjoy your next Welch's Fruit Rolls?
Thank you for supporting brands that help keep Delineate Your Dwelling creating unique fun ideas.
Looking for more simple cake ideas? Be sure to check these out:

SaveSave
SaveSave
SaveSave
SaveSave
SaveSave
SaveSave
SaveSaveSaveSave
SaveSave