INSIDE : Learn how to decorate clothespins with this simple DIY Marbled Clothes Pins technique! Keep that laundry looking on point with this fun craft project.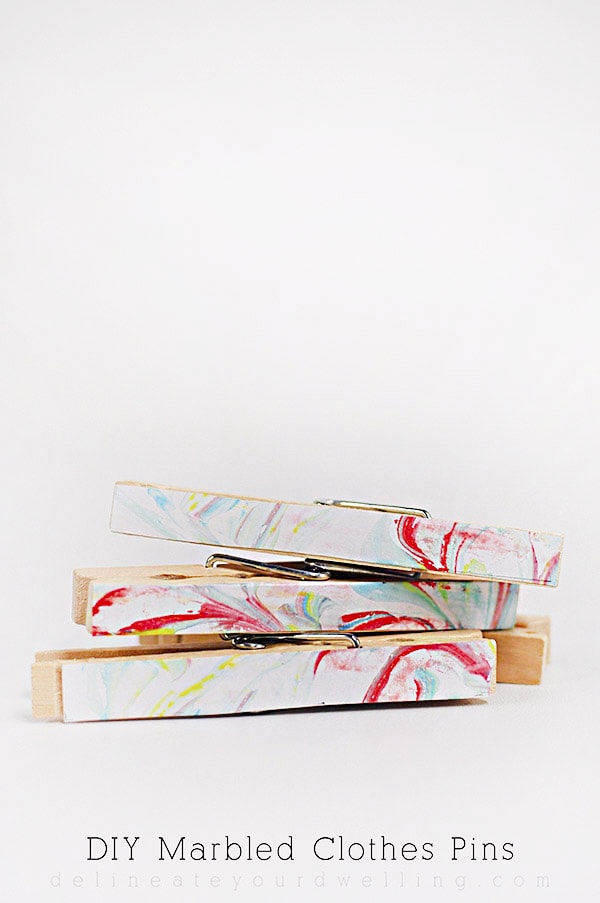 I'm back today with another shaving cream marble project! Last week I shared how I made a DIY Marble Notebook and after I finished, I literally stood up and thought, I LOVE THIS! WHAT ELSE CAN I MARBLE?" I took two steps, grabbed a handful of wooden clothes pins and went to town. Today, I am sharing how simple these fun DIY Marbled Clothes Pins are to make!
You might also be interested in the BOOK that I wrote all about Marbling projects!!
If you are looking for more information about everything involving marbling, my Marbling 101 post might be just what you are looking for!
This post may contain affiliate links. See my full disclosure.
What supplies do I need to make Marbled Clothespins?
Clothes Pins
Shaving Cream
Rectangular Labels
Food Color 1 & 2
Plastic Container
Scissors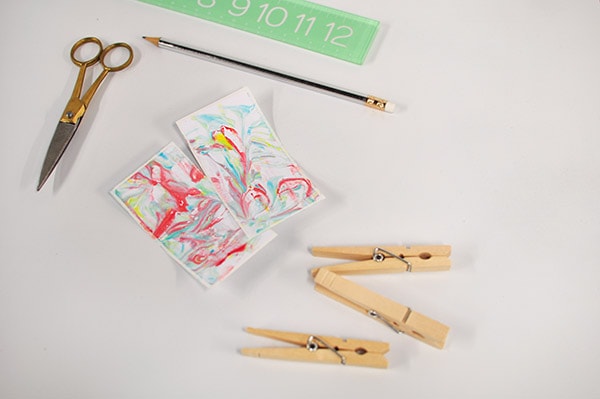 How do I make Marbled Clothespins?
The steps for creating this marbled pattern are in my previous Marbled Notebook post. Be sure to check it out. It's so simple and takes about 3 minutes to do one label.
And once you have your paper labels marbled and dried, it's time to add them to the clothes pins. Start by, measuring your clothes pins width and length exactly. Then, cut to size, remove the backing paper and apply to your clothes pin.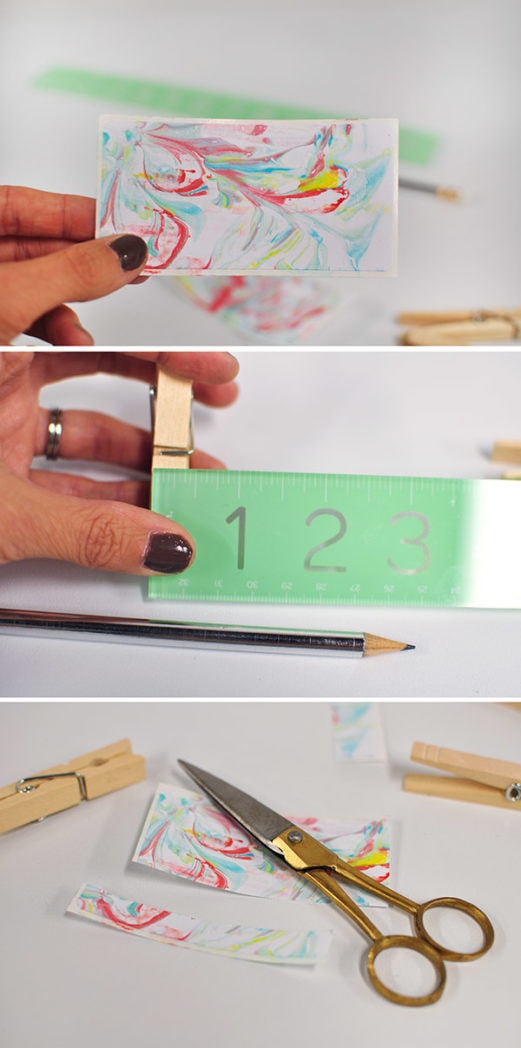 Done and done! Wasn't that a fun quick project.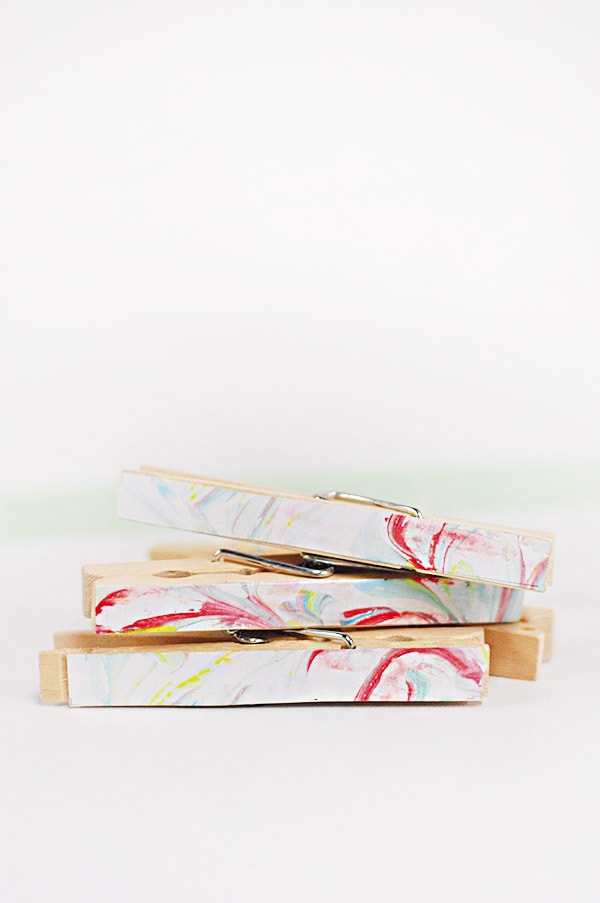 Loving the decorated clothes pin look they now have!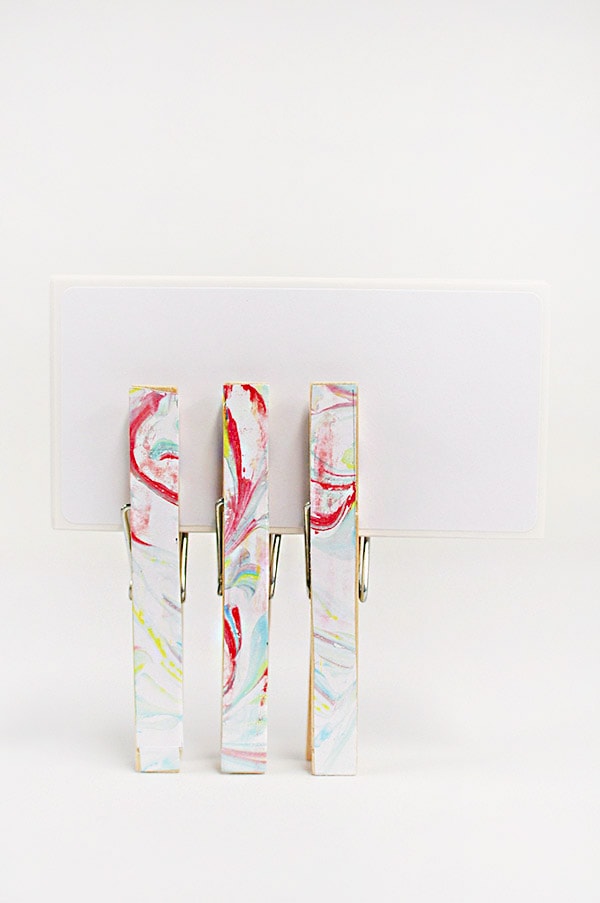 Shaving cream marbling for the win! Looking for more information about How to Marble using Shaving Cream?
Have you tried marbling with shaving cream yet? What have you made?
Interested in my many other marbled projects? You can check out some of these!
SaveSave
SaveSave
SaveSave
SaveSave