INSIDE : It's not hard, it's just work. And it's good to work hard! Download this lovely hard work FREE Printable and hang in any room of your home! Tips on how to become really hard working.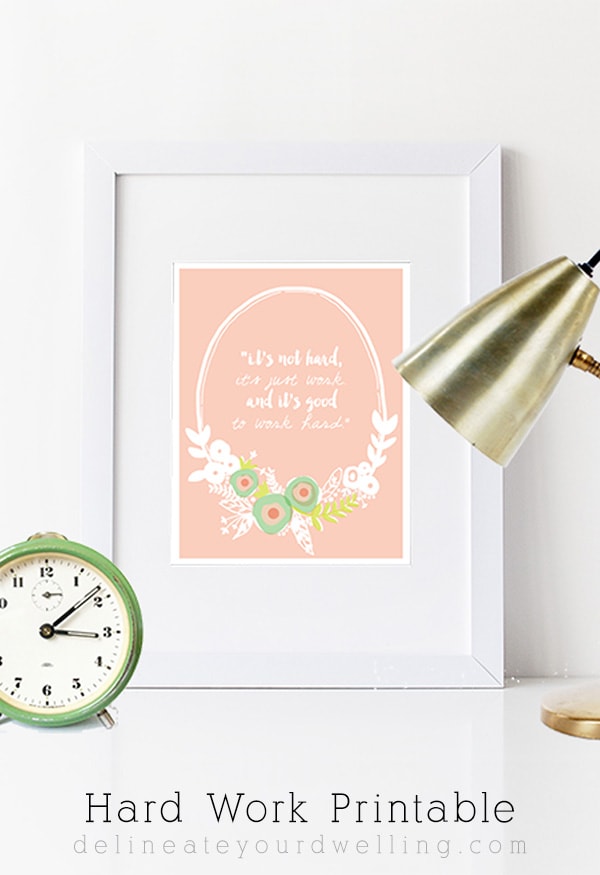 How do I motivate myself to work?
I am a firm believer in working hard to attain goals. I don't think there is anything benefited from quick and easy. For example, I pour my heart and soul into this blog. Each day as I full time parent my two young children and slightly less full time attempt to do this blog, I believe I am teaching them lessons by example about work ethic, diligence, perseverance, taking pride in your efforts.
How do I become really hard working?
I believe we all were created to work and work hard. Whether that work is a full time job, a part time job, a full time stay at home parent, a college student, etc… there are so many invaluable life lessons learned from working hard at something. Today I am thrilled to be sharing this Hard Work FREE Printable with you!
Recently, one of my friends posted on her Instagram that she was telling her young son, as he wanted to give up on something that seemed too hard for him because it was a tedious and long task, "It's not hard, it's just work. And it's good to work hard." I was like, yes yes yes! I need to make that into a printable right this minute.
So today, for all you folks out there working hard towards a dream, working hard and wanting to give up, feeling like the challenge ahead of you is just too demanding… remember, It's not hard, it's just work. And it's good to work hard! You can do it folks, you can do it.
Looking to dive a little deeper into this exact topic? I'm SO THRILLED to share my Just Start ebook with you!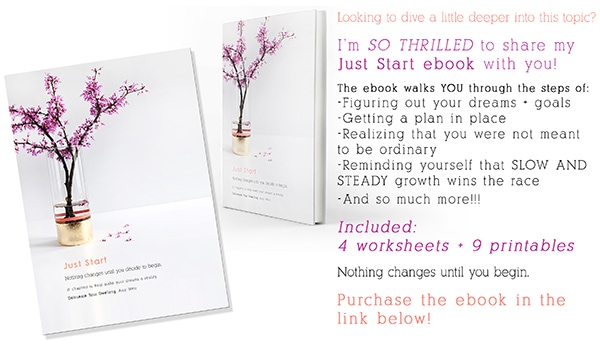 The link to purchase is below!!
This print is available to download in a peach, mint or yellow background option.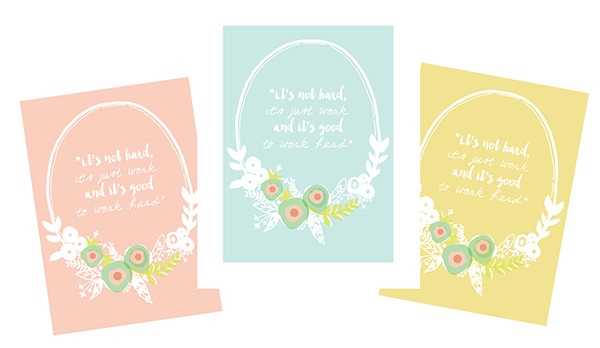 IT'S DOWNLOAD TIME:
Sign up for the DYD Insider newsletter to receive access to my ENTIRE DYD Printable Library along with this 'Hard Work' printable!!!

Already a DYD Newsletter Insider? Click on over here to access the printables library using the password found at the bottom of any email I've sent you.
Ready for more on this topic? Go ahead… Just Start.SaveSaveSaveSaveSaveSaveSaveSave