Stamped Cocktail Napkins and a Free Printable
INSIDE : Learn how to create a fun Stamped Cocktail Napkin

and a

Free Printable to celebrate birthdays with a bang!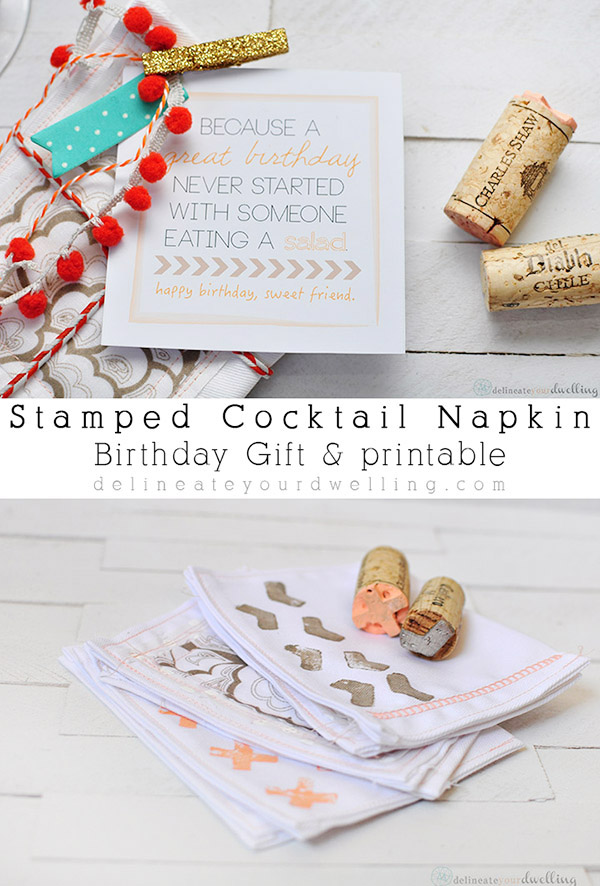 Happy Birthday, sweet blog friends!
Kristen from
Capturing Joy
came up with the best idea. She's gathered
OVER ONE HUNDRED
bloggers together to celebrate our friend's with simple and inexpensive $5 birthday gift ideas and printables! She's heard so many women say that they don't care about their birthdays anymore, but she think it's because people have stopped making them feel special. Let's bring back the JOY of birthdays!
I am
so excited to be joining forces with Kristen in her
Birthday Celebration Week
. All week long, she is sharing birthday tips and giveaways so be sure to check out her Party. Today I am sharing these fun
Stamped Cocktail Napkins and a Free Printable
!
Read to the bottom where you can see ALL one hundred and one other amazingly creative and inexpensive ideas! Kristen is also hosting a giveaway, which is included at the very very bottom.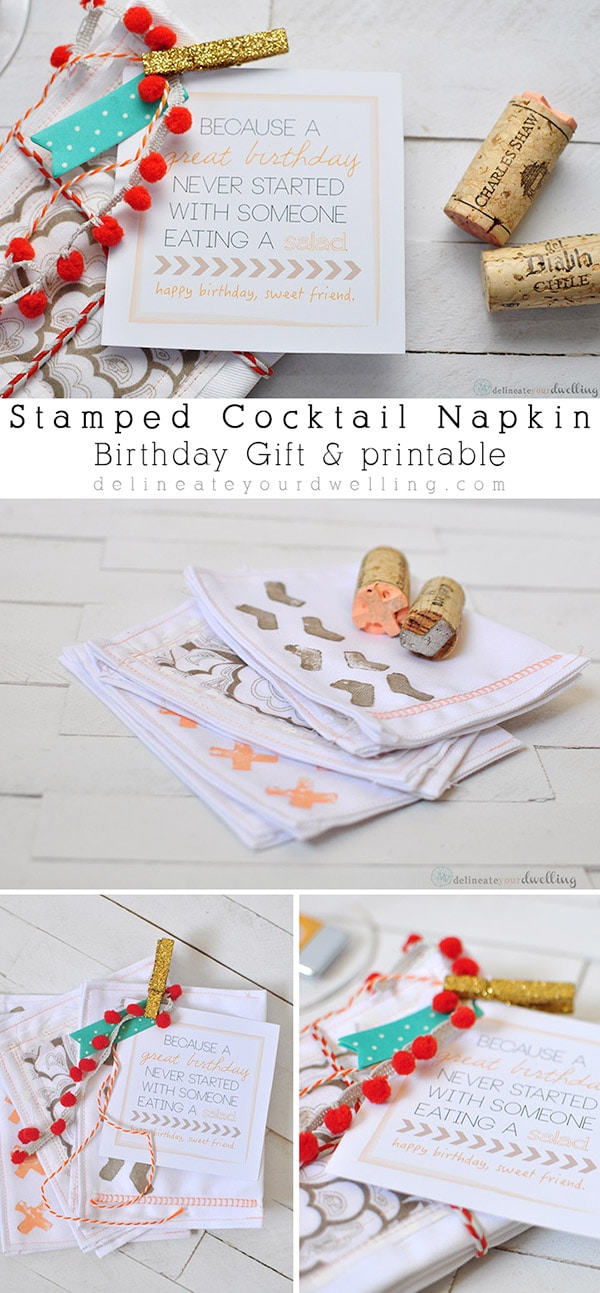 This post may contain affiliate links. See full disclosure here.
What supplies do I need to create a stamped cocktail napkin?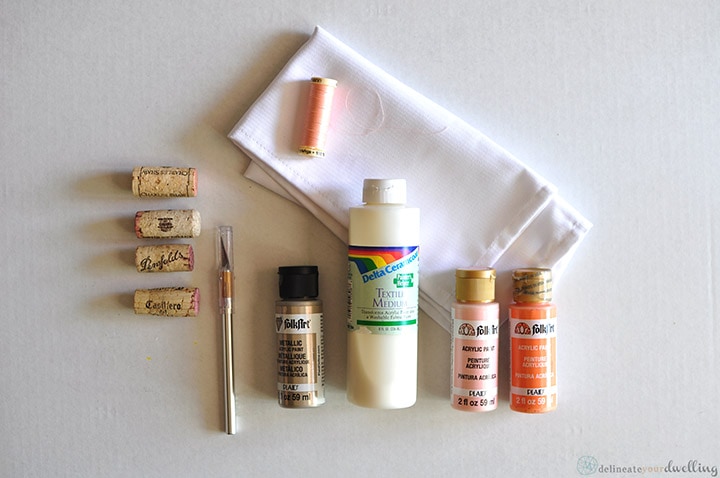 How do I make a stamped cocktail napkin?
Using an xacto knife, I cut out a few simple shapes from the wine corks to use as painting stamps.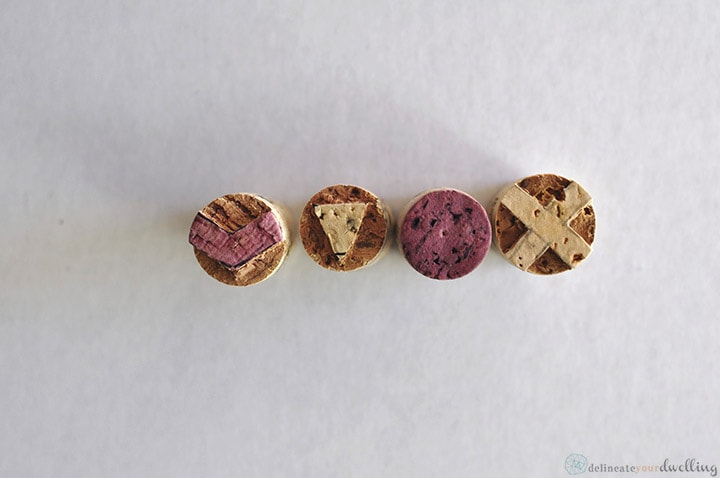 I cut the cloth napkin into smaller sections and did some quick sewing to turn them into cocktail sized napkins. I added a little extra stitching to some of the napkins.
These wine cork stamps turned out to work so lovely.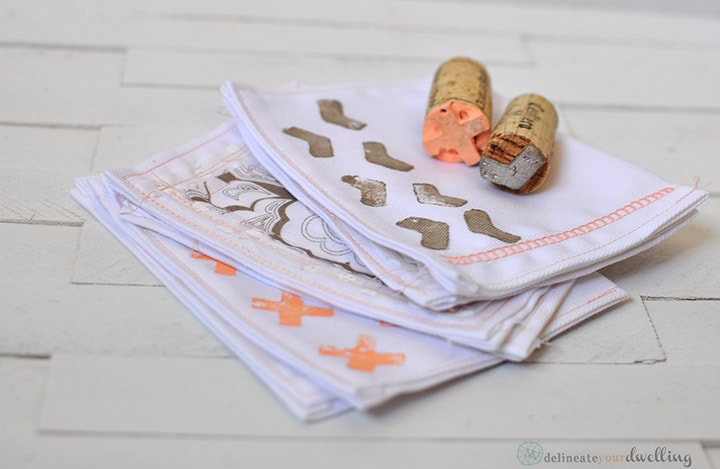 I also made this adorable printable to go with these cocktail napkins.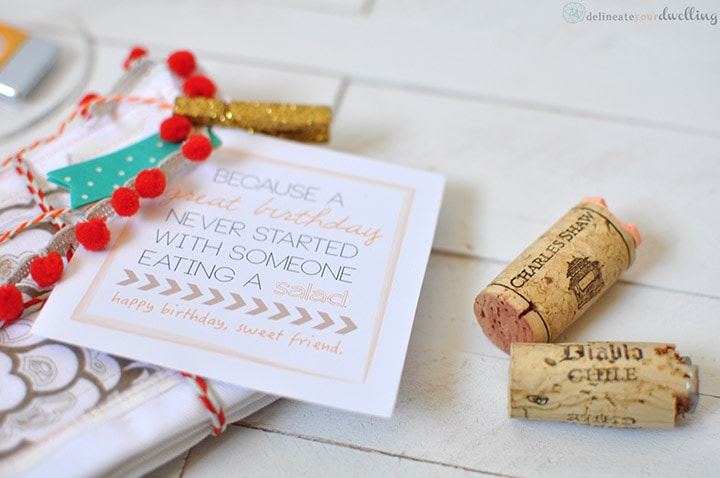 Looking for other cool napkin craft projects? Check these out…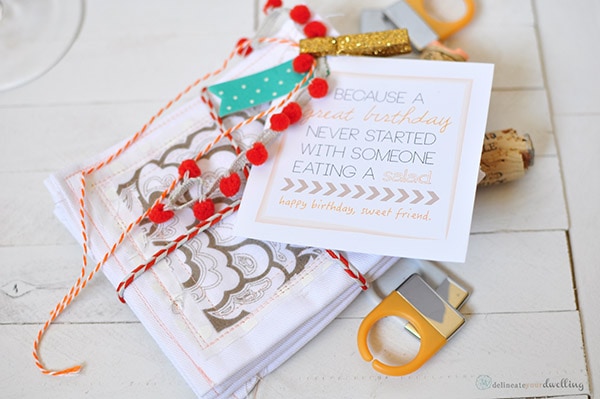 Just to be on the safe side, I actually had to explain this printable to my hubs; this is celebrating that many a wonderful birthday celebration starts with a few drinks or two… or maybe a cake!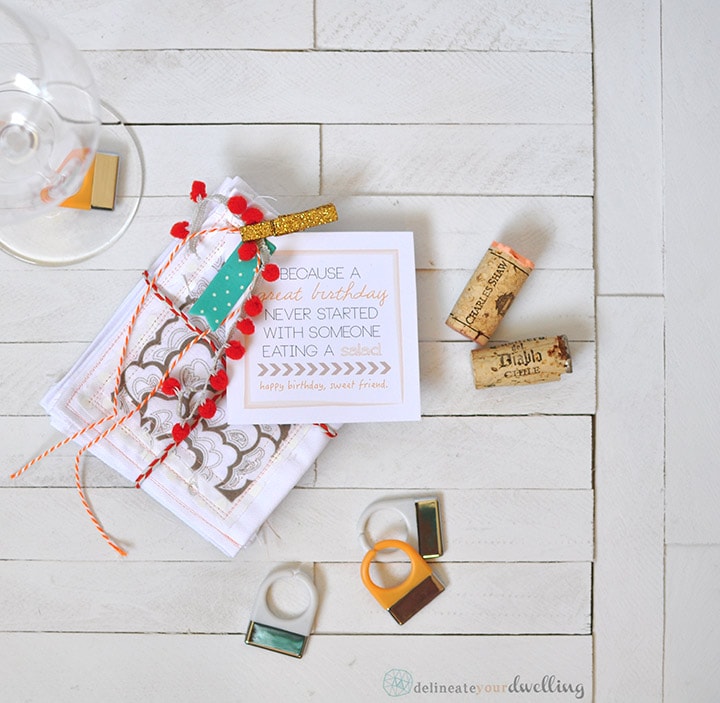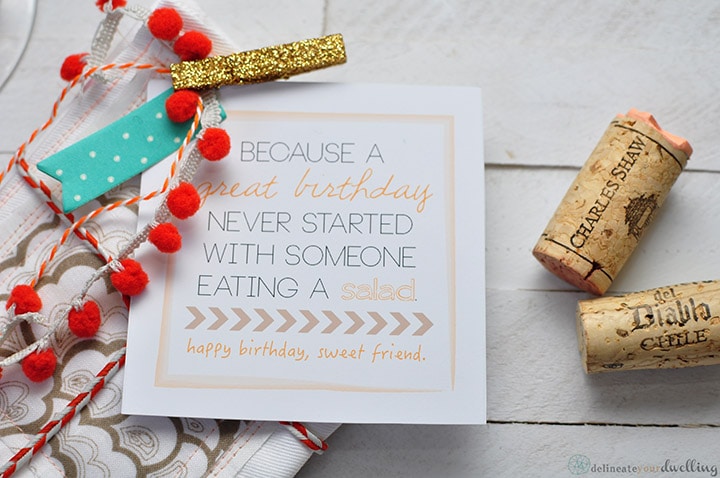 I am sharing this fun Birthday printable with you today!
IT'S DOWNLOAD TIME:
Sign up for the DYD Insider newsletter to receive access to my ENTIRE DYD Printable Library along with this birthday printable!!!

Already a DYD Newsletter Insider? Click on over here to access the printables library using the password found at the bottom of any email I've sent you.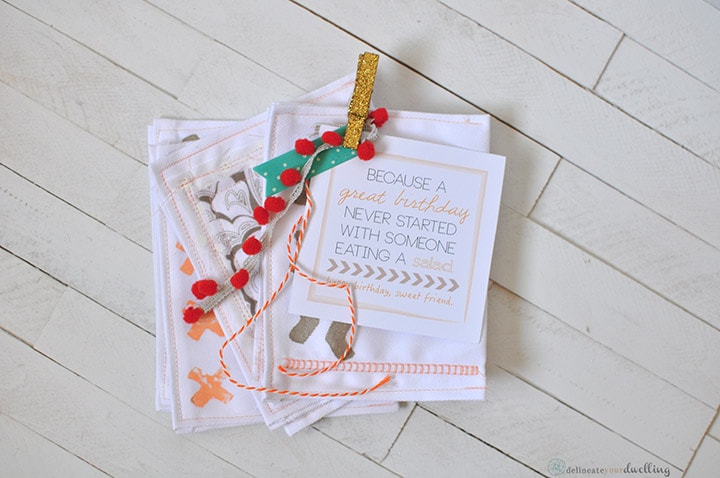 Are you ready for some inspiration? Join in on the BLOG HOP! Click on each of links below each collage to see the gift idea and printable closer, along with instructions on how to make them, like mine above. I like to open a bunch of new tabs, and Pin my favorites for later. Don't forget to follow the Birthday Gift Ideas Pinterest Board as well, to save future great ideas.
Did you have a gift idea that stuck out to you? Go ahead and visit your favorites and let them know you love it!