INSIDE : Learn how to print Botanic Garden Images on old Book page. Turn these images into gorgeous watercolor prints.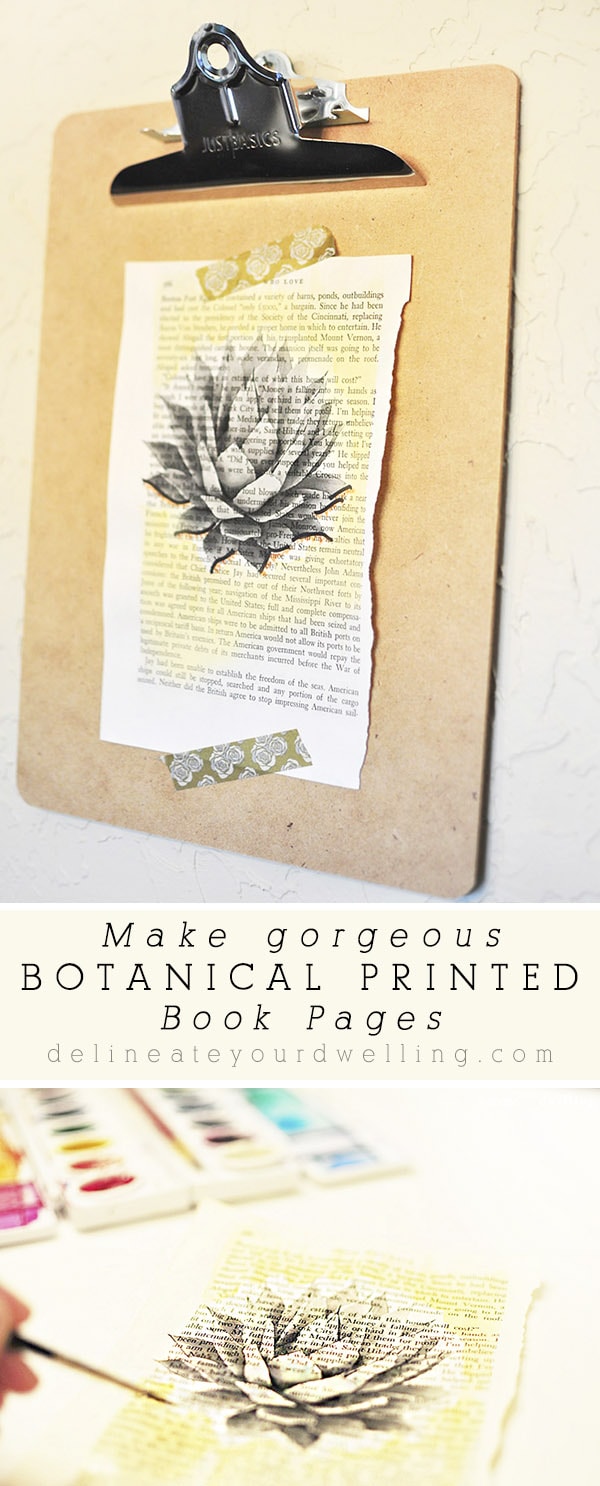 This post may include affiliate links. See my full disclosure.
UPDATED from a March 2014 post.
I partnered with Tiny Prints to create a lovely Garden Party and it was filled with so many fun little DIY projects. Last week, I shared how to cover your pots with fabric. Today, I am sharing how to How to print Garden Images on Book Pages and hang then on a clipboard gallery wall.
Looking to gain insights, tips and methods for not only keeping your plants alive, but to have them thrive? Let's grow green enthusiasts, one plant at a time together with my Happy Houseplants eBook! It talks about how to not kill all the plants, includes a deep dive on numerous trending "it" plants and has 5 fun plant printables to print and hang in your home.
What supplies do you need to print Garden Images on old Book pages?
Printer
Plant Template
Old Book
8.5 x 11 sheet of paper
Scissors
Watercolor set
Clipboards or Frames
Washi tape
How do I make printed Garden Images on old Book pages?
Start this fun project off by downloading these five different succulent plant image template. You can get it right here.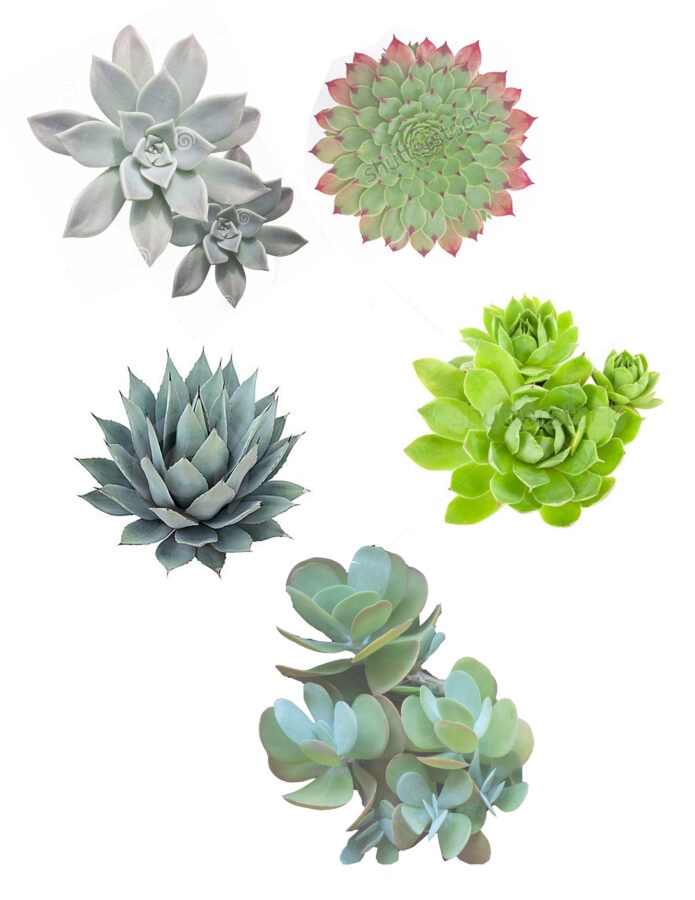 After you download the plant template, find yourself an old book. It needs to be a book that you are okay with taking apart. I was a little more sad about ruining a book, than I thought I would be. I got my book for $0.25 from my local Goodwill, but it still made me a little sad.
Next, remove a few pages from your book. I then used a piece of washi tape and taped my book page to an 8.5 x 11 sheet of paper to put into my printer.
Then, I taped my old book page to a regular piece of letter sized paper with washi tape and ran it through my home printer (you can also take your pages to a local print shop). That is how easy it was to get these succulents printed out.
And I could not stop there of course. So, I pulled out my watercolor set and had some fun adding a bit of light color.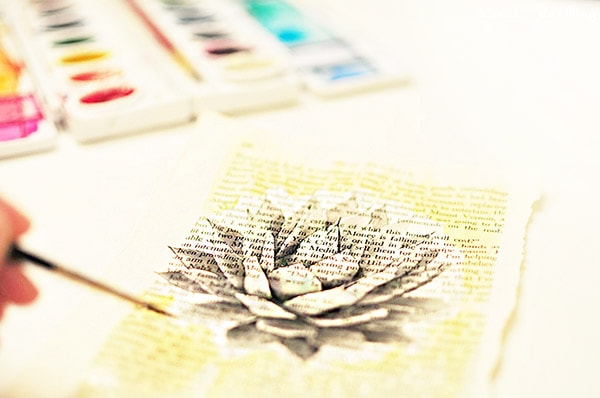 I wanted my succulents and plants to have just a light yellow color around them, but you could add any color you would like! Simply be sure to keep the watercolor watered down and loose.
After you have added the watercolor, be sure to set aside and then dry under a big stack of books to ensure that it will dry flat.
I loved how my little print garden turned out!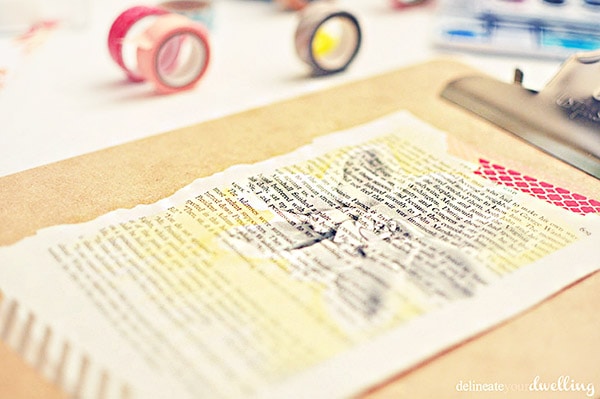 Once the succulent pages had dried, I used
colorful washi tape
to position and tape to the clipboards.
My party was less bright color and more simple garden. So for the party I went with gold only washi tape.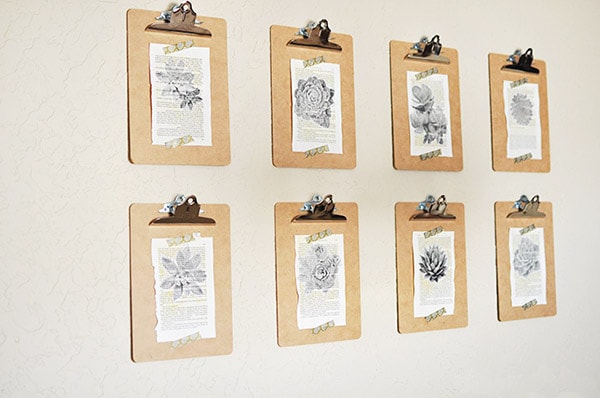 As I mentioned in my
Top Five Party tips post
, sometimes it's the simple things that make your party stand out and I think these lovely succulent prints do just that!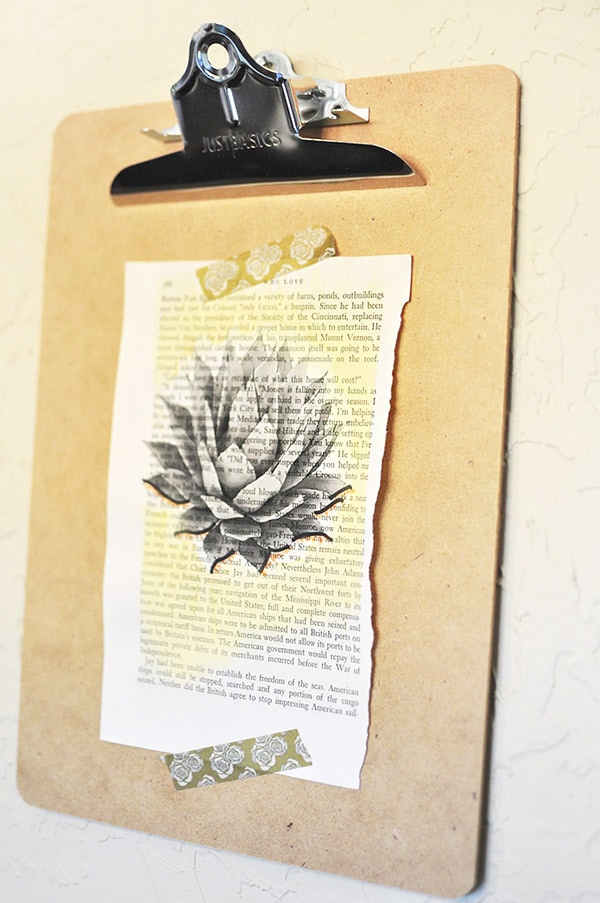 Looking for an easy checklist to help Keep Your Plants Alive? Sign up for my newsletter to get your FREE copy today and access to my how to care for indoor plants ebook, Happy Houseplants!