INSIDE : 12 unique and easy to make Air Dry Clay projects that will instantly wow you! From supply lists to the full tutorials, these projects are incredible and inspiring.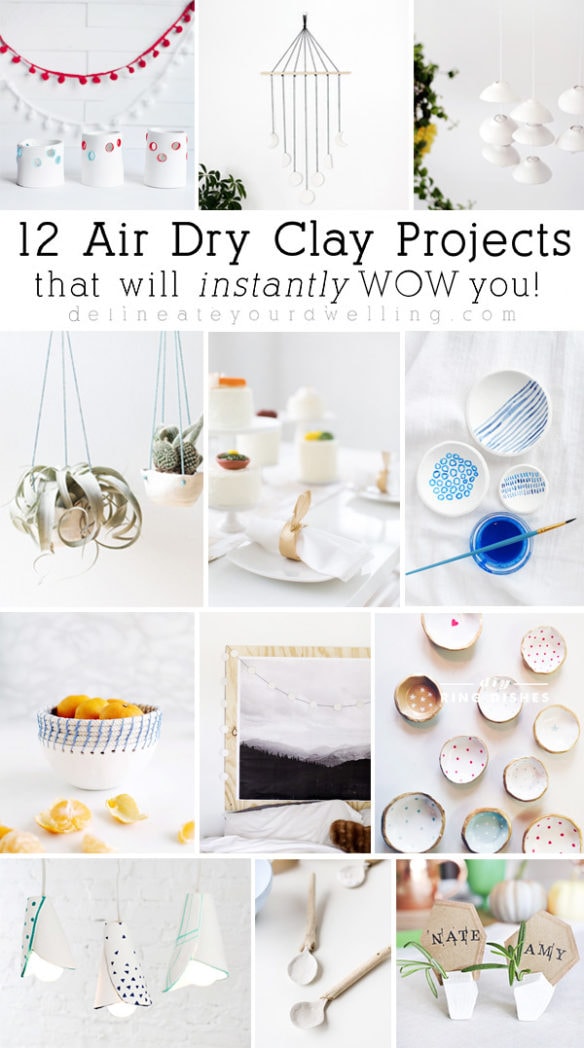 This post may contain affiliate links. You can see my full disclosure here.
A little over two years ago, I did a roundup post of some of my very favorite Air Dry Clay projects and wow – you all loved it. The post has been pinned well over 50,000 times!
Since that was over two whole years ago, it only seemed fitting to do a part 2 with a new batch of my favorite air dry clay projects. Today I am sharing 12 Air Dry Clay projects that will instantly wow you!
What is good about Air Dry Clay?
There are many reasons to love Air Dry Clay. Because it is so inexpensive, you can try and try and try again without huge worry about cost. It is a very easy material to work with. Air Dry clay has a ton of different uses and does not even require baking time to harden. Beyond that, if you use a white clay, you can also paint it any color you would like!
However, if you are looking for a pre-mixed colorful air dry clay, there are many options available. They sell all kinds of colors, too – like white, a terra cotta color and I just discovered a set of gorgeous colored air dry clay, too. After seeing these projects, I hope you are inspired to get to your local craft store and buy some air dry clay!
I have answered that question and many other Clay Tips, Tricks and Technique questions for you in huge post. And if you are still looking for more inspiration, I've rounded up 12 other great Air Dry clay projects here, too.
If you're looking for clay inspiration, seriously look no further.
Be kind and please be sure to pin from the original source!
Clay and Driftwood Spoons : Fall for DIY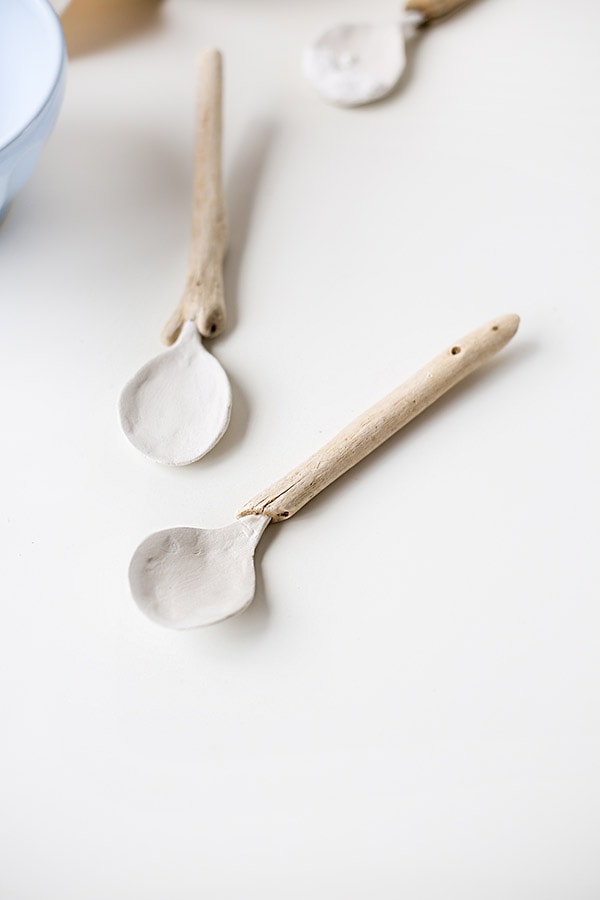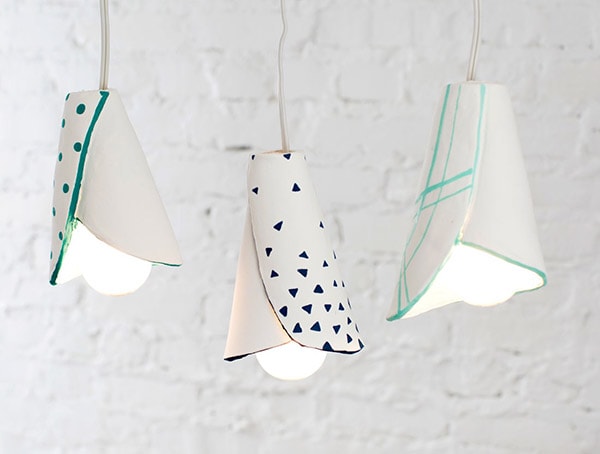 Colorful Clay Animal Heads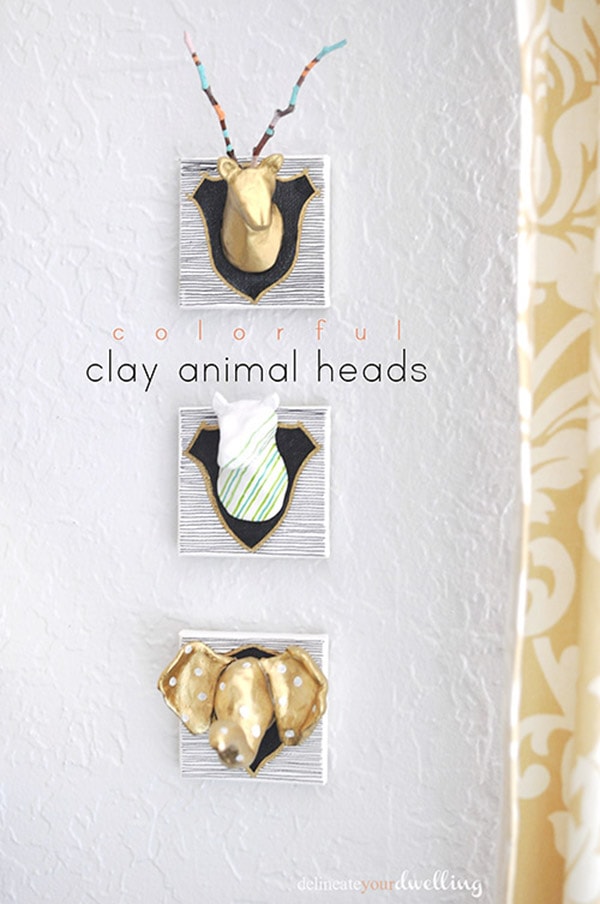 Clay Circle Garland : Poppytalk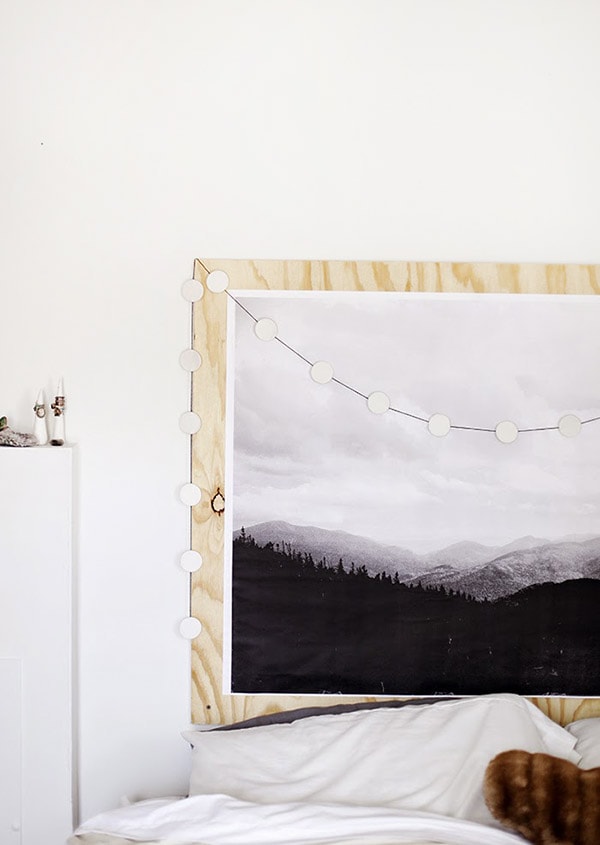 Fourth of July Tea Light Holders : Delineate Your Dwelling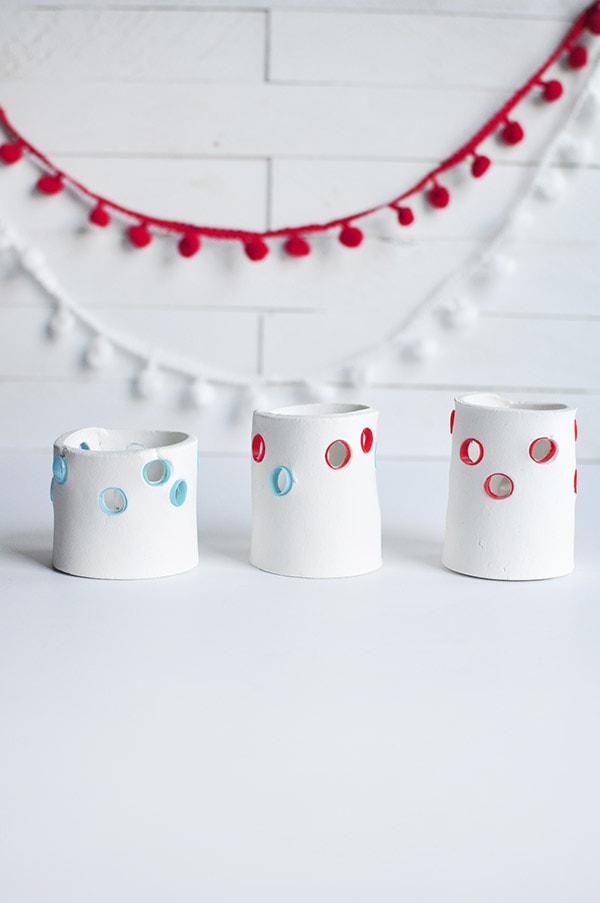 DIY Hanging Clay Planters : Paper n Stitch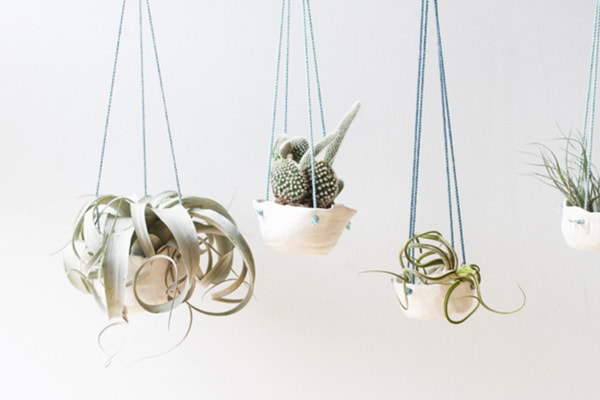 Clay and Rope Pot : Fall for DIY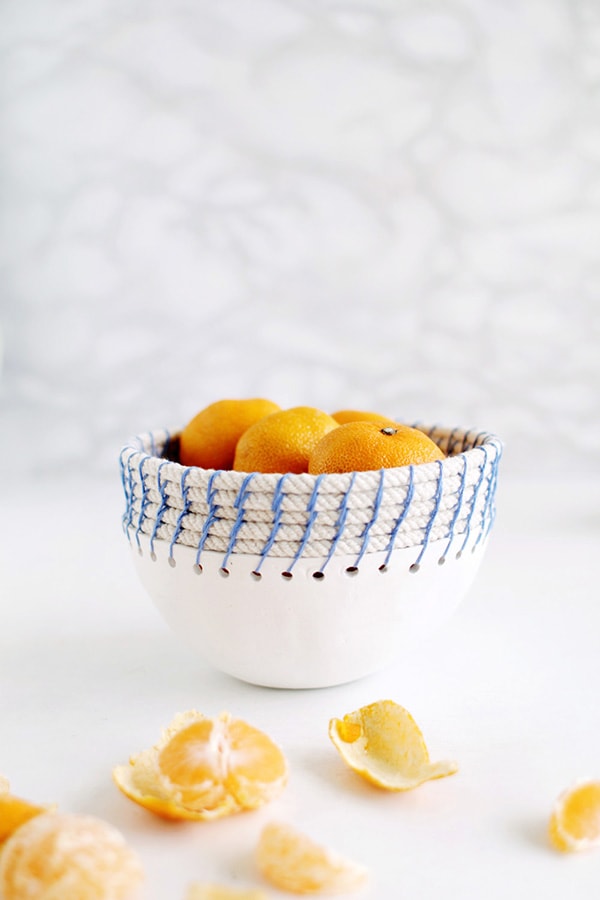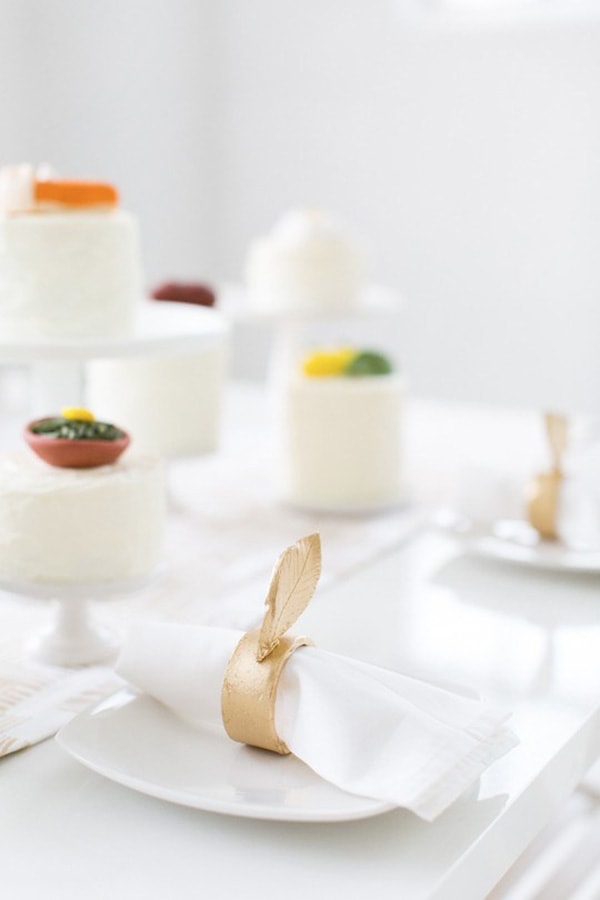 Clay Ring Dishes : Jenn Goodrich Design
Polka dots always have my heart.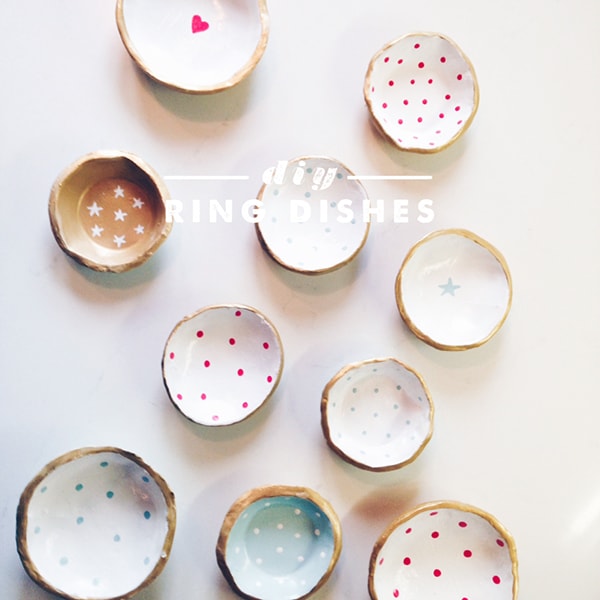 Hand Painted Indigo Bowls : Alice + Louis
The blue against the white is just gorgeous!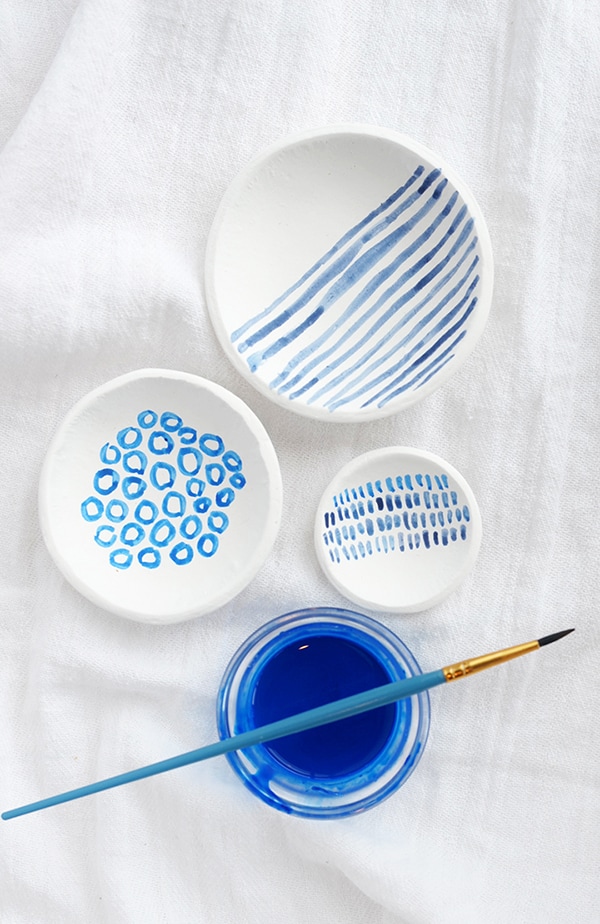 Moon Phase Wall Mobile : The Merrythought
Simple but so lovely!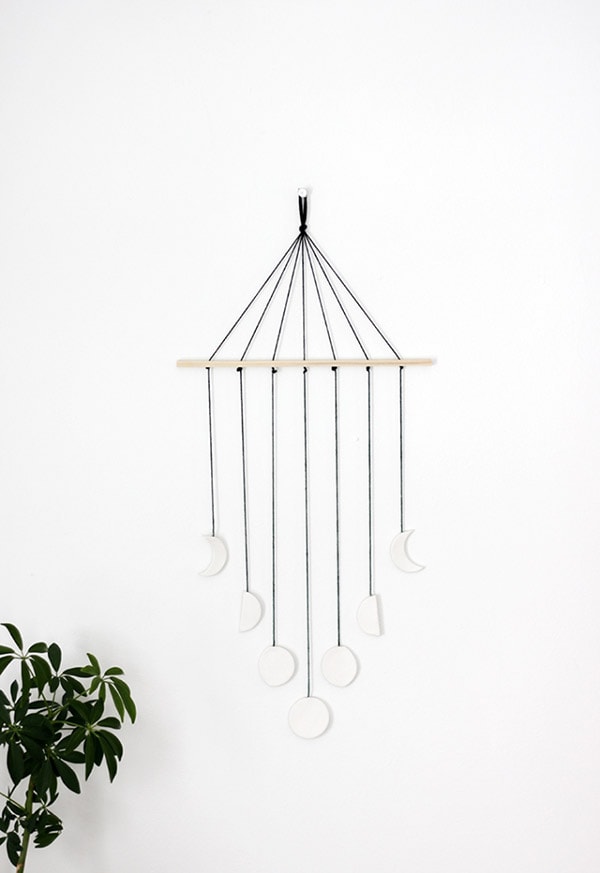 Clay Wind Charm : Design Sponge / Fall for DIY
I bet the sound these charms make is lovely.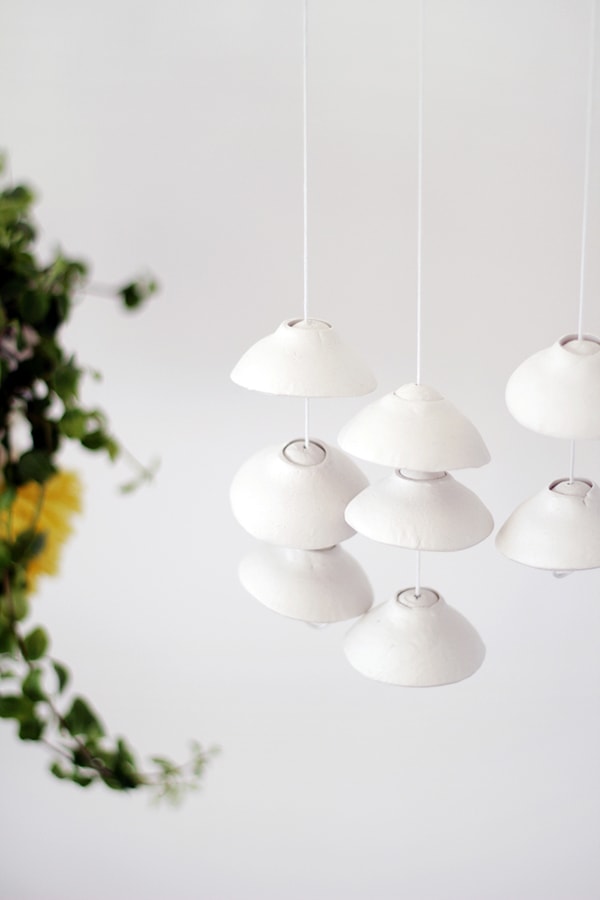 Geometric Clay Place card Holder : Delineate Your Dwelling
I love the simple geometric shape of this clay project!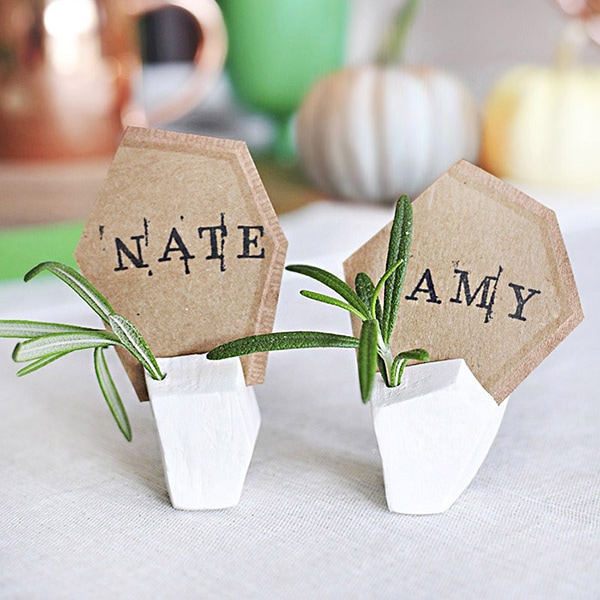 Have you made any projects with Air Dry Clay? Be sure to share because I still have a little bit left to use!!
Looking for MORE Air Dry Clay projects? Hope you are inspired by them!
TIPS, TECHNIQUES + TRICKS FOR USING AIR DRY CLAY.
Colorful Clay Animal Heads | DIY Clay Garland | Geometric Place card Holders | Clay Rings | Clay TDAY Banner | Colorful Clay Animal Heads | Geometric Clay Jar | Fourth of July Tea Light Holder
SaveSave
SaveSave
SaveSave
SaveSave
SaveSave
SaveSave
SaveSave
SaveSave
SaveSave
SaveSave
SaveSave
SaveSave
SaveSave
SaveSave
SaveSave