Top 10 Favorite Script Fonts
INSIDE : My top 10 Favorite Script Fonts with a modern handwritten look! Be sure to get these free downloadable best Script fonts. They are perfect for writing letters, invitations, party games and more.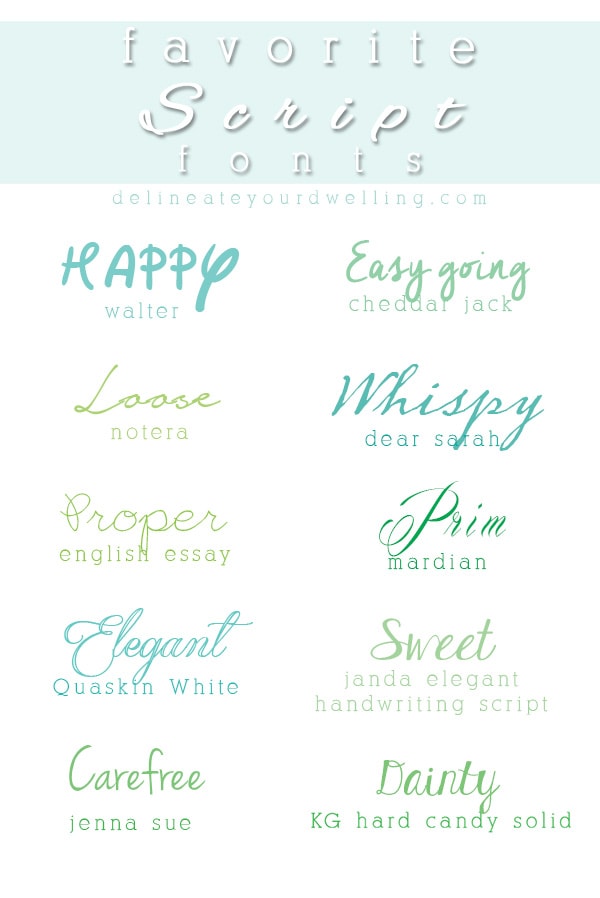 I have been collecting fonts for years now. Even while working as a landscape architect many years ago, I would find and download cool fonts when I had a spare moment. I loved to use different script font types on project boards for clients.
Some people collect shoes and purses, I collect notepads and fonts. Yes, I know – I'm super cool. Today I am sharing my Top 10 Favorite Script Fonts. I think they all have a fun script font modern look to them, too.
Download all the fonts below for FREE!!
qaskin white / janda elegant handwriting

jenna sue / kg hard candy
SaveSave