INSIDE : Download 16+ of the best and my personal favorite Fall Fonts for this year! They are the perfect fonts to create pumpkin carving party invitations, to BOO your neighbors or send out invites for an Apple Cider tasting party!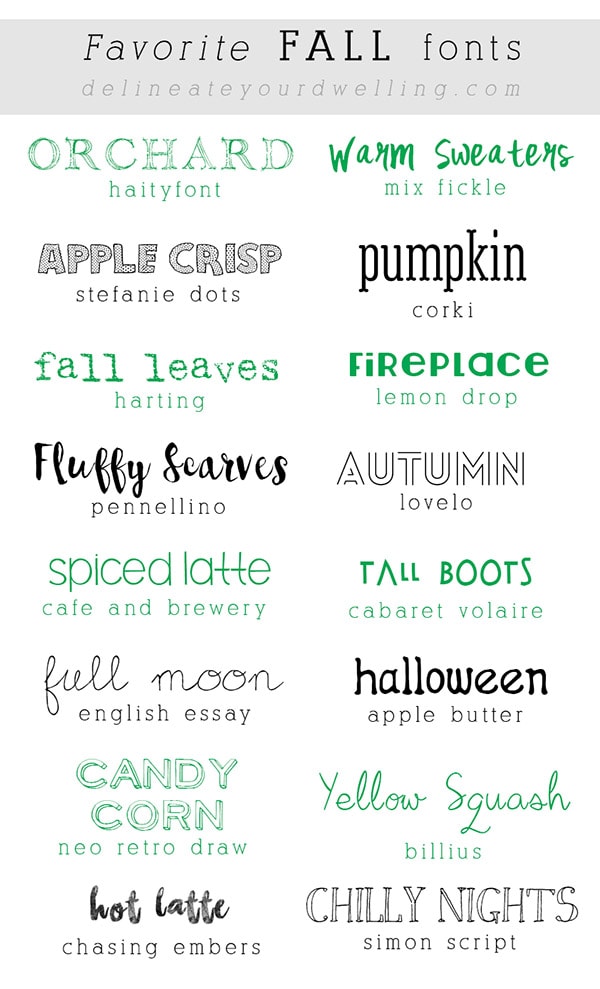 Honesty time. I have some hoarding tendencies in regards to a few things in my life.
Number One hoarding problem would go to cute notebooks.
Number Two hoarding problem would go to paper calendars.
Number Three hoarding problem would go to office supplies and last but certainly not least…
Number Four hoarding problem would go to FONTS! (I know, I'm super coooool with my hoarding.) Today, I am sharing my new Favorite Fall Fonts. And guess what, they are all FREE.
Be sure to sign up for my DYD Free graphic printable group for more fun like this.


Be sure to download all the fonts below for FREE!!
pennellino | lovelo

cafe and brewery | cabaret volaire
What are your favorite fonts? Share them because I'm always looking for new ones!
SaveSave
SaveSave
SaveSave
SaveSave