INSIDE : Learn how to customize your notebook cover in a few simple steps using fun and colorful scrapbook paper! Personalize your notebook to reflect your style.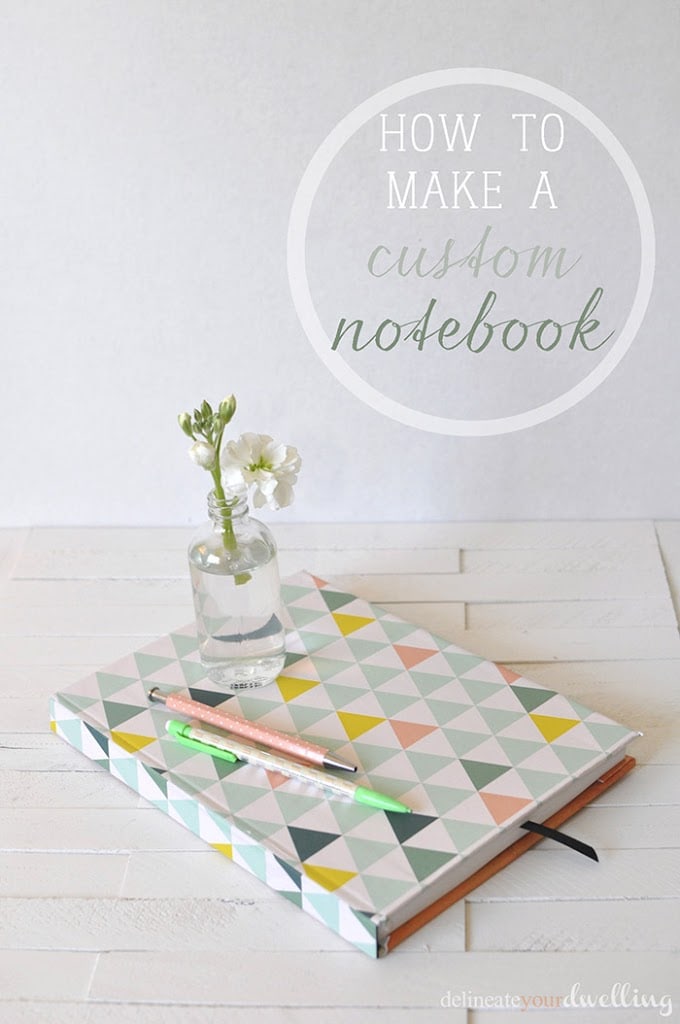 This post may contain affiliate links. See full disclosure here.
I love paper. I love pretty paper. I love paper calendars. And I really love journals and notebooks. Some people go crazy for purses and shoes, I go crazy for paper products (totally cool and normal, I know). Today I am sharing, How to customize your notebook cover!
I was on the lookout for a nice notebook. I searched Target for weeks, I went to Anthropologie and I even checked out Francesca's. I kept coming up empty handed. Finally, I bought an inexpensive notebook and decided to take on the task of making it my own.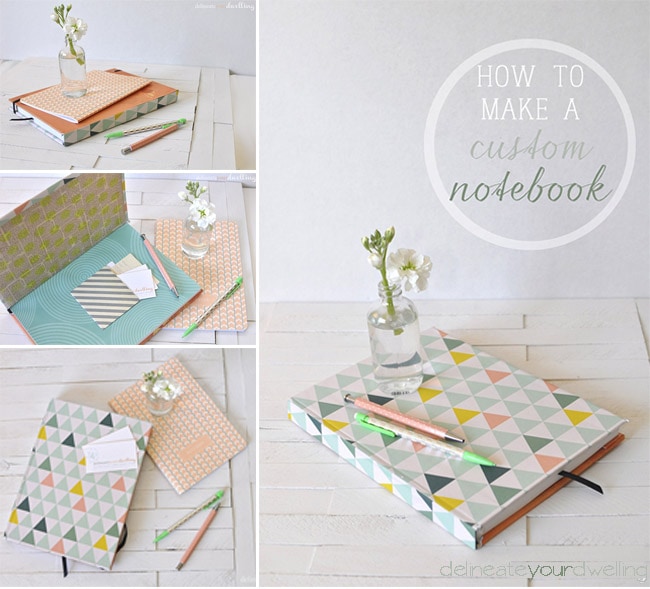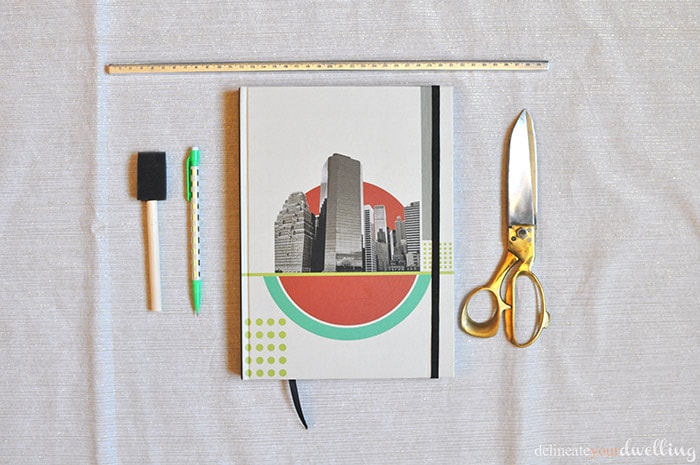 Steps to make a custom DIY notebook.
I picked out papers for both the front and back notebook cover. And also a third scrapbook paper for the interior of the notebook.
First, I started by covering my notebook binding. I measured out 2″ on either side and the length to match the notebook with no extra. I then, applied
Mod Podge
to the paper and the notebook binding area. They adhered quite quickly.
Then, I laid my notebook on top of your paper and mark out 2″ from the edge of the notebook. For the corners, I cut them in a diagonal and treated them as if I was wrapping a present. A little mod podge on both sides and the front was done.
The back of the notebook had an elastic band attached. I very gingerly pulled one edge of this band out of the notebook. Then, I measured exactly where the cutouts needed to be located in the scrapbook paper and then fed the elastic band through them.
Using a heavy duty stapler, I then stapled the end of the elastic back down, applied Mod Podge and secured that back cover.
Here is how the back turned out. Clean and simple.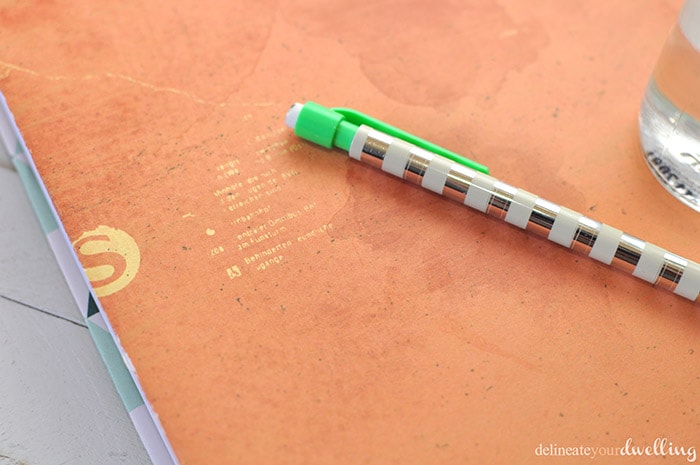 The final product was so much better than anything I could have bought at a store!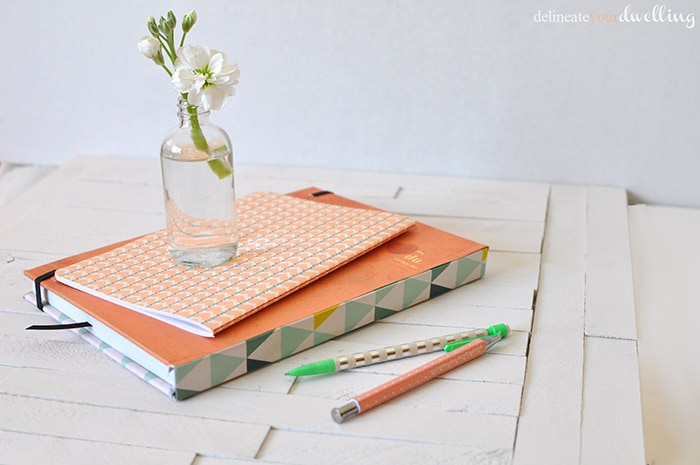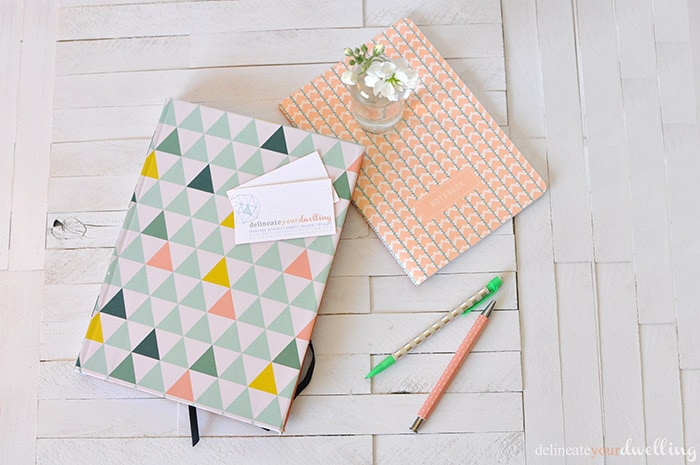 Since I will be using this notebook at an upcoming conference (Alt Summit), I wanted a place to have extra business cards to pass out at a moment's notice. Here are my cards.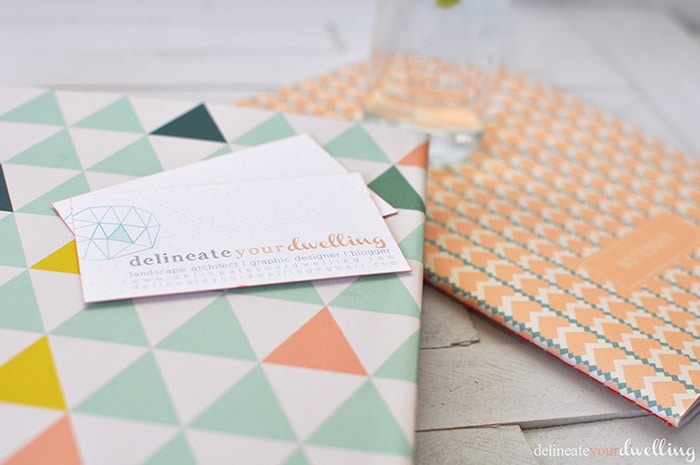 And to easily store them, I attached this fun library card holder inside the front cover.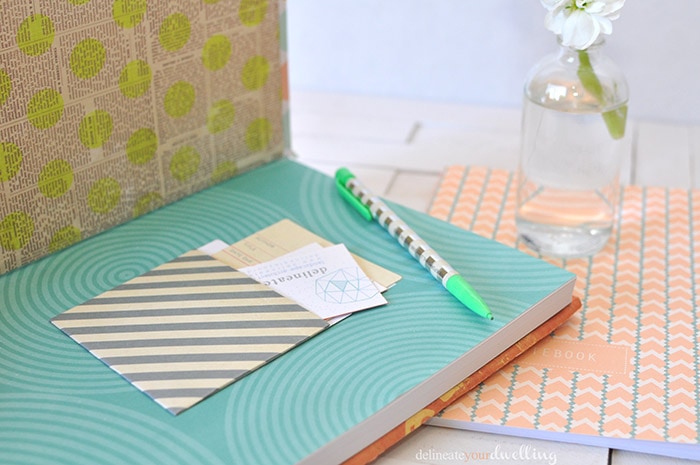 Oh yes, I also added the green polka dot paper inside both the front and back covers to hide the exterior paper wrapping around.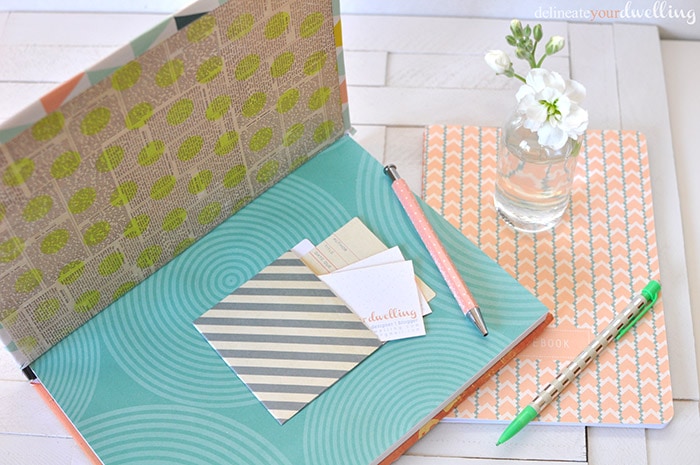 I could not be more thrilled with how this notebook turned out. I've been so tempted to start jotting some notes in it here and there, but am holding off until Alt Summit. Will power!
Am I the only one who is paper crazy? Please tell me there are others out there.
If you liked this project, you may like my
Simple Painted Notebook
post.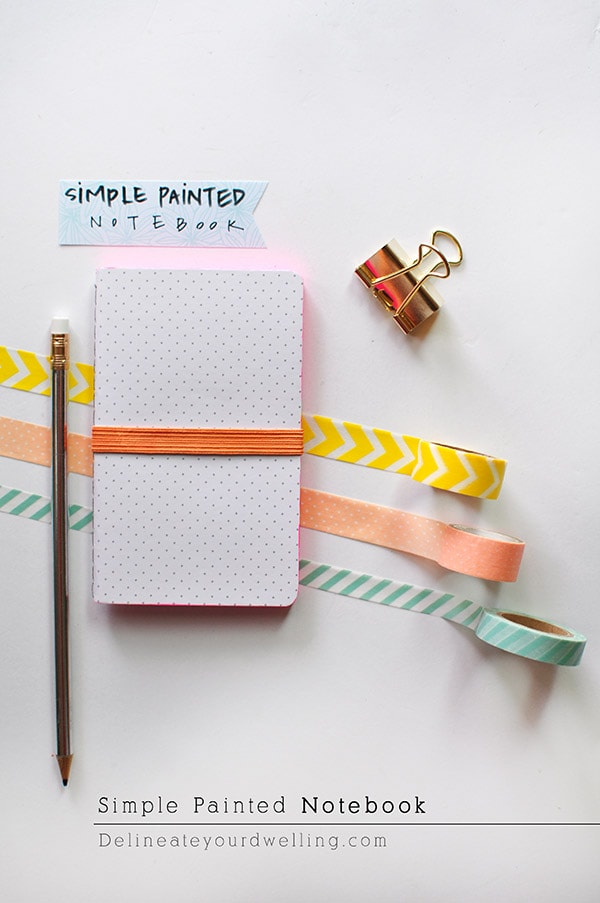 Speaking of paper, I am now selling a paper To-do list!
Who said staying organized can't be functional and pretty?!