What more could you want than a chalkboard with some extra color and a witty succulent saying?!! Today I am sharing this fun Stay Sharp succulent picture I created. It is an easy little DIY project and let's be honest, in my opinion, succulents and cactus will always be on trend!

This post may contain affiliate links. See full disclosure here.
SUPPLIES NEEDED:
Chalk (or WHITE colored pencil)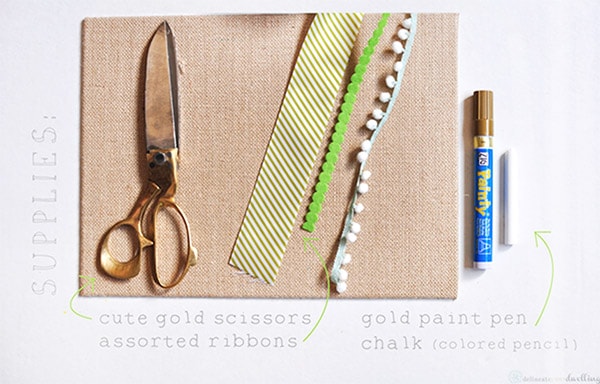 My first order of business was covering my board with the gorgeous green ribbons. I wanted the background to have lots of color and pattern since I would be adding a more plain chalkboard overtop. I cut the ribbons to size and hot glued the edges to the back for a clean look.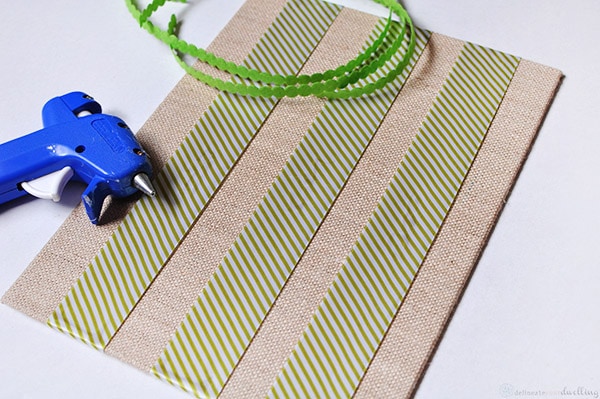 Next, I sprayed a piece of cardboard with
chalkboard paint
and cut it into an oval shape. I wanted a whimsical look, so I purposefully cut it not a perfect circle. I added some trim with the
gold paint pen
.
Here is my tip of the day! For a chalk look without future smears, use a white colored pencil. Be sure you know what your design will look like because you can't erase once you start. However IF, you do want to use this as a chalkboard then use a piece of white chalk.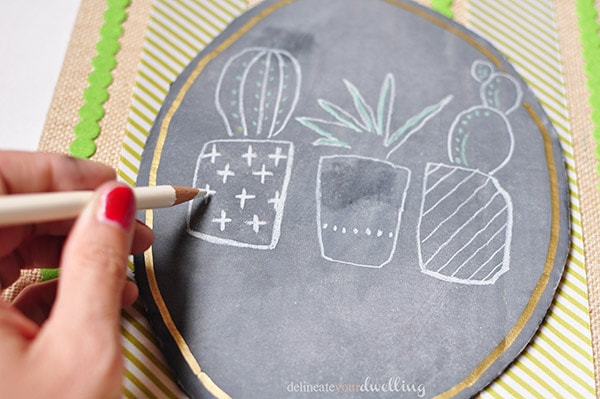 I added a little "stay sharp" sign and added a small piece of cardboard to the back to give it some dimension.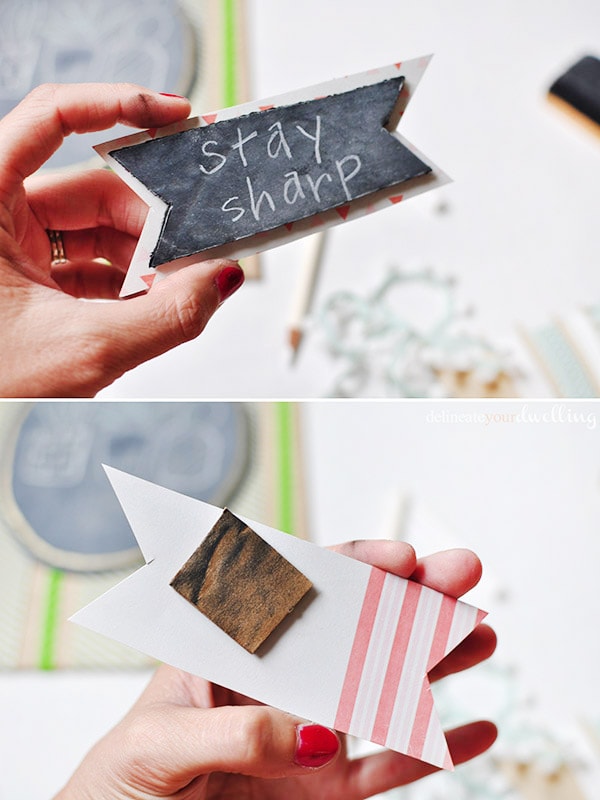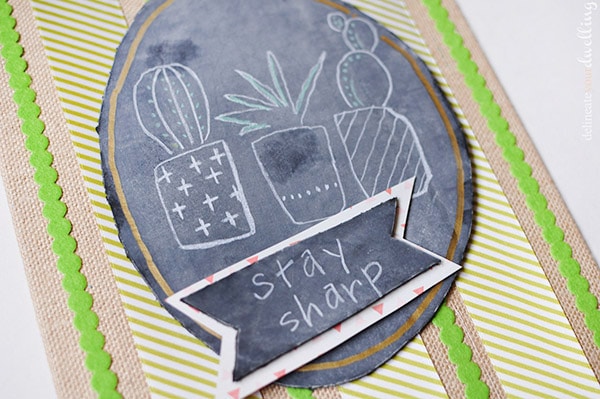 I really love how it turned out!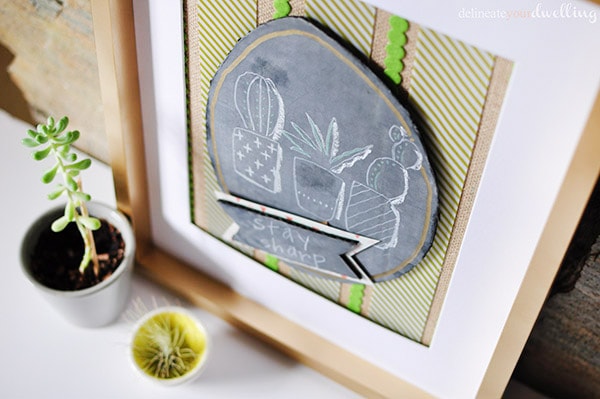 It has a chalkboard vibe but with more whimsey and color.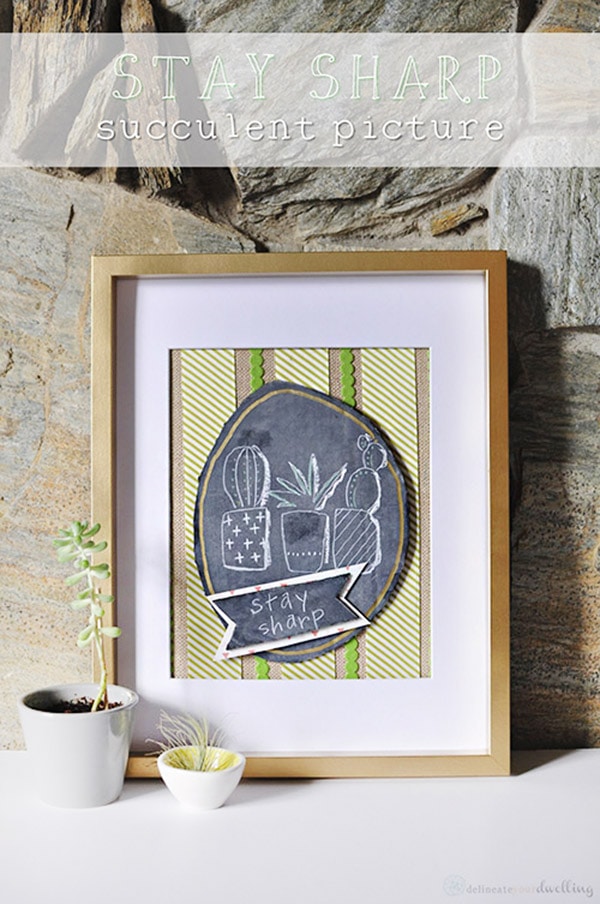 If you are looking for more Easy DIY Artwork, you might want to check out these simple tutorials I put together for other paintings.
Looking for other fun projects like this? You might like these!