INSIDE : Learn how to create colorful Twig Colored Pencils in under 15 minutes. Colored pencils never looked this fun, so be ready to get drawing!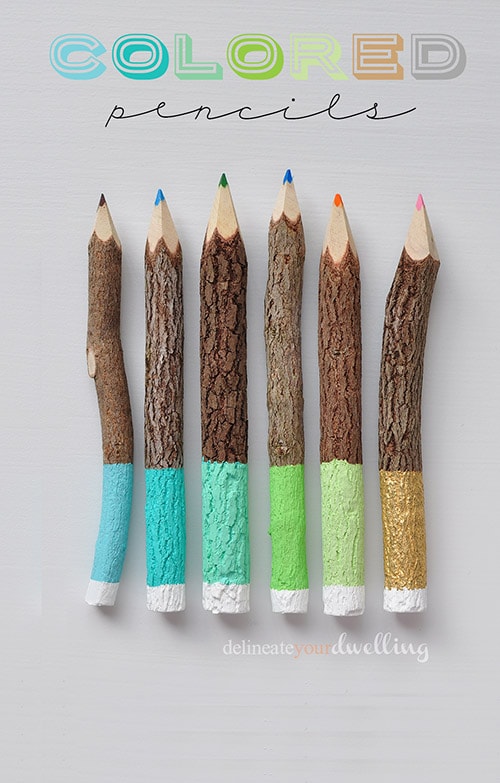 This post may contain affiliate links. See full disclosure here.
This post has been updated since it's original September 2014 publish date.
As a practicing Landscape Architect for 8 years and have a soft spot in my heart for all natural organic materials, so when I spotted these twig colored pencils I fell in love.
However, I wanted to add just a little extra something colorful to them! So today I will be sharing how to create twig colored pencils. And if you are liking these pencils, you will definitely enjoy my Gold Dipped Pencils.
What supplies are needed to make Twig Colored Pencils?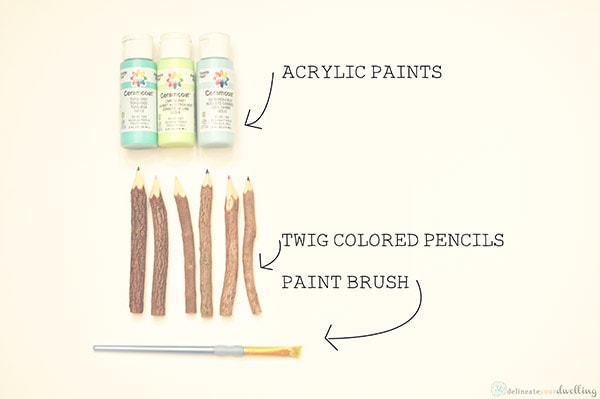 How do you add color to Twig Pencils?
The first step to adding color to twig pencils is adding either washi tape or painter's tape to the twigs for where you want the main color to be.
Using your acrylic paint and a paint brush, give your twig pencil a few coats of color.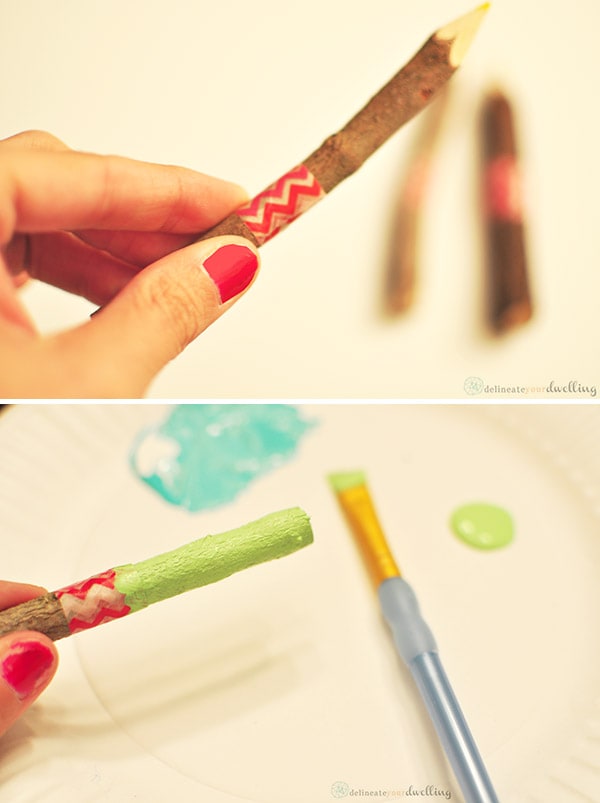 Before the paint has fully dried remove your tape. This helps prevent any peeling of paint after it dries.
Adding the white tip
After the colorful paint has fully dried, add another layer of tape. This will be where the white painted tip goes.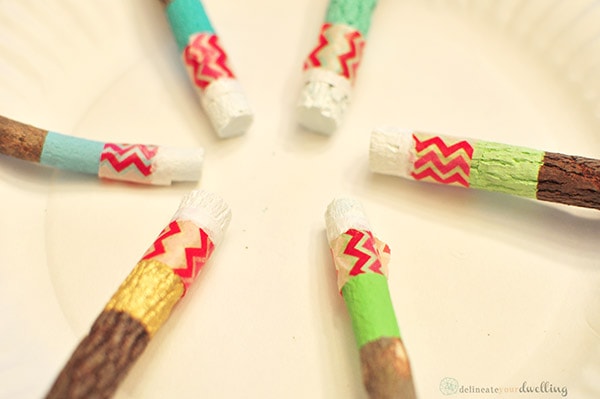 Once the paint has all dried, it is time to use your fun twig pencils!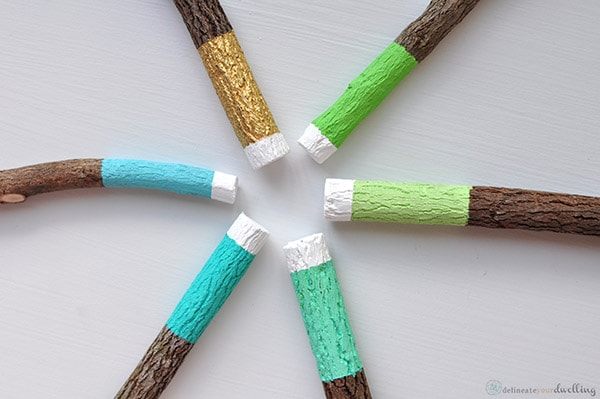 And the best part is you can paint them to match any color palette or decor that you have!
I love all of these, but the gold one might just be my favorite.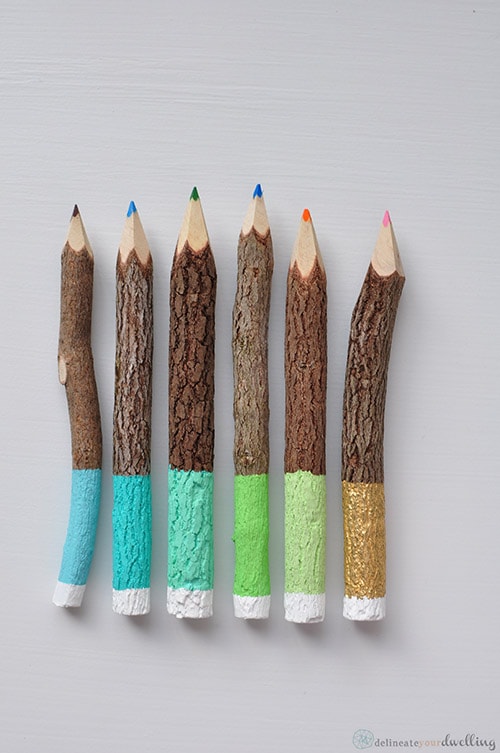 This post was originally shared at One Krieger Chick.
Looking for other fun projects like this? You might like these!