INSIDE : Learn how simple it can be to frame large unusual items like a WASH clothes hamper with a company like Framebridge.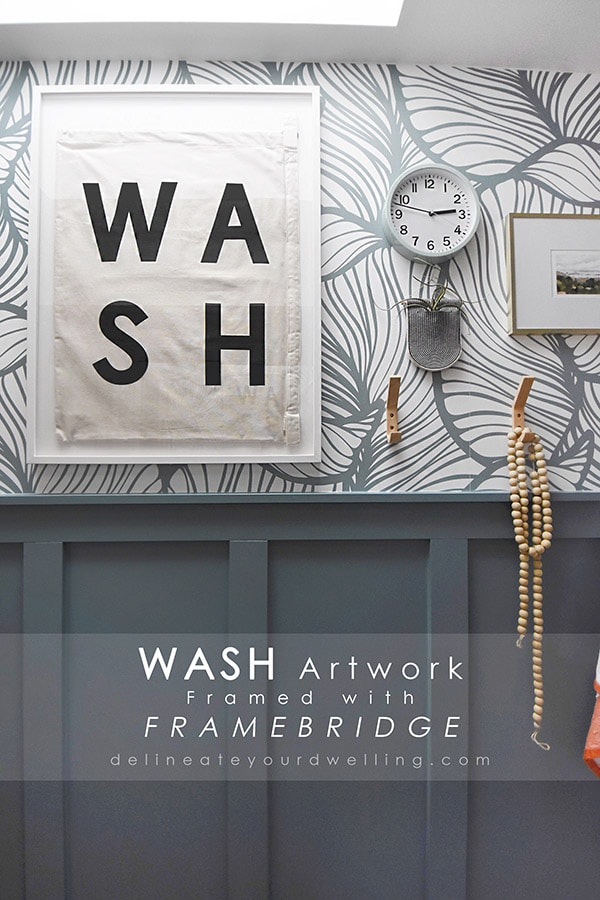 Thank you to Framebridge for providing the framing product for this post. All opinions are 100% mine.
I love when you find companies online that have spent time creating not only gorgeous products, but clear intuitive websites! I partnered with Framebridge to help me frame my huge WASH cloth hamper and it was such a dream.
What is the process of ordering a frame from Framebridge for your art?
Once on their site, you have 11+ options of different objects to frame. You can frame digital photos, posters, original art, Instagram photos, mailed in photographs, documents, wood + canvas, textiles, newspapers + magazines, a miscellaneous object, a jersey or their "something else" category.
I selected the textile option for my hamper. Next you are asked to take a picture of your item and upload it to their site. I don't know how they do it, but based on that picture, Framebridge knew my basic measurements for the textile. It was roughly 22″ x 29″… so pretty large!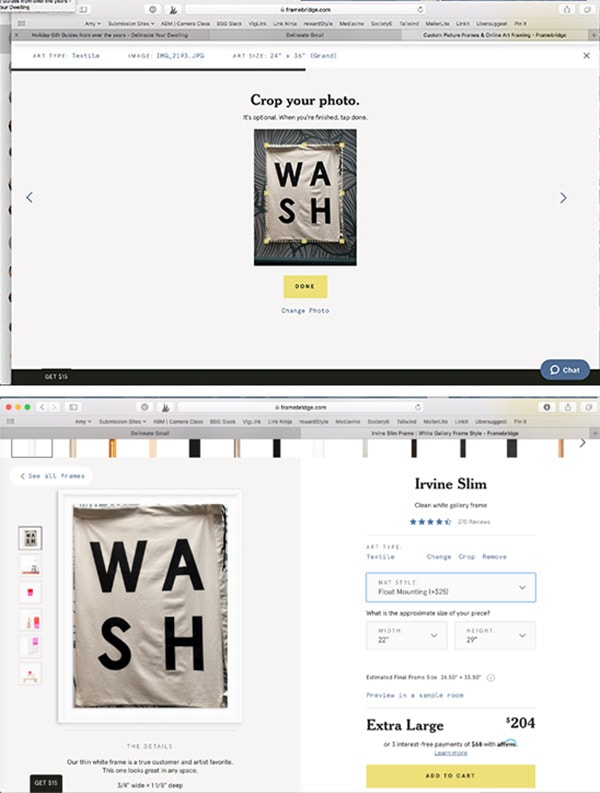 Next, you start creating your actual frame! You can select your mat style and mat color. And there are so many different types of frames to pick from.
I loved that all of them showed my artwork in the frame, so I could really get a good idea of what the end product would look like.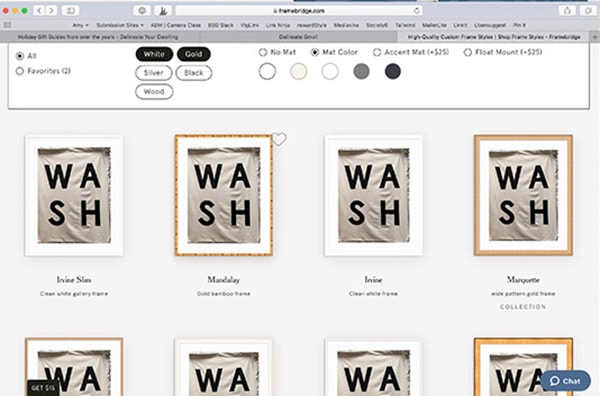 After I made my final selection, I went with the Irvine Slim due to to size constraints in the bathroom, they let me know that a round tube mailer would be arriving at my doorstep in the next 3-5 business days.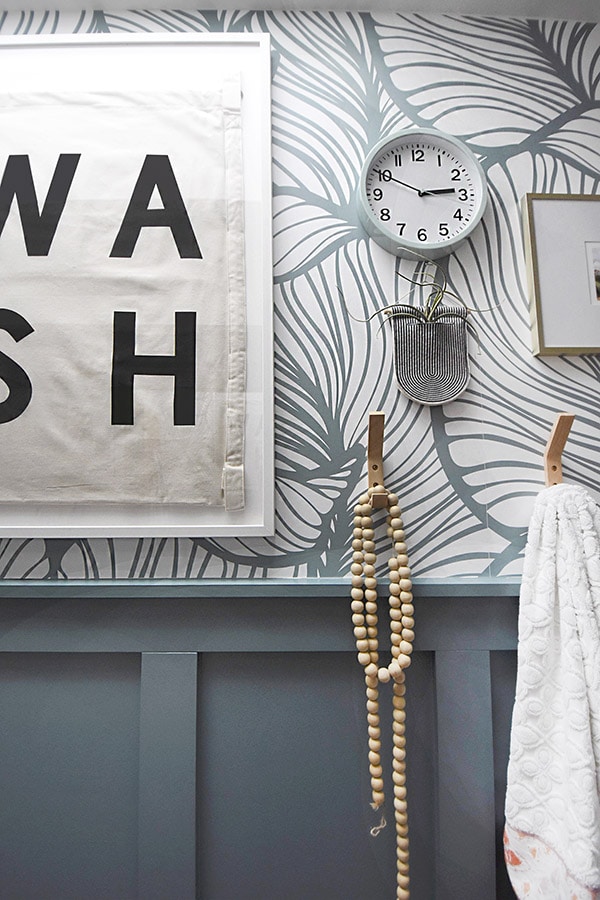 Once my mailer arrived, I packaged up the WASH cloth hamper and using their pre-paid sticker, sent the package right back to them. It was so neat because I got emails during the entire process.
Framebridge emailed saying, "your package arrived to our warehouse. Soon our creative team will be reviewing your artwork." Then, I got an email saying their expert framers were getting started with the framing process. Getting those step by step emails made me feel a part of the process and set my mind at ease as to what they were up to.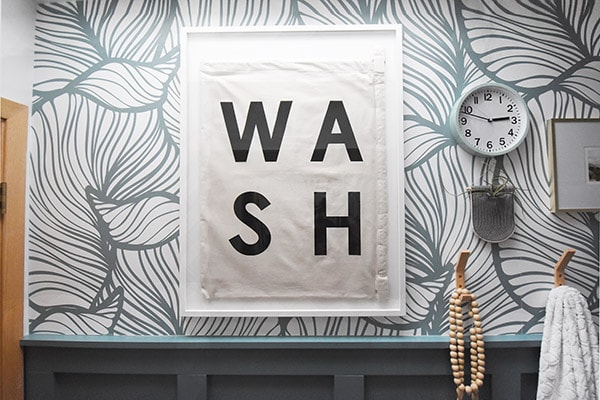 Before I knew it, my WASH artwork was done and being sent back to me all framed and ready to hang on the wall.
Final WASH framed artwork
I had some size limitations due to my recently installed Modern Board and Batten accent wall and they were able to completely accommodate that, which I was thrilled about.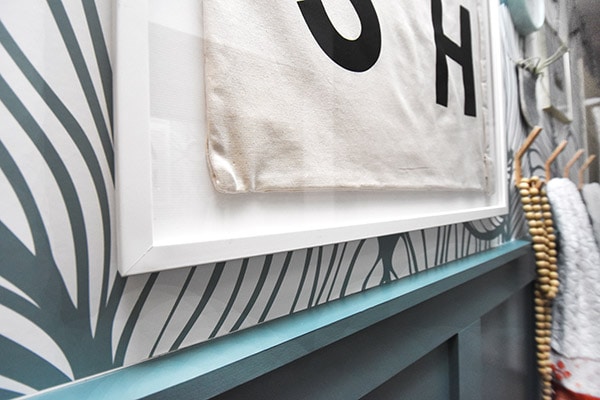 I'm so happy with my graphic WASH piece of art and think it is the perfect touch in our newly updated bathroom!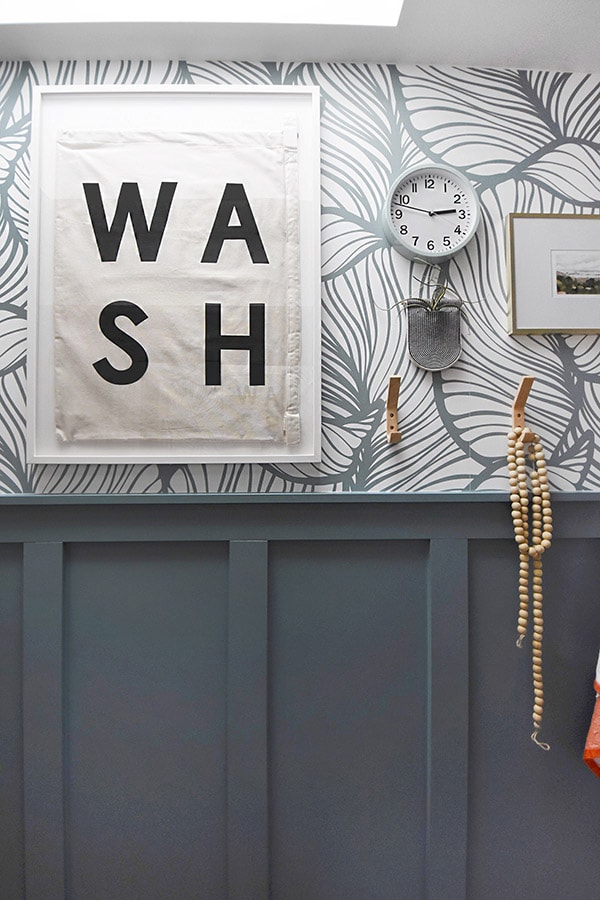 Thank you again to Framebridge for this gorgeous framed piece of art! And thank you to my readers for supporting businesses that keep Delineate Your Dwelling running.
Be sure to follow the entire guest bathroom process!
Hallway Bathroom Plans
Removing your Sliding Glass Shower Doors
How to Build a Modern Board and Batten Accent Wall
WASH Bathroom Artwork framed
Hallway Bathroom Reveal
MY Home –> Want to check out my each room in my home?
I have inspiration, tips and inexpensive ways to make your home YOU.