After six years in the creative – making business, it really felt like this was the year I attempted to stop the insane hustle and really dug into the backside of my business to make it work better for me. I really wanted to put in effort to work smarter, not harder.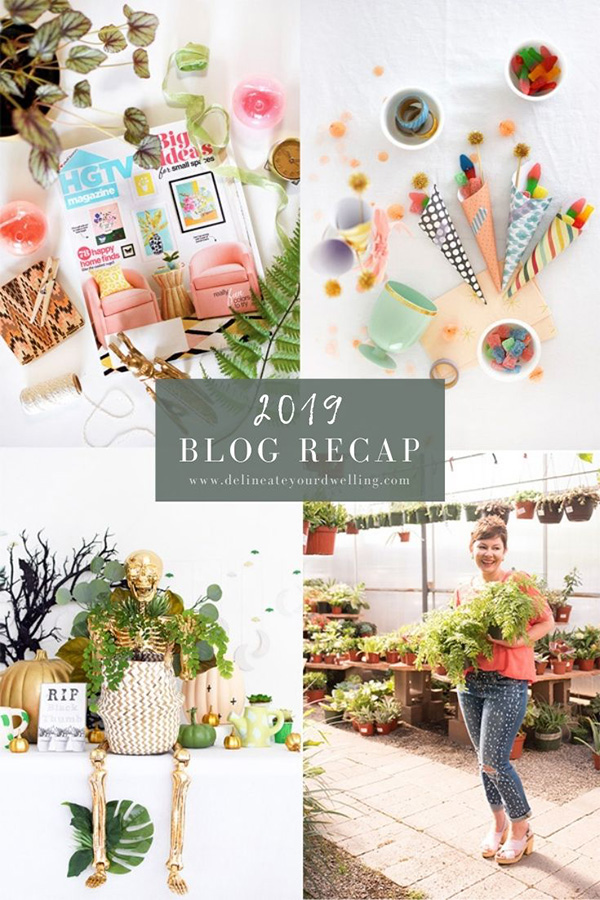 In many ways it felt like I had to change every single thing about my business and my way of working. After five years my system was make, make, make and then make some more. I also worked weekends, most evenings and stayed up late. Much of that was because I really do love this blog business I have created, but on some level, I know it's not healthy to be working 300% of the time.
After an amazing 2018, I knew things needed to change 2019 was the year that I changed that and also the year that I transitioned back to larger crafts and more home decor.
So, today I am slowing down with a 2019 Blog Recap and stopping to celebrate a few highlight moments and share some of the hard before JUMPING full speed into the next thing.
As much as I adore being a blogger and being able to make + create as my means of income, I don't want to blog at the detriment of my sanity, spending time with friends and heaven forbid just taking a moment (or even an evening) for myself. 2018 was an amazing year, but it also taught me a lot… and 2019 will be even better because of those learned lessons. Most of those lessons involve boundaries and balance, FYI.
Let's see the great things that 2019 brought before we move onto 2020. Starting with :
I partnered with Adobe Photoshop Elements and created a DIY Photo Embroidery Tote Bag
words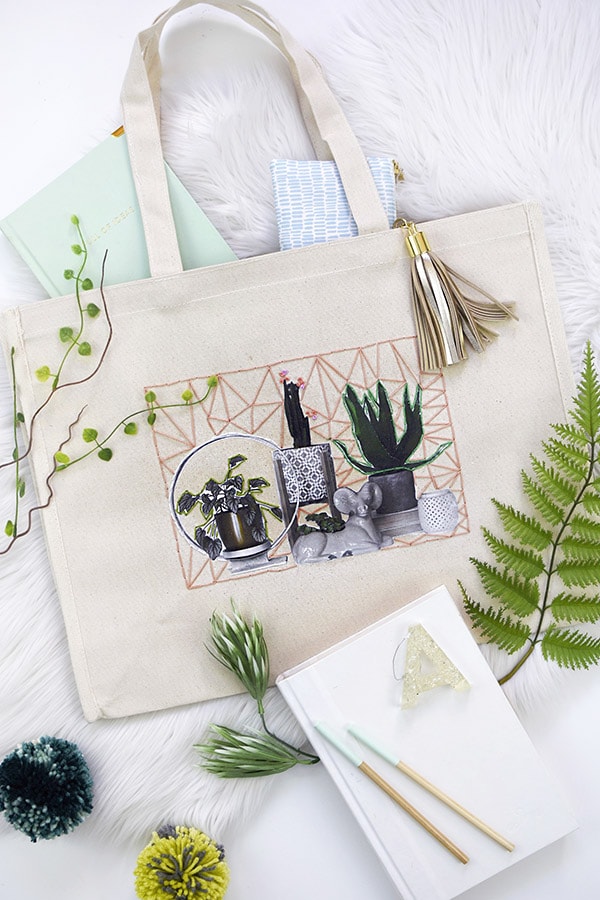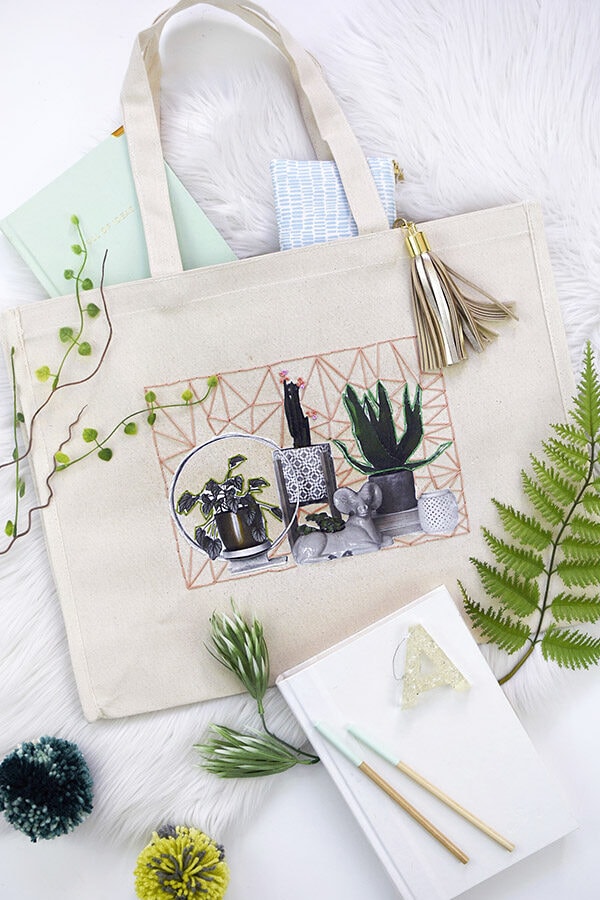 Two page feature in HGTV Magazine:
I'm not sure I have ever opened a magazine and legitimately squealed and danced so hard before. There were many reasons for that reaction… one being my entire blog is built on the premise of making your home speak to YOU and YOUR family without having to always buy all new things for a million dollars.
Sure, if you have a million dollars your home will be gorgeous… but that's not realistic, especially wise nor how I want to spend all my dollar bills. I was thrilled because my dining room was featured in HGTV magazine and I kept the same table that we've had for 13 years.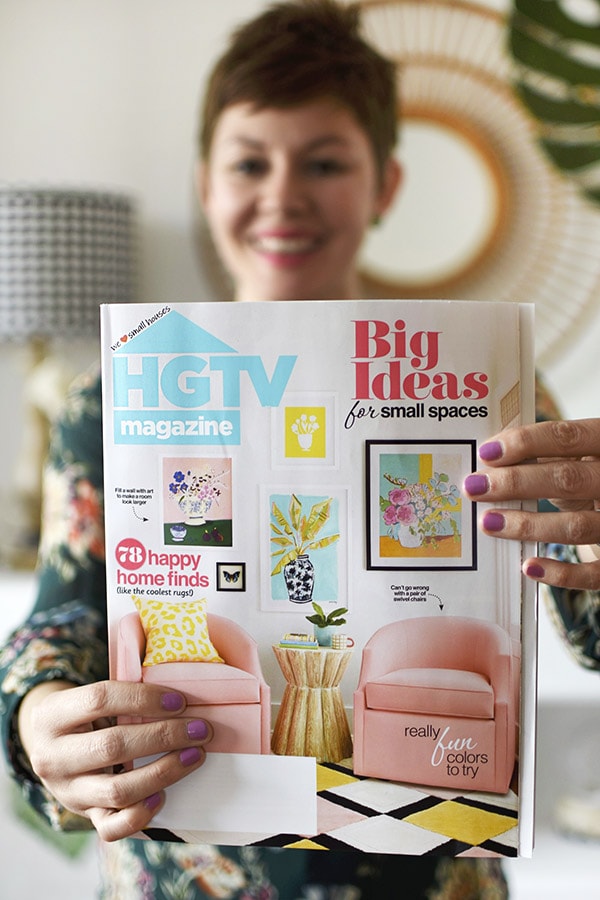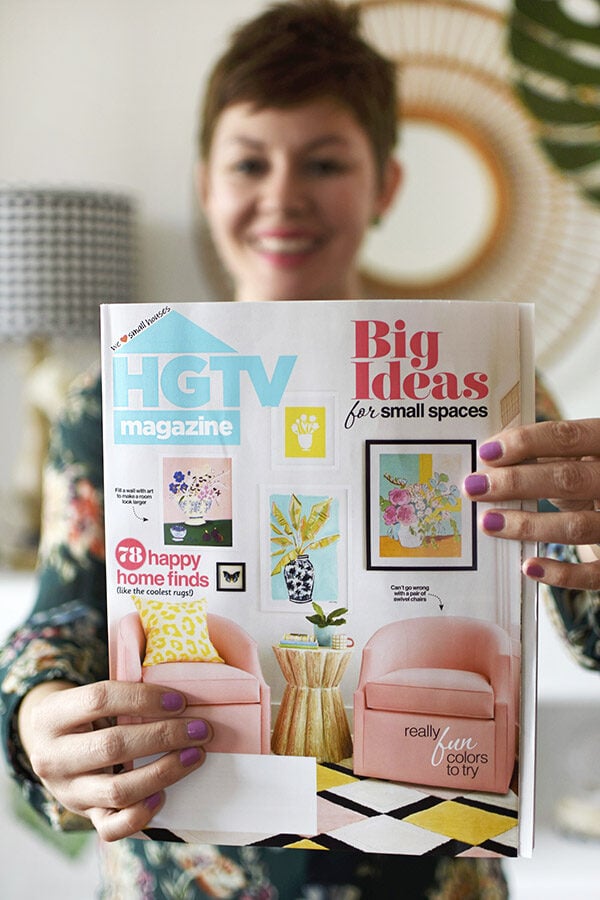 Continued partnership with Oriental Trading Co.
Starting in 2015, I have had a monthly relationship with Oriental Trading Co. I love the people behind that brand and have enjoyed partnering with a great company to create happy colorful projects. I believe year to date, I have done 46+ projects with them!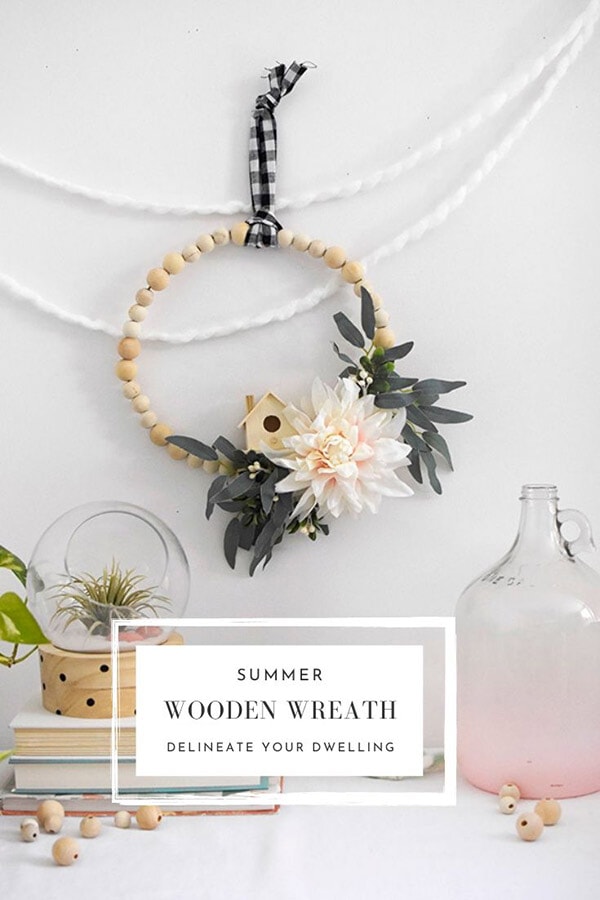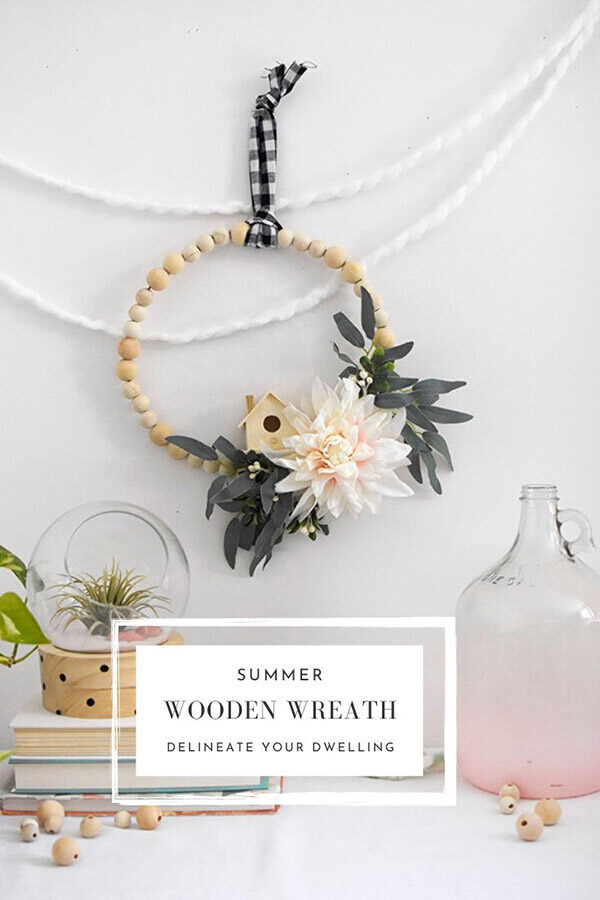 I partnered with Plutonium Spray paints to create gorgeous Monochromatic Flower Displays.
So many beautiful shades of blue.
I partnered with Toms Shoes and were able to show off their gorgeous new lavender sandals. I just LOVE their color.
5 Must do Tip for updating your Outdoor Space
I love spending time outside, but I don't always have the budget to completely buy everything new. Check out how you can give your outdoor spaces a fresh look for very minimal cost.
I partnered with Swedish Fish to create playful Party Candy Cones.
I've loved Swedish Fish for years and years, so it was such a joy to partner with them on a fun kiddo (and adult) treat!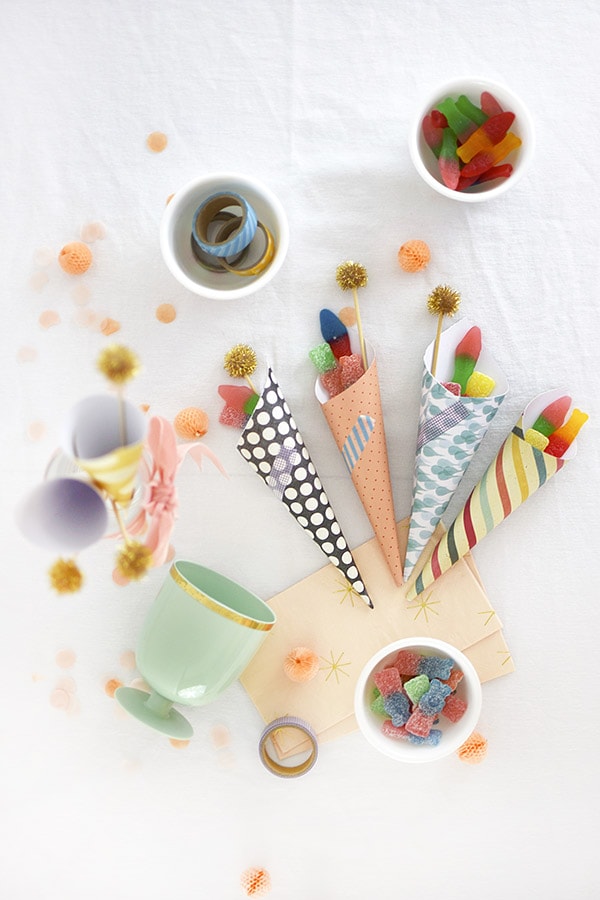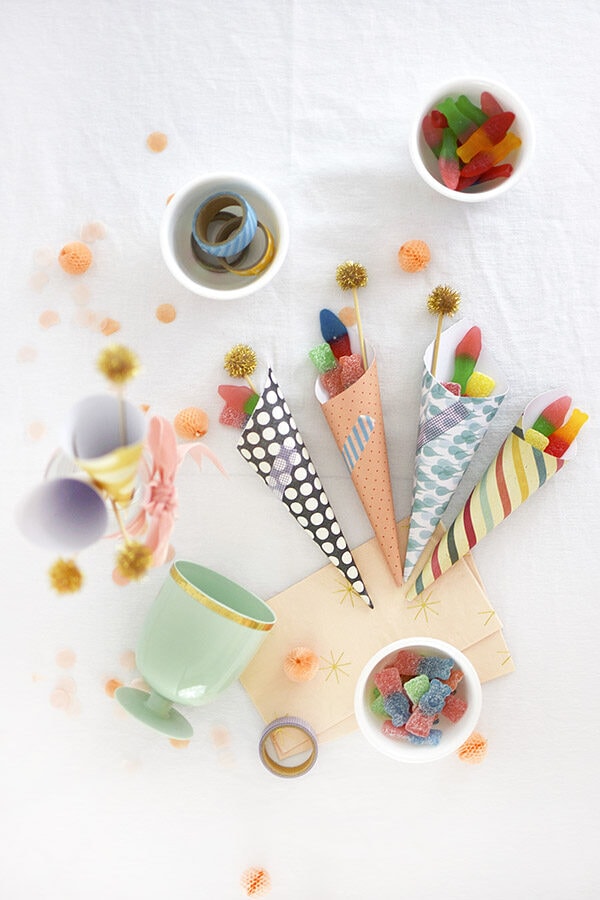 5 Ways to update your Kitchen for under $300
This collaboration with Tempaper gave my kitchen a COMPLETELY new look. It took our kitchen from plain white to really having such fun personality. I am still completely obsessed with the wallpaper.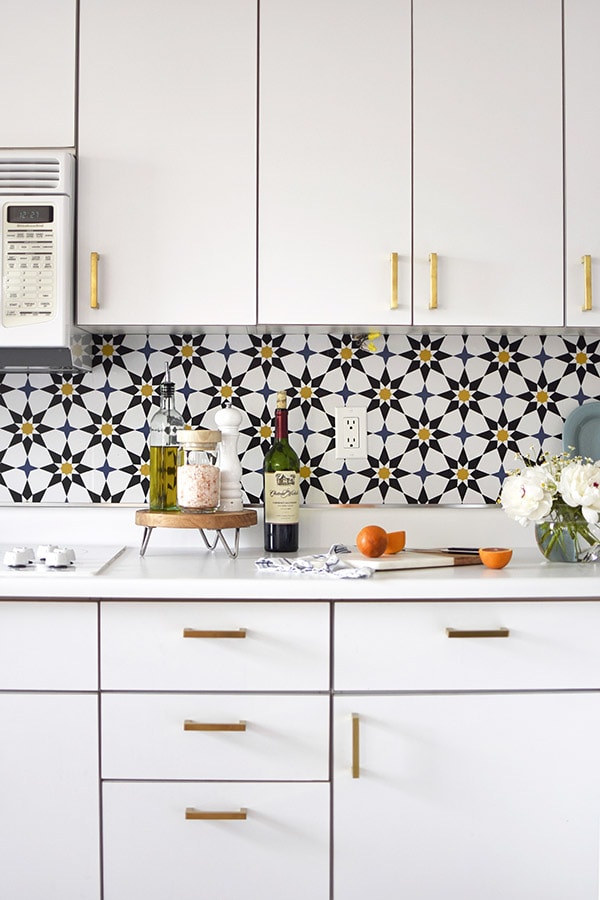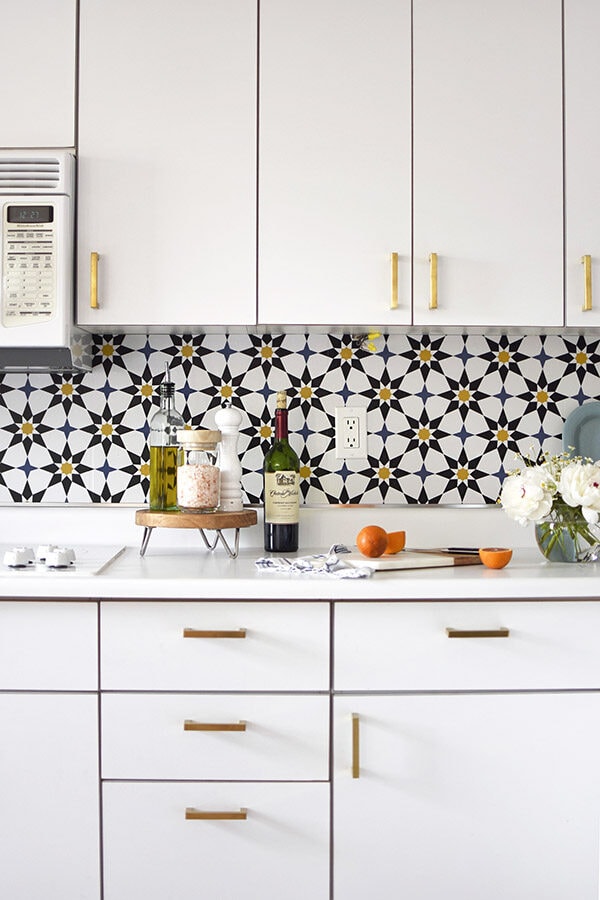 I guest posted on Mandi from Vintage Revivals blog about Moving Indoors Plants Outside – #goals! I love me some Vintage Revivals, Mandi is unstoppable.
My Marbling Book is now available!
Hi, my name is Amy and I wrote a boooook. These were the most wild 8 weeks of my life but wow was it such a joy to see something I pour my heart and soul into out in the real world.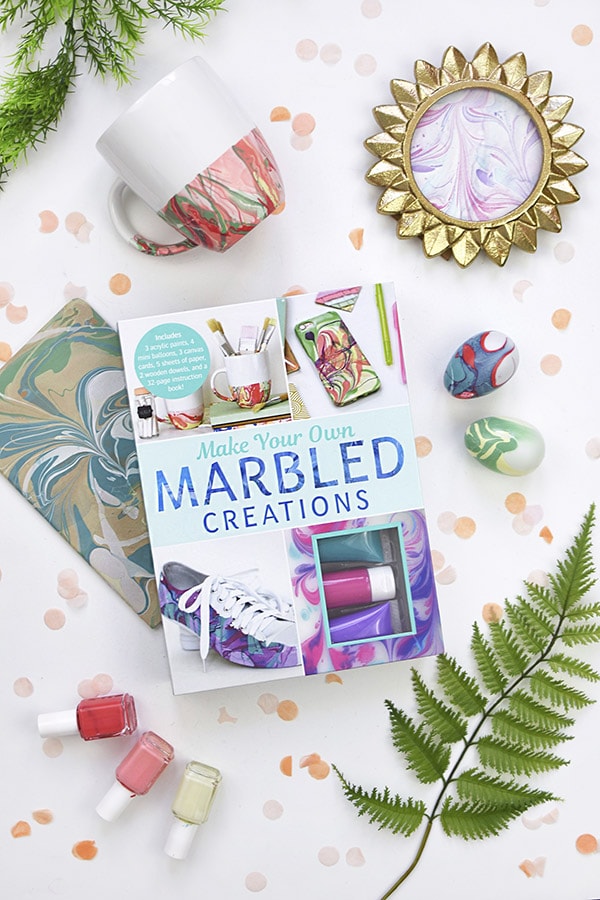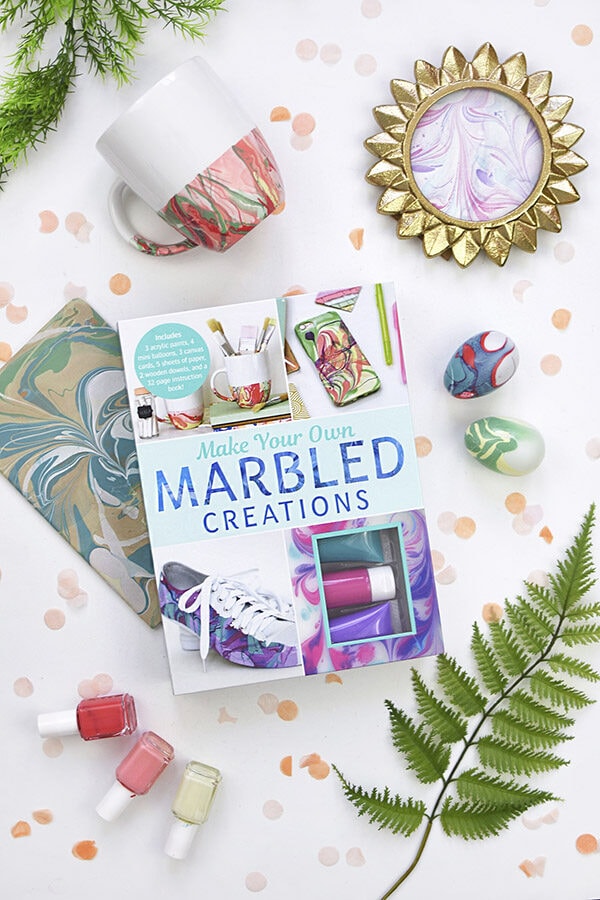 Happy Houseplants Ebook launches
For eight years I was a landscape architect and during that time and pretty much every moment since, all I get it questions about plants. Since starting my blog, most of the questions are about indoor plants. So, I decided to put it all in one place, Happy Houseplants was born.
I hope it becomes a helpful resource for "how to not kill all the plants"!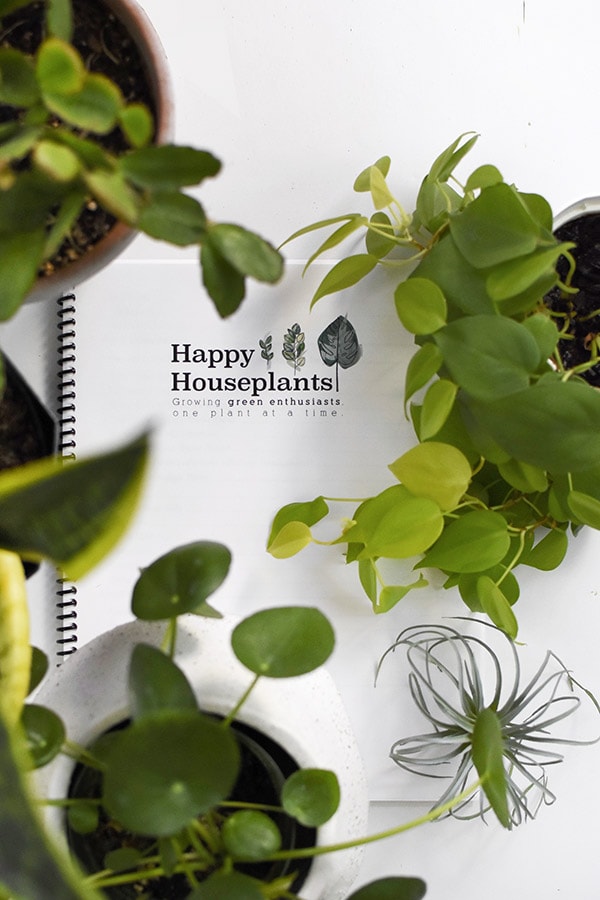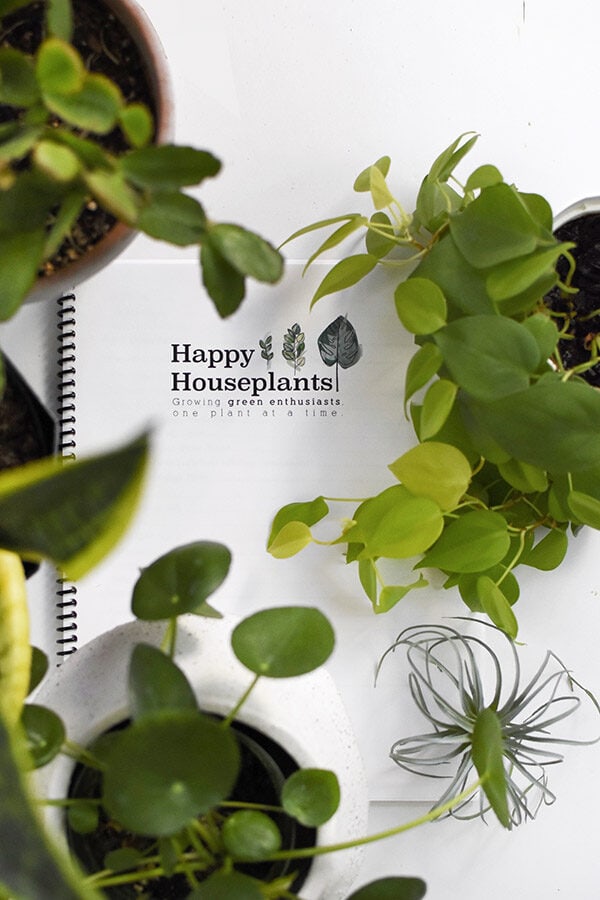 I partnered with First Alert on a Back to School Checklist.
I made a French Bull Dog Skeleton + Gold Plant Lady Skeleton
I can't say I am a huge "halloween" decorating person, so creating and crafting not one but TWO skeletons was out of my typical content. However, making a cute French Bull dog skeleton and a Gold Plant Lady skeleton were just about as cute as I could make. Love how they turned out.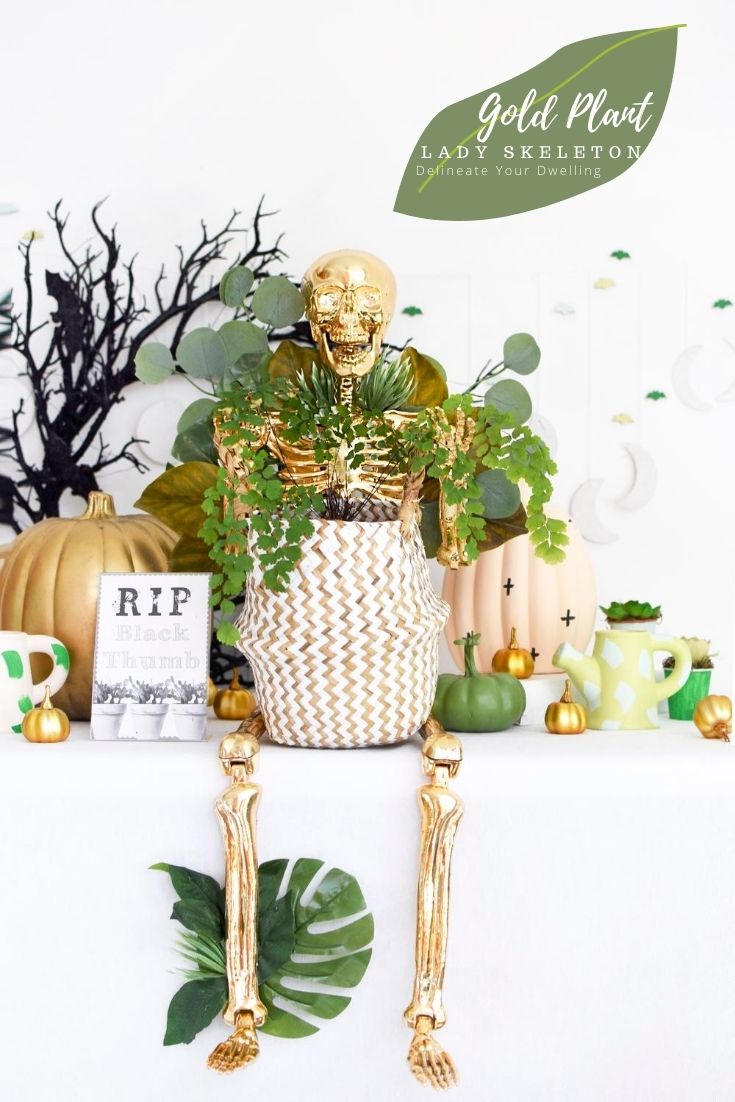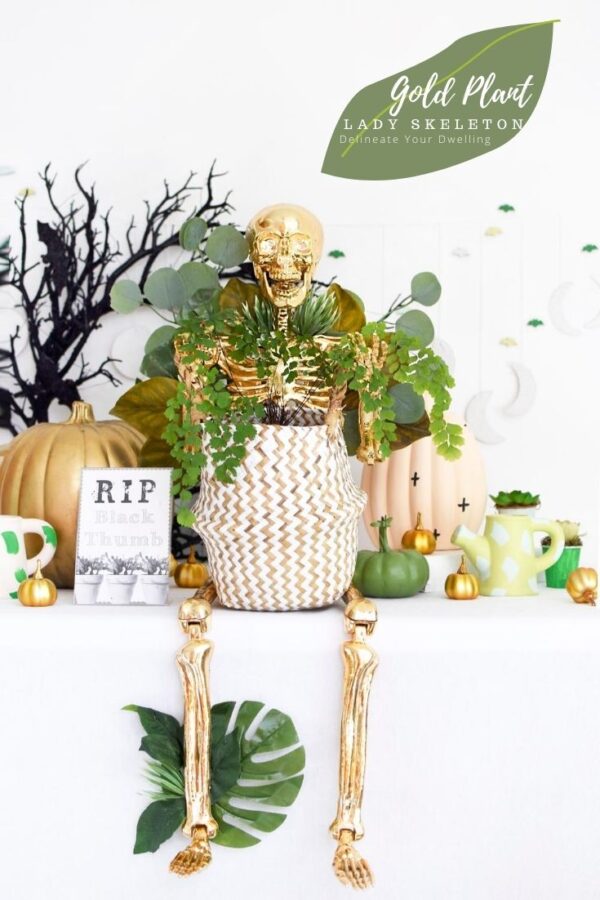 Partnered with Behr Paint and used power tools for the first time by myself
I have long wanted to use power tools and build a modern Board and Batten Wall, partnering with Behr paint was a dream.
And I honestly can say, this project was a jumping off point for the start of my learning to build with power tools. Get ready world, here I build!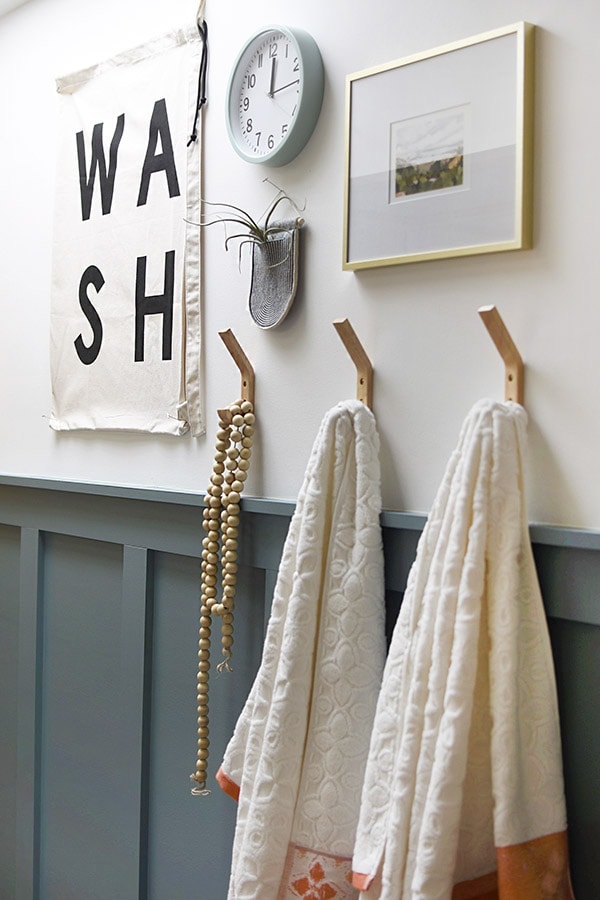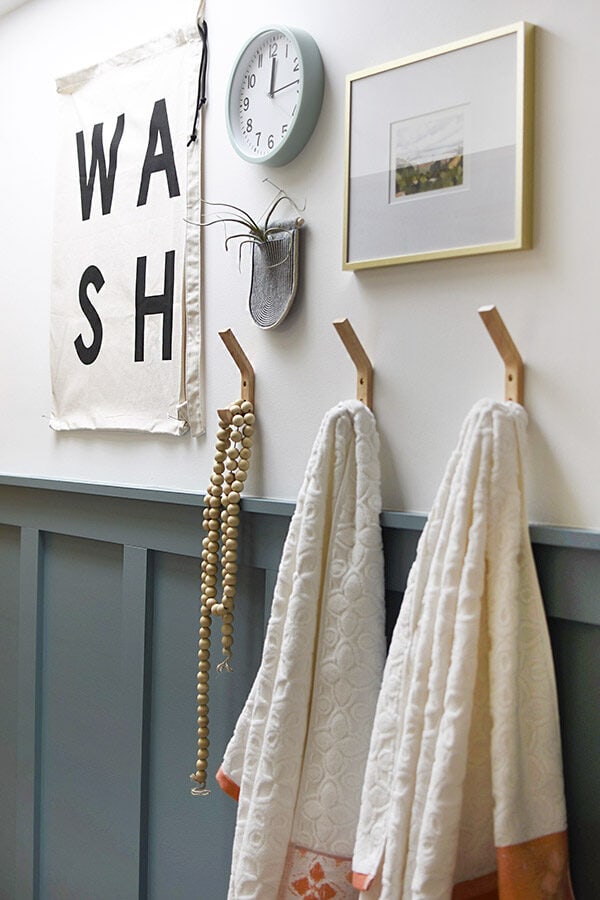 I partnered with CORT Furniture on how to Make a House a Home.
I gave my Office a Creative Refresh and fell back in love with the space completely. Removing some of the old very bright color, but still keeping unique art and gallery wall pieces really felt like me. It's so fun to see my style evolving with time and this wall in particular just makes my heart sing.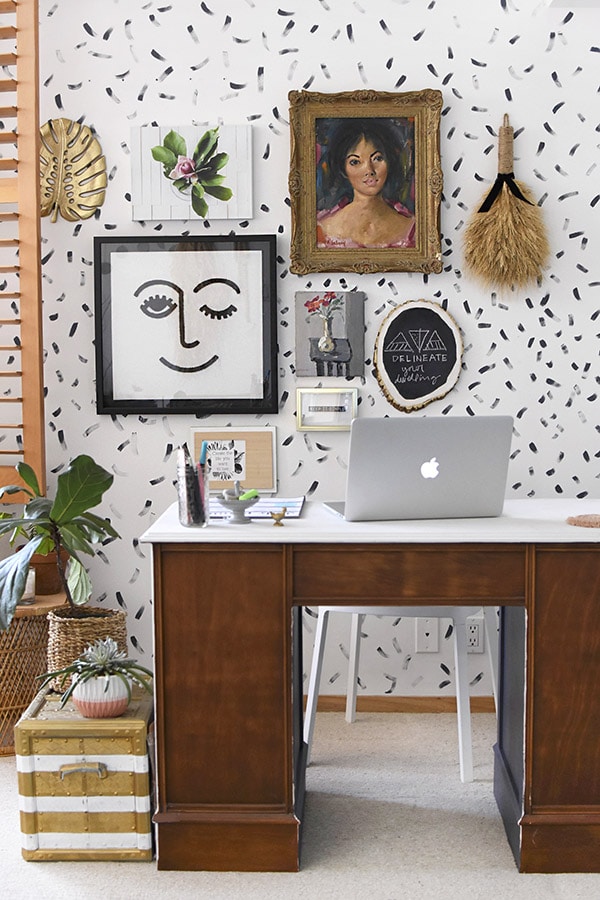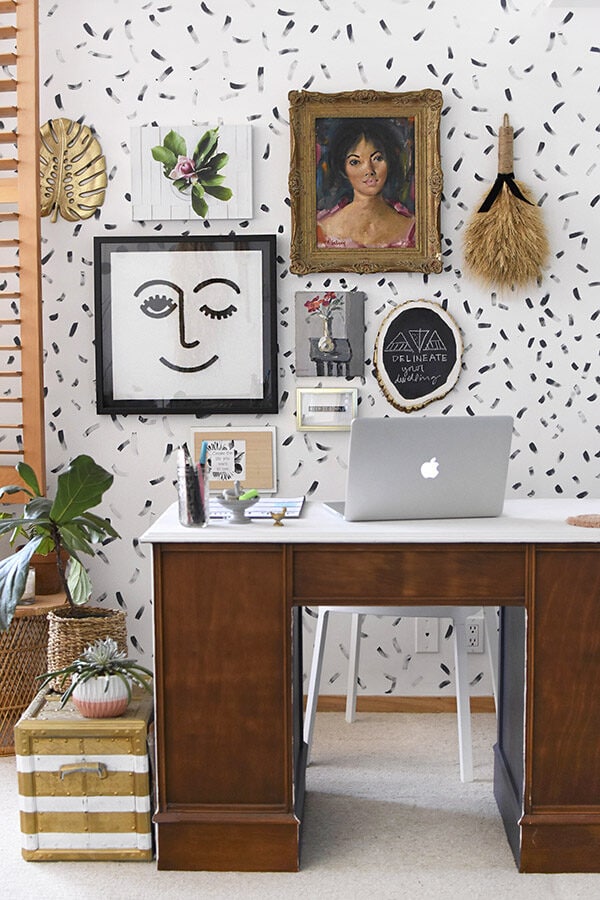 I partnered with Martha Stewart and created a fun Colorful Art Supply Organization kit!
Can we say that again… Martha. Stewart. Dream collaboration!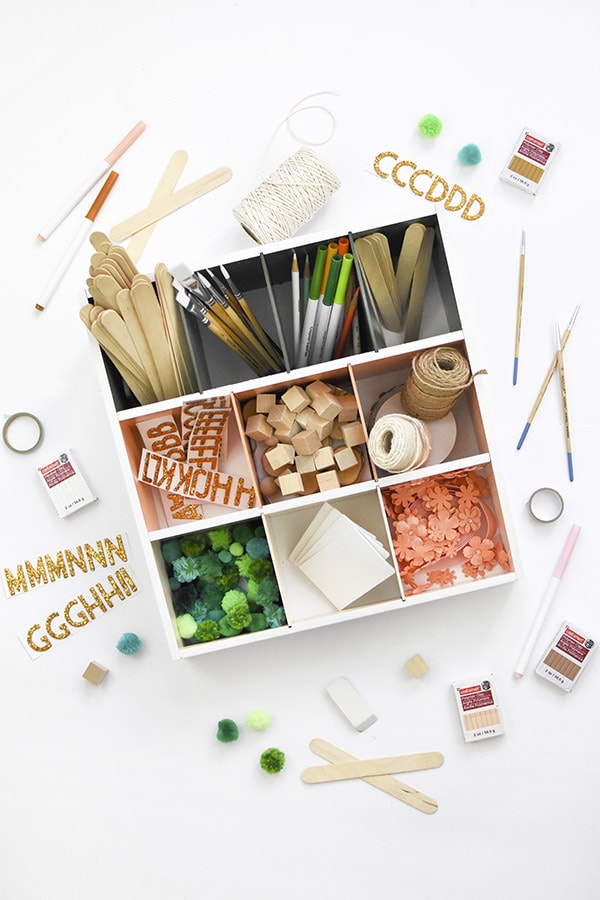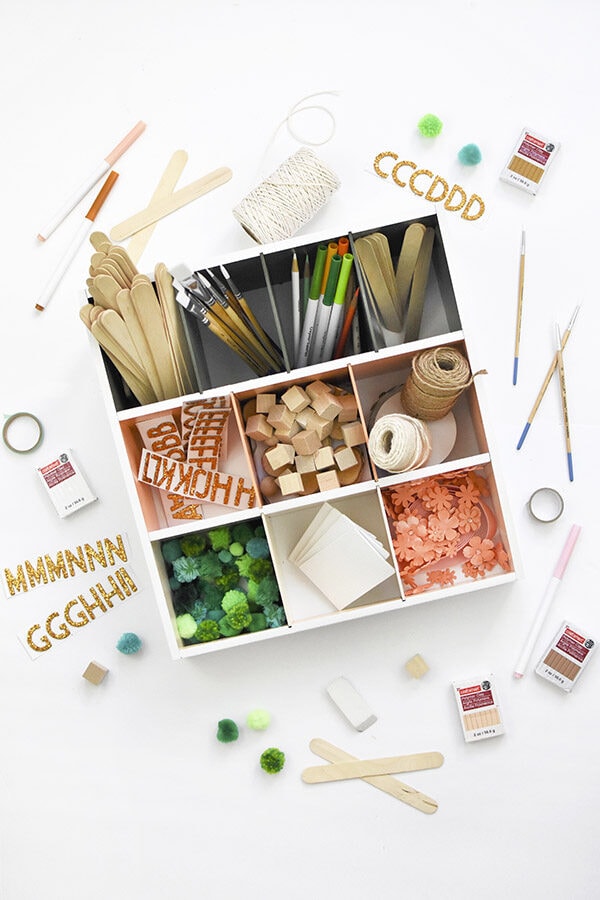 Wow. Again as I look back at this year, I see one constant throughout and that's the support from you all. Without you coming to my blog, engagement with the content I share and cheering me along I wouldn't be here today.
Thank you from the bottom of my heart for a wonderful year. I am excited to see where 2020 takes us.