INSIDE : Get tips, organization and methods for thriving indoor houseplants! Let's grow green enthusiasts, one plant at a time together with my Happy Houseplants ebook LAUNCH!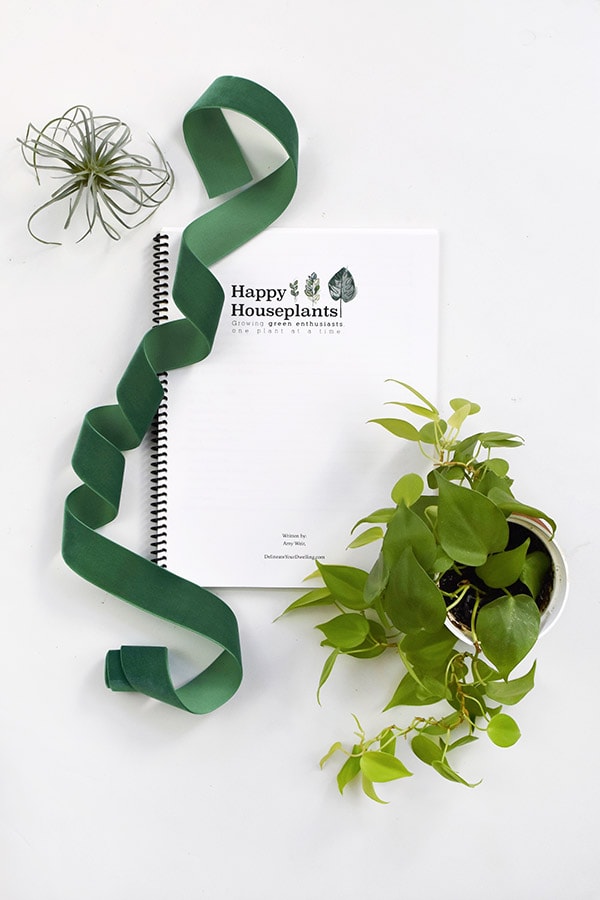 If you have been around Delineate Your Dwelling for long, then you know my love for all things green runs very deep. I was a practicing Landscape Architect for 8 years before starting an Etsy shop which led me to launching a new creative business, my home decor, craft and lifestyle blog.
My heart has always been drawn to plants, gardens and designed outdoor spaces. I remember, ever since I was a little girl, I always wanted to be an artist. From age 14 onward, I worked as a groundskeeper at a large estate and marveled at the level of detail in their stunning gardens, patios and outdoor spaces.
And then I learned about a profession called Landscape Architecture. There were actually people who designed city parks, public gardens, hiking paths, and plazas for a living…- whaaaat! I knew immediately that is what I wanted to go to college for and pursue as my career!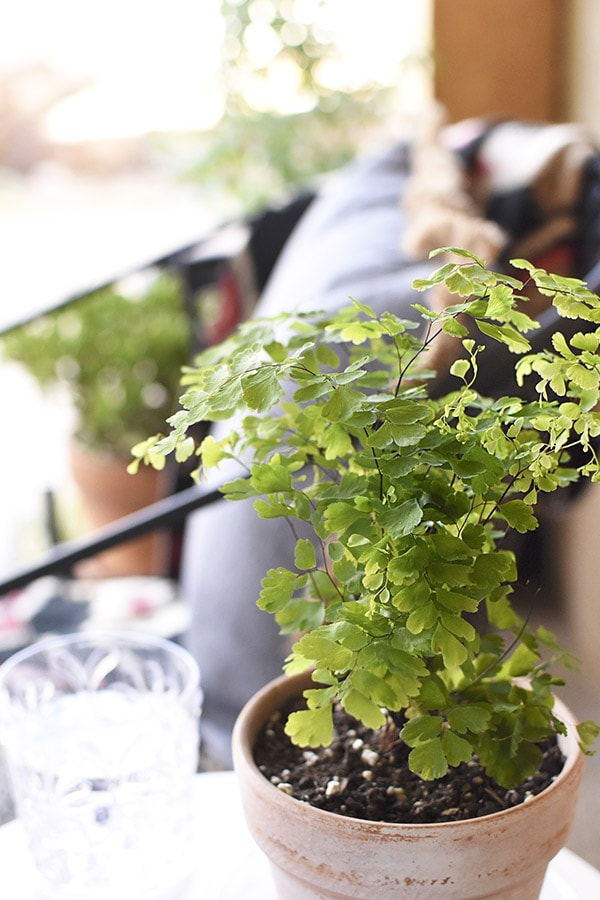 I am so happy when surrounded by green living things. Before I had children I considered plants my "babies" and would check on them daily to make sure they had the right amount of water, proper sunlight and many of my plants even had names. (I have too many plants now to have names, ha.) From flowers, to trees, to my extensive assortment of indoor and outdoor plants – I love them all.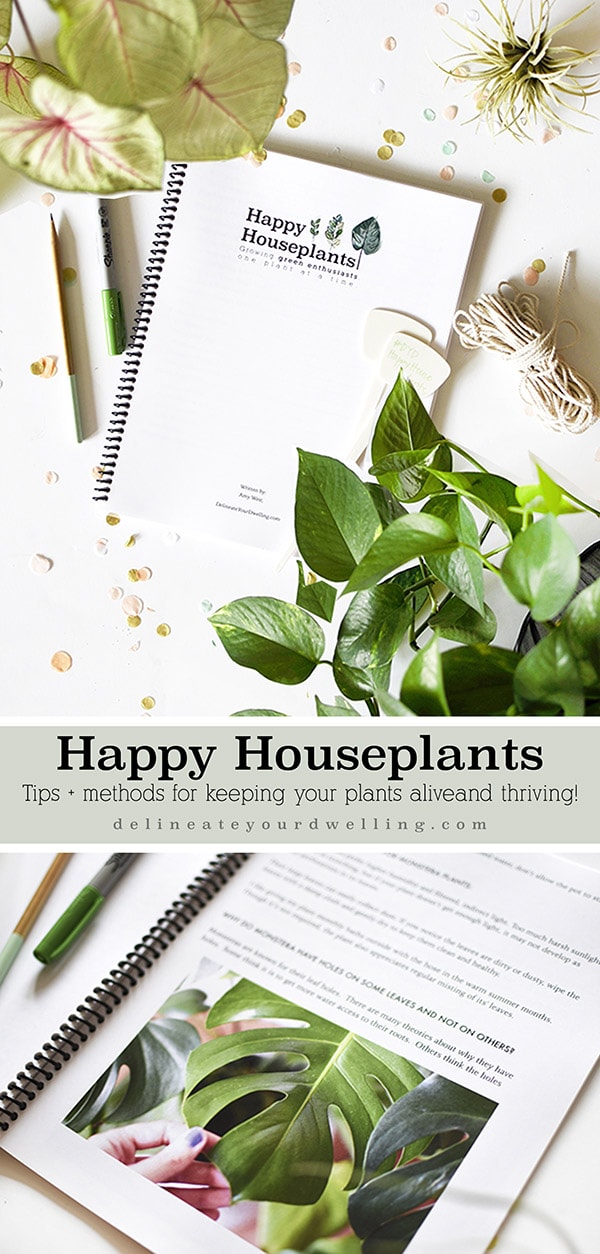 My new Happy Houseplants ebook is a great resource for you, as you nurture and expand your plant collection. My mission is to de-mystify plants for those of you who think you can't seem to keep a plant alive.
You can either read this eBook on your computer as a PDF file or print it out, so you can flip through when looking for how to get your plants on a watering schedule, tips for plant care or just a little green inspiration.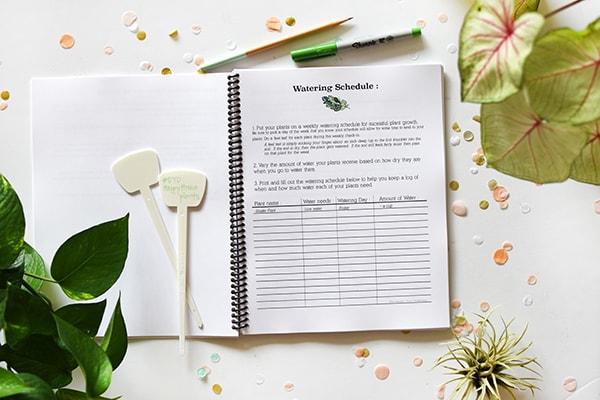 Looking for other great plant information?
I have created well over 50+ plant related craft projects over the last six years.
And you can check out all my plant care type posts here.
Check out the full Happy Houseplants eBook listing here.