2018 was a fun year for Delineate Your Dwelling! After five years in business, it really felt like this was the year I was able to move my business forward in some big ways. And it is so easy to zip past the good (and the bad) things that have happened because we are all so busy plugging away on the next thing.
So, today I am slowing down with a 2018 Blog Recap and stopping to celebrate a few highlight moments and share some of the hard before JUMPING full speed into the next thing.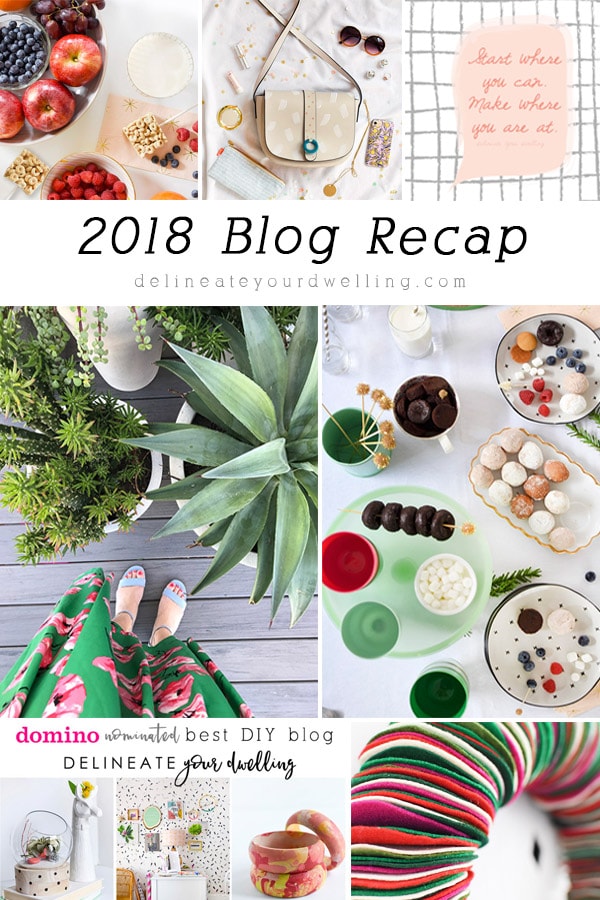 Along with so so many good things below, 2018 was one of the hardest years I have had in a while. It was the year I pushed myself in new incredible ways I would have NEVER guessed (I wrote a book AND an ebook!) and also the year I pushed myself maybe a little too hard.
There were two seasons last year that I felt exhausted, almost to the point of depletion from the non-stop grind of this business. Also my husband is still getting his pHD and that means there are times where a lot of family stuff is resting on me. Thankfully, he is getting close to completion and we will have some more balance in that department.
I felt tired, like TIRED in a big way in mid-Spring of 2018 and then also again because I didn't learn, from October to end of December. I will get into that a bit more below.
As much as I adore being a blogger and being able to make + create as my means of income, I don't want to blog at the detriment of my sanity, spending time with friends and heaven forbid just taking a moment (or even an evening) for myself. 2018 was an amazing year, but it also taught me a lot… and 2019 will be even better because of those learned lessons. Most of those lessons involve boundaries and balance, FYI.
Let's see the great things that 2018 brought before we move onto 2019. Starting with :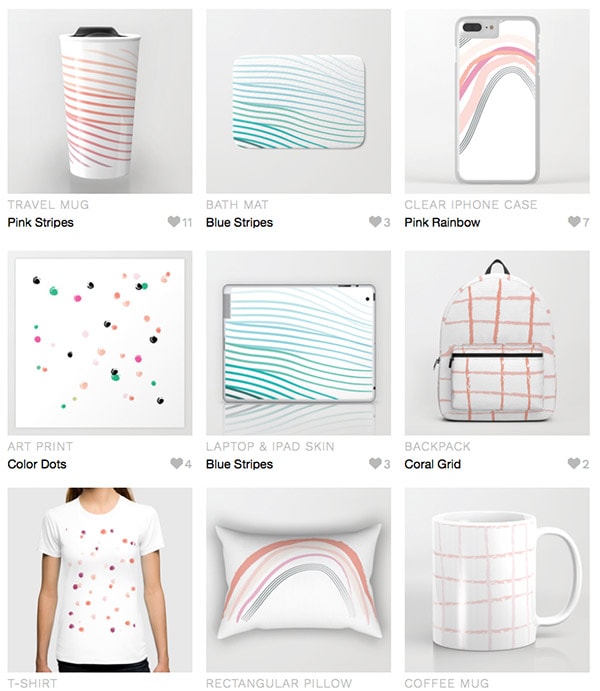 Launched a Society 6 shop
Early last year I realized my strong love to design pattern. I created a Society 6 shop and filled it to the brim with color, pattern and all things that speak to my design aesthetic. It brings me such joy to have pillows, tote bags, tee shirts and throw blankets in my home (and yours) that I designed!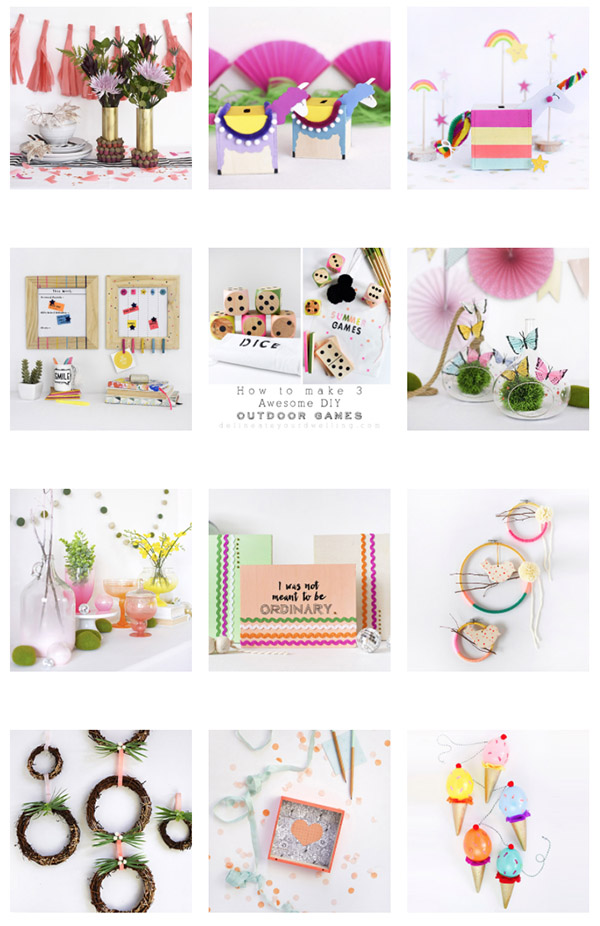 Continued partnership with Oriental Trading Co.
From 2015 I have had a monthly relationship with Oriental Trading Co. I love the people behind that brand and have enjoyed partnering with a great company to create happy colorful projects. I believe year to date, I have done 46 projects with them!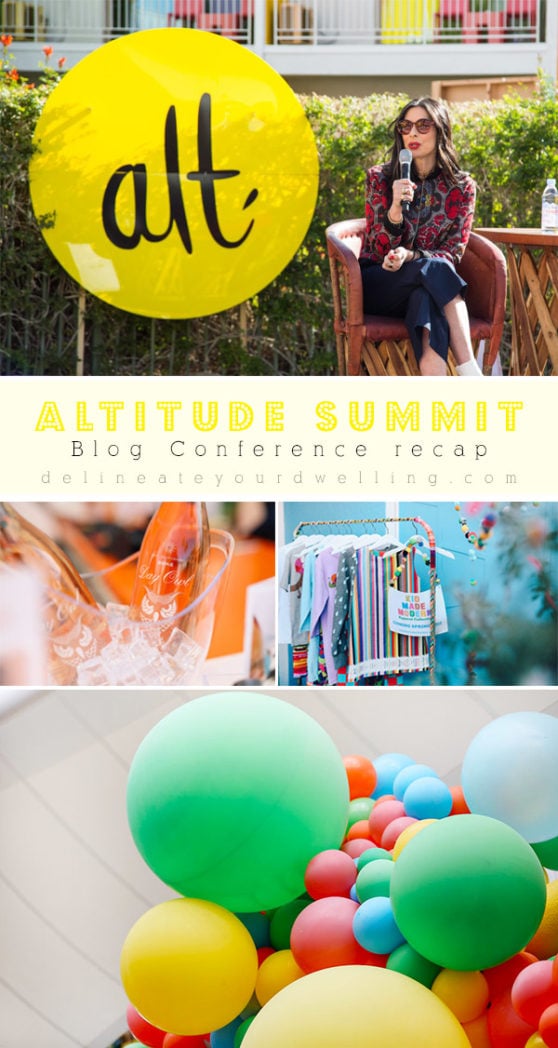 Attended the Palm Springs Alt Summit Conf
It is a rare occasion that I attend a blog related conference so when I was able to meet up with so many of my blogging tribe AND in Palm Springs AND at Altitude Summit, it was just the best time ever.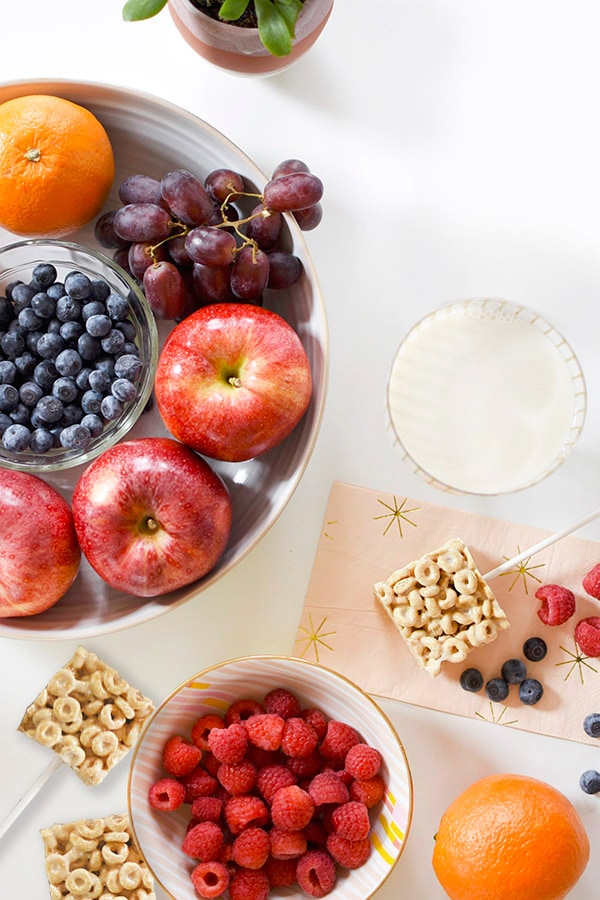 Cheerios – Bringing Family Together over Brunch
I love sharing a table with friends and family, so being able to partner with Cheerio this year to share about creating moments with brunch was so fun for me!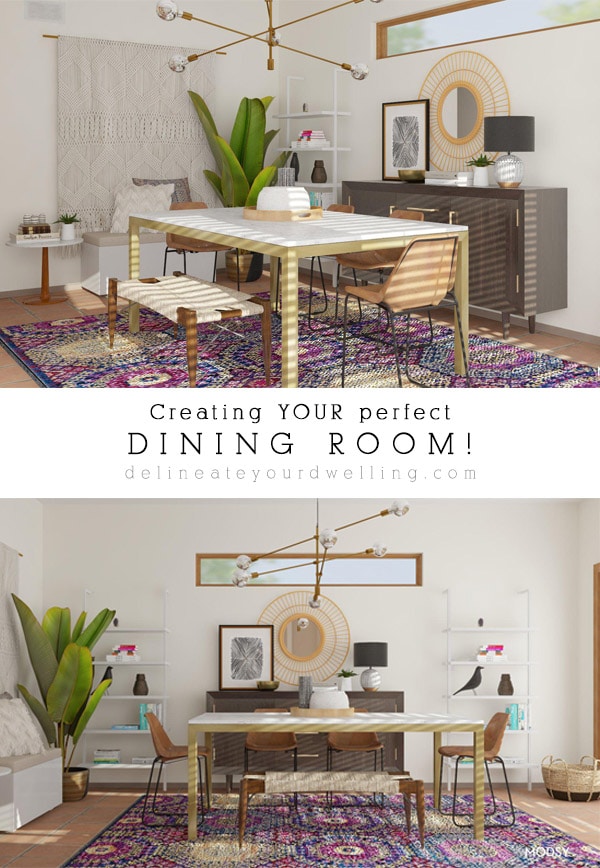 Partnered with Modsy – Create the perfect Dining Room Plan
Modsy was the COOLEST company and I loved working with them. They created the most realistic 3D generated models of your space that I have EVER seen! If you are looking for interior design services, they are the company for you!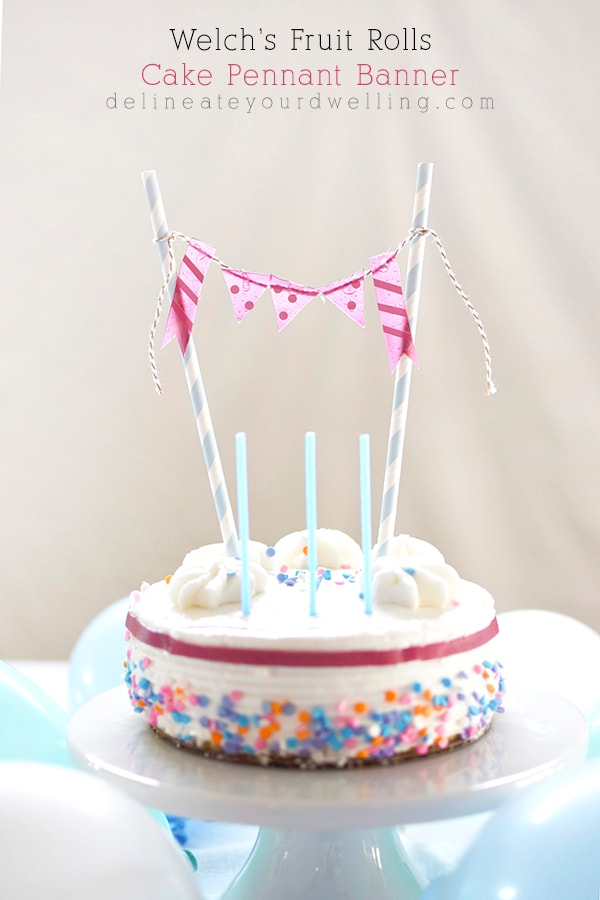 Partnered with Welch's Fruit Roll How to Create a Cake Pennant Banner
Welch's was a delight to work with last year! My kids already love Welch's products so it was a natural collaboration.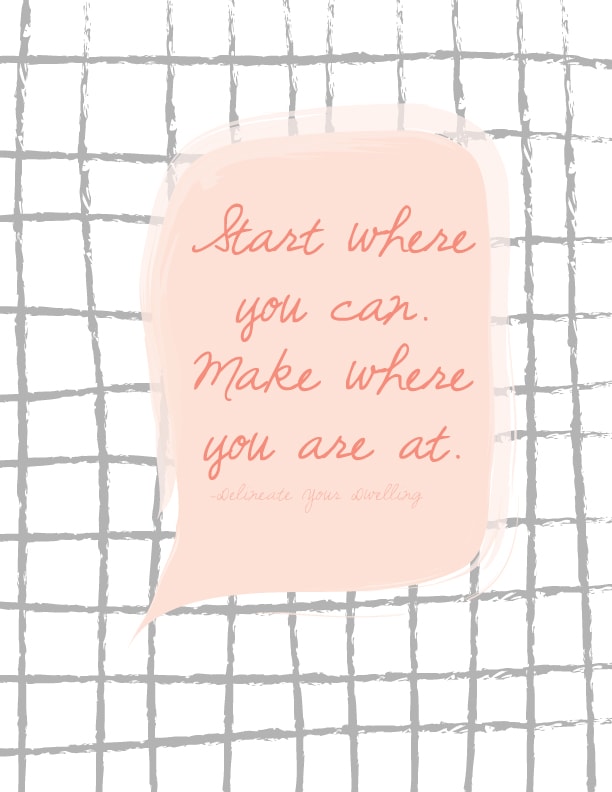 My Just Start journey began
I started writing about not being ordinary and life being tough but so are you and suddenly I felt a shift in my readers and in myself. This was the very beginning of some really cool things on my blog!
I wrote a Marbling craft Book!!!!
Yes, you read that right. This was one of the hardest and scariest things I've done because I had an editor and a publisher and felt so fancy! All the while, writing and creating and taking pictures and then editing for a BOOK. Spring was so very full because of this, but so it's so neat for me to say I'm a published author. Also, although SO SO cool, this was a large portion of my Spring depletion.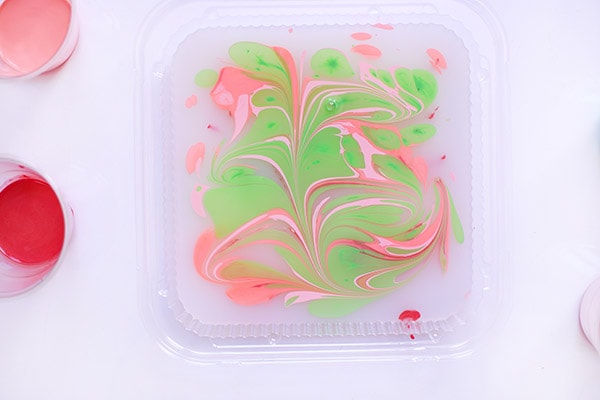 I have never worked so hard, so consistently on anything before. Also after writing this book, I felt like my "Just Start" movement began to take off. I started talking on Instagram Stories more about how often times we hold back on taking leaps or doing scary things, but often times we just need to start.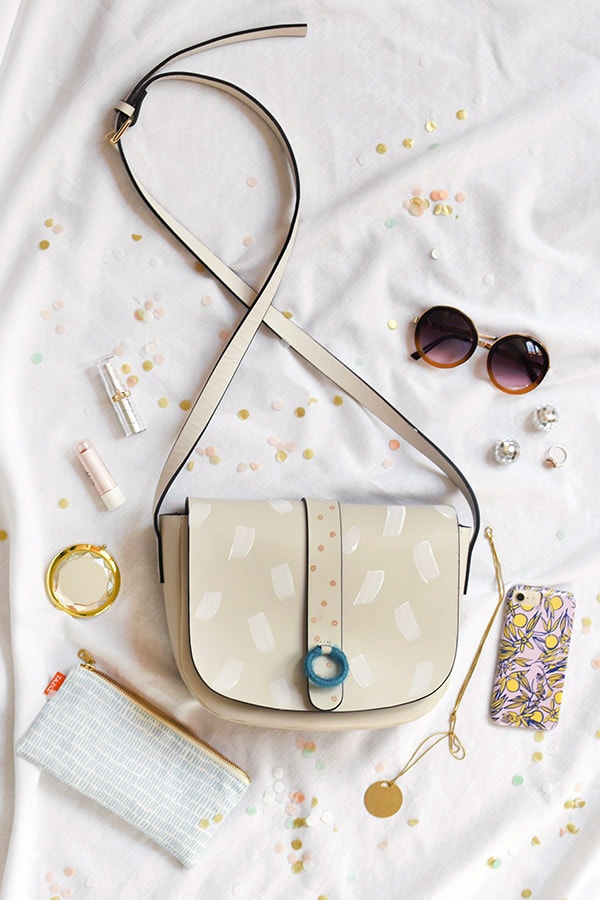 Started doing Facebook Lives
In August I decided it was time to give LIVE video a try. I was neeervous, so so nervous but I figured I would never be better at doing live crafting if I didn't just try. So I tried and 12 videos later, I really have grown to love it. This painted dash purse was my first LIVE craft.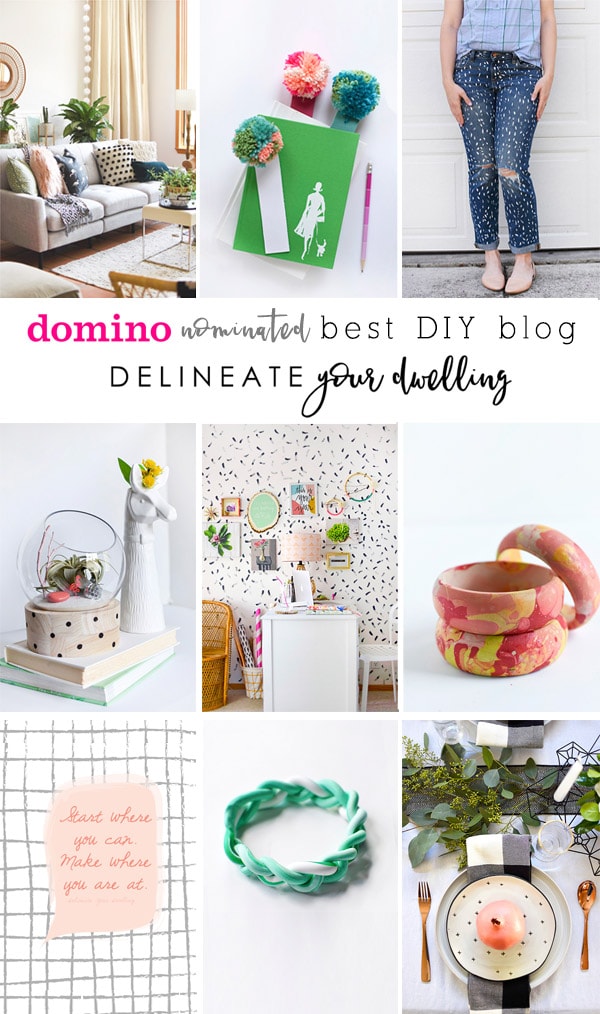 Finalest on Domino Magazine Blog Awards
This began a series of pinch-me moments on the blog from about September until January. I went crazy calling everyone I knew when I got an email saying I was a finalist for Domino Magazine's Blog Awards. I had to ask for daily votes for two solid weeks, so I made a fun video that I shared each day to help with the asking. Go check it out.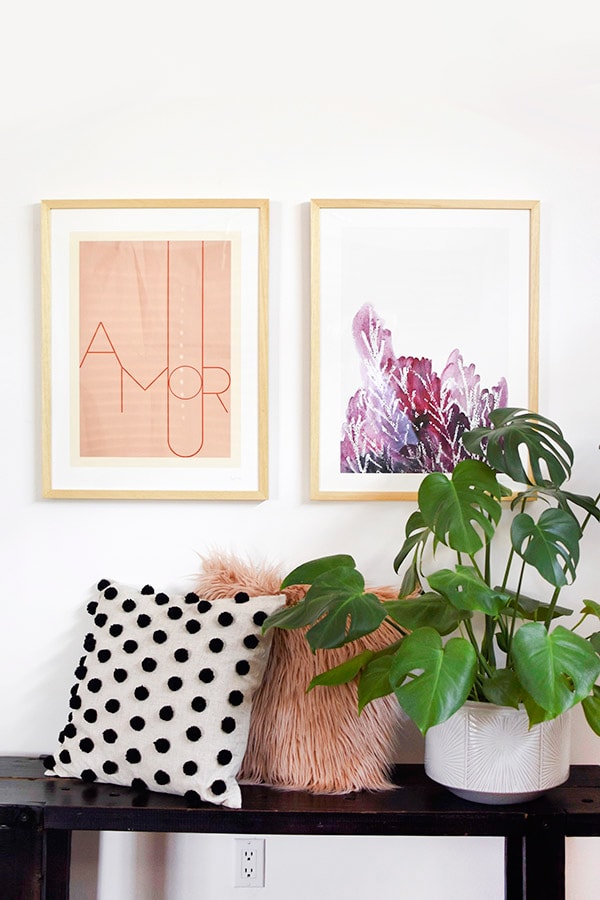 Minted How to Mix and Match your Artwork
I always love partnering with Minted. I adore supporting independent artists and being able to collaborate with a company that has that same value is amazing to me. I got three gorgeous pieces of artwork for my dining room from them… swoon.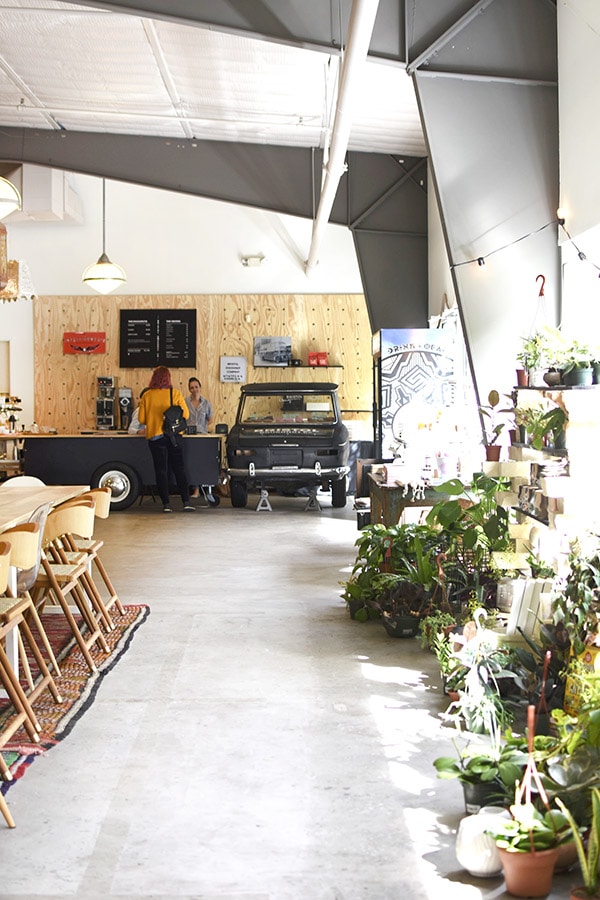 NM Artisan Market : Interviewed Spur Line Supply Co.
I was able to work on a local Albuquerque project this fall and interviewed my favorite shop ever, Tess from Spur Line Supply Co!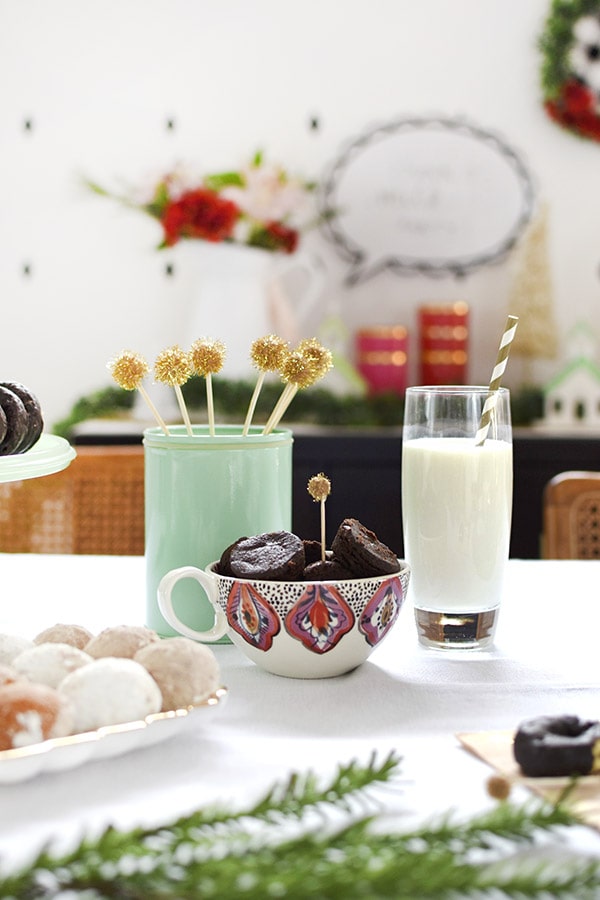 Celebrating the holidays with a Milk Dunking Party
Who doesn't love partnering with a company who's product you enjoy multiple times a day for pretty much your entire life. I can't say that about many other brands! I was really proud of how this project turned out, too.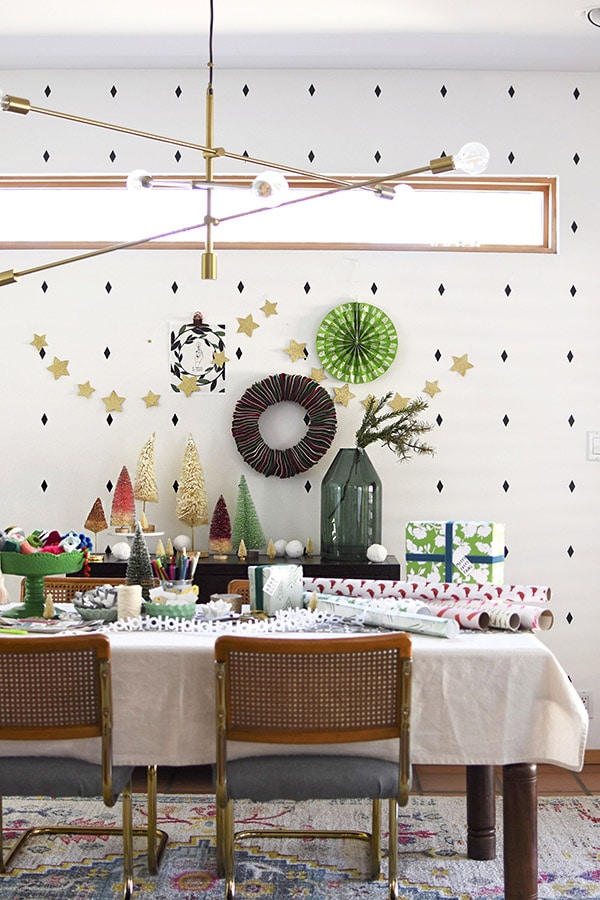 Etsy Tips to Throw the Best Gift Wrapping Party
And why not end the year on a brand that was dream come true level! I have loved Etsy since the moment I heard of it. I started my entire creative journey with opening an Etsy shop, so my heart will always be tied to it. I loved sharing a special family tradition and hosting a gift wrapping party.

Wow. Again as I look back at this year, I see one constant throughout and that's the support from you all. Without you coming to my blog, engagement with the content I share and cheering me along I wouldn't be here today.
Thank you from the bottom of my heart for a wonderful year. I am excited to see where 2019 takes us. I have a few VERY exciting things in the works already and I think I'll be able to share it in a few weeks.