INSIDE : Take an old purse and turn it into a new trendy accessory! Create a fun Painted Dash DIY Purse, perfect for all different skill levels!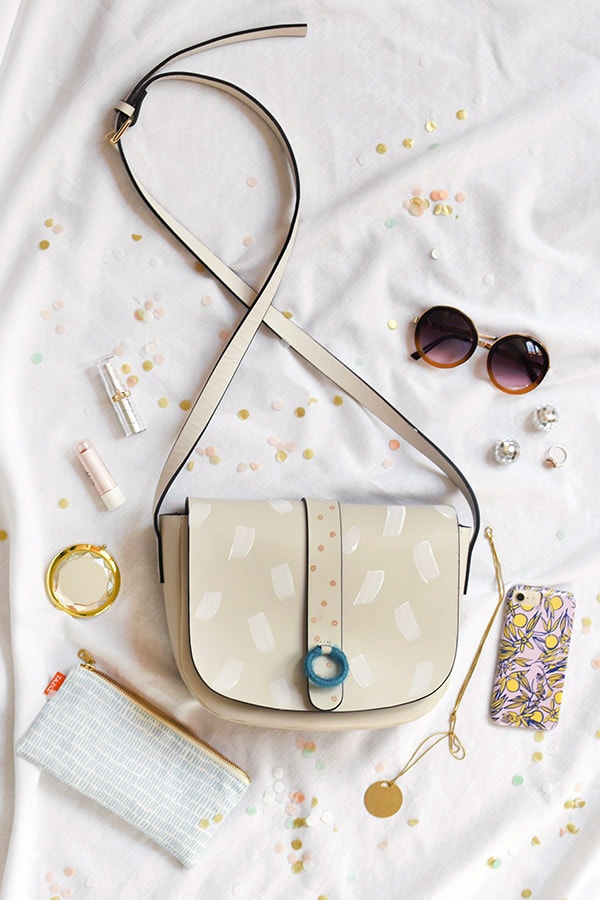 Last week, I conquered yet another scary task and did my first Facebook LIVE crafting session! I have been wanting to do them for a long time and decided to take my own advice and just start. I finished up the last final details of the project and wanted to share the final results with you all. So, without further ado let's dive into this simple Painted Dash DIY Purse.
This post may contain affiliate links. See full disclosure here.


Simple Purse | Acrylic Paint | Patent Leather Paint
Paint Brush | Q-tips | Yarn | Hot Glue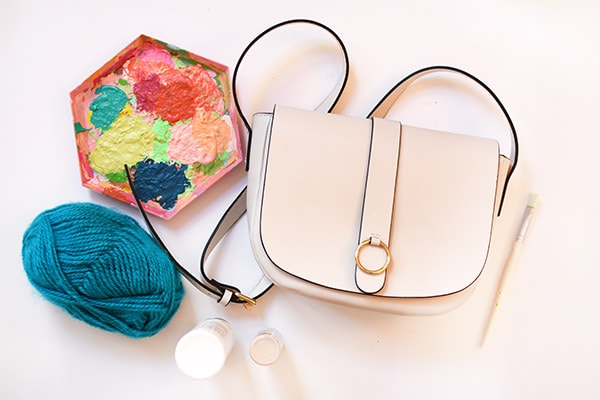 To see the step by step process on how to make a Painted Dash Purse watch the video below!


Now, as you saw in the video that I was doing in real time, I decided to postpone adding the blue yarn detail to my purse because all the paint was still wet and I did not want to smear my handy-work.
However, after the paint was all dried, I did go ahead and add that fun colorful detail. Which I think really gives this DIY dash purse, quite a bit of personality!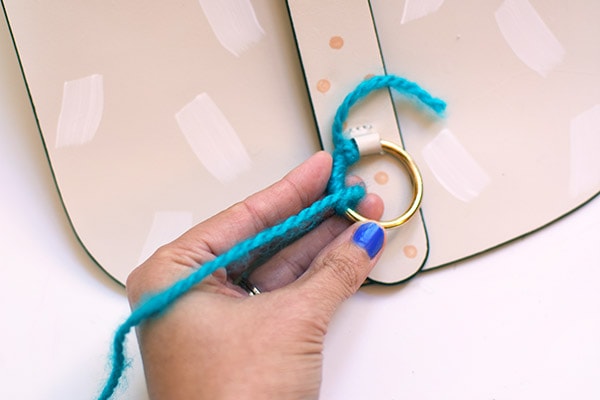 Although, I am having a huge moment right now with backpack style purses, I have seen quite a few women jumping back on the across the body shoulder strap purses.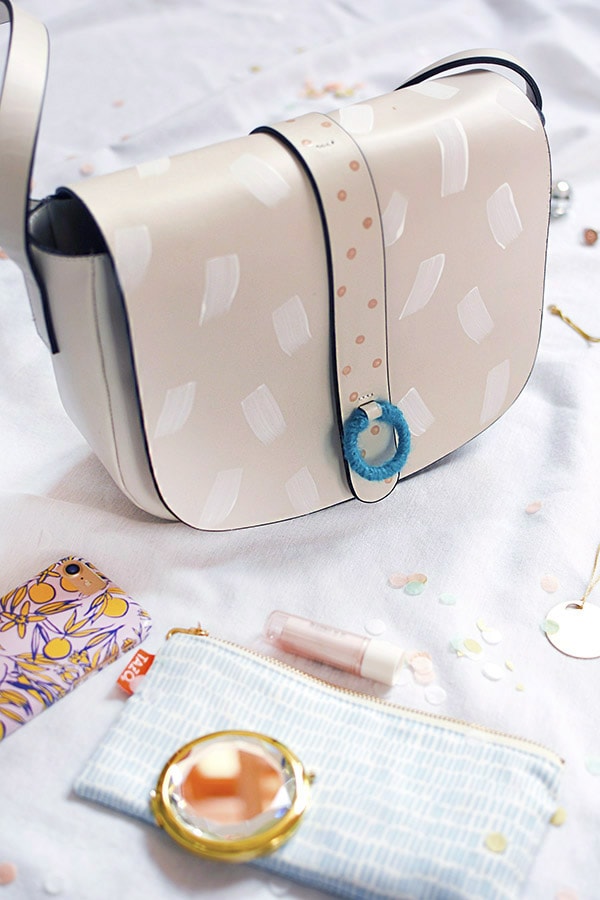 I love that this purse is a great way to bring some personality to your fall wardrobe. Using easy neutral paints but using them in a fun playful pattern really makes this a statement piece accessory.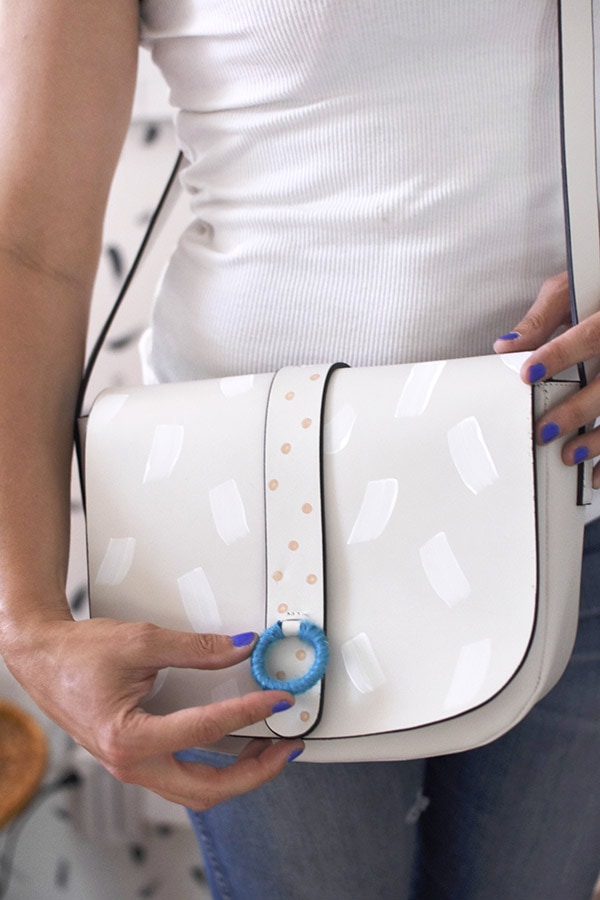 And this is the kind of purse that you can easily dress up or down, depending on how style it with your outfit!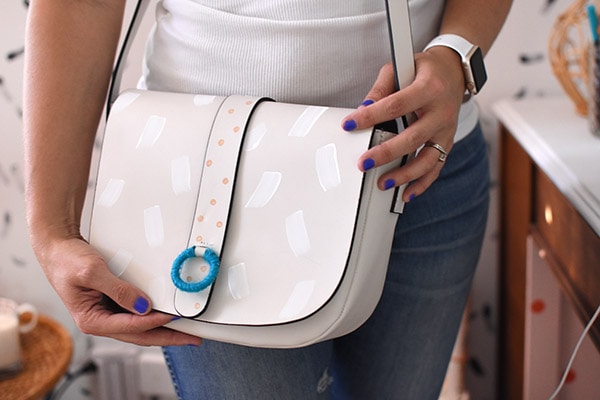 And speaking of fun DIY painted clothing and accessories, you might be interested in a few of my other favorites:
-Paint Splattered Clutch
-Splatter Jeans
-White Paint Patterned Jeans
-Gold Splattered Chuck Taylors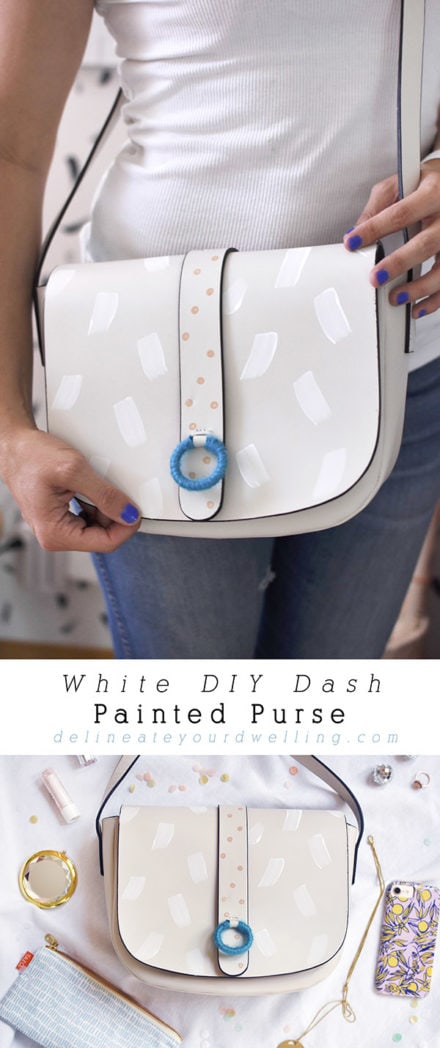 Ready to dive a little deeper into the exciting topic of pushing yourself for MORE? I'm SO THRILLED to share my Just Start ebook with you!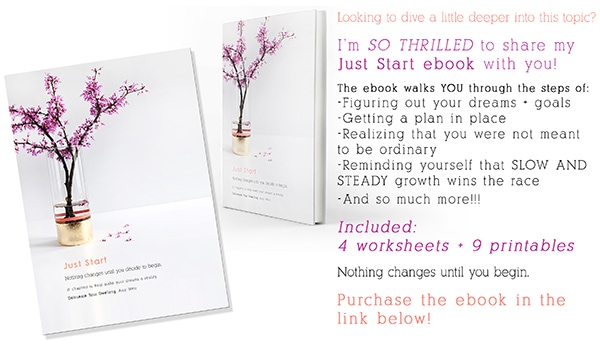 The link to purchase is below!! [purchase_link id="21734″ style="button" color="orange" text="Purchase"]