It all started in the late 80's… and then I forgot I loved this trend until last summer.  My friend, Amber from Damask Love reignited my love.  I happily pinned her jeans and then promptly forgot about them until about a month ago.  I bought a pair of Olive Green paint splattered jeans from Target.  And that my friends, is when I fully jumped on the paint splatter bandwagon!!  Today I am sharing part 1, of a 4 series and DIY White Paint Splatter Jeans is starting us off!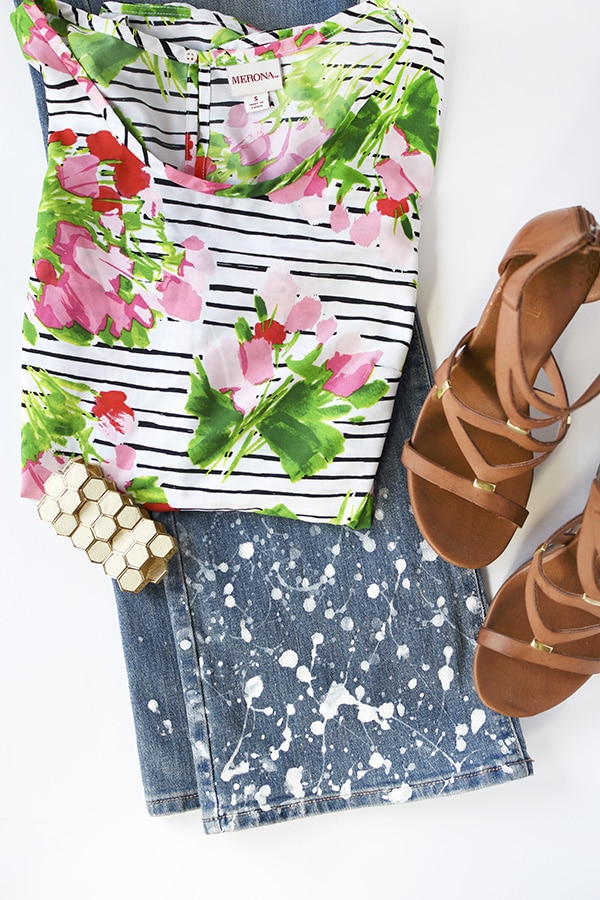 This post contains affiliate links. See my full disclosure.


Old Navy Flare Jeans | Painters Tape | White Acrylic Paint | Textile Medium | Paint Brush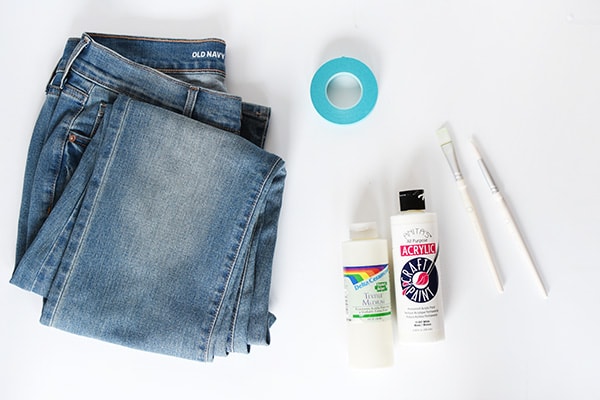 I started this DIY by taping off the area of the pant leg I wanted splattered.  I love Martha Stewart's painters tape and have found it works just as wonderfully on fabric as it does on other materials.
Next, prepare your paint.  Be sure to follow the directions per your textile medium for ratios.  I simply added it to my white acrylic paint to help ensure the paint is flexible and washable.
I then taped a piece of white paper to cover the areas I didn't want any splattering and then loaded up my brush with paint.  Splatter, splatter, splatter!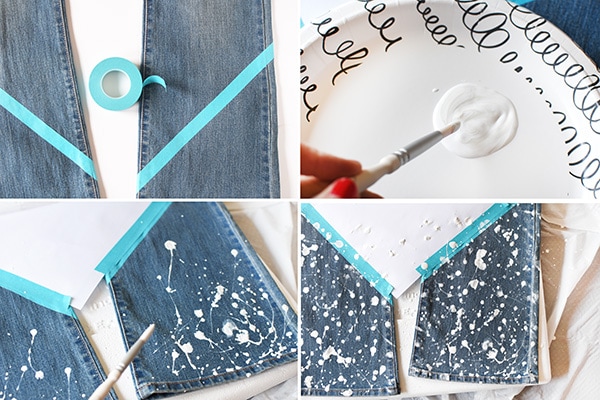 This is an excellent way to take an old pair of jeans that you wore over the winter and bring new life to them for Spring!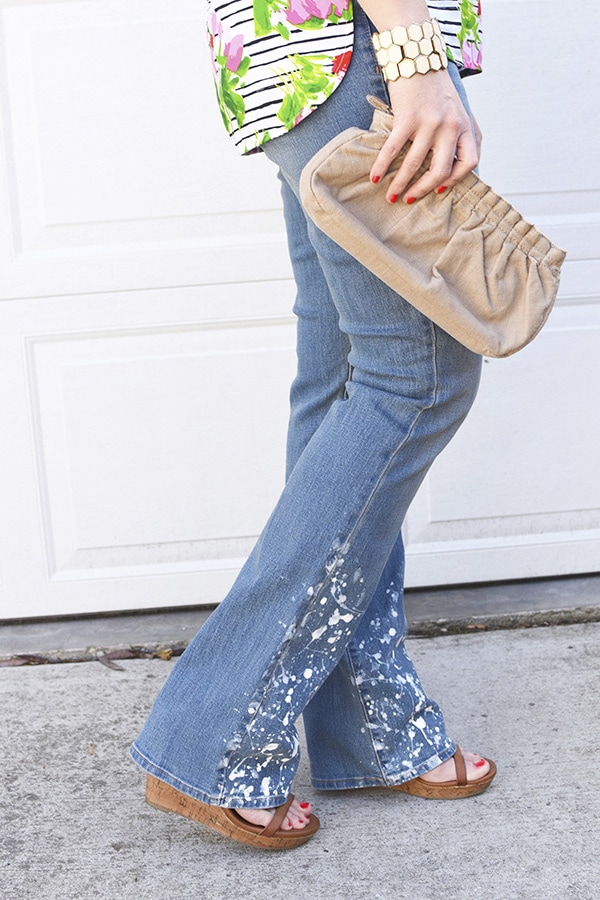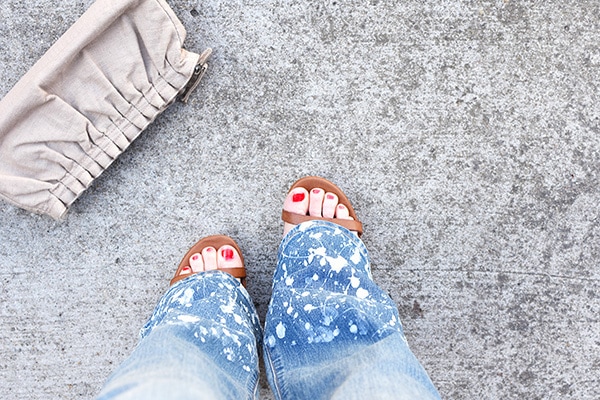 I paired my flare jeans with a pair of tan wedge sandals and a colorful top but they could really be worn in so many different styles.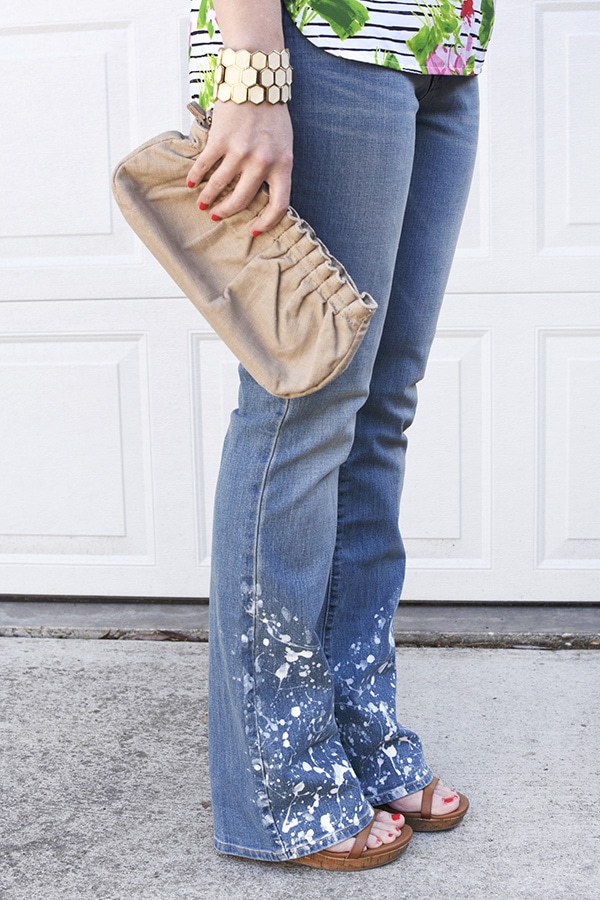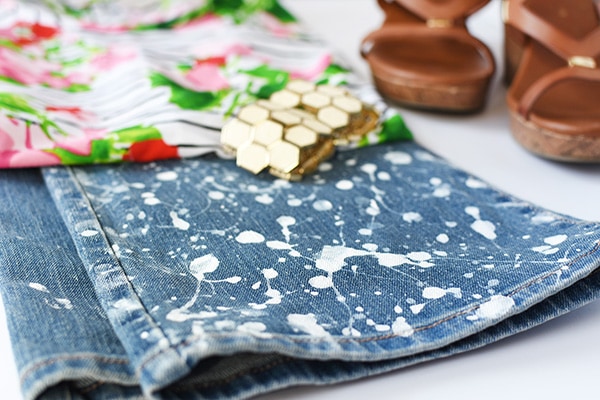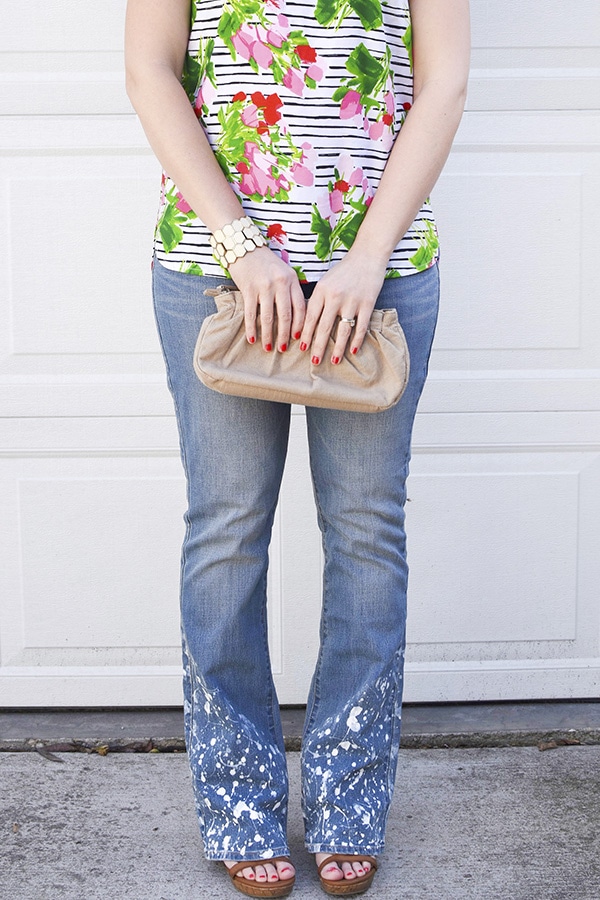 .
If you would like to see more ideas from my painted clothing series, check these out!
Interested in buying and not DIY-ing?  Check out some of my faves below.