DIY White Paint Patterned Jeans
INSIDE : Learn how to make a simple and stylish DIY Blue Jean pattern with an easy tutorial! Create these fun white Paint Patterned Jeans for a perfect for a night on the town.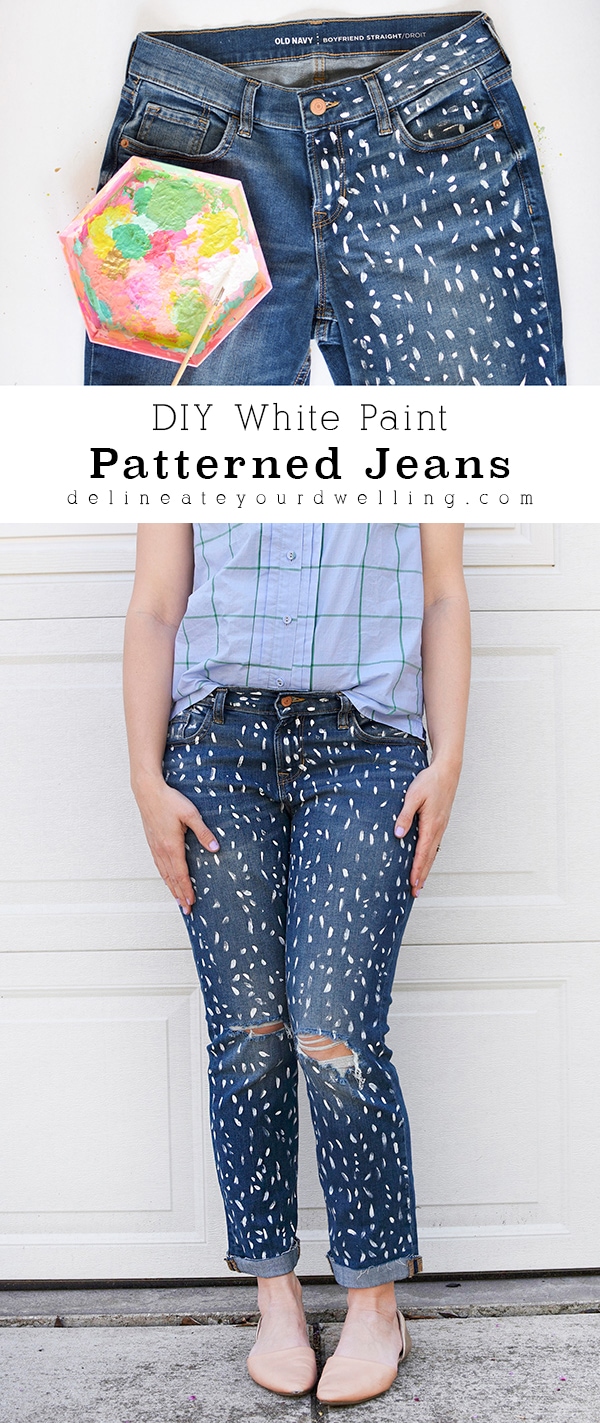 Today wraps up Part 4 of my clothing mini series and I think I've saved the best for last!
80's Splatter Projects :
Splattered Clutch
Splatter Jeans
Green Tassel Splatter Chuck Taylors
Everywhere I turn, I have been seeing painted clothing making a come back – from the late 80's paint splatter look to a patterned painted technique. I will be honest, I am really loving all of them when done the right way!
Today I am sharing my DIY White Paint Patterned Jeans. I wore them all day yesterday and they are such fun.
This post contains affiliate links. See my full disclosure.
What supplies do I need for Painted Blue Jeans?
Jeans
White Acrylic Paint
Textile Medium
Thin Paint Brush
Paint Palette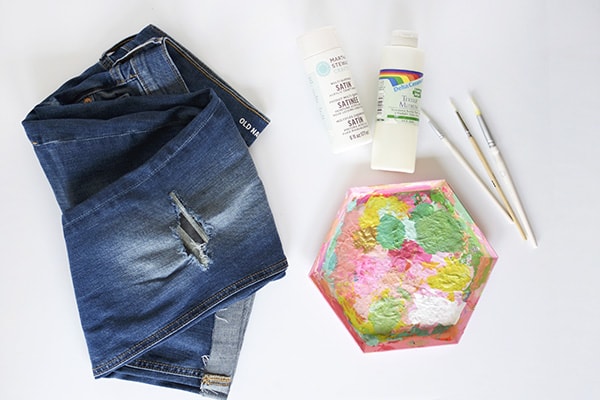 How do I make patterned Blue Jeans that I can wear?
Now these steps are about as simple as they come.
Mix your textile medium per the directions with your white acrylic paint. Then, being to paint dash patterns onto your entire jean front.
I broke the painting into sections so I did the right leg from waist to knee. And then I painted the left leg from waist to knee. Next, I did the lower portion. I wanted to make sure I had a consistent "organic" pattern through the blue jean front.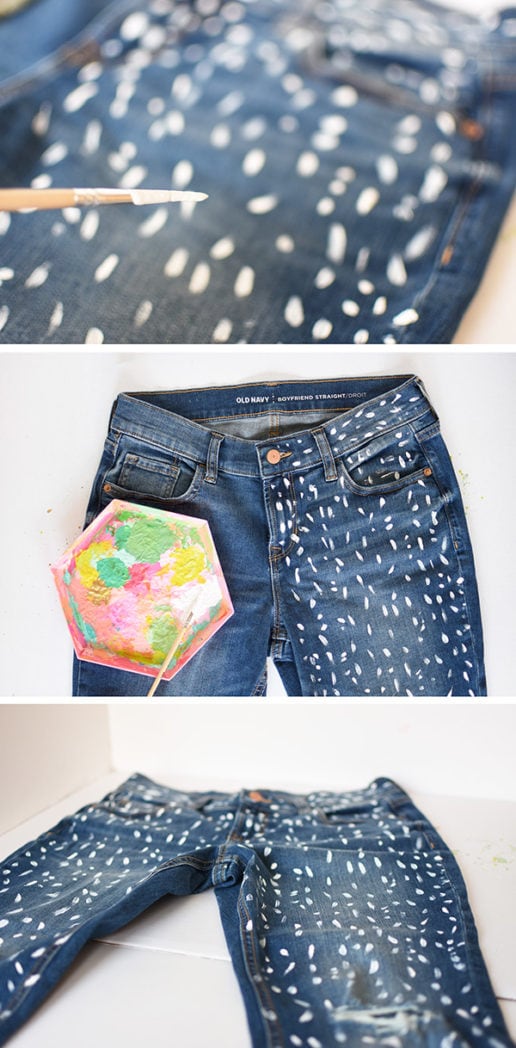 I also tried keeping most of the dashes vertical but wanted an organic artsy denim look, so I painted them with a little wiggle throughout so it was not all perfectly going up and down.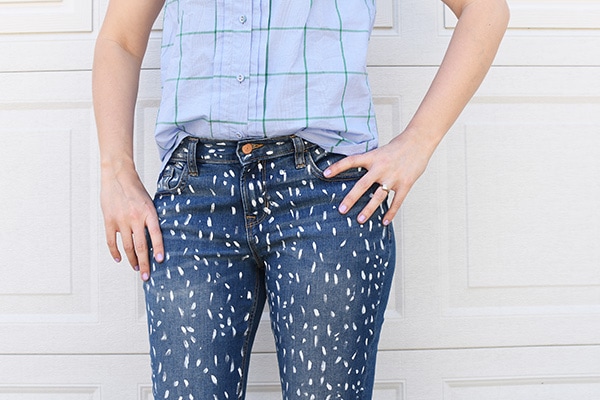 Dash Painted Blue Jeans
I love the movement and uniqueness of these jeans! And pairing them with a more structured plaid top is a fun way to wear them.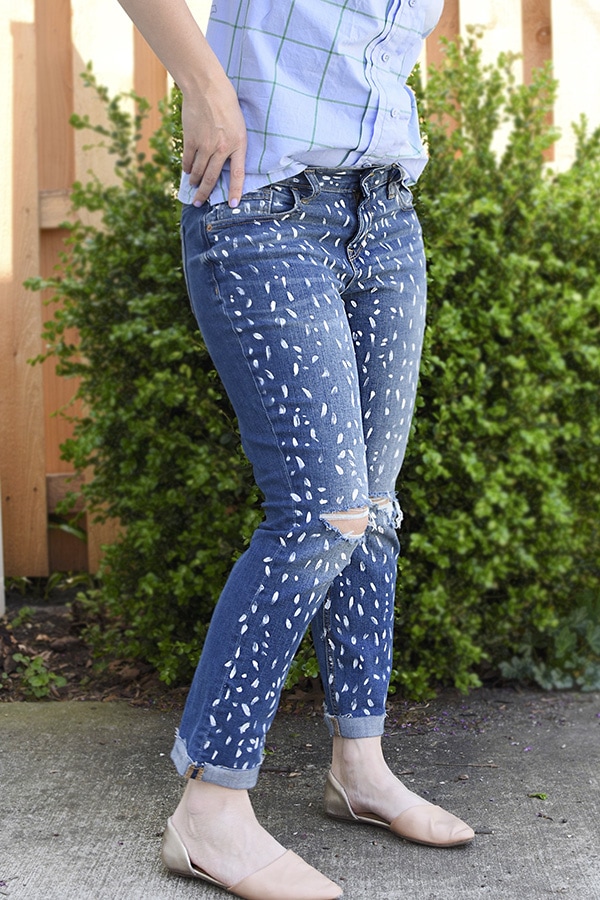 Hold me back from my others jeans because once you get over the hurdle of painting your jeans… you will want to paint them all!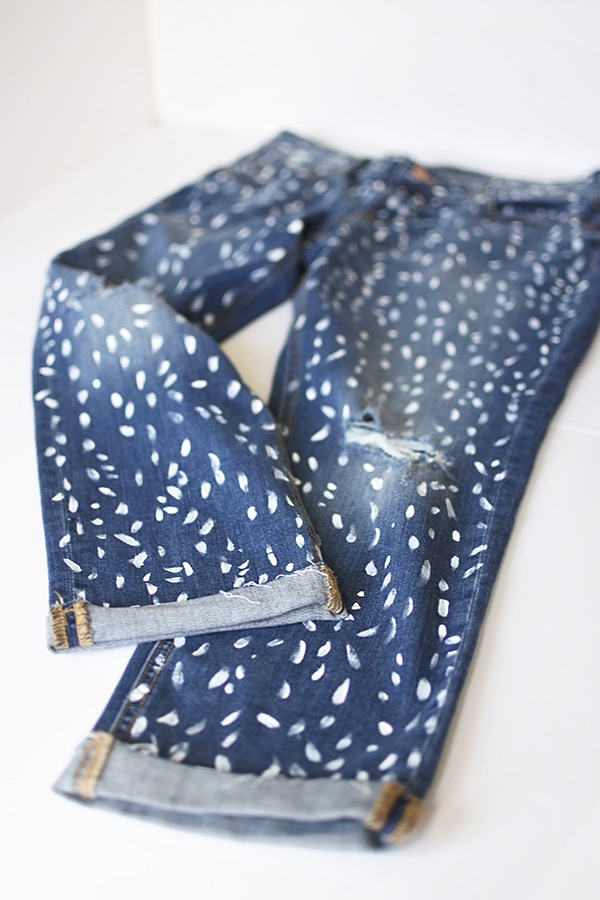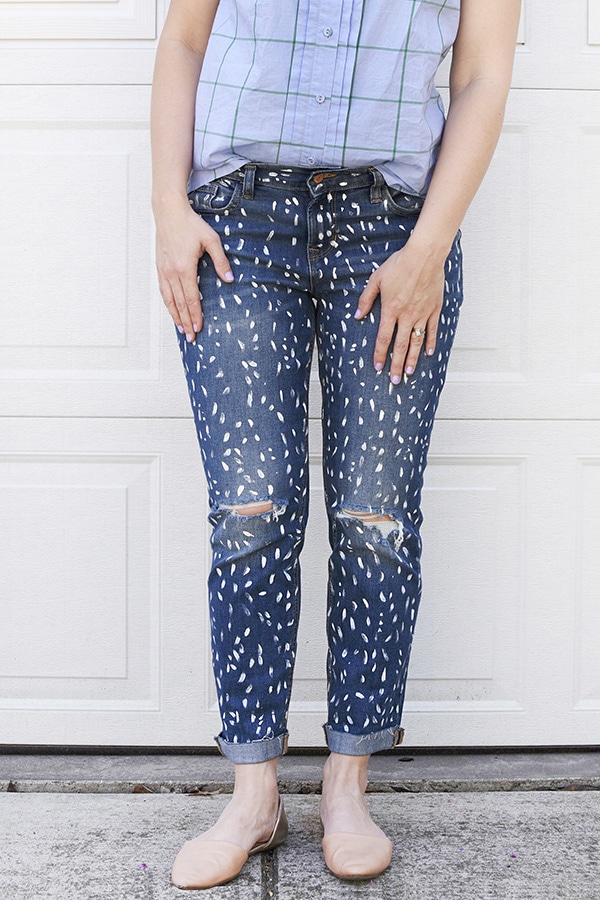 These jeans were on sale at Old Navy so it was easier for me to give them a little facelift!
Note : This post was written in 2017 and I have worn these jeans SO MANY times I can not even count. By far, these are my favorite jeans and I have been so impressed with how well the paint has held up on them.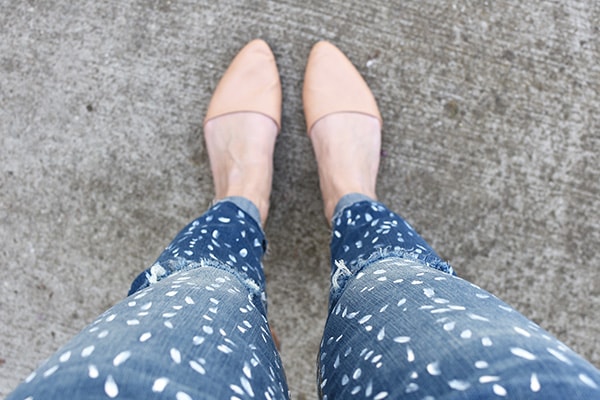 So, do you think you are ready to jump on the painted pattern jean trend yet?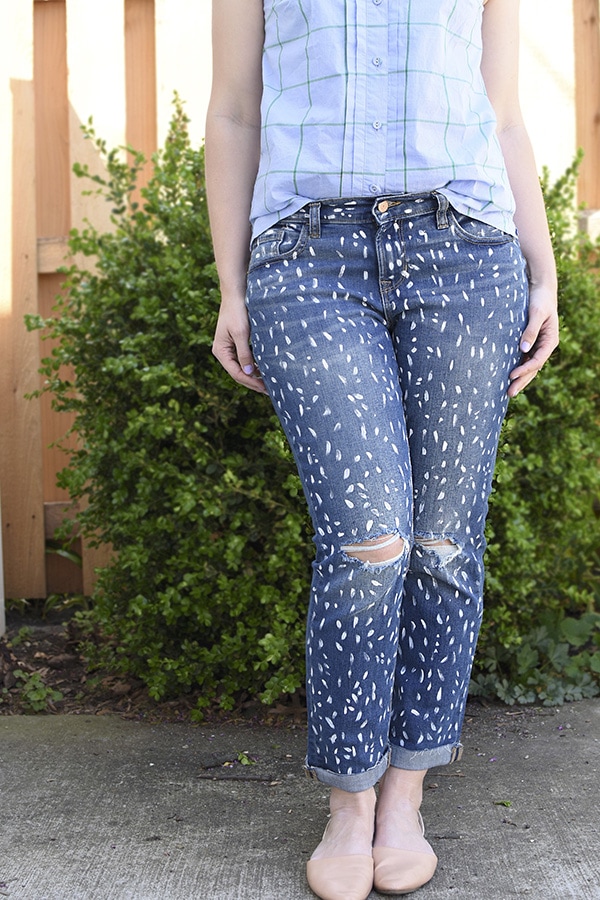 .
If you would like to see more ideas from my painted clothing series, check these out!