INSIDE : Learn how to create a modern Paint Splattered Clutch to take your style to the next level with this easy handmade craft project.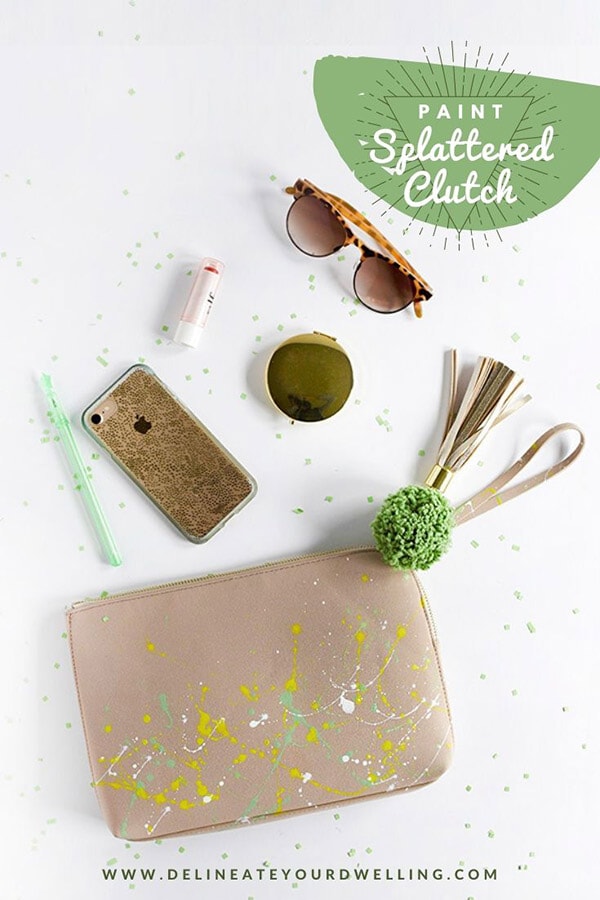 This post contains affiliate links. See my full disclosure.
I'm back at it today with another splatter project! Last week, I shared my new White Dash Jeans, which I am obsessed with. Now I am kind of excited about this 80's paint splatter trend that I'm seeing pop up all over the place. Today I am sharing part 2 of a 5 series and it's all about this fun DIY Paint Splattered Clutch!
80's Splatter Projects :
Patterned Jeans
Splatter Jeans
Green Tassel Splatter Chuck Taylors
What supplies do I need to make a Paint Splatter Clutch bag?
Clutch (similar here, here and here)
Water
White Acrylic Paint
Lime Sherbet + Lime Tree Paint
Textile Medium
Paint Brush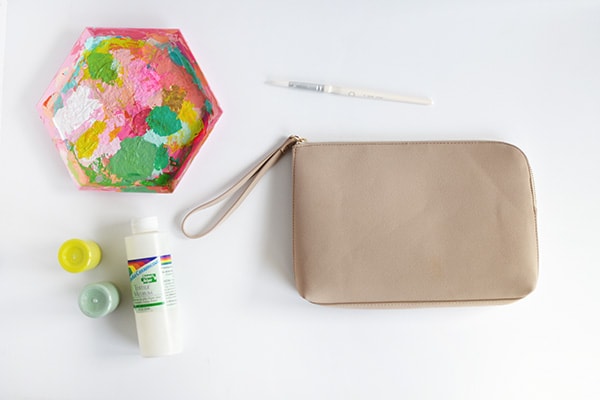 Ready for the world's easiest DIY tutorial? Those are my favorite kind.
How do I make a Paint Splatter Clutch purse?
Start by squeezing a small/medium sized amount of your green paint on a paint tray. Next mix in an equal amount of textile medium, as per the directions instruct. This helps keep the paint from cracking after it dries. Now, add in just a smidge of water to your paint… this really makes the splattering work easier.
Next, place your clutch bag on a piece of large cardboard or plastic to keep paint for splattering on your table.
Ready for the last and most complex step? Splatter your paint. I started splattering with my most bold color, then added in the softer shade of green. I finished with splattering in the white paint.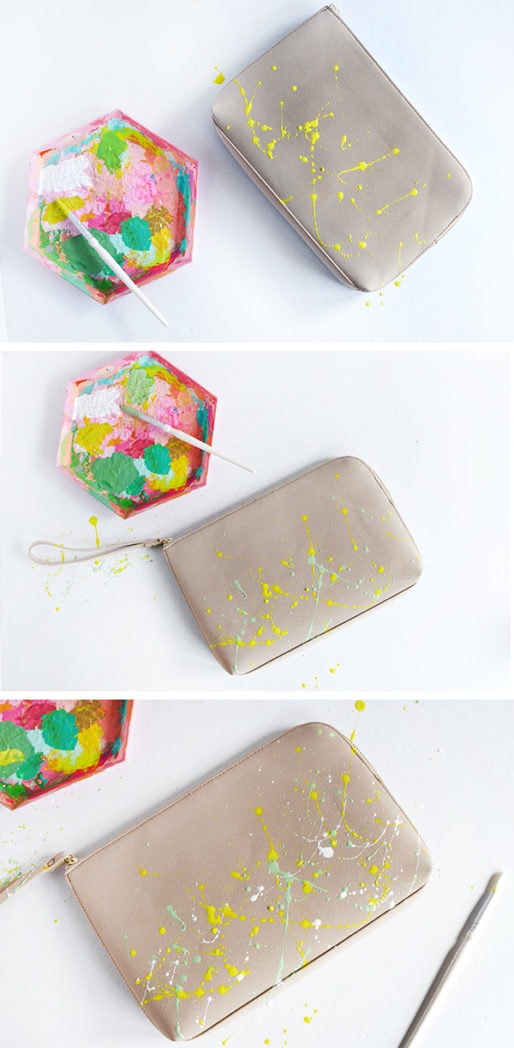 I added a $3 gold tassel from Target's Dollar Spot and whipped up a quick green pom pom and attached both of them to my clutch's handle.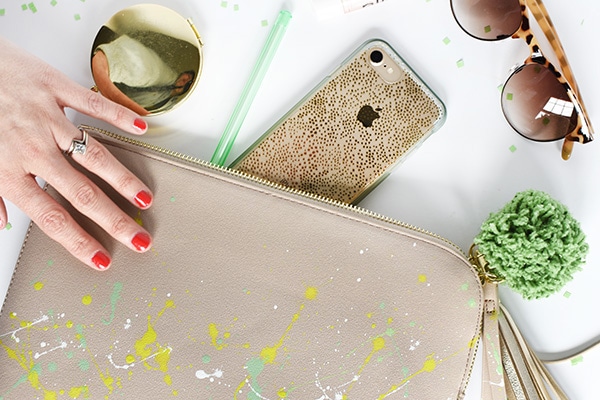 80's inspired Paint Splatter Clutch purse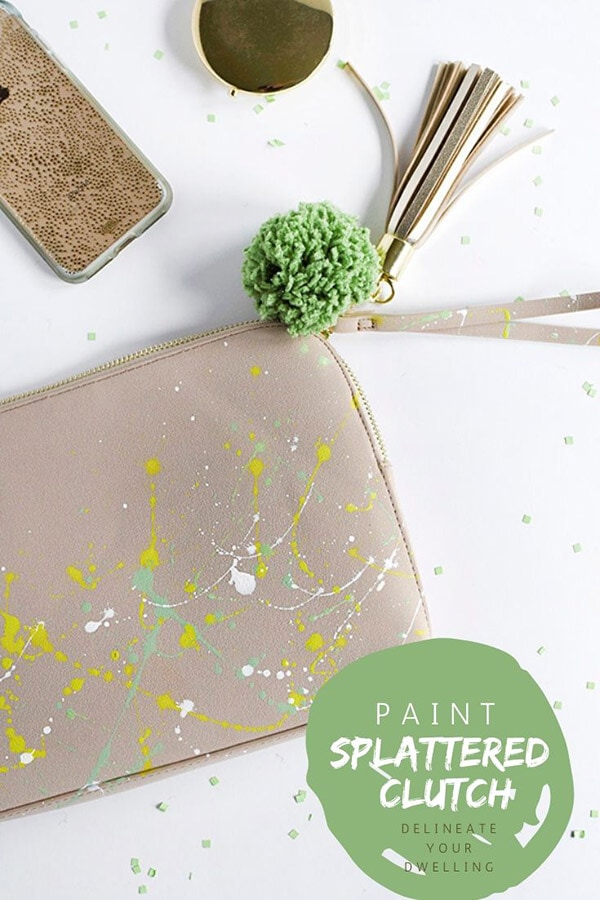 I am so so so in love with this clutch. I took a rather plain clutch and really gave it some cheerful personality!! And you can never go wrong by adding a pom pom to something.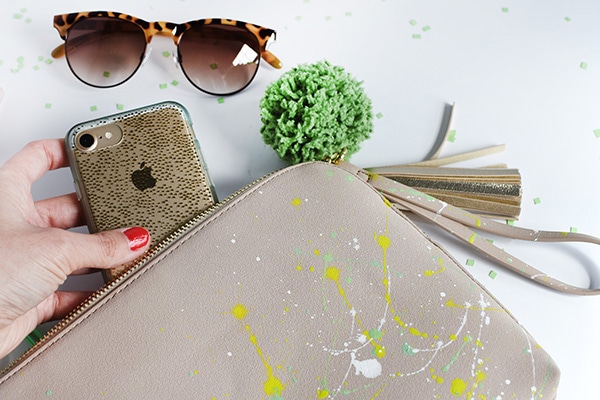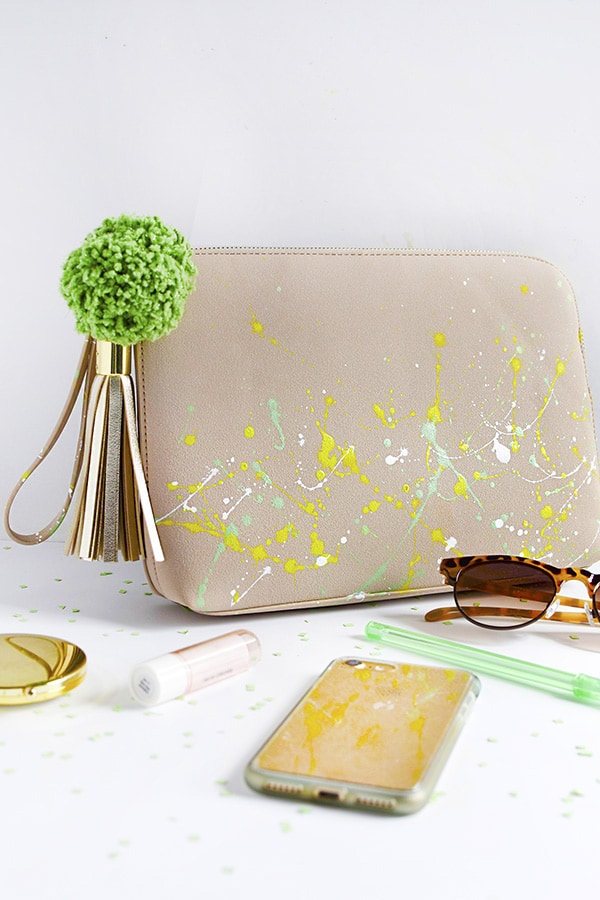 Am I starting to sway you to the splatter trend yet?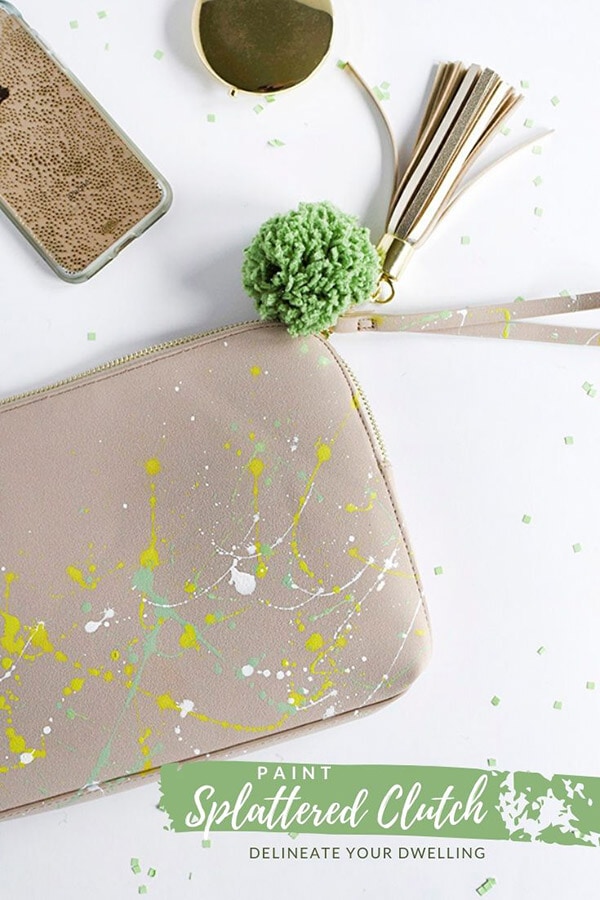 If you would like to see more ideas from my painted clothing series, check these out!
Interested in buying and not DIY-ing? Check out some of my faves below.