INSIDE : It is much easier than you may think to create and make easy art projects! And did I mention significantly more budget friendly. See all these cool easy art ideas, tips and projects to help create your own easy art to do at home.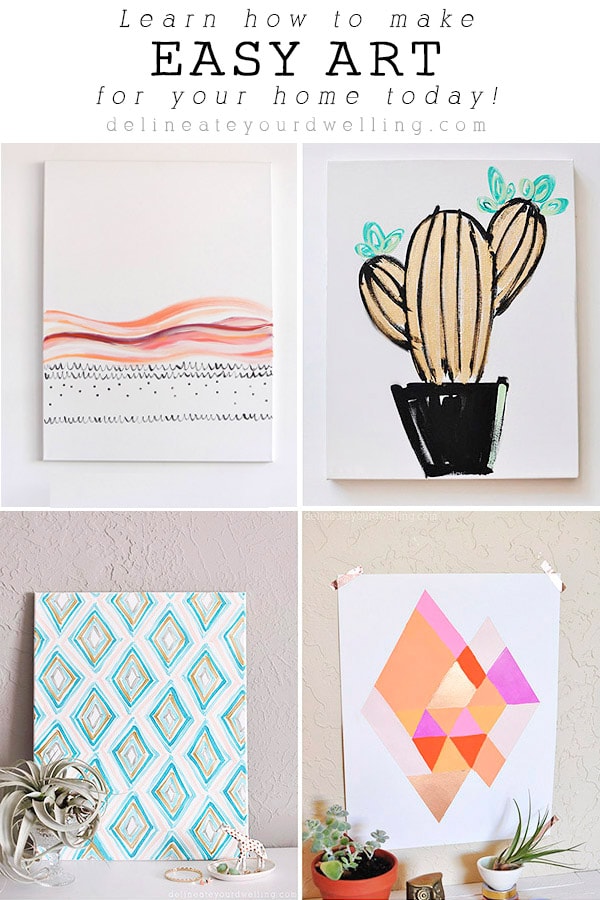 I love cool east art. I also love mixing and switching up the artwork displayed in my home. However, anyone who likes to do this, knows that it's much too expensive to buy new pieces on a regular basis.
I decided to start a monthly mini series called How to Create Easy Art in 1.2.3. and I take you along on a step-by-step guide for how YOU can make your own easy art projects at just a fraction of the cost!
What main supplies are needed for Easy Art Projects and Paintings?
Dependent on the type of art you are creating, there could be many different types of supplies needed. If you are making artwork for kids, then you might need easy to clean-up supplies that are washable. However, if you are making more advanced easy art drawings then below might be some supplies you would be interested in.


Help me. I always make a mess and can't create artwork!
Sometimes it can feel so overwhelming to make a DIY painting for your home decor and even just starting can be intimidating. You may have a big blank art canvas staring at you and it feels like anything you do will be wrong.
I often times have to push back against that fear myself. My favorite trick for helping to just start when it comes to creating artwork and DIY canvas paintings is to sketch a little something on a piece of paper first.
If I can have a basic plan before I start putting paint to canvas, then I always feel a little more confident. Sometimes I even go so far as to use colored pencils or markers to see on my little doodle if I like the color placement.
Easy Art and Craft projects
Looking for more Easy Art and Craft projects? Or some simple wall art canvas ideas to do yourself? You might want to check these out:
I created simple black and white art added to square wood blocks hanging in our hallway.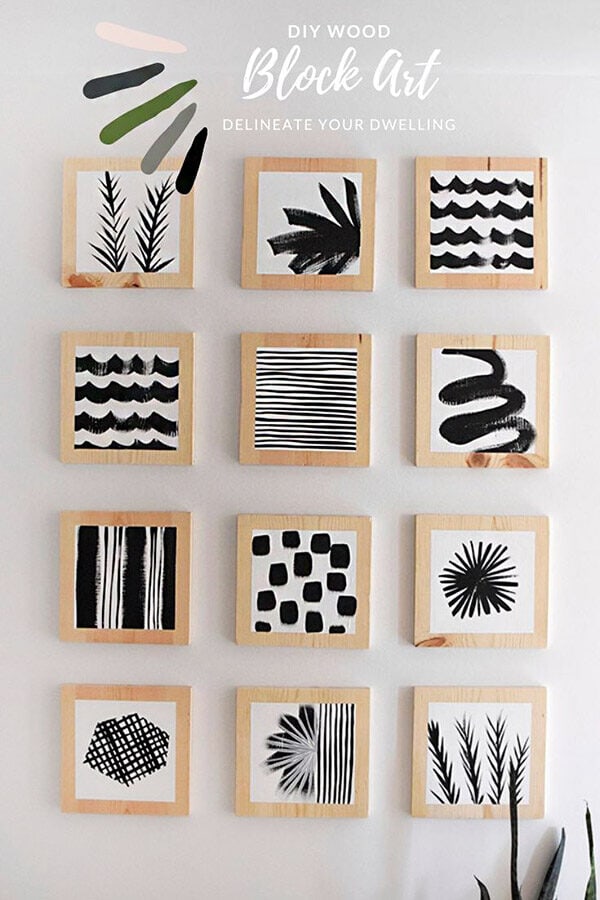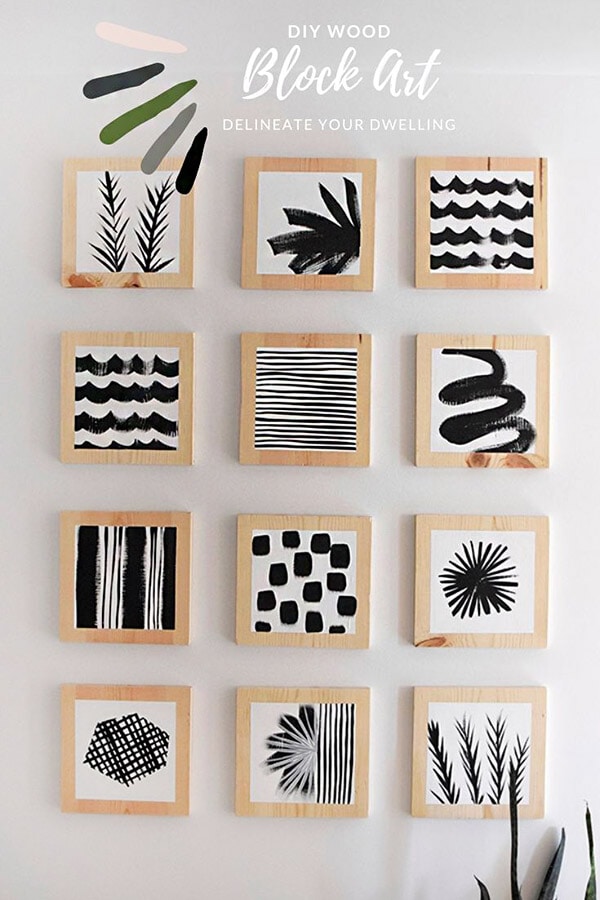 Created simple art using everyday baking polymer clay! One of my favorite projects for our living room.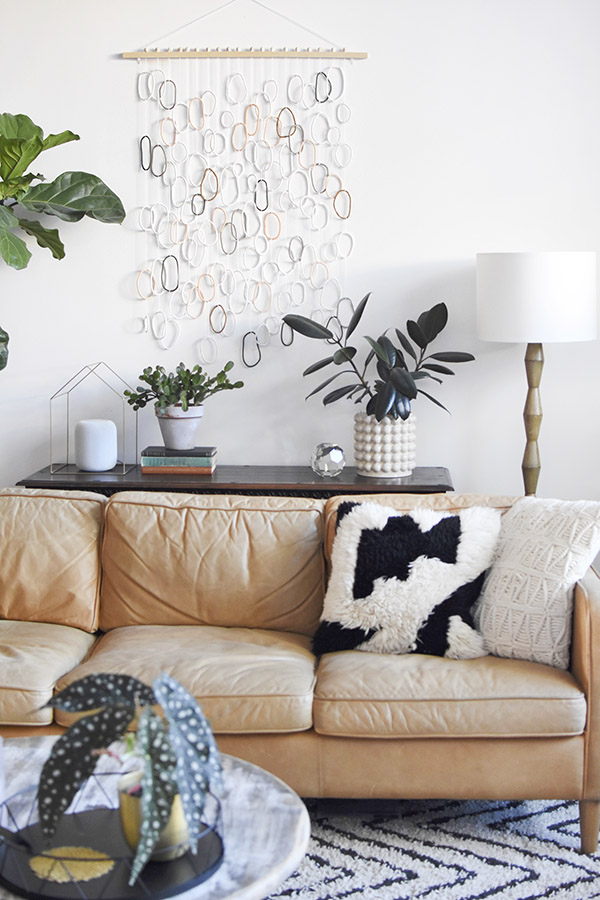 ABSTRACT DIAMONDS
This is a simple DIY art painting idea for any space in your home that needs a pop of color!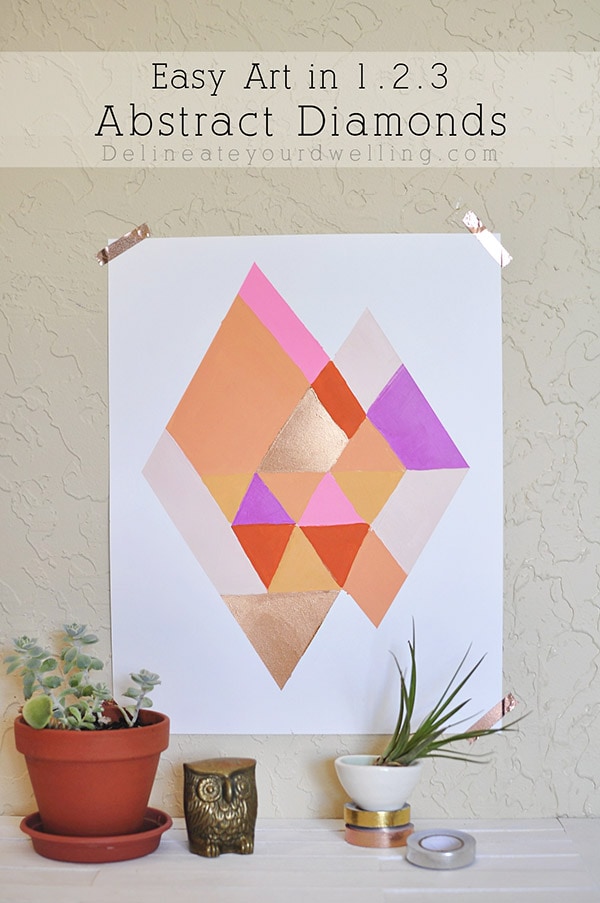 DIAMOND PATTERNS
This is one of my favorite pieces of art that I created and it lives in my bedroom. I love the easy flow of lines and that no rulers or precision work is required.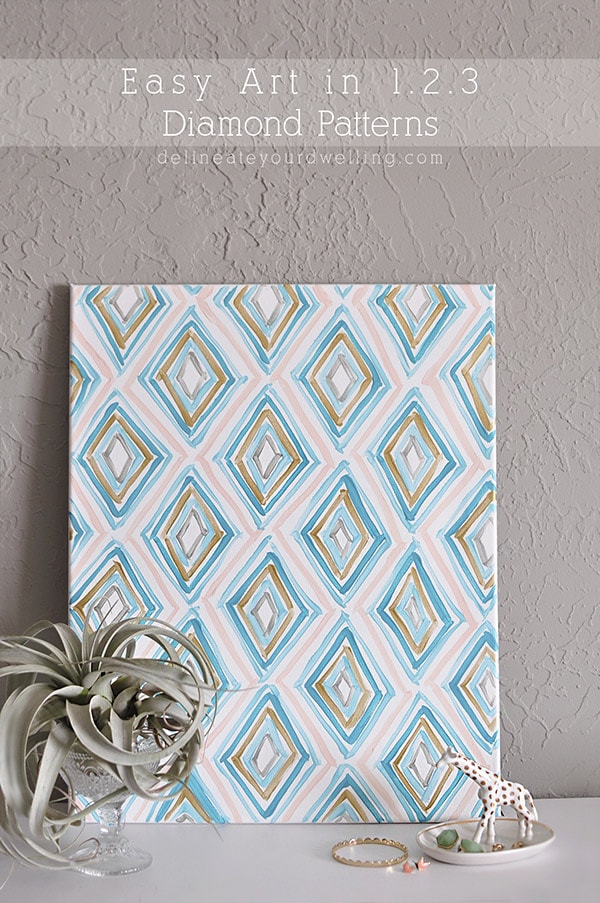 MODERN GEOMETRIC PEACH
This modern peach piece is a more abstract art combining colorful paint and the hard lines of copper colored washi tape!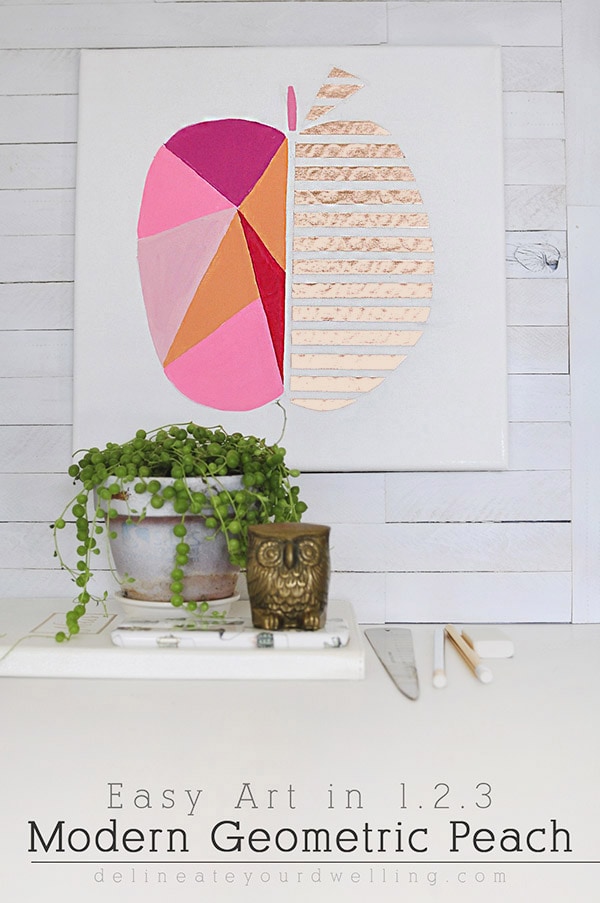 Simple Succulent
This is a Delineate Your Dwelling reader favorite. I walk you through the steps of drawing a cactus, adding painted line work to it and then adding gold foil to really make your art piece shine!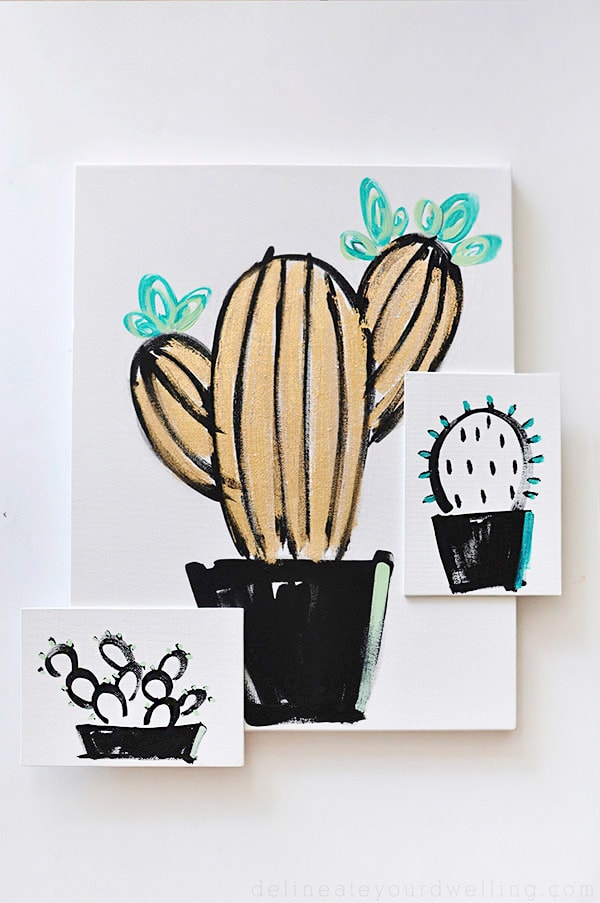 Gold Foil Doily Art
This duo set combines the softness of gold foil and the abstract patterns from a doily. This is a great DIY artwork that will impress all your friends. I have this set in my living room currently.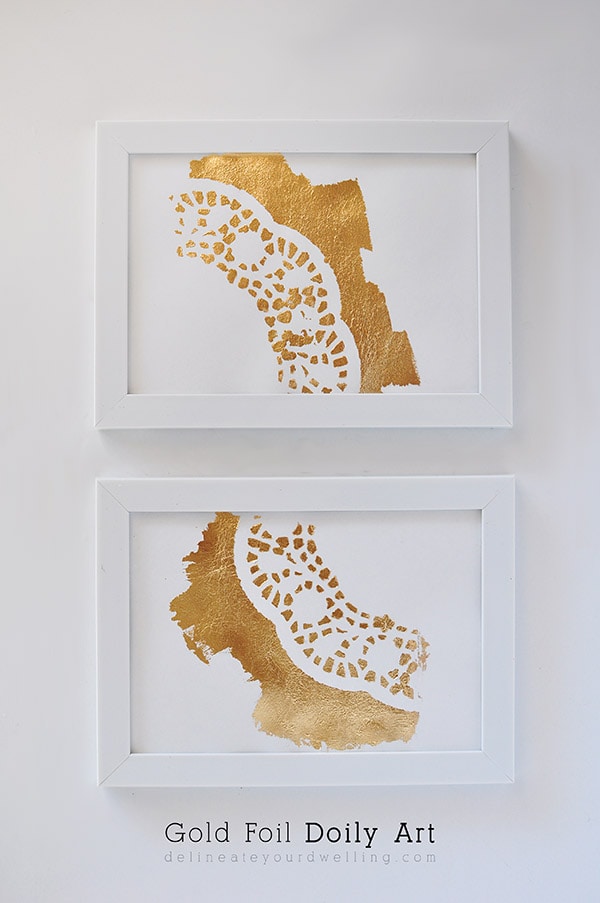 Watercolor Gem Easy Art
I made this piece while on the phone with my sister, so that should tell you how easy it is to make. This is a great beginner piece of art because you tape off all the line work to create simple and straight forward areas to watercolor.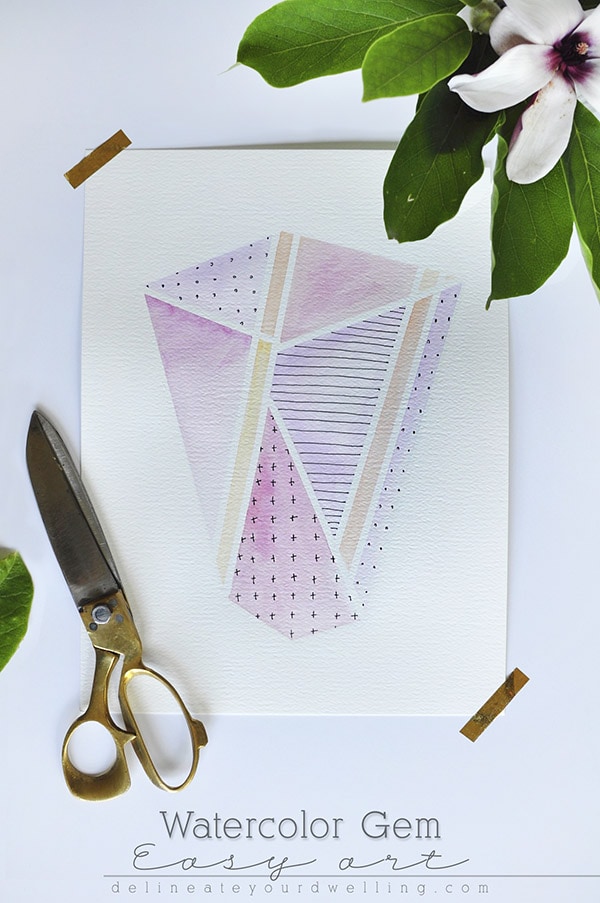 Large Scaled Artwork:
We have very tall ceilings in our living room and this easy to make art was just the inexpensive piece we needed.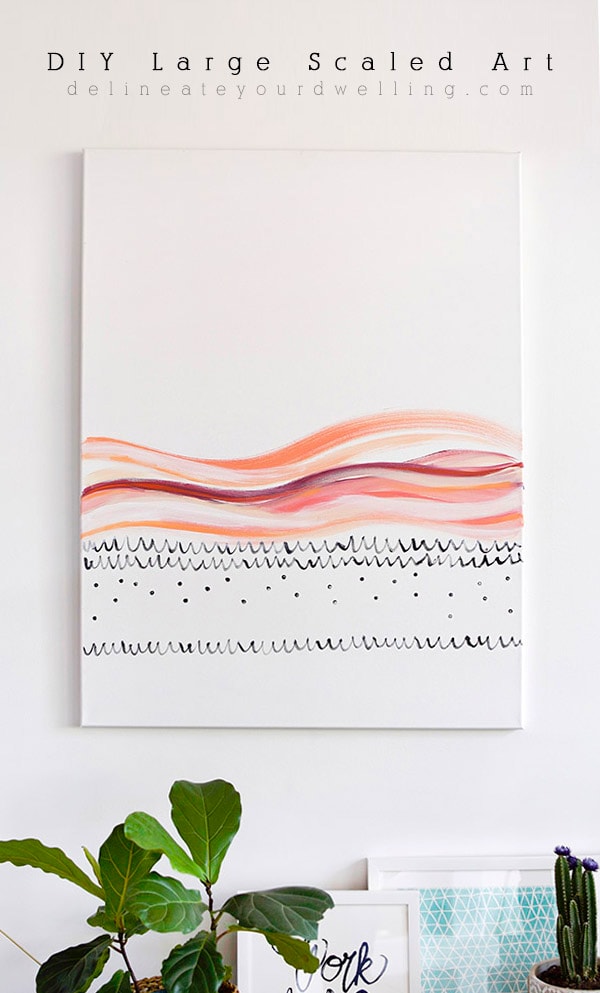 Cool Simple Art ideas that work as Home Decor:
From how to paint easy art for your living room, to the step by step instructions, you will find inspiration, tips and more below in the project posts! Many of these are simple art projects for kids, too.
SaveSaveSaveSaveSaveSaveSaveSaveSaveSaveSaveSaveSaveSaveSaveSaveSaveSaveSaveSaveSaveSaveSaveSaveSaveSaveSaveSaveSaveSaveSaveSaveSaveSaveSaveSaveSaveSaveSaveSaveSaveSaveSaveSaveSaveSaveSaveSaveSaveSave