I was asked to participate in a Knock Out Knock Off Inspired series with five other bloggers. It starts today and ends in August. The first of each month we all will be showcasing a knock off project from a pre-decided home decor store. Be sure to check at the bottom of this post for the other projects!
This month's home decor store is
West Elm
. West Elm is quite possibly my favorite store of all time. I love their mix of modern styles with so many natural elements.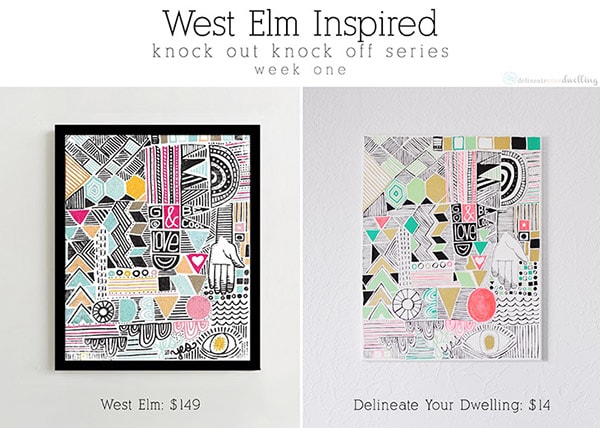 This post may contain affiliate links. See my full disclosure.
For this project, I decided to think outside the box of my typical design aesthetic. I adore all things West Elm, but I decided to go non.traditional West Elm and I chose an abstract almost doodle/graffiti print called the
Geo Print
. West Elm's print cost $149 and mine came to a total of $14!
At my local Hobby Lobby, I found a sale on 16×20 inch canvas', two for $7.99. I have no idea what I will do with my other canvas, but for essentially $4, I couldn't pass that up.
This was honestly the easiest project. I just sat with my computer open and the image on the screen. Then I used a pencil to lightly block out the basic sections of doodles.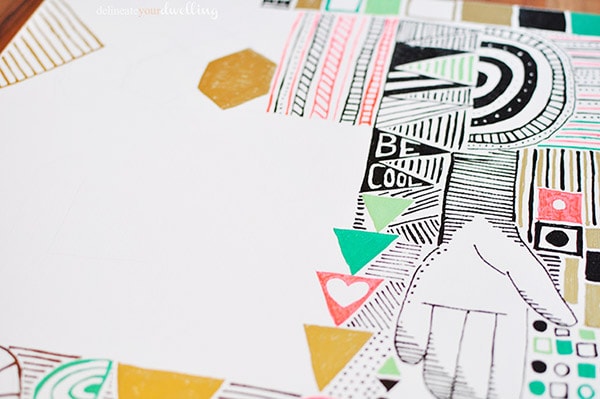 I spent a few evenings finishing this Geo Print up and love how it turned out.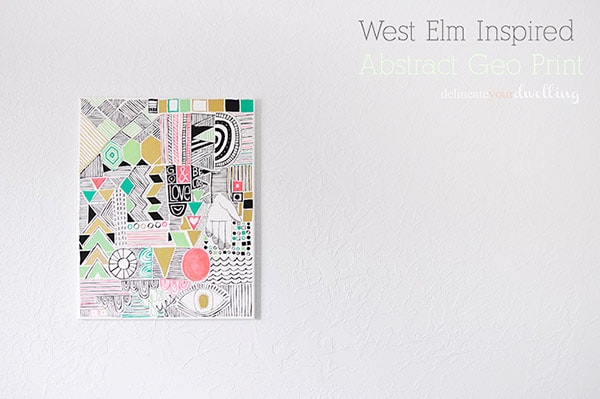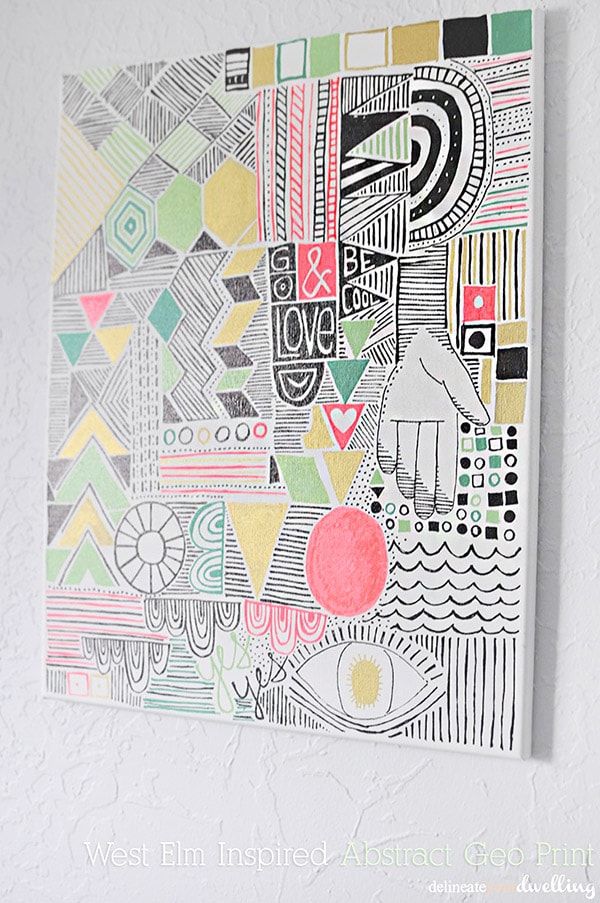 I had to keep reminding myself to not make super straight lines and to make it more "doodle" like and less rigid. I was trying to stay true to the original art which had a very "free handed" vibe going.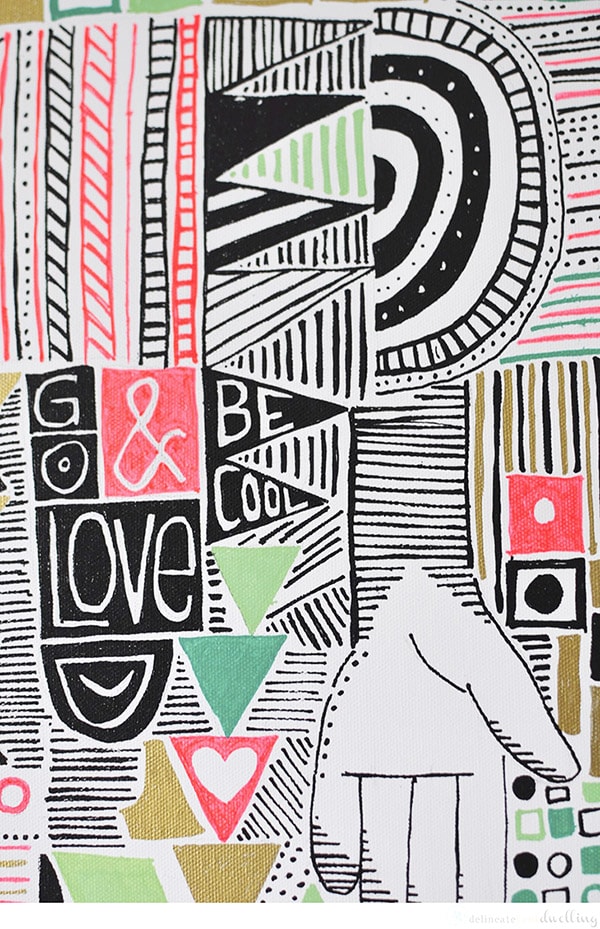 I love the areas where the mint green and the gold are near each other.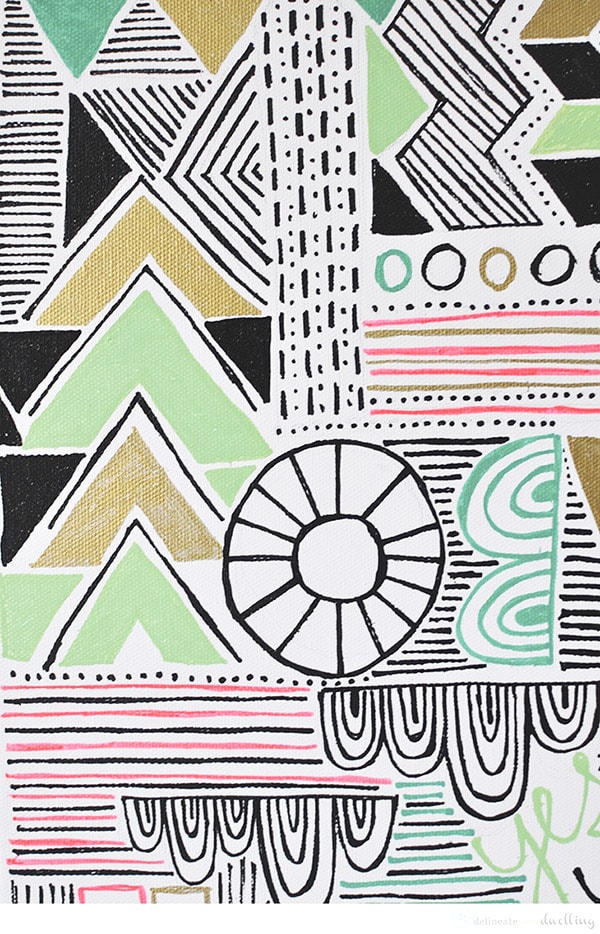 I "heart" this project and think it might permanently stay up in our new office + guest room, after the update is done!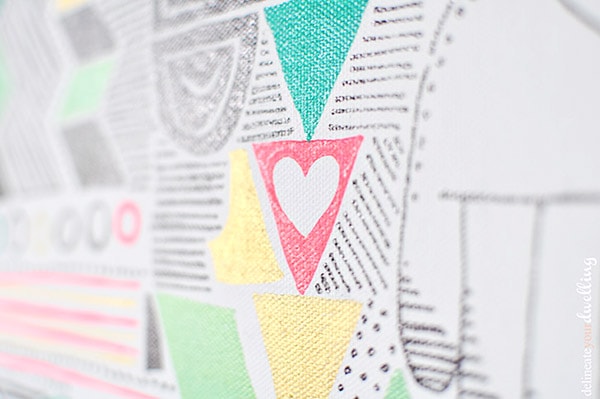 Be sure to check out the other amazing ladies in this series!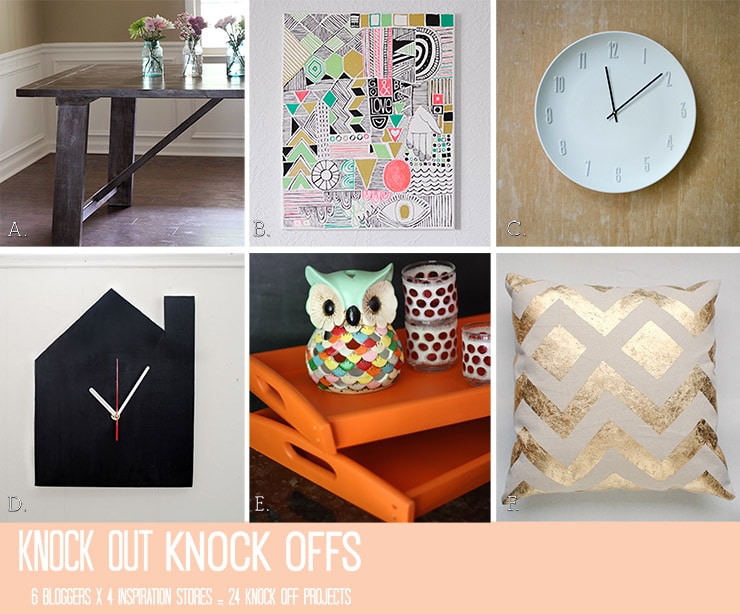 E. Designer Trapped in a Lawyer's Body