INSIDE : Learn how to create gorgeous DIY Geometric Artwork with a simple canvas and cheerful paint marker colors. This is a fun abstract doodle vibe!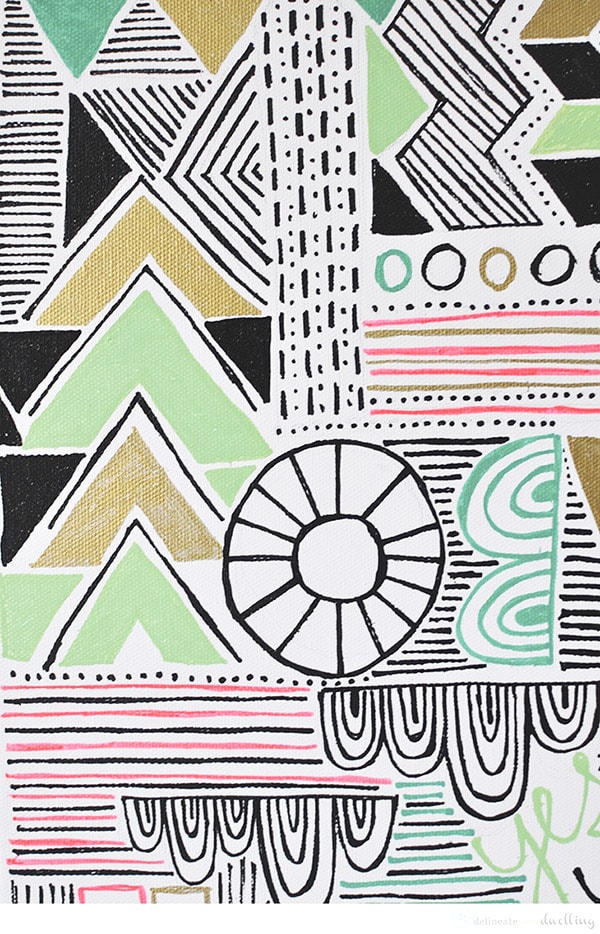 This post may contain affiliate links. See full disclosure here.
This post has been updated since it's original May 2014 publish date.
I am excited to share I am participating in an "Inspired by" series with five other bloggers starting today. The first of each month we all will be showcasing a knock off project from a home decor store.
Be sure to check at the bottom of this post for the other projects!
This month's home decor store is West Elm. West Elm is quite possibly my favorite store of all time. I love their mix of modern styles while using natural elements, it's my perfect combo.
Abstract Graffiti inspiration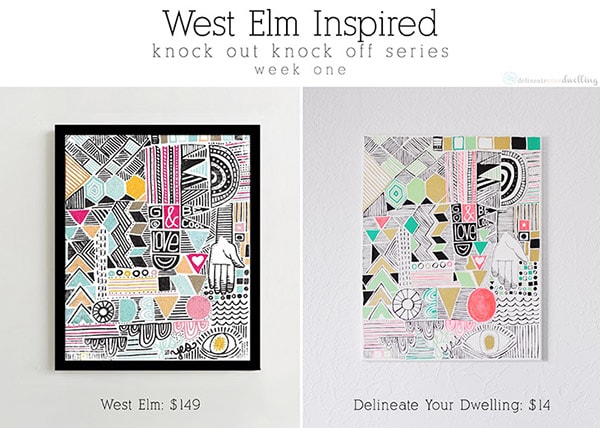 I adore all things West Elm, but I decided to go non-traditional West Elm and chose an abstract almost doodle/graffiti print in their art section. West Elm's print cost $149 and mine came to a total of $14!
What supplies do I need to make Graffiti Doodle Art?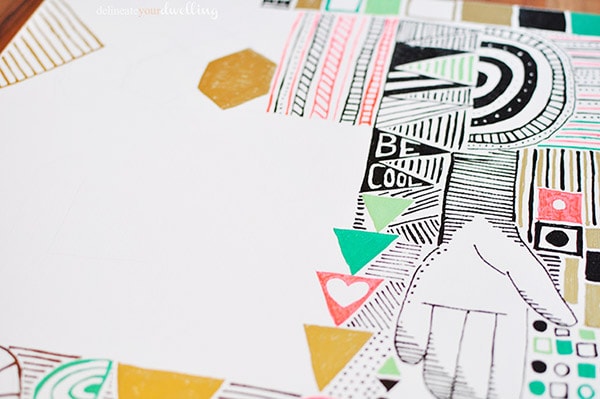 Making DIY Geometric Doodle art
This was such a fun project to create. You can be as literal or as loose as you would like to the original design. Mostly, just having fun is the main objective!
I used a pencil to lightly block out the basic sections onto my canvas.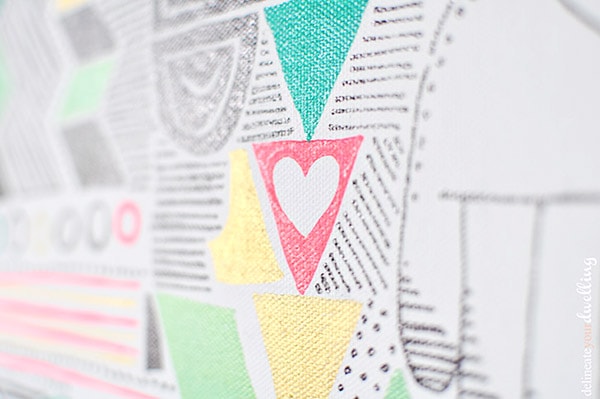 And the main goal of this type of art is filling in all the negative space. You can add polka dots, stripes, dashes, etc… just make sure to fill up the entire canvas with doodle type designs.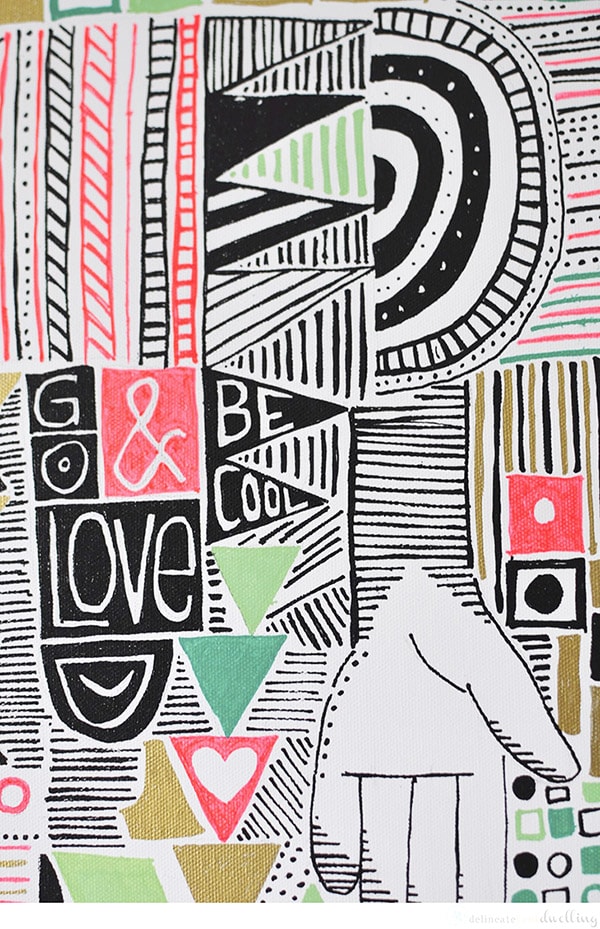 I had to keep reminding myself to not make super straight lines and to make it more "doodle" like and less rigid. I was trying to stay true to the original art which had a very "free handed" vibe going.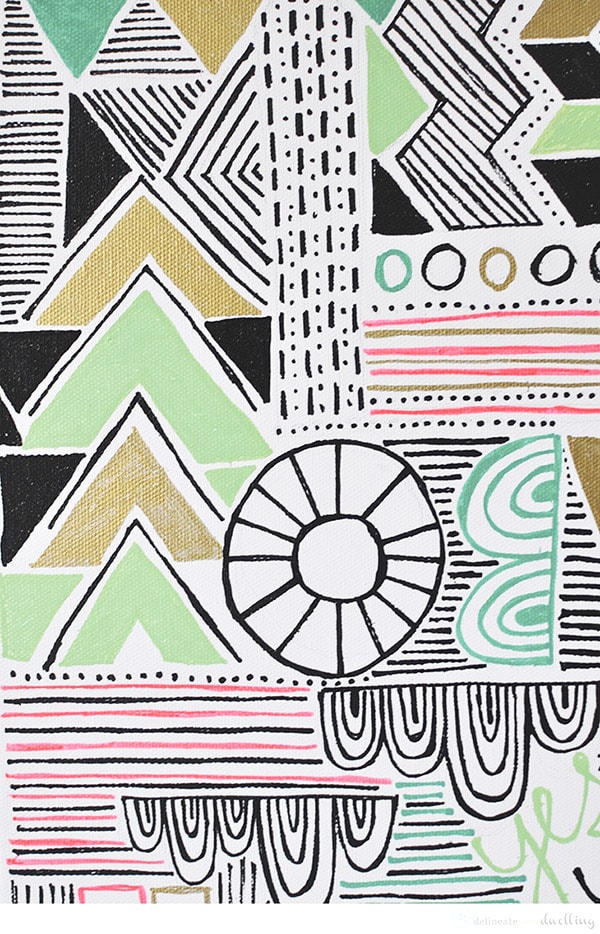 I love the areas where the mint green and the gold are near each other.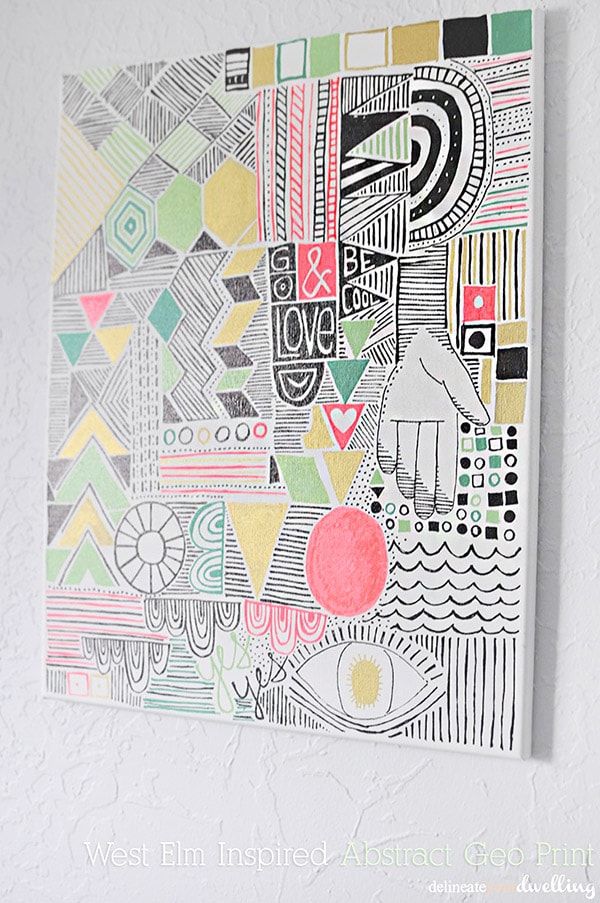 I "heart" this project and think it might permanently stay up in our new office + guest room!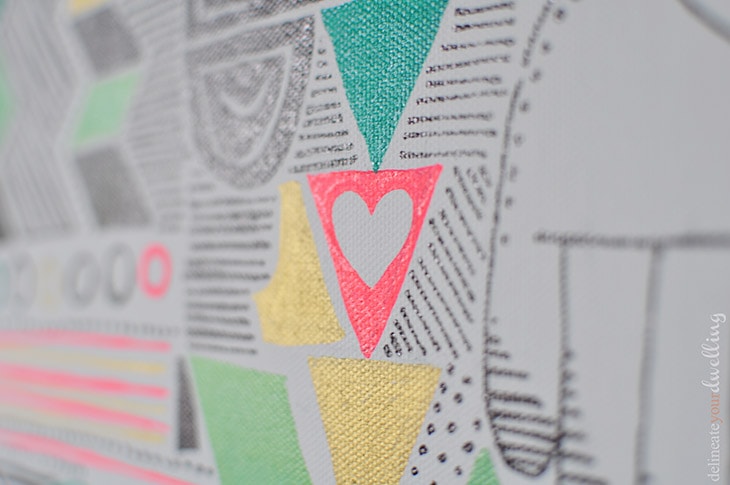 Ready to see the other amazing ladies in this series and what fun things they came up with?
A. Upcycled Treasures
C. Bigger Than the Three of Us
D. Brave New Home
E. Designer Trapped in a Lawyer's Body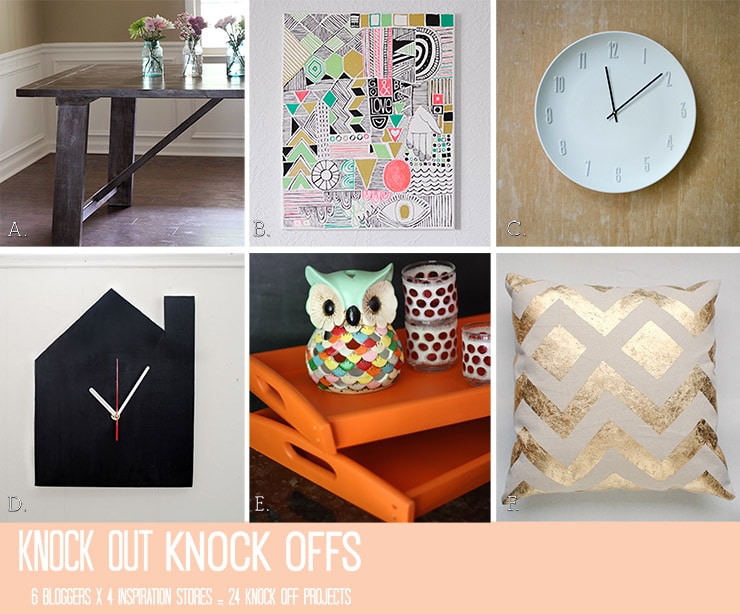 You can see my 2015 and 2014 Knock Off Knock Out projects here!