Raise your hand if you love the watercolor look but can't really watercolor paint to save your life!  If you could see me, I'd be raising my hand a little sheepishly.  It takes a skill and talent that I always wish I was better at.  However, today I am showing how to get the LOOK of watercolor with my Easy DIY Watercolor Basket and it's perfect for any skill level.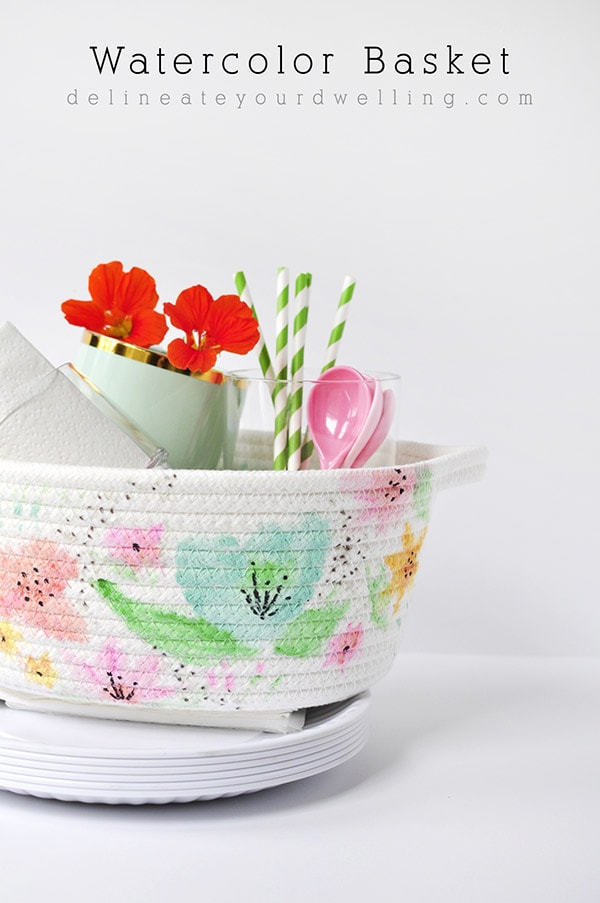 This post may contain affiliate links.  See full disclosure here.


Acrylic Paints / Paint Brush / Cup of Water / Rope Basket
Now available – Paint Palette No. 2 Photography Print of my paint palette pictured below!!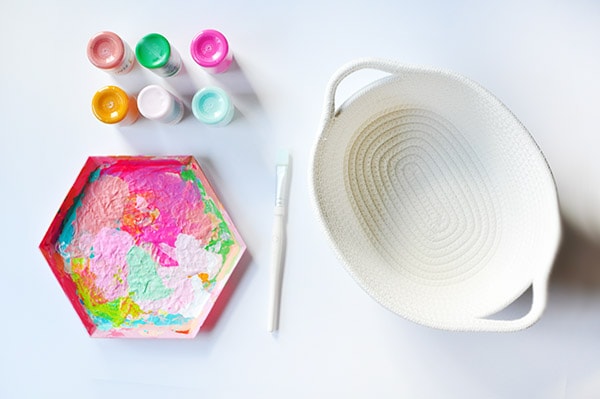 The trick to this watercolor basket is watering down your acrylic paints.  I set out a glass bowl of water and watered down all the paint as I used it.
I started first with blue flowers.  Watering down my paint to be a very soft blue color, I created rough flower shapes.  I painted mostly on the front of the basket and then on the back side of the inside of the basket.  Next, I watered down a coral color and then a pink.  Each new flower I painted, I started with a very watered down color and then gradually added more color to give it that watercolor look of layering.
Once the paint had all dried, I used a black sharpie to create the flower accents.  I also used a bronze sharpie to add dots and dimension in the white space.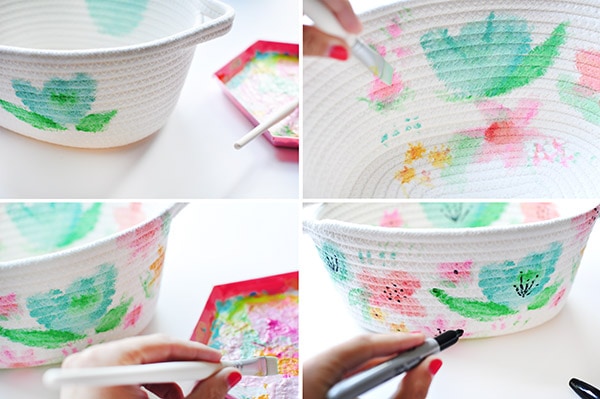 This basket really could have a million different uses!  I used mine to hold my picnic goodies.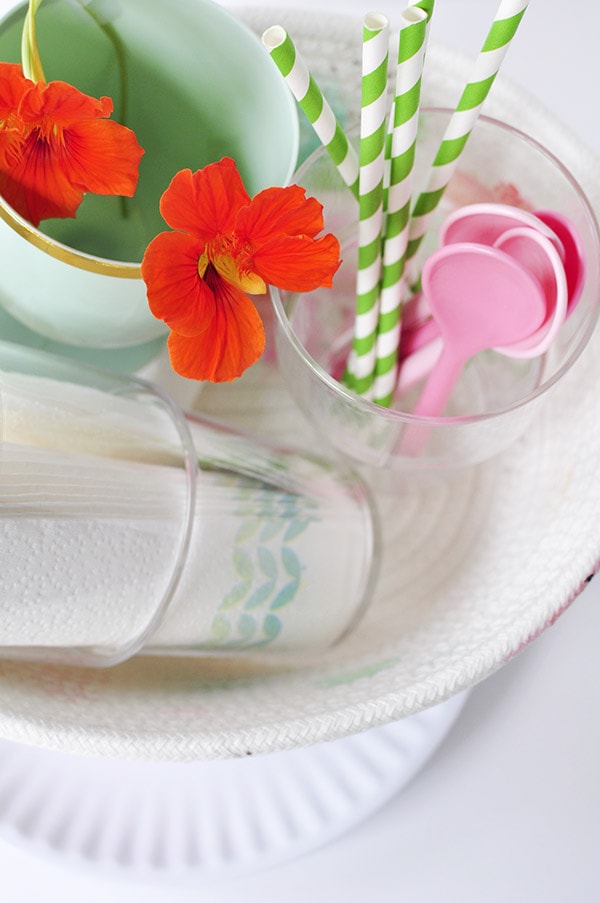 Halfway through this DIY, I wasn't so sure.  So don't give up if you try this one.  It takes a few layers of paint to start really taking shape.  Once it was complete, I was completely in love… halfway through, not feeling it.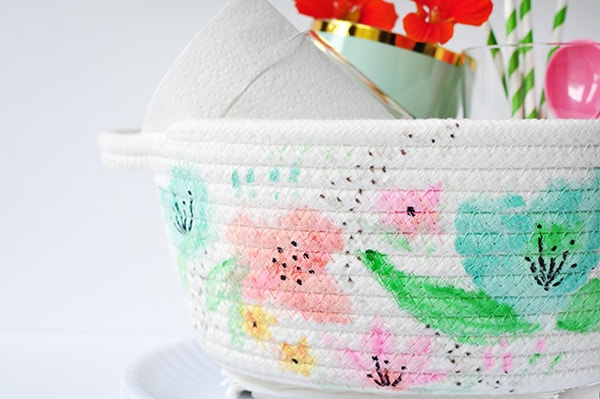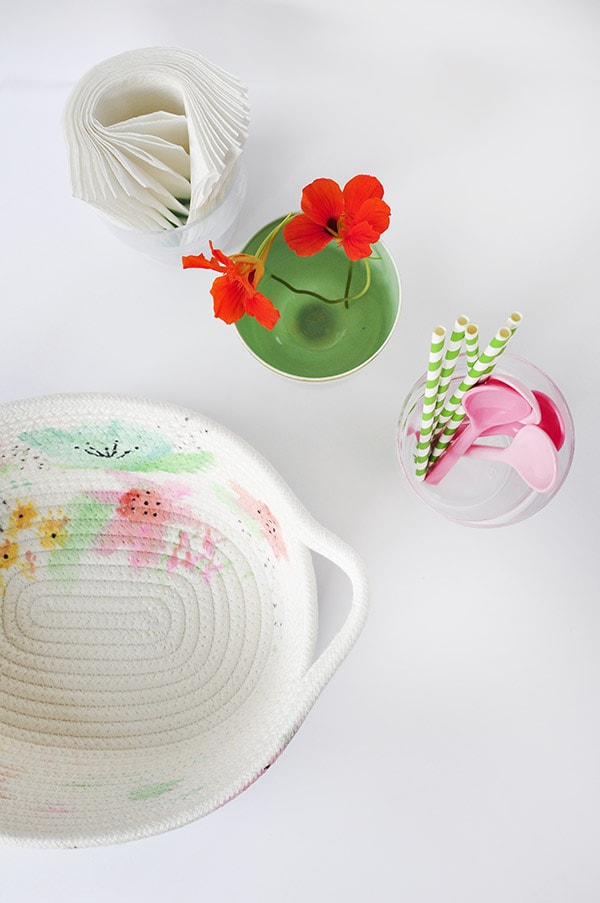 If you are looking for more Easy DIY Artwork, you might want to check out these simple tutorials I put together for other paintings.
And side note, aren't those orange nastrusiums from my garden just divine?!!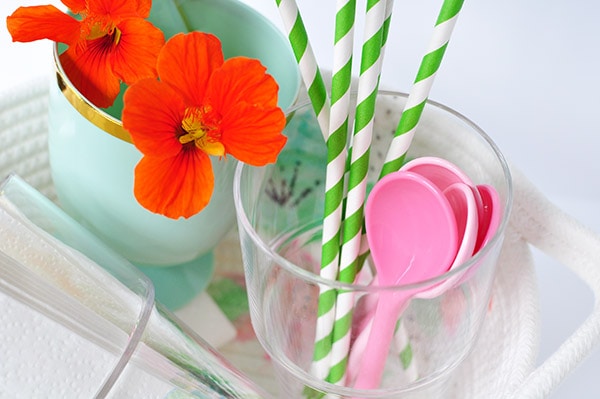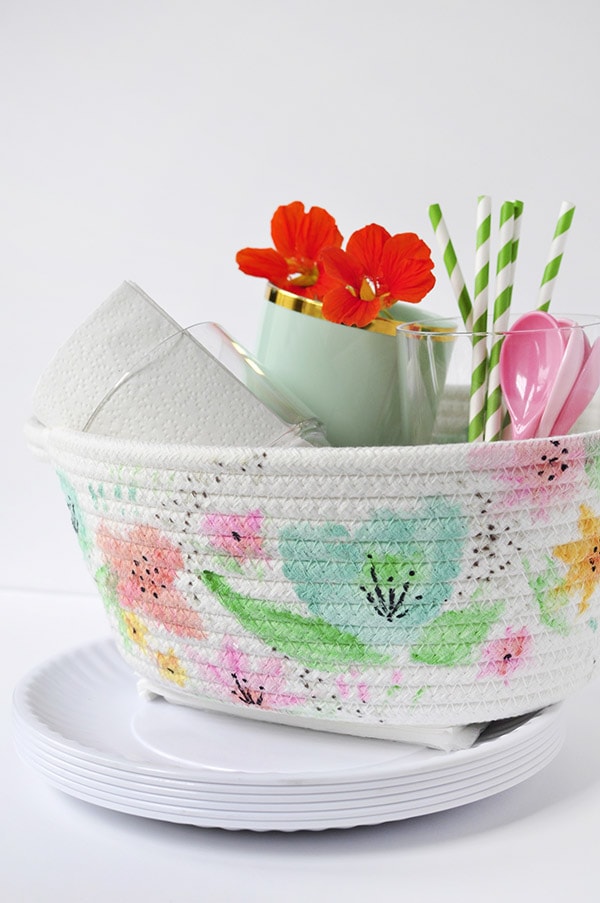 So are you a watercolor master or a little more timid to try it like me?
Now available – Paint Palette No. 2 Photography Print of my paint palette pictured below!!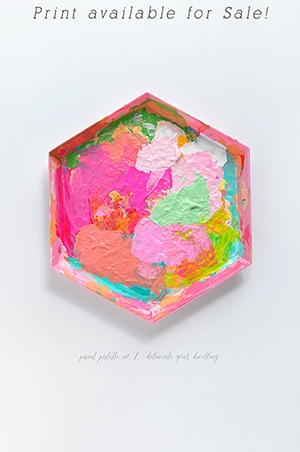 SaveSave
SaveSave