Easy DIY Watercolor Basket
INSIDE : Learn the technique to create an easy DIY Watercolor Basket look! A colorful craft project for any skill level.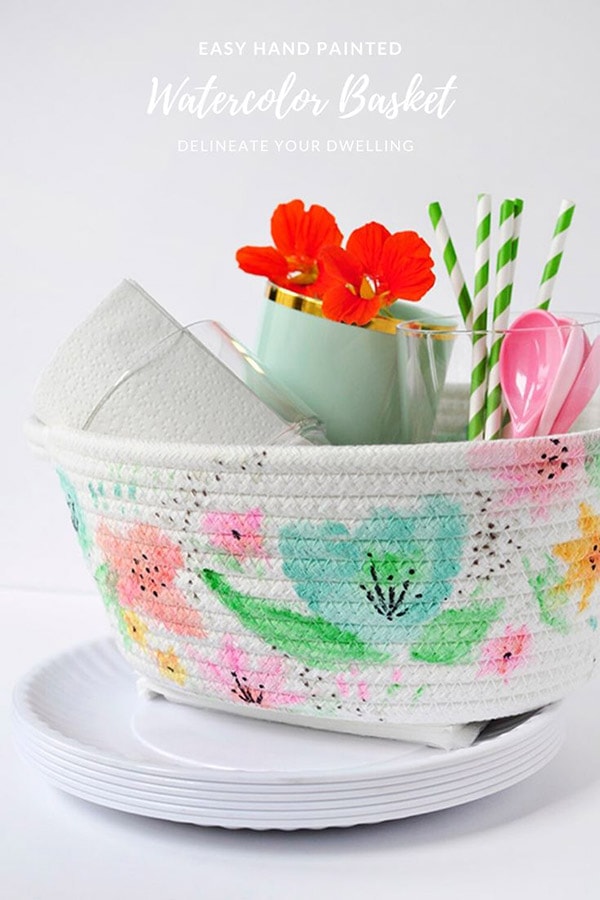 This post may contain affiliate links. See full disclosure here.
Raise your hand if you love the look of a watercolor painting, but can't really watercolor paint to save your life! If you could see me, I would be raising my hand a little sheepishly – yikes.
It takes a skill and talent that I always wish I was better at. However, today I am showing how to get the LOOK of watercolor with my Easy DIY Watercolor Basket and it's perfect for any skill level.
What supplies do I need to create a Watercolor Basket of painted Flowers?
Acrylic Paint
Paint Brush
Cup of Water
Cotton Rope Basket
Black Sharpie Marker
Now available – Paint Palette No. 2 Photography Print of my paint palette pictured below!!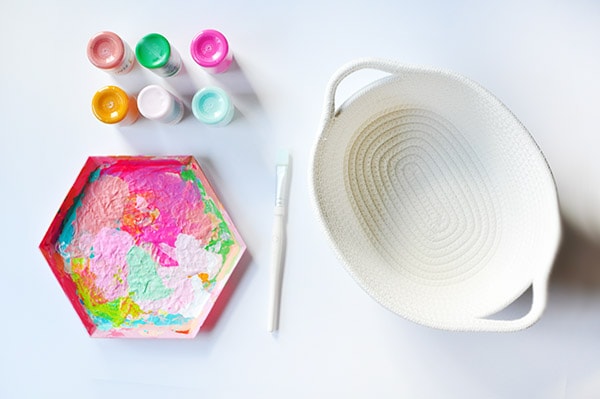 How do I paint on a Rope Basket?
The trick to this watercolor rope basket is watering down your acrylic paints. I set out a glass bowl of water and as I used each paint color, I heavily watered down the paints. This gives your acrylic paint a more loose wet watercolor look.
I started first with blue flowers. Watering down my paint to be a very soft blue color, I created rough flower shapes. I painted mostly on the front of the basket and then on the back side – of the inside of the basket.
Next, I watered down a coral color and then a pink. Each new flower I painted, I started with a very watered down color and then gradually added more color to give it that watercolor look of layering.
Once the paint had all dried, I used a black sharpie to create the flower accents.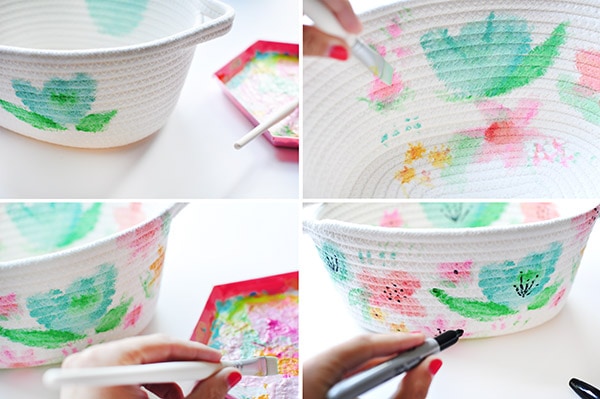 Coiled Rope Basket
Halfway through this DIY, I was not quite sure I was going to like the end result. So don't give up if you try this one. It takes a few layers of paint to start really taking shape. And adding the black sharpie really gives it that finishing look.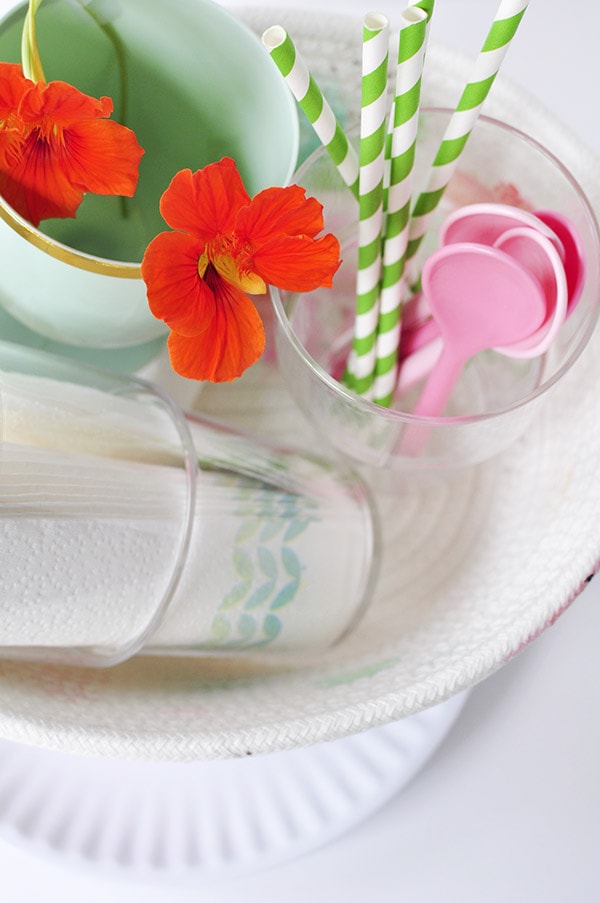 Rope Storage Basket
This basket could have a million different storage uses! I use mine to hold my Spring and Summer quick grab picnic goodies. I love having pretty storage and this basket does that so perfectly.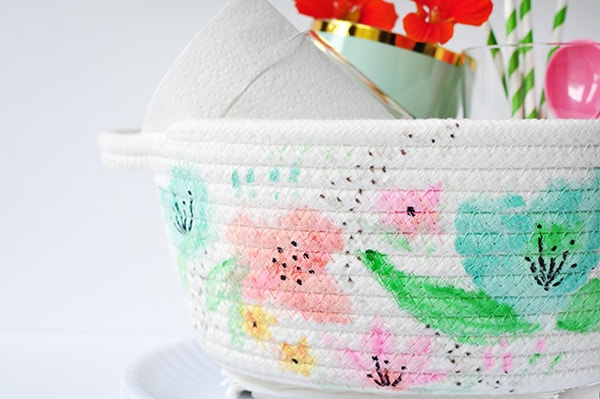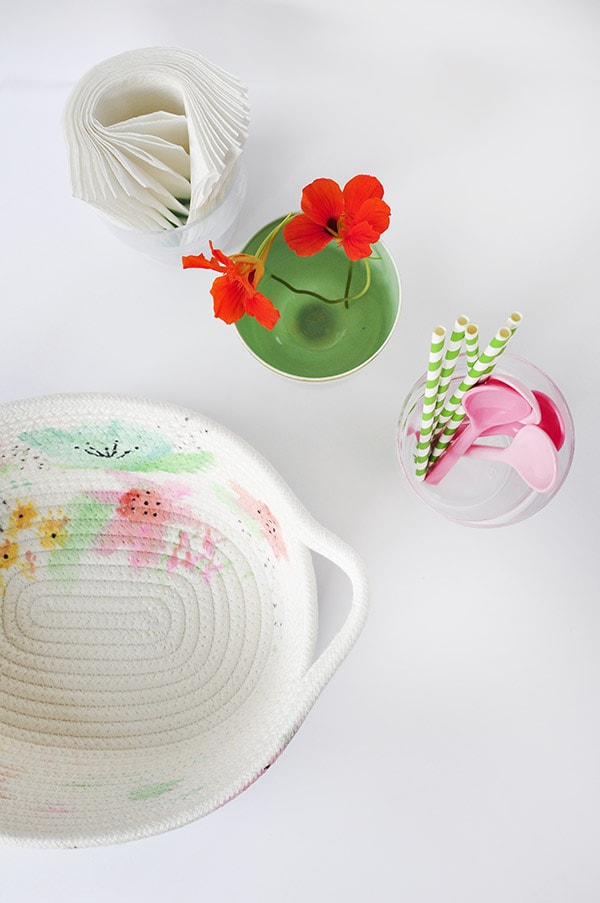 If you are looking for more Easy DIY Artwork, you might want to check out these simple tutorials I put together for other paintings.
And side note, aren't those orange nastrusiums from my garden just divine?!!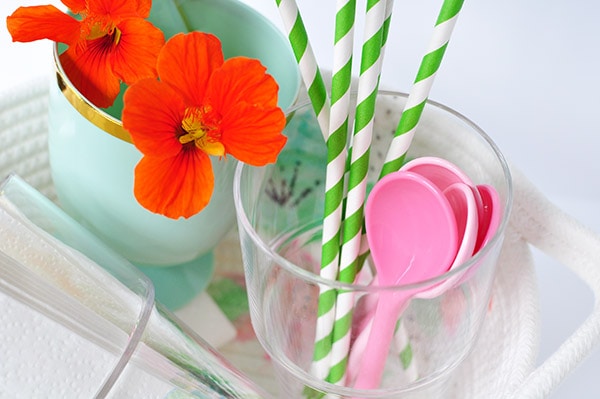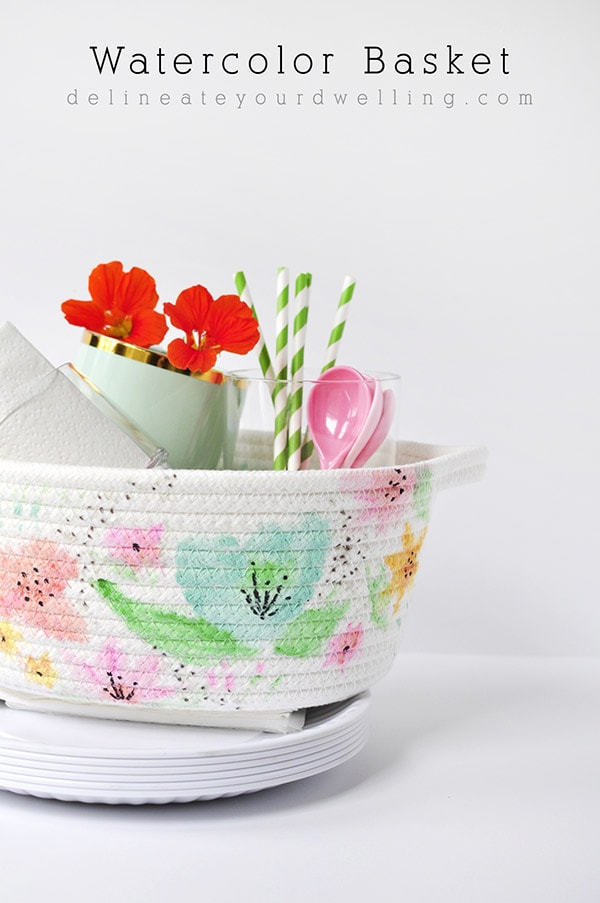 So are you a watercolor master or a little more timid to try it like me?
Now available – Paint Palette No. 2 Photography Print of my paint palette pictured below!!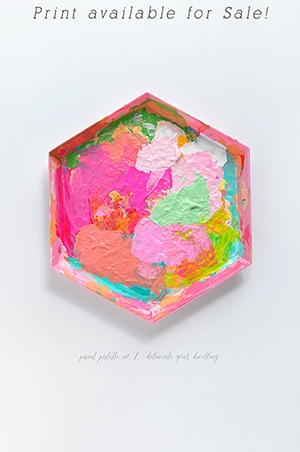 SaveSave
SaveSave