How to Create an Abstract Flower Painting
INSIDE : Learn how to create an abstract flower painting on a large canvas for any room in your home.
This post may contain affiliate links. See my full disclosure.
This post has been updated from it's original publish date of July 2018.
As some of you know, I have been doing a little mini update to my dining room. I did some rearranging to the space and had a nice big open wall ready for something dramatic.
I knew I wanted to have some kind of abstract art, but didn't know where to start. Today, I am sharing with you how to create an abstract flower painting and the process of creating large paintings!
Abstract Flower painting supplies
Acrylic Paints
Paint Brushes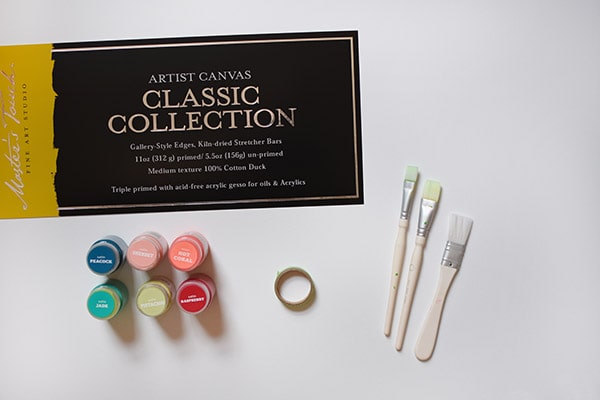 Paint Abstract Flower Art
To paint abstract flower art, start by picking your paints. I choose paint colors that are pulled from the new Ivory and Color rug I have in our dining room. I got the nuLOOM Gabbeh Fading Floral Area Rug and have been loving it.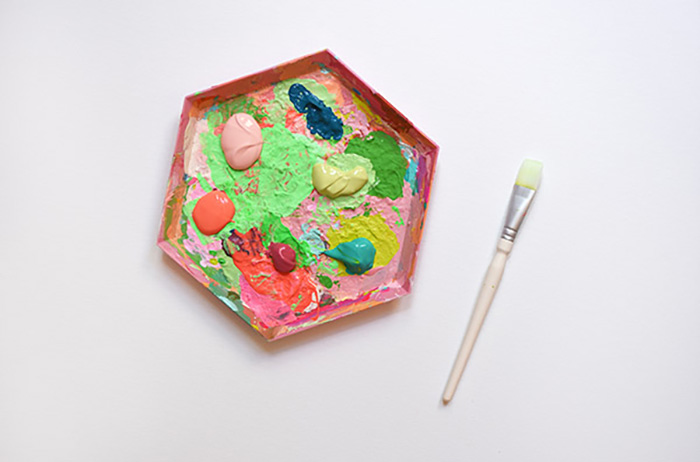 Next, start creating large flower type leaf shapes in various colors.
I used a rosy pink and a vibrant coral paint for these. Then add in dashes in a soft peach.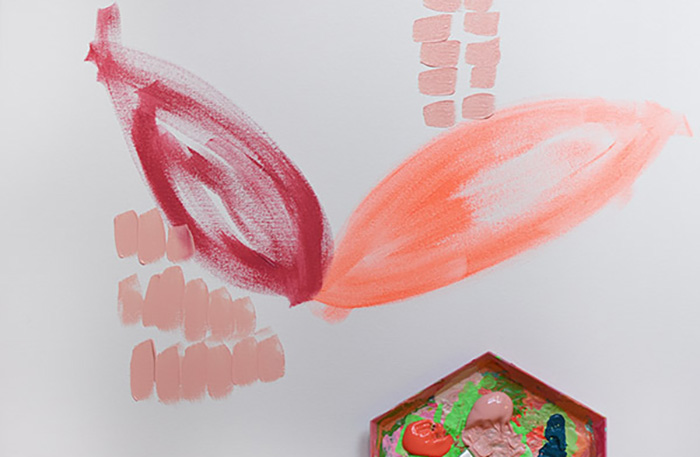 Be sure to create movement in your painting by adding in big swooshes of green. I also added a big teal circular shape.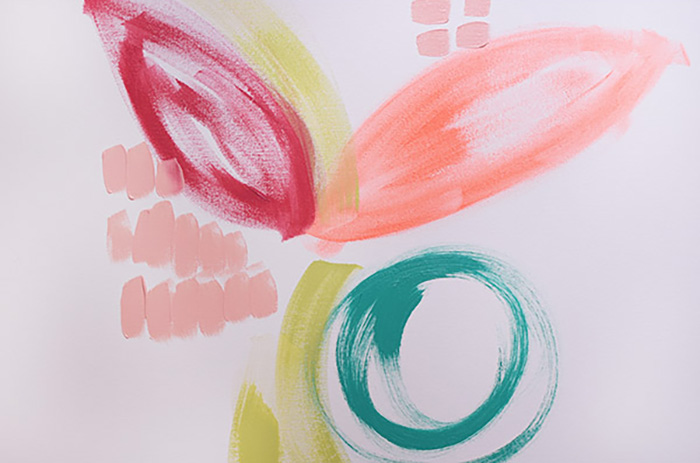 Continue to add in dashes and swooshes of green, as well as using your darkest color to create a dark focal point in the center of your floral art.
More dashes in other colors layered on top, adds more dimension and layering.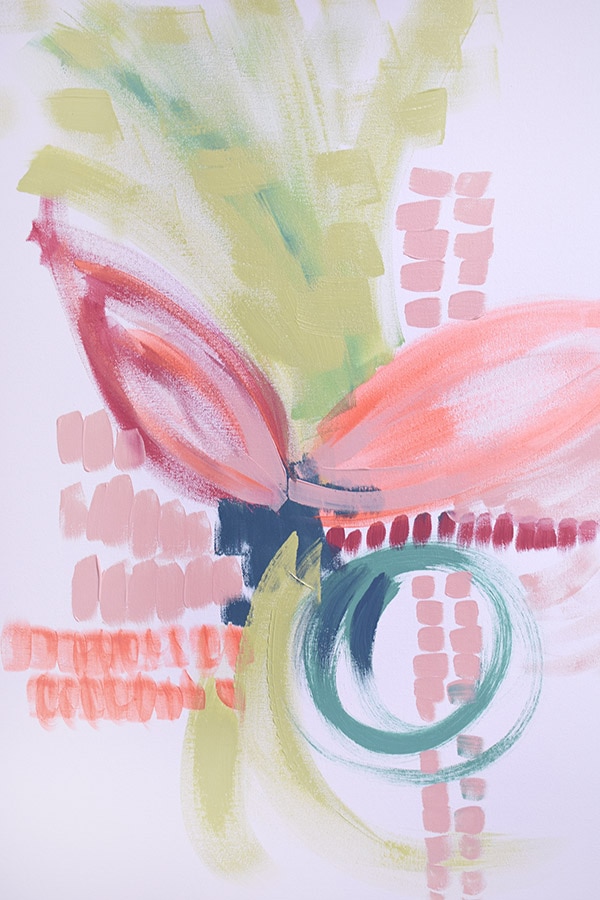 I began to think there was too much green, so I waited until it was mostly dry and added a ton of white paint overtop.
Then I loved the look of just a LITTLE green peaking through the most white.
Doesn't that look so much better already?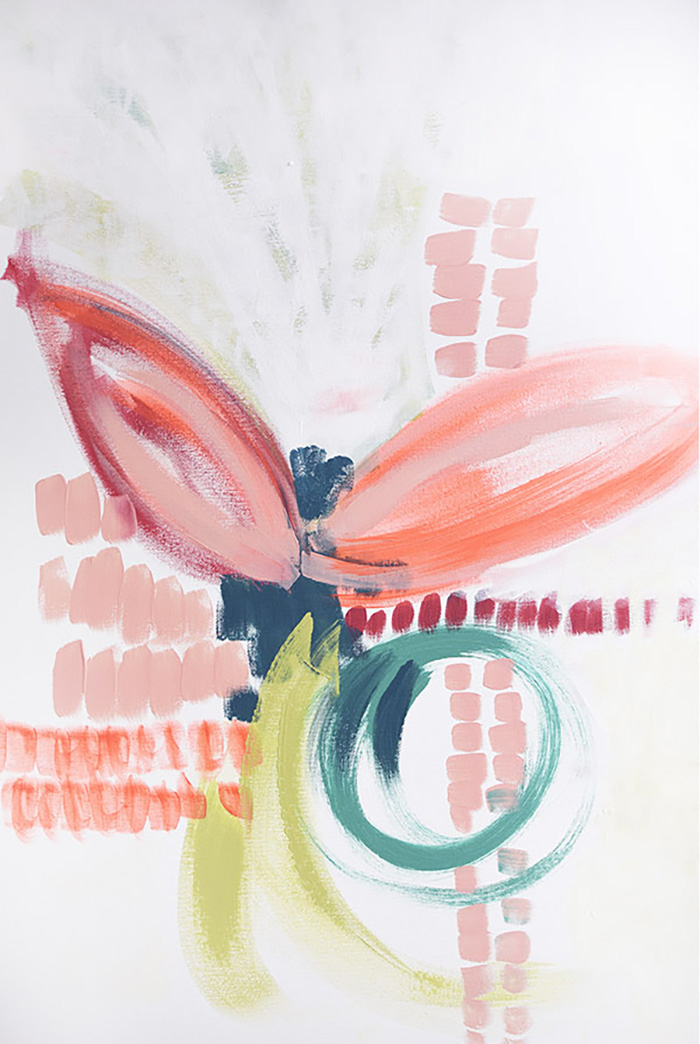 Lastly, I used a small circular sponge pounce and added in a few black polka dots. They are right in the center area, helping to create that perfect balance of white space and focal point.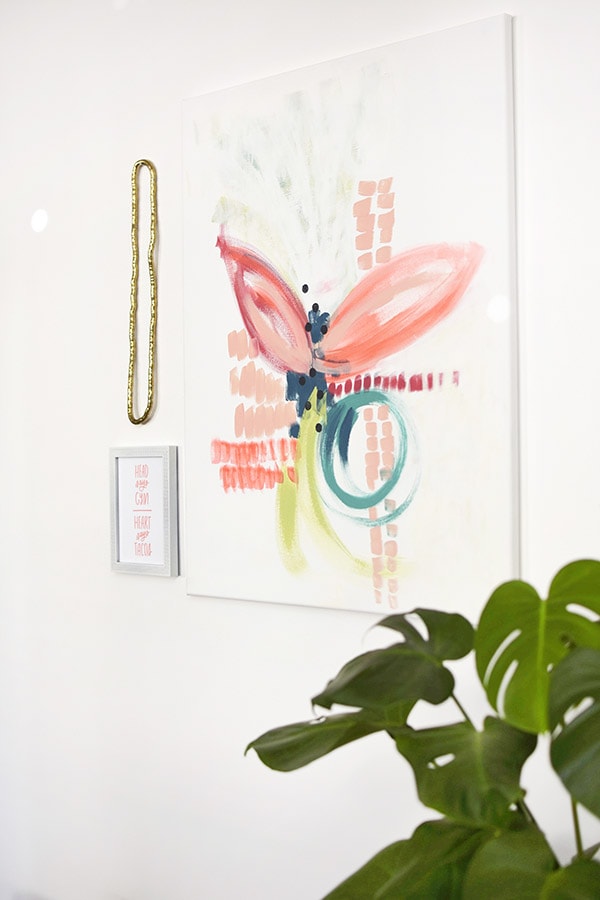 I am really pleased with how this art piece came together… it takes time to get it just right to your eye. I had to stop many times and walk away to get perspective.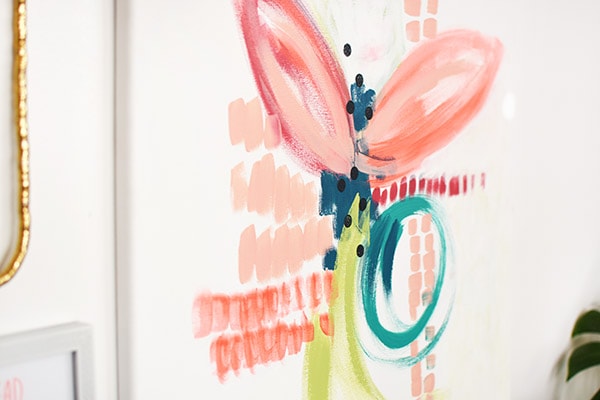 But after I would come back to it, I would get a new idea for layering more white to soften harsh lines or areas that were too saturated.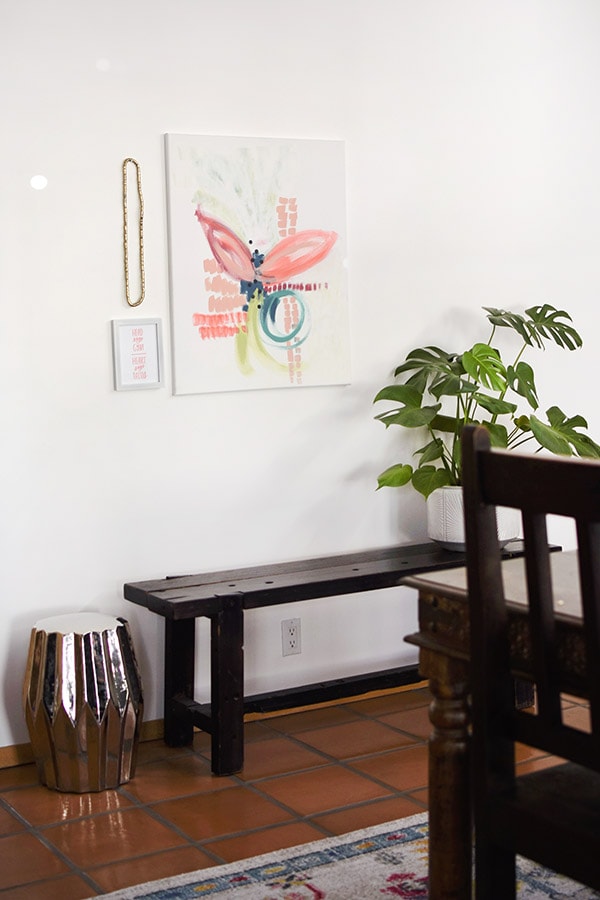 If you are looking for more Easy DIY Artwork, you might want to check out these simple tutorials I put together for other paintings.