INSIDE : Create your very own whimsical DIY Back to School Soap with fun school supply items like paper clips, eraser tops and more. A great teacher gift idea, too.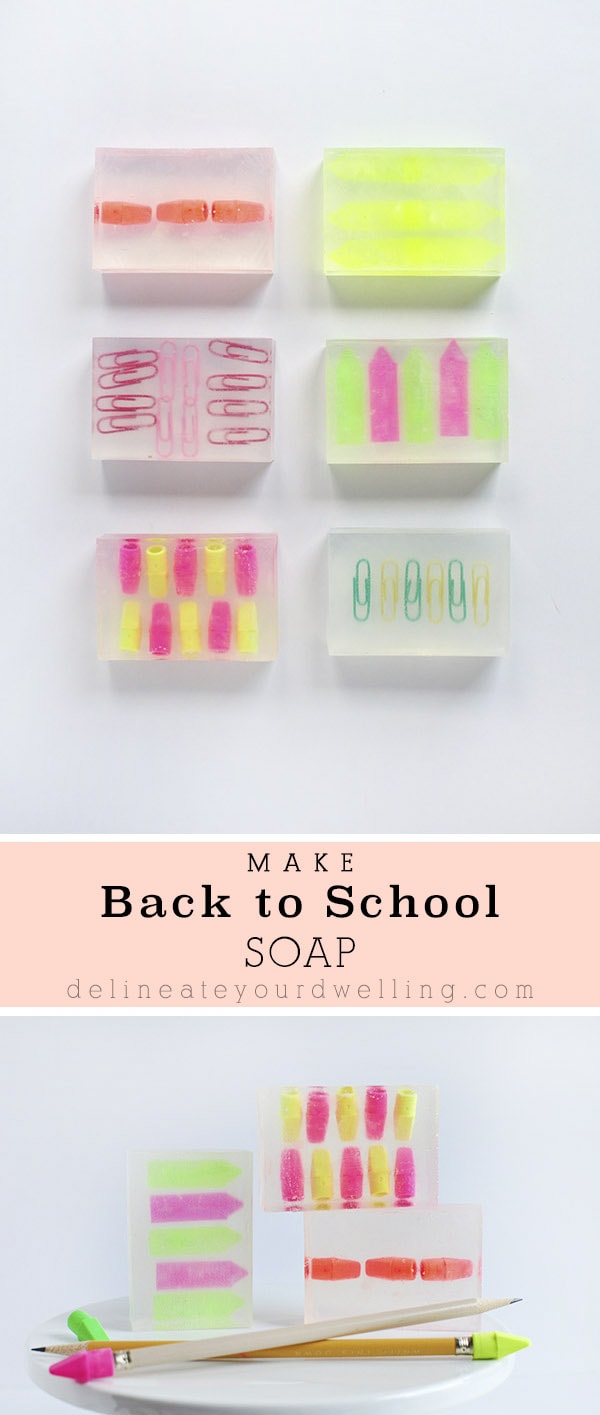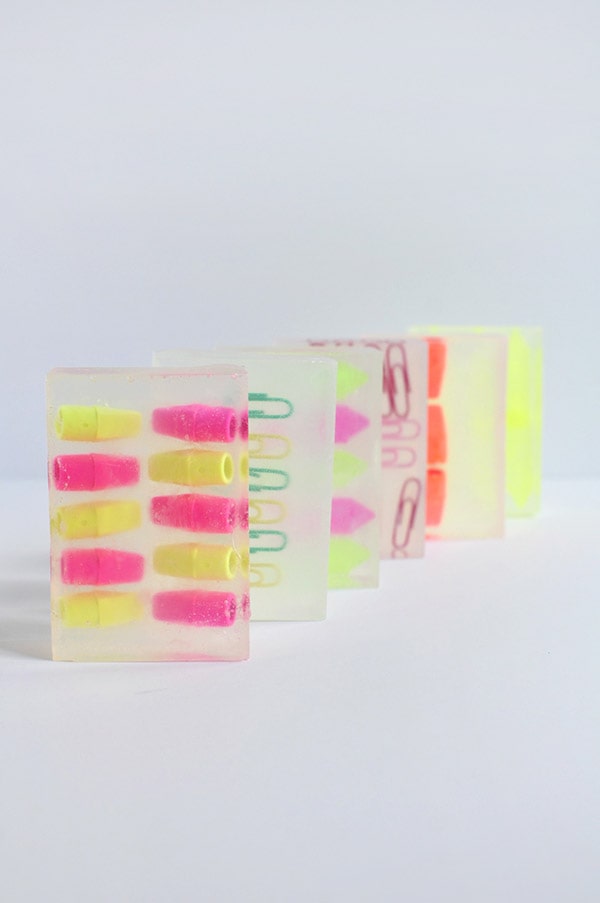 I love school supplies and I love the bright cheerful colors of these Back to School soaps!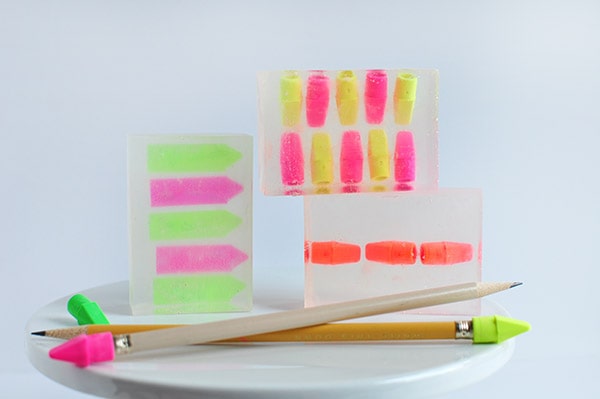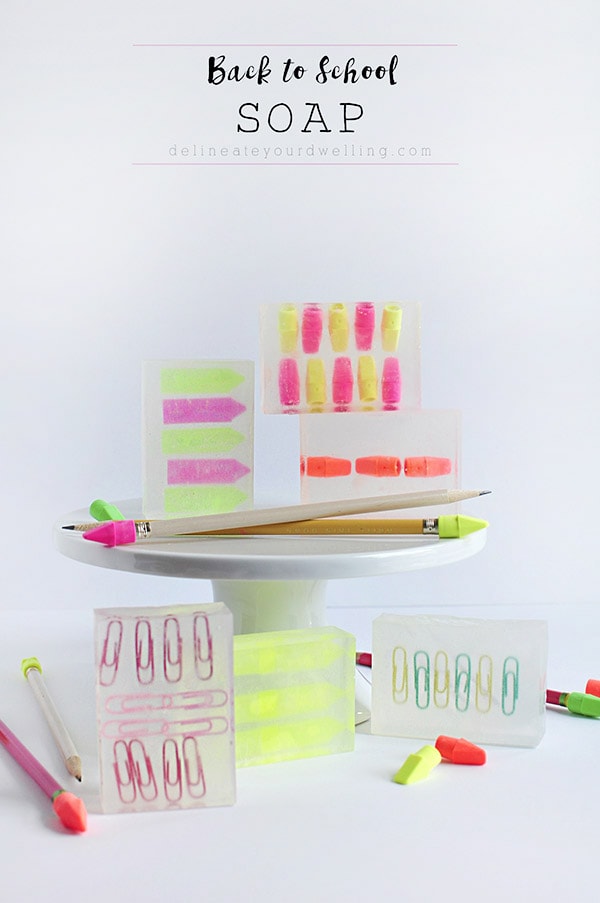 Here I am today with another fun Back to School project! Call me crazy, but my eyes become glossed over with all the fun colors of new pencils, erasers and notebooks out there.
I just recently shared my ninth Back to School project, a Rattan Pencil Case. But, I think today's craft might be my favorite yet! Keep reading below for the steps on creating your very own DIY Back to School Soap!
This post may contain affiliate links. See full disclosure here.

What supplies do I need for making Back to School Soap?
Silicone Soap Mold | Clear Melt + Pour Soap | Erasers | Colored Paper Clips | Index Tabs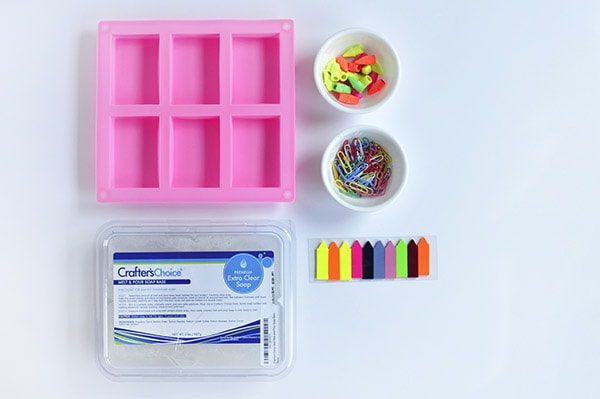 I have long had a desire to give soap making a try. I've probably pinned about 10 different soap DIYs on Pinterest, but it wasn't until Kara from A Kailo Chic Life shared her gorgeous Succulent Soaps, that I decided it was time! And I'm glad I gave it a try, because it was so much easier than I expected.
How do I make Back to School Soap?
First, cut your soap into 1″ cubes so they melt more evenly and quickly. Follow the directions per your soap variety for melting. Mine took just 30 seconds to melt in the microwave and I used a shallow glass bowl.
Once the soap was melted, I filled each of the silicone molds about a quarter of the way full. Allow for the soap to harden. I put mine in the freezer to help move the process along, it took maybe 10-15 minutes.
Next, fill each mold with fun Back to School supplies! I bought all my supplies at the Dollar Store, so they only totaled $3. (NOTE : Be aware of the materials you use, as sharp objects could hurt while washing hands.) Once your supplies are set in place, melt additional soap cubes.
Since I wanted my supplies to be in very organized and geometric patterns, I needed to be careful that the melted soap did not move them all around. I used a spoon and very gently poured the soap over each of the items. Once there was a little soap covering all of the back to school items, I was able to fill the molds to the top.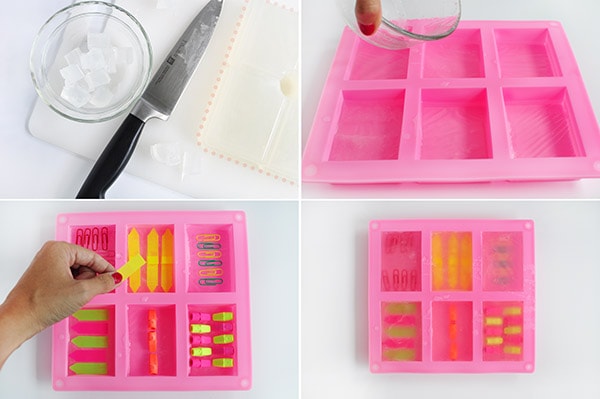 Once again, allow the soap to fully harden. Then, you can simply pop the soaps out of the molds – and presto!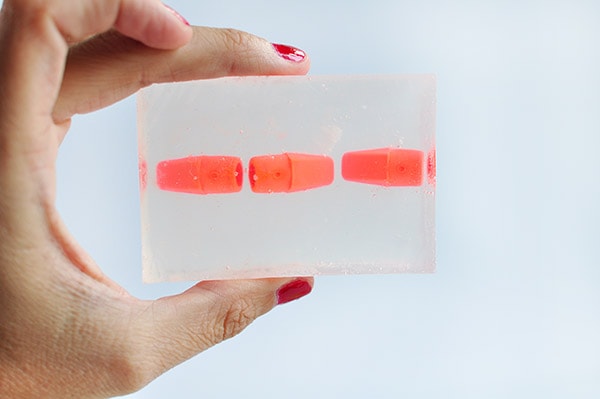 I was thrilled with the outcome, as were my children!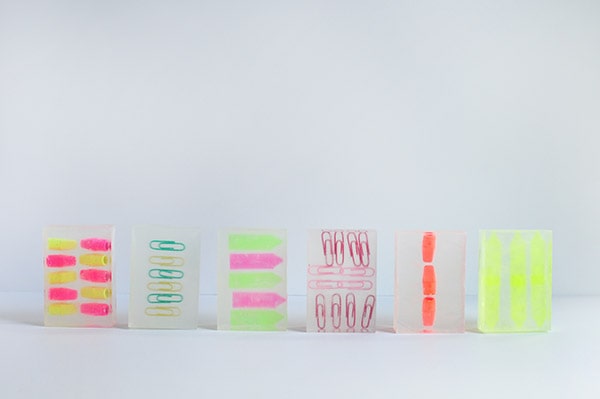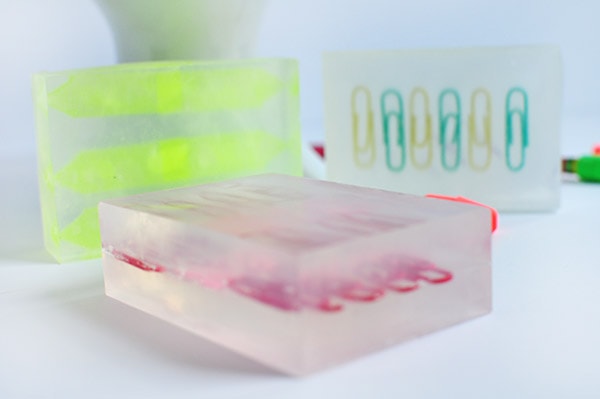 The view from the top of these soaps is so fun.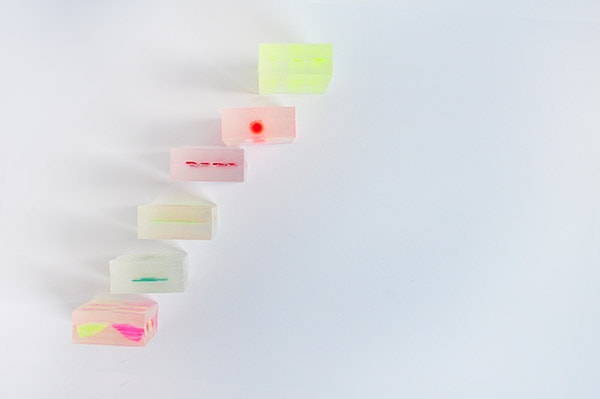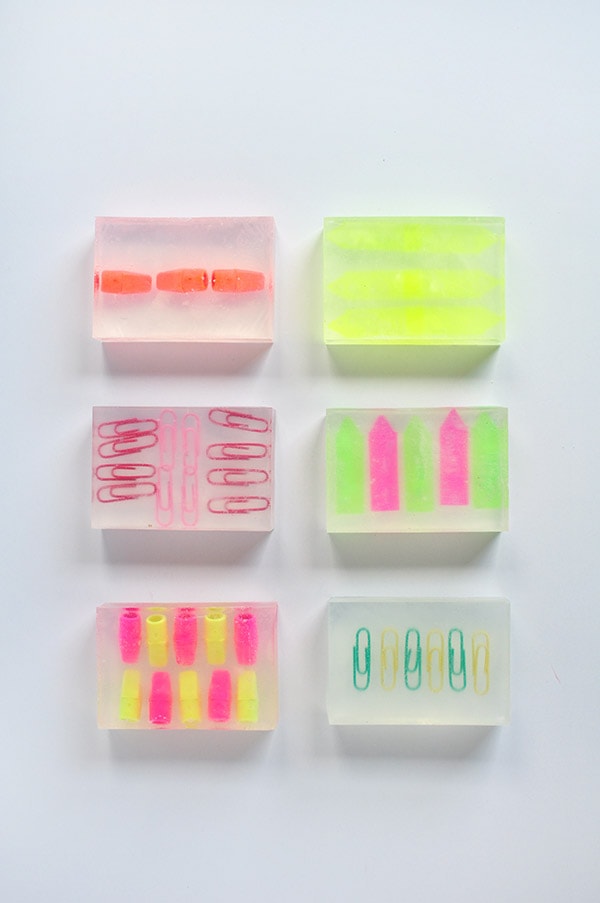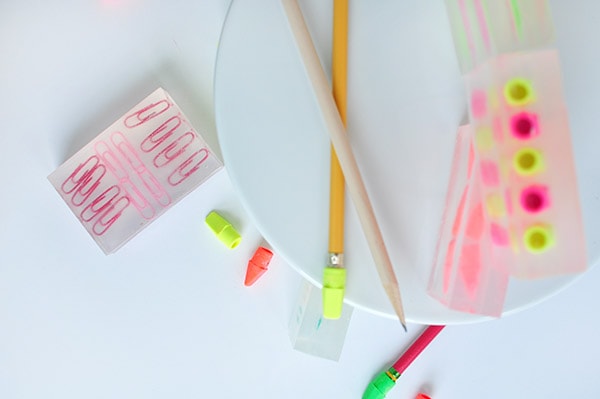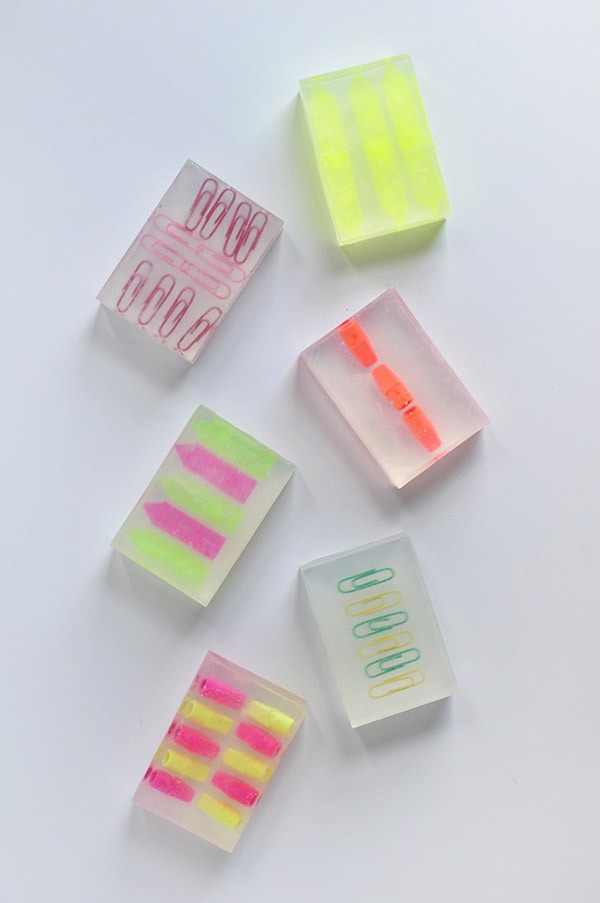 It's hard for me to pick, but I think my favorite soap is the yellow and pink erasers + the yellow and green paper clips. These were honestly so fun to make and I can not wait to create more soaps in the future!
Check out these other fun back to school posts, below.

SaveSave