INSIDE : There is nothing like clean, simple and Modern Southwest living. From the use of natural materials and plants to cheerful but muted colors – there are tons of Modern Southwest Ideas and Inspiration for all.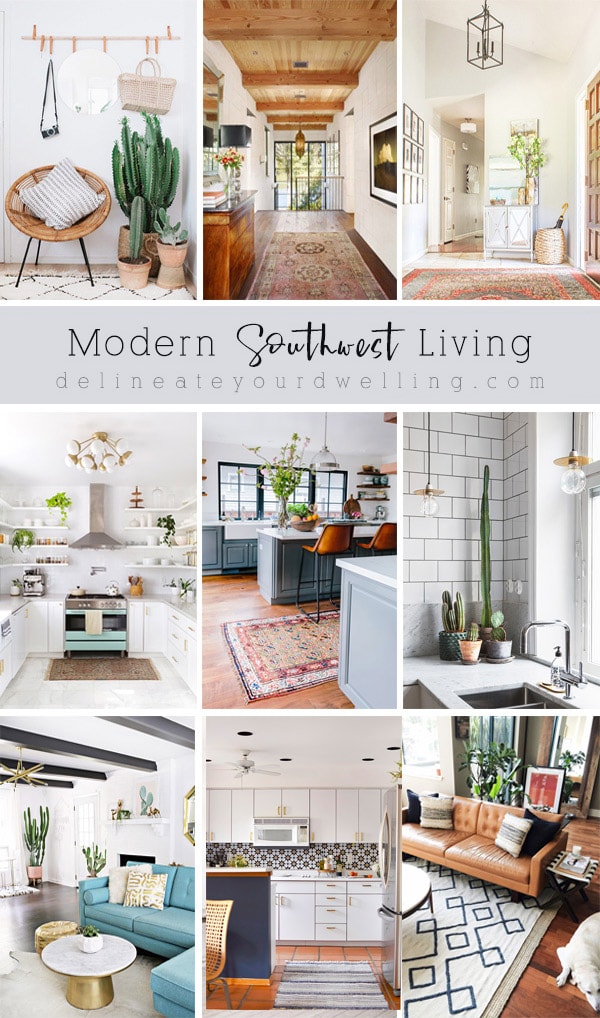 This post has been updated from it's original publish date of June 2017.
Desert life here we come (again)! As some of you may know, we have temporarily been living in the Midwest for the last two years. My husband went back to school for his doctorate and his time at school is coming to a close (thank goodness!).
We flew to the desert and did a little house hunting two weekends ago and eventually put an offer on a home. With that in mind, I have started amping up my Southwest pinterest game! Today I am sharing a fun roundup of Modern Southwest Living ideas that I will be heavily pulling from in our new home.
For those of you (most of you) who do not know a ton about southwest styles, our new house has FULL ON Modern Santa Fe southwest vibe. It has saltilo tile throughout the main living areas, beamed ceilings and lots of built in nichos.
What are Saltilo tiles?
Saltillo tile is an unglazed clay terra cotta tile that is almost always found in shades of red, yellow or orange. The tile is made from natural clay deposits from the city of Saltillo, Mexico. They are sun-baked and kiln-fired.
What is Modern Southwest style?
In our new home, I am attempting to nod to the southwest, as it's impossible not to with the style of our home. But I will be incorporating lots of clean white walls, pops of muted color, beamed ceilings and tile floors with the inspiration images below… think creative Southwest West Elm.
Also, I am not claiming to be an interior designer and some of these gorgeous ideas may be more Bohemian or even a tad Scandinavian… they just look right to my eye.
Modern Southwest Living Room Ideas
I wanted our Southwest living room to feel bright and open, but still have a creative southwest feel to it. First thing that I did to the space was to paint it from cream to white. I've used Bit of Sugar from Behr paint throughout our home.
We got two sofa's for the space, I created a big piece of artwork and bought the biggest disco ball I could to enjoy all the sunshine that pours into this room.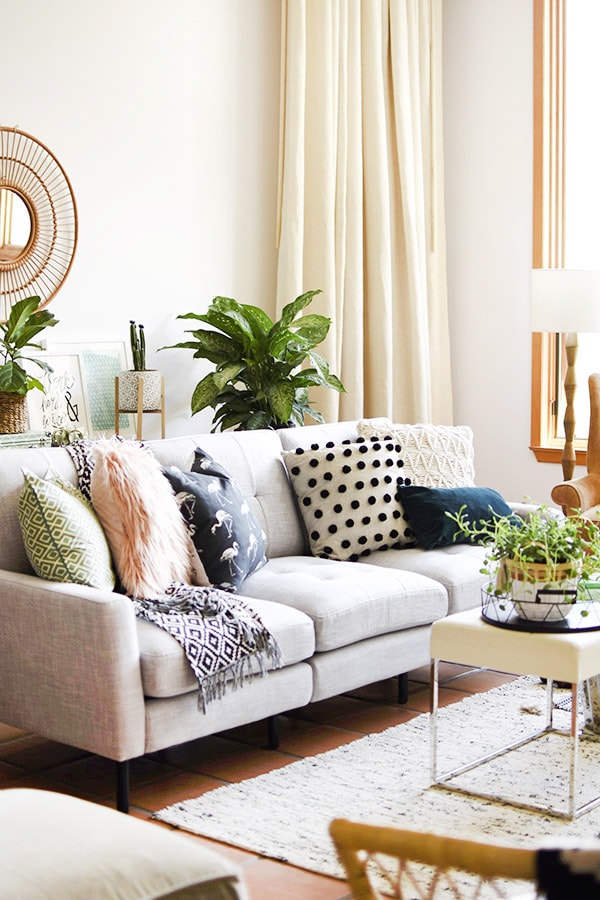 I've been slowly fine tuning the living room by adding touches of our personality. I got a thrifted Mid Century Modern desk and painted an accent arch and reupholstered a thrifted chair to add to that corner. Then I made a huge clay ring wall art piece, which I love how it turned out. And built a modern book sling side table.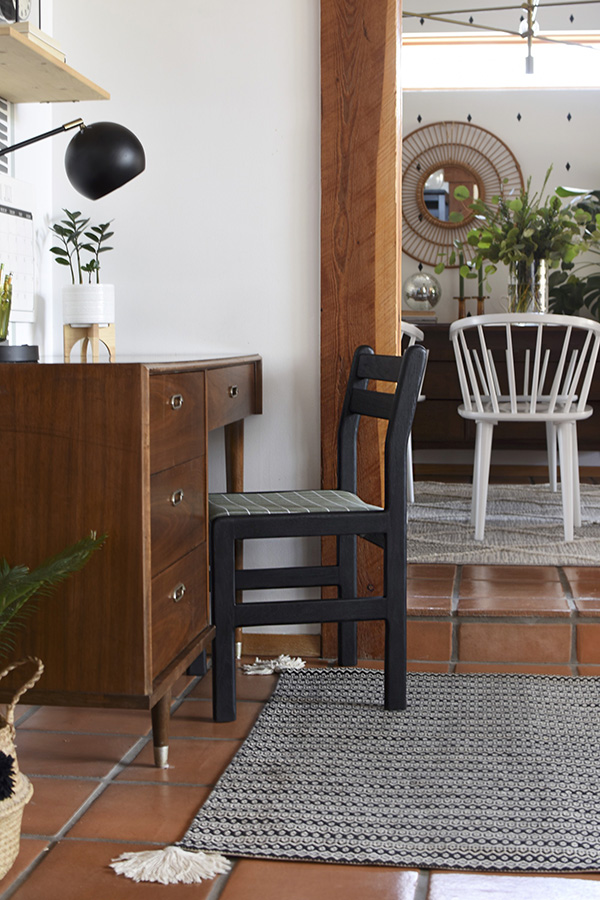 Modern Southwest Dining Room Ideas
Our dining room feels a little more playful in both color and pattern than the living room. Using a Silhouette cutting machine, I cut out black diamond vinyl decals to create a wallpaper look. The artwork and rug add a perfect mix of whimsy and creativity to balance out the orange tile floors in our modern southwest dining room.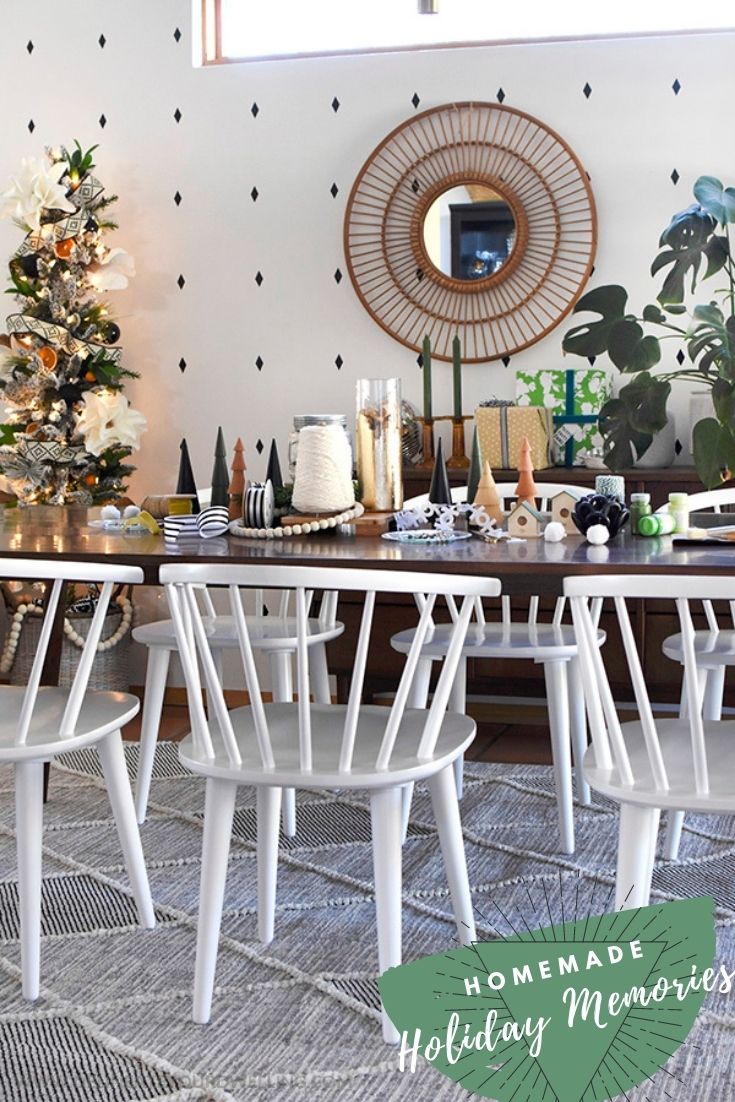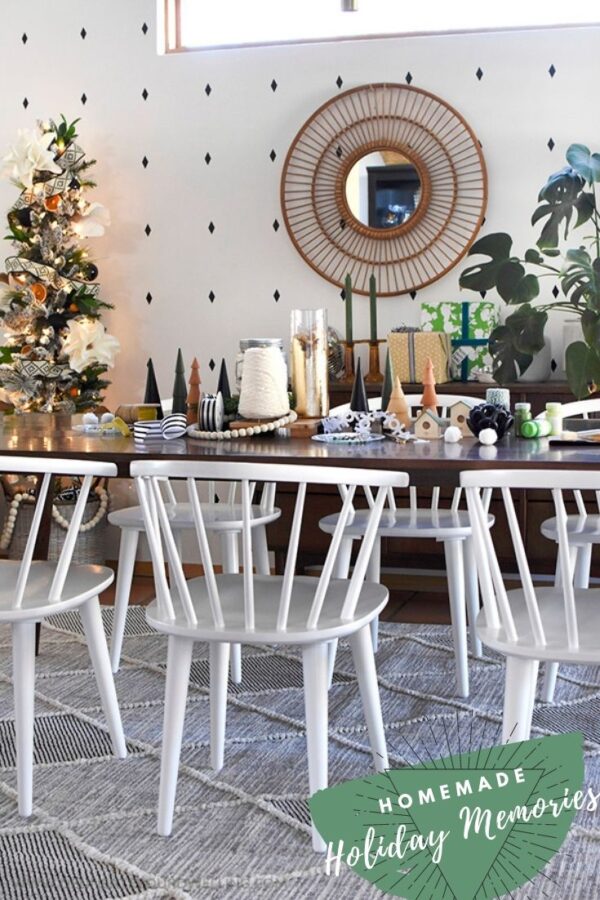 Modern Southwest Kitchen Ideas
Our kitchen has a very Moroccan meets Southwest feel. Blue so nicely plays with the orange in our floors, so this color combination works really well in here. I was able to give this whole space a new look for under $300.
Modern Southwest Backyard Ideas
When we moved into this home, the front door, gates and all the outdoor trim was RED. For three years, I came home and twitched a little bit.
Painting our gates and trim a soothing blue was the best decision for giving our outdoor spaces an updated Southwest but modern feel.
Two years later and I still love the contrast of our stucco color and the dusty blue trim work!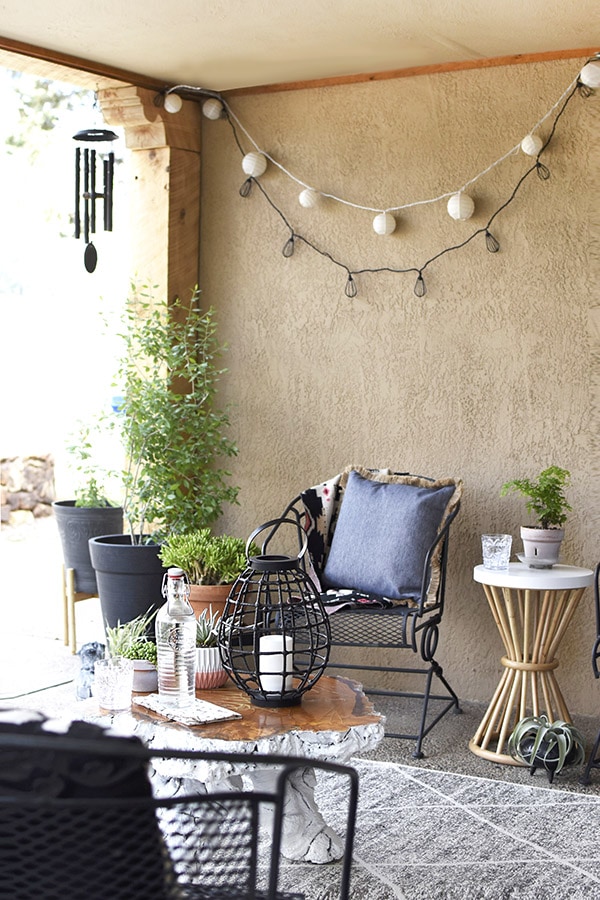 Modern Southwest Entryway Ideas
Our cream colored entryway stood cluttered and un-inspiring for so long. I finally took the time to paint the entry area and surrounding tall walls all white. That alone was a huge improvement. Then I removed the cowboy saloon doors and patched the walls. Add in some fun yarn art and our entry feels much improved.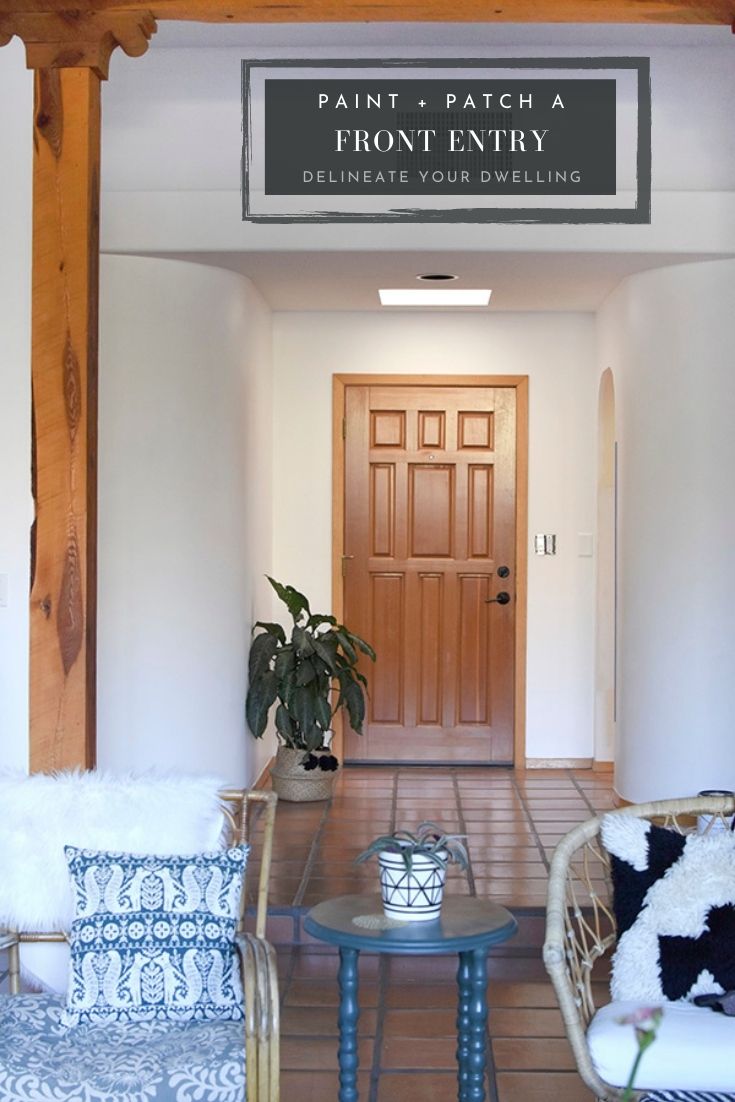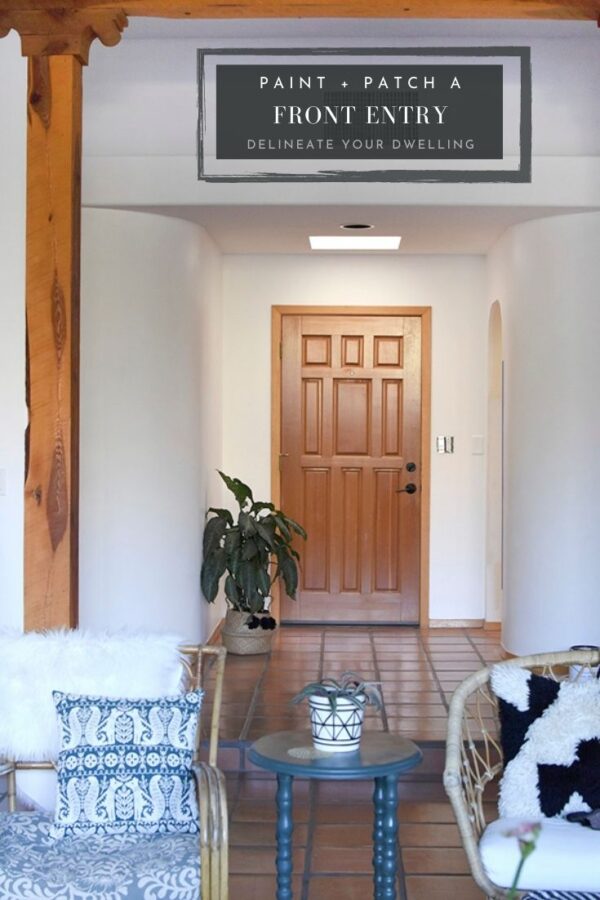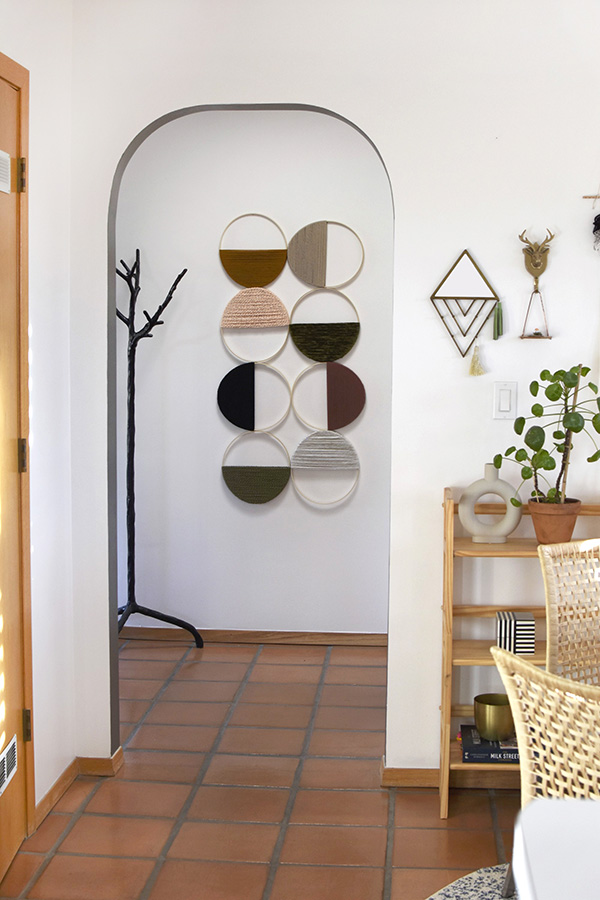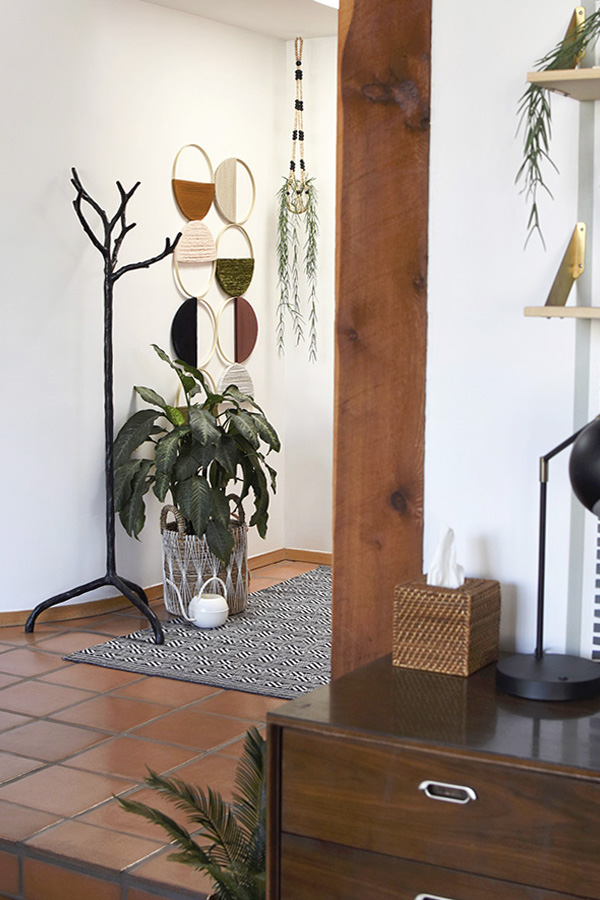 Modern Southwest Bedroom Ideas
Our bedroom has always been last on the list. It was dull and cream and boring, so I was thrilled to give it a little more personality! I painted three walls crisp clean white and the main accent wall got a cool Perfectly Imperfect line treatment.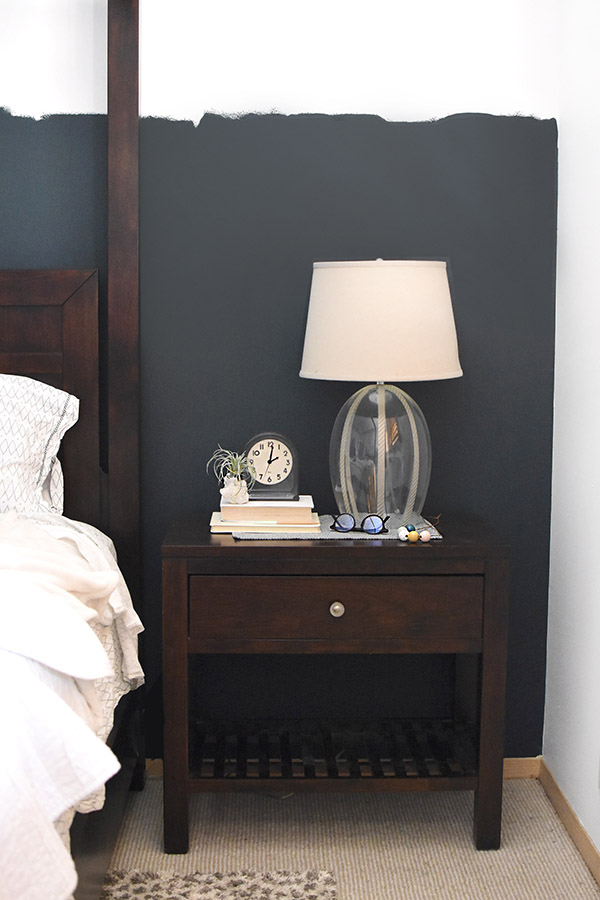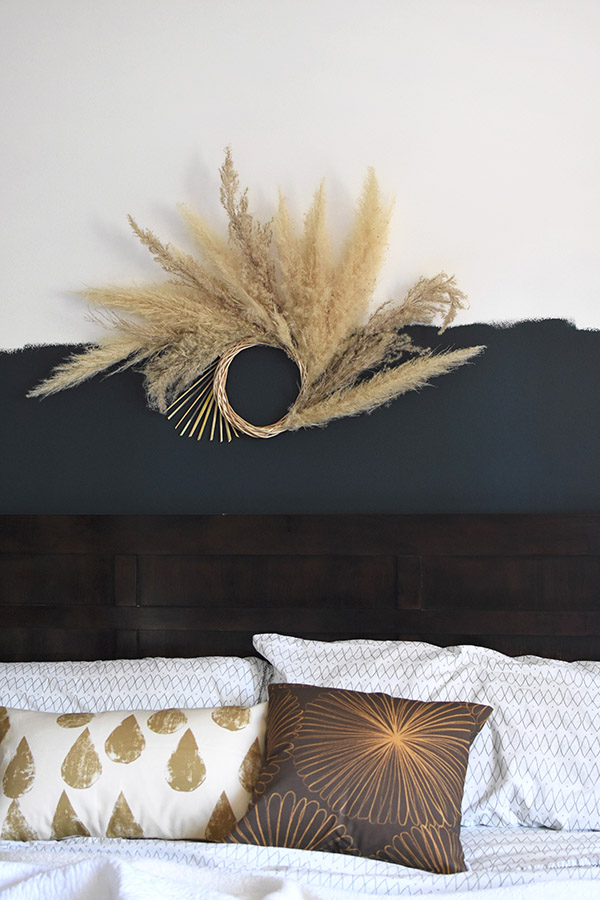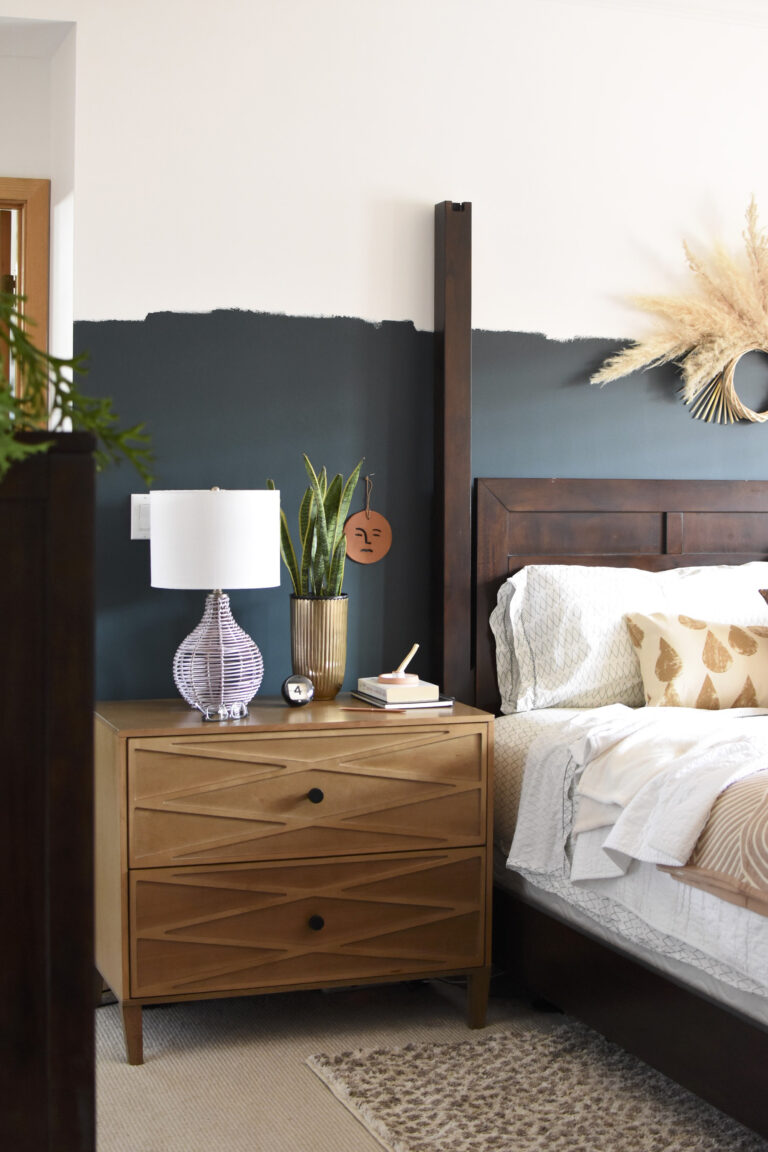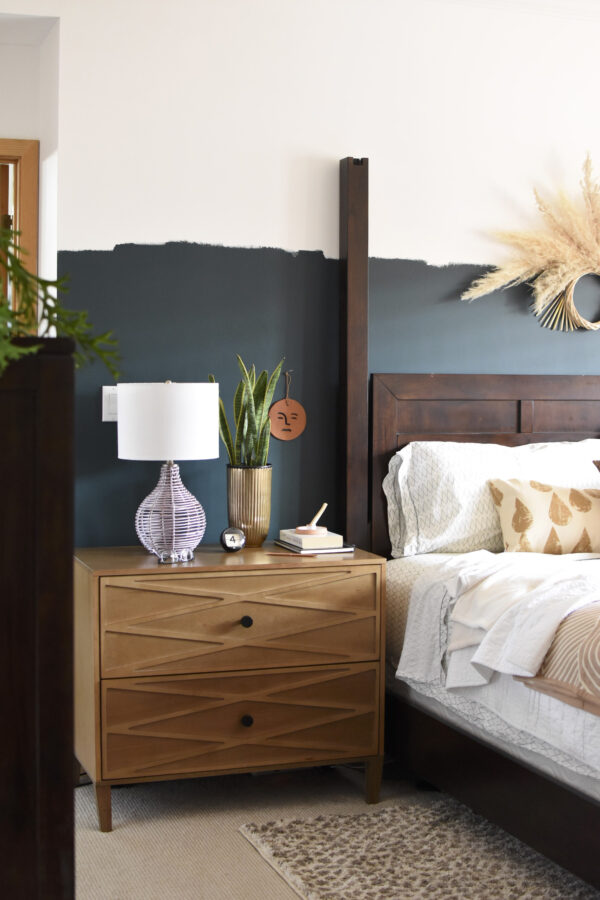 MY Home –> Want to check out my each room in my home?
I have shared inspiration, tips and inexpensive ways to make your home YOU.
Modern Southwest Interior Ideas
There is nothing like clean, simple and Modern Southwest living. From the use of natural materials and plants to cheerful but muted colors - there are tons of Modern Southwest Ideas and Inspiration for all.