INSIDE : Learn how to install a Gorgeous Gray Midcentury Modern Sofa in your home. Check out how awesome Burrow sofas can be!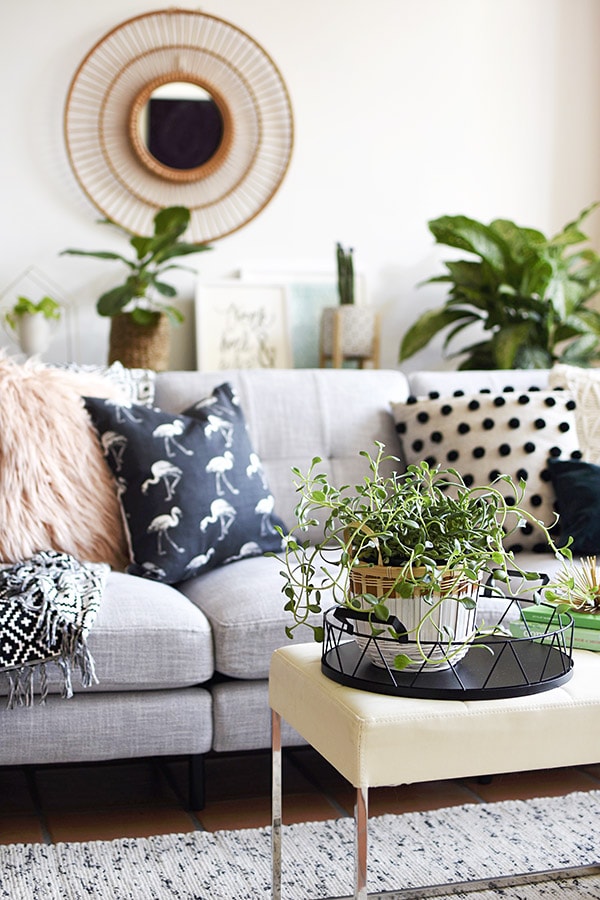 I have been keeping a secret. Do you often feel like you have struggled with flimsy, heavy and super expensive sofas? Maybe you have bought a sofa and then realized you have no idea how to get your sofa into your home or maybe there are so many parts it becomes very overwhelming? An amazing company called Burrow felt exactly the same and worked hard to build a clever, comfortable sofa perfect for all lifestyles and locations! Let's check out my new Gorgeous Gray Midcentury Modern Sofa.
(Also check halfway down the post to see the video of ME installing this sofa in 10 minutes.)
This post may contain affiliate links. See full disclosure here.
Burrow has just one style of sofa, this gorgeous Midcentury Modern design. The neat thing is that you can completely customize the number of seats. You can select from a one seat (single chair) up to four seats! I selected the three seat option as it measures out to be a typical sofa length.
Looking for other ways to Modernize your Southwest home?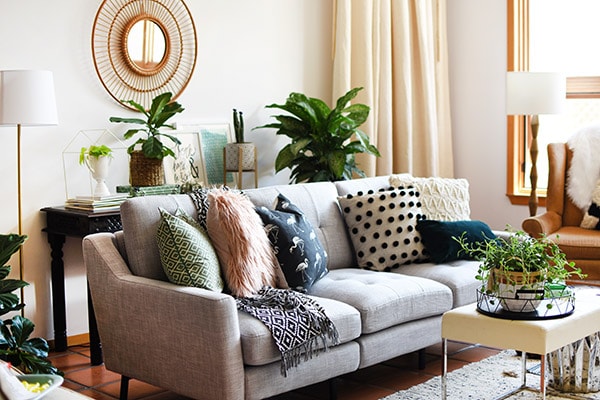 Ready for the next great Burrow perk?!! You can install the sofa BY YOURSELF in 10 minutes! I really didn't believe it was possible, but I made a quick time lapse video just to show you that I did it all by myself with no trouble at all!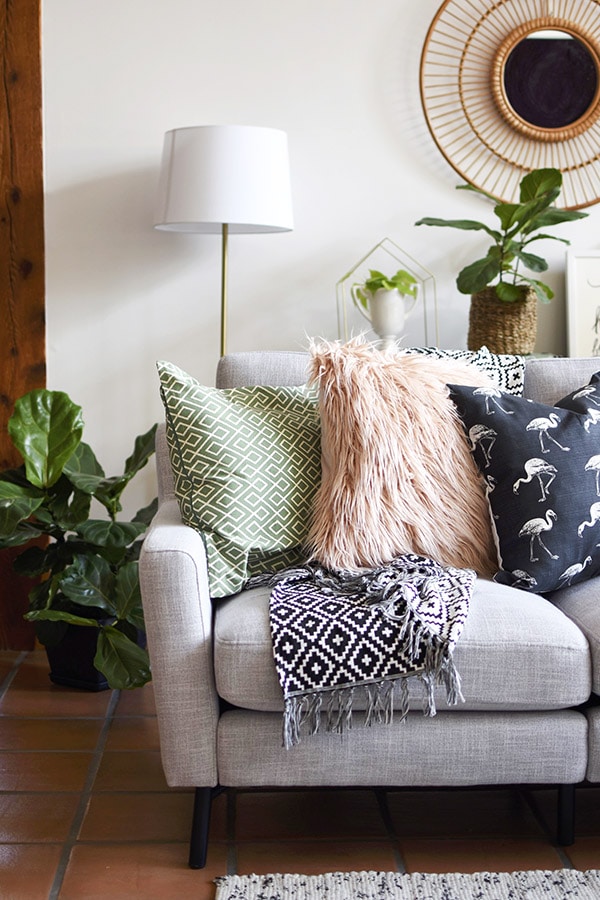 I was so impressed with the ease of designing and ordering. In no time at all, my selections were made and my new sofa was ordered. In one weeks time, the sofa was delivered to my home!
Now get ready for this, Burrow believes no matter if you live in an upstairs apartment or tight quarters, everyone should be able to use their sofa… so they send each seat in a separate box. My sofa arrived in four 50 lbs. boxes, which was totally manageable for me by myself (5'3″ tall, me) to bring inside and into my living room.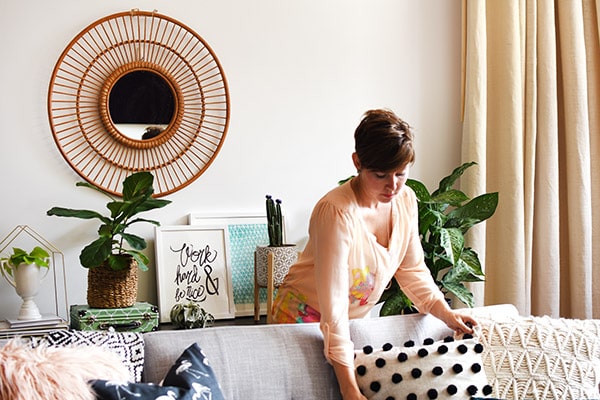 You can also select from five different fabric colors. I had a hard time deciding if I wanted to go with a moody blue color or this lighter gray. In the end, I decided the light gray would best suit our living room.
Also you can select high or low arms. As you make your choices on the website, you can see exactly what your particular sofa will look like. I found that so helpful when deciding to go with the low arms vs. high arms!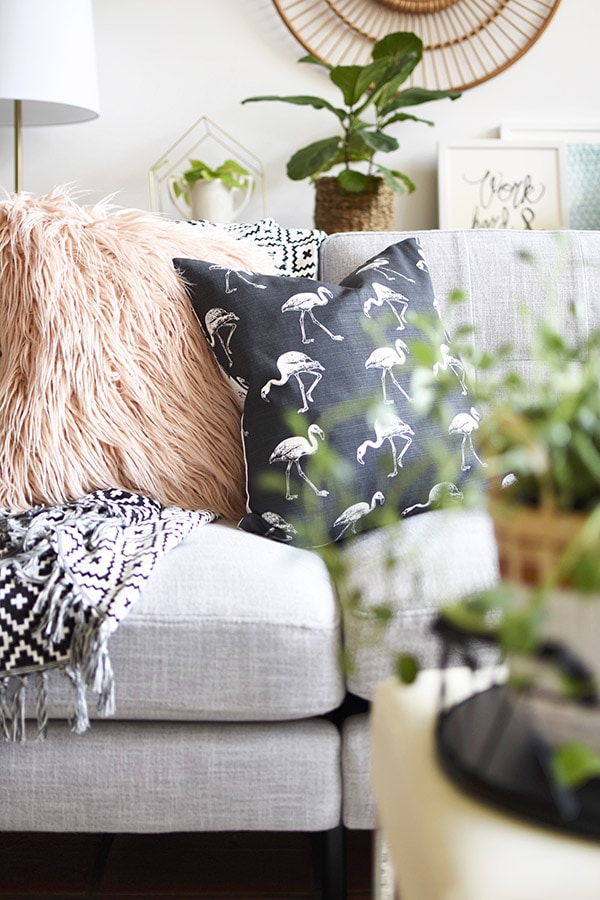 Since the Burrow sofa comes as modular pieces, you can remove and add to it at any point. I think as some point I may turn this into a two seat/love seat in the room. And I can just store the extra seat and cushions.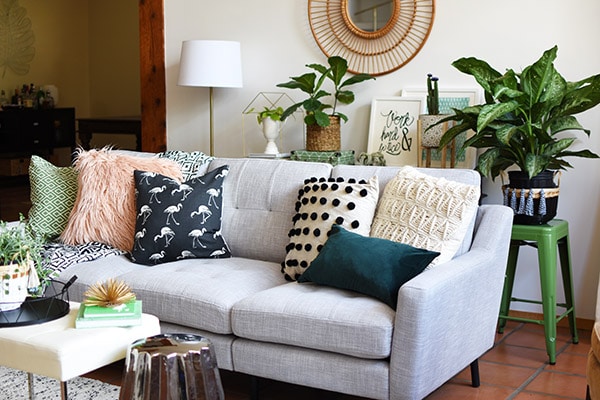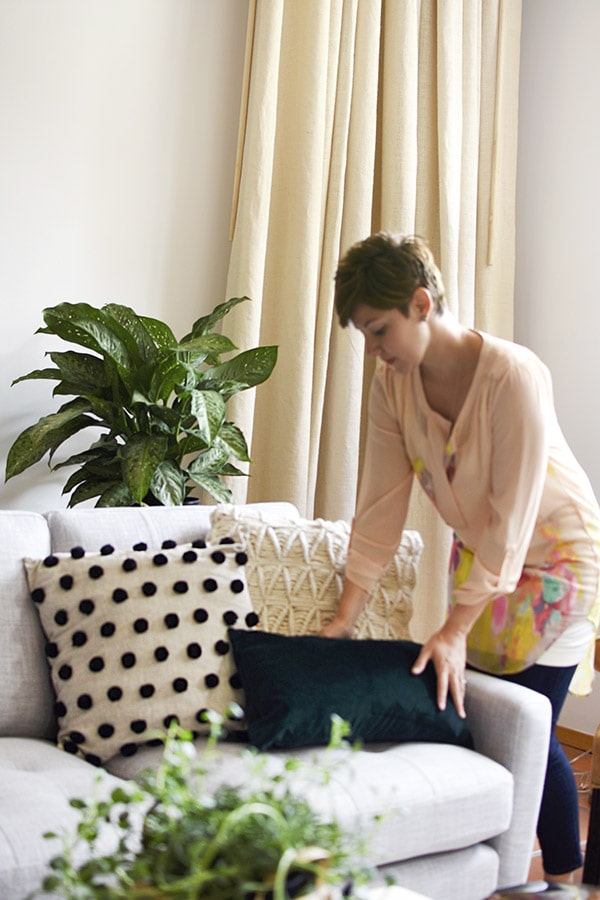 I have been really impressed with the high quality design and construction of this sofa, too. Knowing that I assembled it myself, I wasn't sure if it would feel flimsy but it really feels like a solid piece of quality furniture.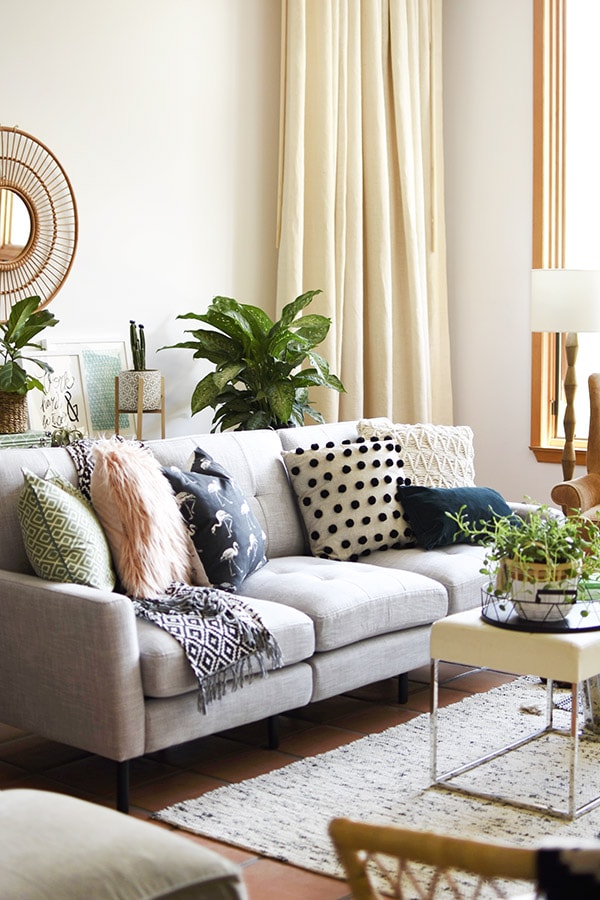 Add in a few textural pillows and a throw blanket and we have the most lovely new living room sofa!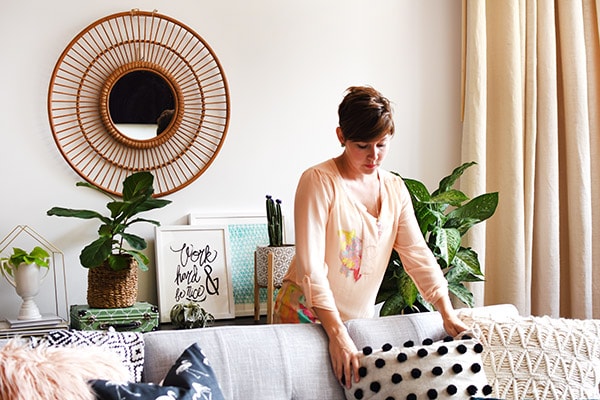 One last awesome feature of this sofa is a hidden usb station. The Integrated Power Module helps to stay charged up while your sofa inevitably covers that one crucial power outlet on your wall.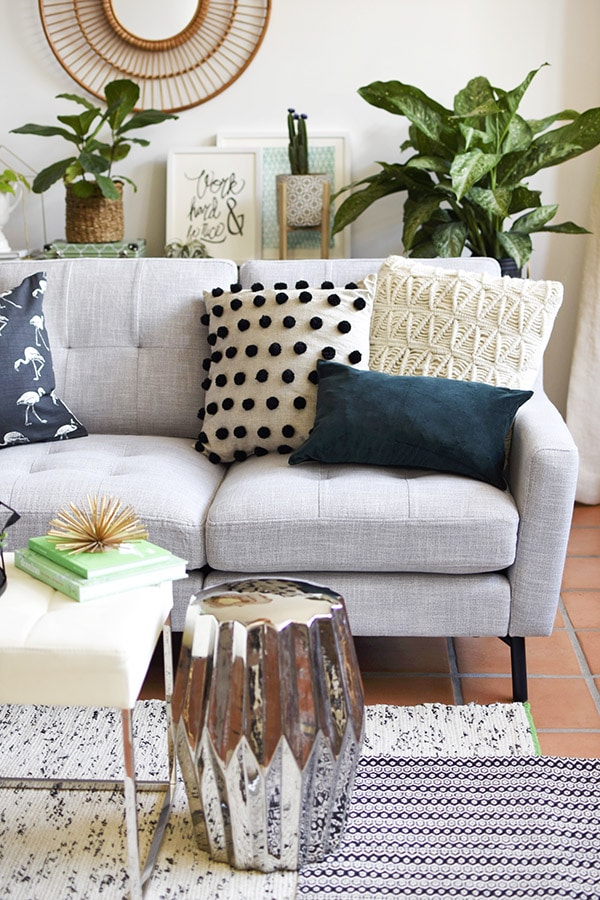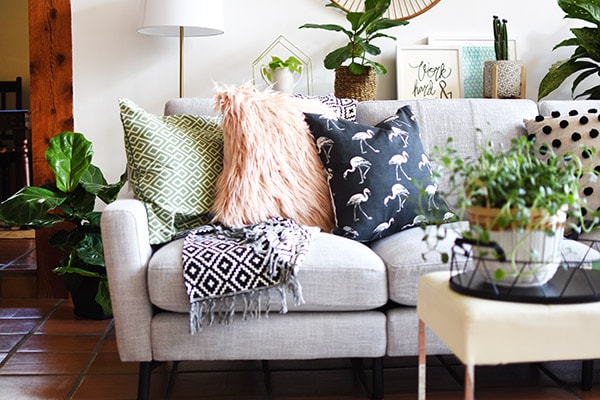 If you love this piece and are looking for an affordable and custom piece of furniture, you should definitely check out Burrow.
And a huge thank you to them for providing a sofa for this post! All opinions are 100% mine.
MY Home –> Want to check out my each room in my home?
I have shared inspiration, tips and inexpensive ways to make your home YOU.
Want to shop this completed room?


Want to shop this completed room?


Want to shop this completed room?


SaveSaveSaveSaveSaveSaveSaveSaveSaveSaveSaveSave
SaveSave SaveSave SaveSave SaveSave
SaveSave
SaveSave
SaveSave
SaveSave
SaveSave
SaveSave
SaveSave
SaveSave
SaveSave
SaveSave
SaveSave
SaveSave
SaveSave
SaveSave
SaveSave
SaveSave
SaveSave
SaveSave
SaveSave