Disco balls have been around for quite some time (from the Disco era of the 70's to nightclubs) but it wasn't until more recently that they've moved from being party staples to decor staples!  I'm here today to tell you why we all need disco balls in our everyday home decor!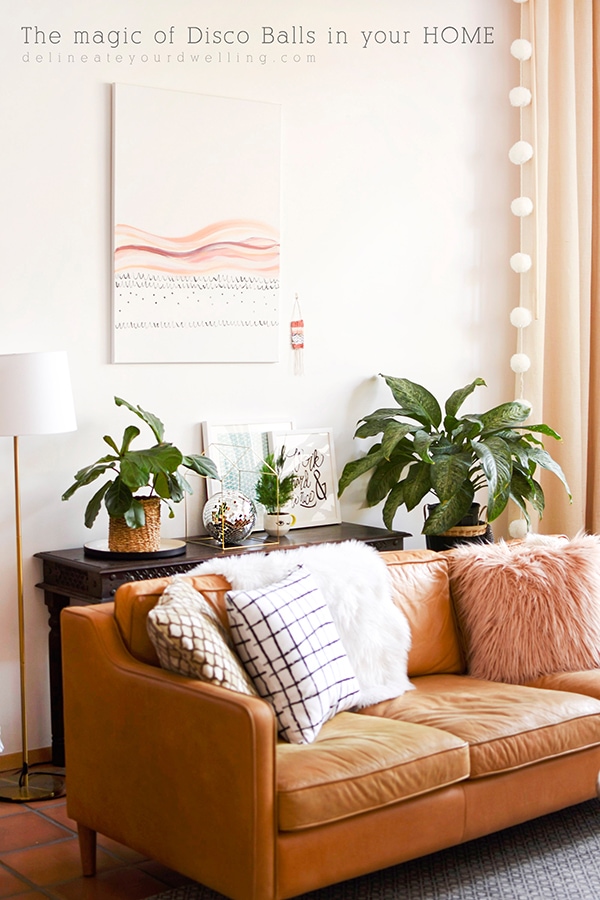 This post may contain affiliate links.  See full disclosure here.
I have long had a stash of mini disco balls… they move around from place to place in my house.  I used to have them on my kitchen window sill.  And then they moved to my fruit bowl.
I displayed the fruit on my dining room table and something about having 5 or 6 mini disco balls nestled into my apples and oranges made every single person who entered my house notice and LOVE it.  You can see my fruit bowl disco ball display here.

After seeing the reaction of people to my fruit bowl disco balls, I knew there was more than one way to incorporate them into my home.  So I started to do some top secret disco ball investigation.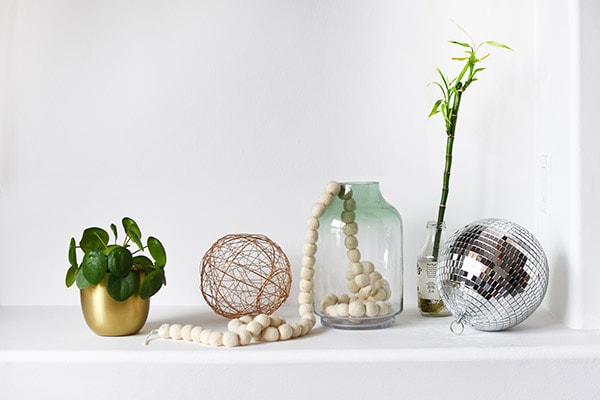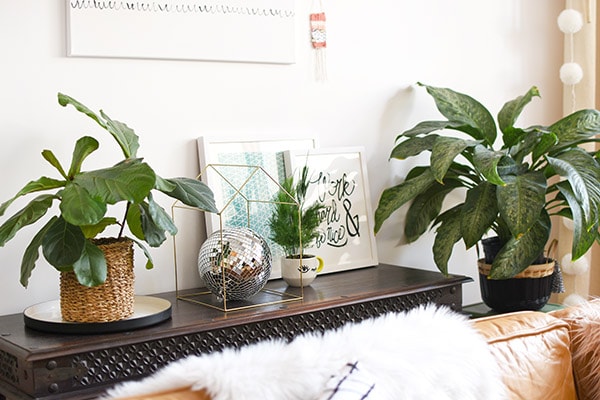 And Myquillyn of Nesting Place, literally inspired us all back in 2012 with her disco ball love.  SO when I found an exceedingly inexpensive disco ball, I knew what I had to do.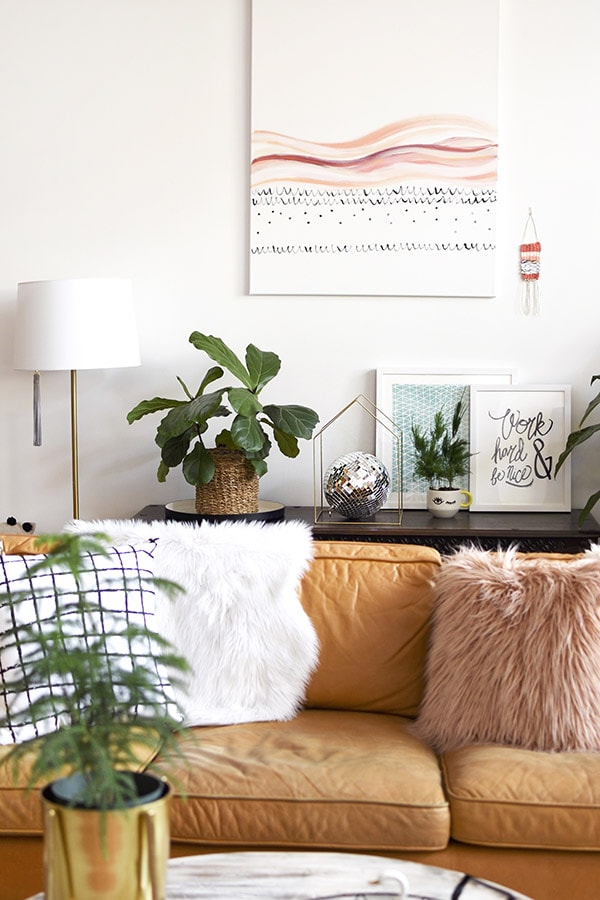 My disco ball is 8″ in diameter and although it is a fairly frivolous purchase, it is one that has brought straight magic to our home!  Each day, our entire family sits on the sofa and takes note where the sunshine is and how close it is to hitting the disco ball.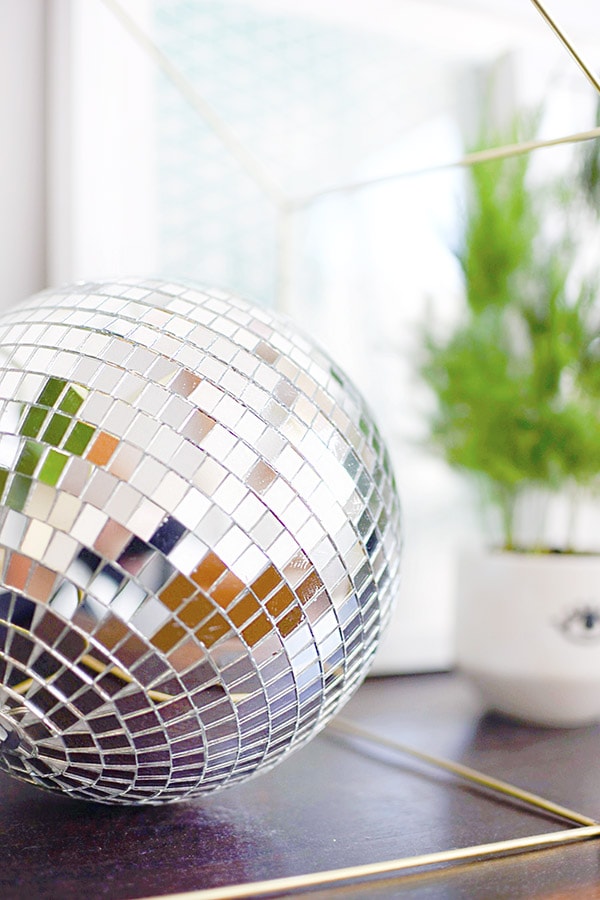 And I still keep my stash of mini disco balls on a rotating basis in our home!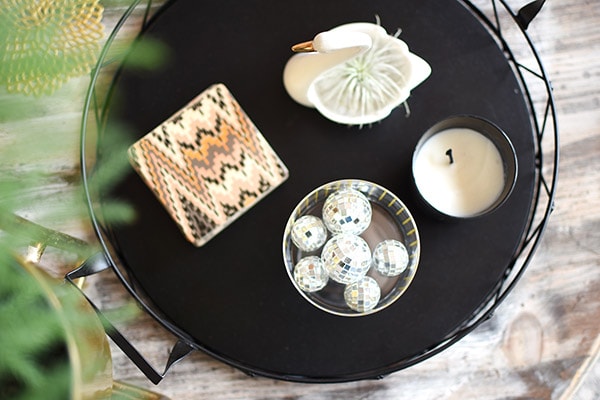 And when the light does hit the disco balls, we all just stop immediately and take awe… and then maybe have an immediate dance party.  That is the power of a disco ball, small or big.  I'm kind of wanting to give a 12″ or larger sized disco ball a try!!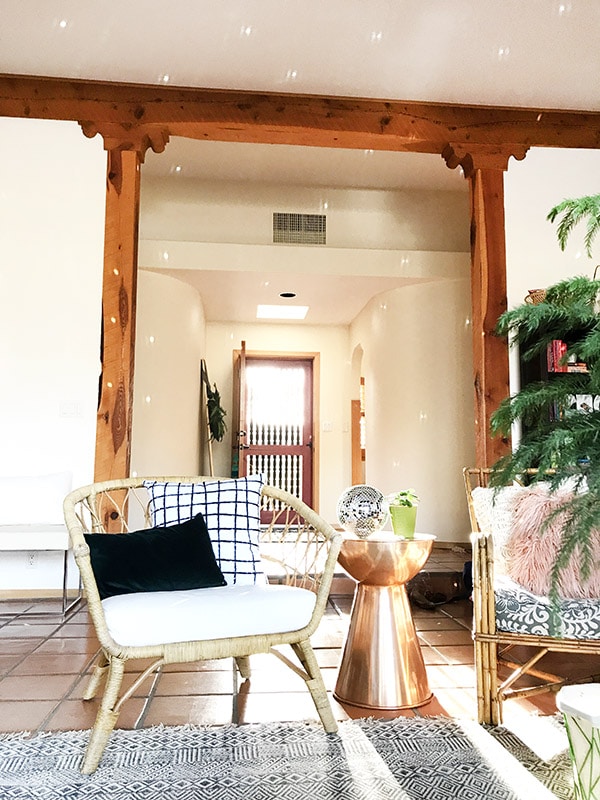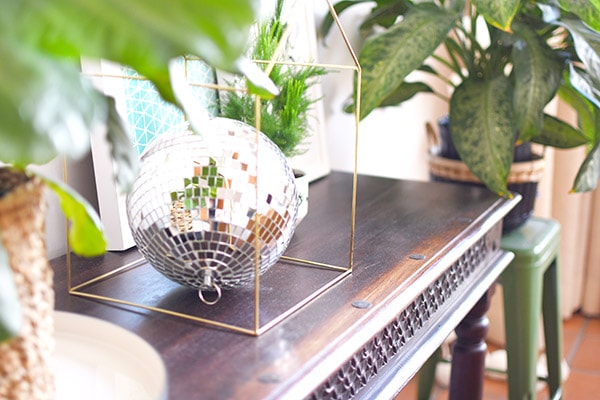 Here is the disco shimmer in different parts of our living room!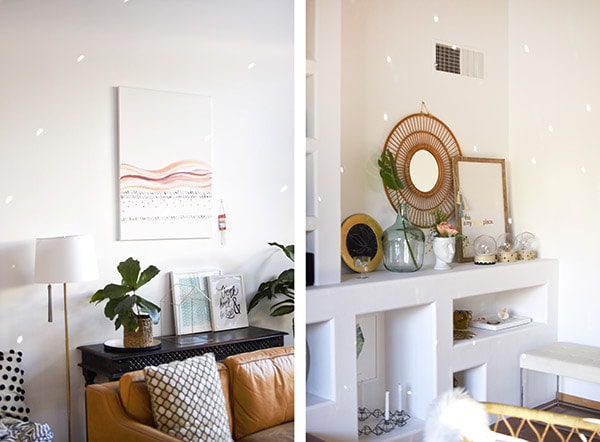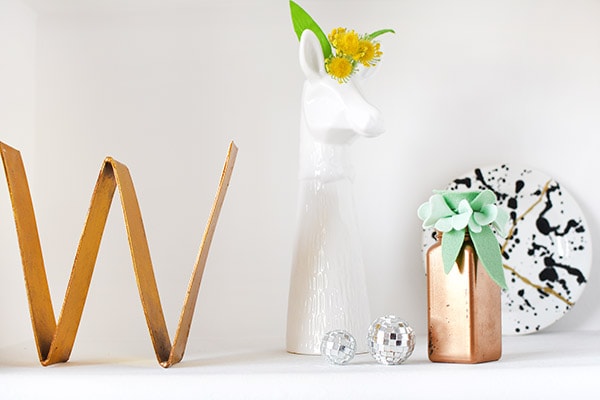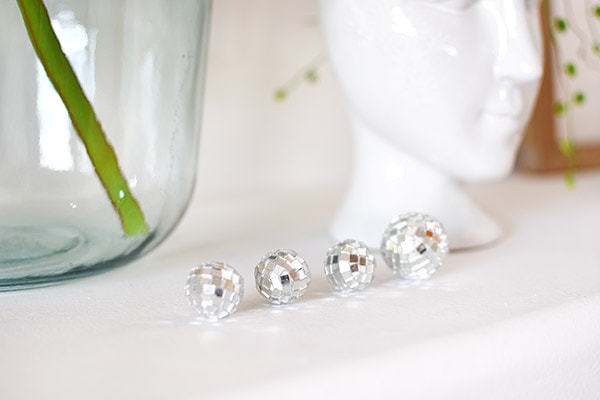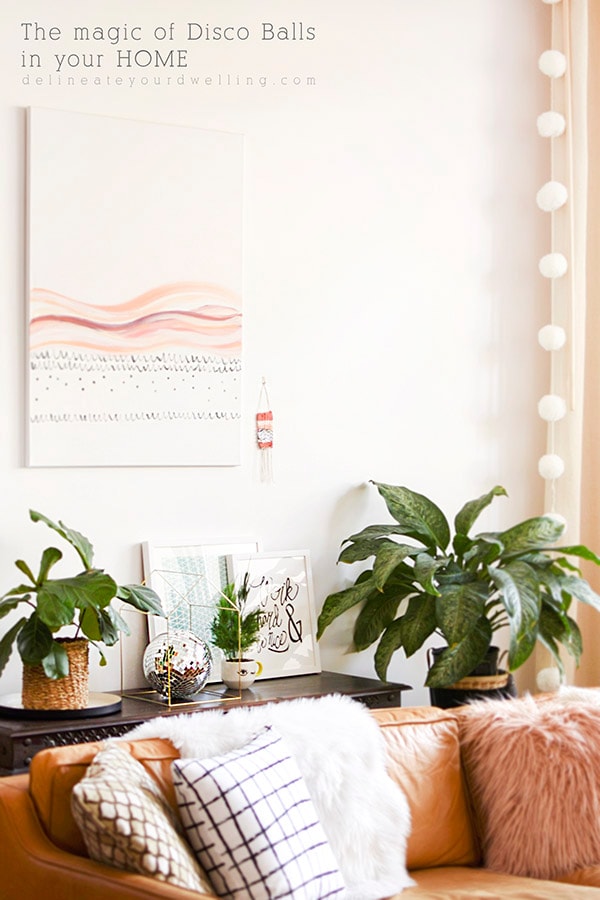 And after doing quite an excitable Instagram Story about how much joy and magic having disco balls have in our home, the ever wise MJ of Good in Store wrote me and said "Never apologize for enthusiasm… We all need more joy."  Well said, friend.  Well said.
MY Home –> Want to check out my each room in my home?
I have shared inspiration, tips and inexpensive ways to make your home YOU.
SaveSave
SaveSave
SaveSave
SaveSave
SaveSave
SaveSave
SaveSave
SaveSave
SaveSave