INSIDE : Download your gorgeous black and white watercolor Sun Please print. Hang in your home to remember that sunshine is going to come back at some point!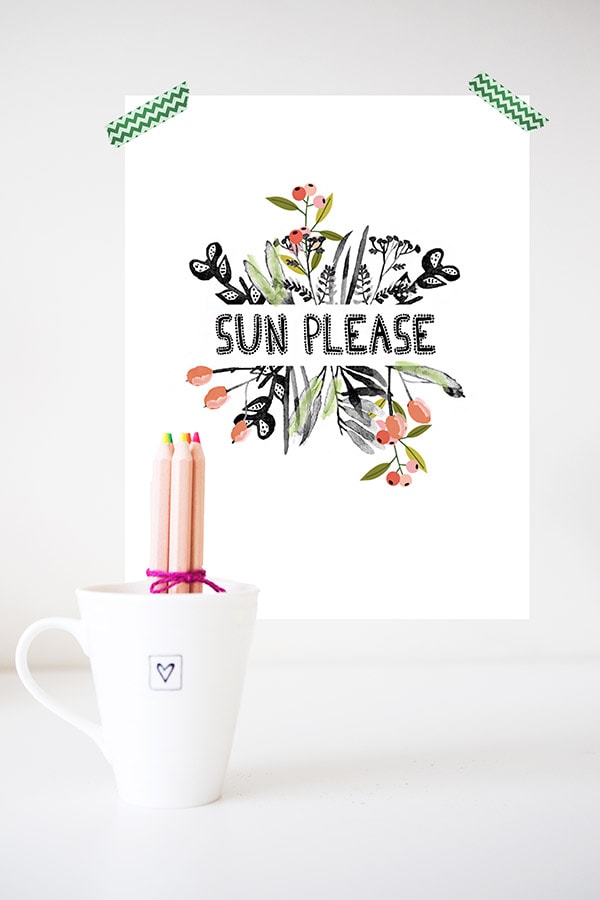 I am so blessed to live in a place that is sunny for most of the year (New Mexico). But I my entire childhood I lived in the Midwest and the last 2 years we were back in IL and I will tell you what… it's not always sunny year round everywhere.
From about mid-October to April… the sunshine is hit or miss in many places across the country. So, I hear your pain friends. I hear your desperate calls for sunshine and a little less gray. Today I am sharing my brand new Sun Please print with you all because I get it.
This print is mostly a black and white watercolor look with just a few pops of color… because who am I if not a "few pops of color" kind of person!
This print comes in an 8.5 " x 11″ size once downloaded. You can print on your home printer or at your local print shop.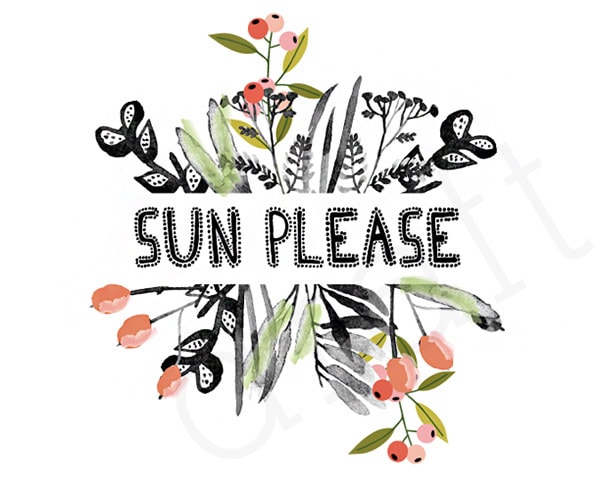 IT'S DOWNLOAD TIME:
Sign up for the DYD Insider newsletter to receive access to my ENTIRE DYD Printable Library along with this gorgeous Sun Please printable!!!
Already a DYD Newsletter Insider? Click on over here to access the printables library using the password found at the bottom of any email I've sent you.
Ps – Happy Valentine's Day, friends.
SaveSave
SaveSave
SaveSave
SaveSave
SaveSave
SaveSave
SaveSave
SaveSave
SaveSave
SaveSave
SaveSave